I'm really delighted to have been able to put this supplement together. For quite some time now, we have been repackaging some of our great editorial features and stories into handy and helpful guides, so that you could locate any one section of tech information at a glance, without having to trawl through many pages of different back issues.
It made sense to us, and was well received by you. Many of the early supplements were tech-based 'how to' guides, and it was only really the DNCC classics and the Top Touring Tales that have deviated from that path. So, when the opportunity arose to put together something which is a favourite topic of mine, I jumped at the chance!
For anyone already knee deep in racing, this supplement won't reveal many secrets or mysteries, but for those who have not yet ventured on to the track, I hope it provides a stimulating and thought-provoking peek into the world of scooter racing.
In that respect, there should be something of interest to everyone, whether it is the comprehensive track guide Paul Green has put together, the helpful introduction to the paperwork side of getting a licence, or the tech side of the race engine exposé, which I did with Chalky at Replay Scooters.
Unless you have a very good reason not to, anyone thinking of getting on the tarmac now has no excuse.
As the quote goes: 'Racing is life. Anything before or after is just waiting.'
Article continues below...
Advert
Dan
Click the cover below to download the Ultimate Guide to Scooter Racing.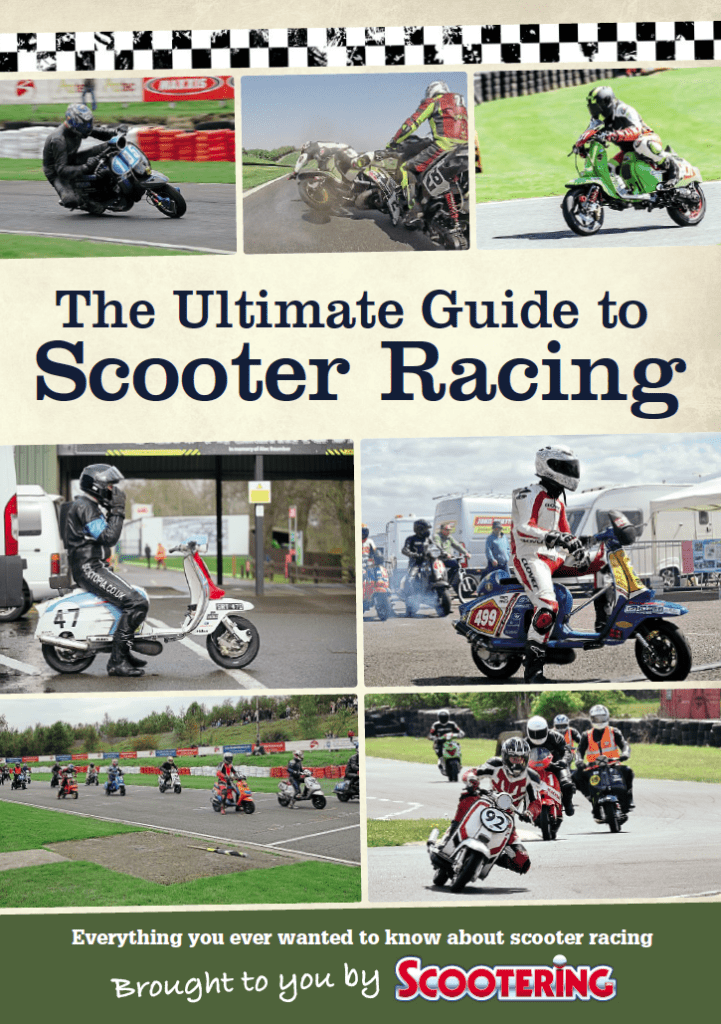 Article continues below...
Advert

Enjoy more Scootering reading in the monthly magazine. Click here to subscribe.