"The UK's biggest and best scootering magazine – over 140 pages of top scooter features, reviews, events and the massive 48 page scooter trader. Each month Scootering also has a large music section with reviews, band news and event exclusives. With the best classified ads in the business, it's a must read for every scooterist." Scootering magazine is available from all good newsagents throughout the UK every month. On sale last Thursday of previous month.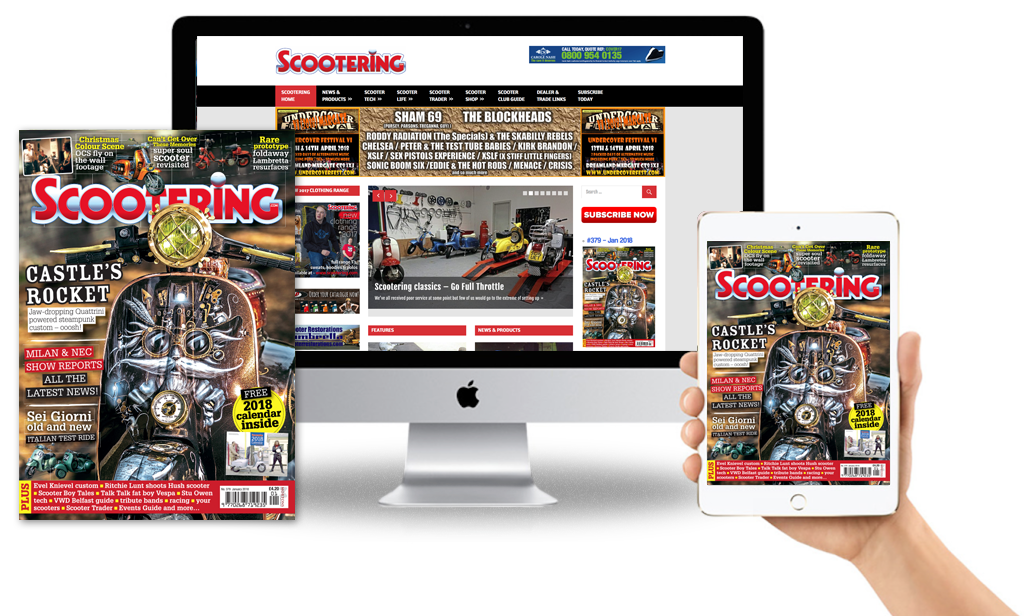 Contact
Advertising Representative
Gary Thomas | 01507 529417 | GThomas@mortons.co.uk
Emma Buxton-Rockley | 01507 529410 | EBuxton-Rockley@mortons.co.uk
Divisional Advertising Manager
Zoe Thurling | 01507 529412 | ZThurling@mortons.co.uk
Group Advertising Manager
Sue Keily | 01507 529361 | SKeily@mortons.co.uk
Inserts
Sandra Fisher | 01507 529350 | SFisher@mortons.co.uk
Note: Telephone calls may be monitored or recorded for quality and training purposes.
Media Pack
Magazine Information
Format: Glossy A4 full colour magazine
Average pagination: 116 pages
Frequency: First Friday of every month
Availability: Normal retail outlets, overseas distribution, subscription (Print and digital)
On-line Banner Sizes