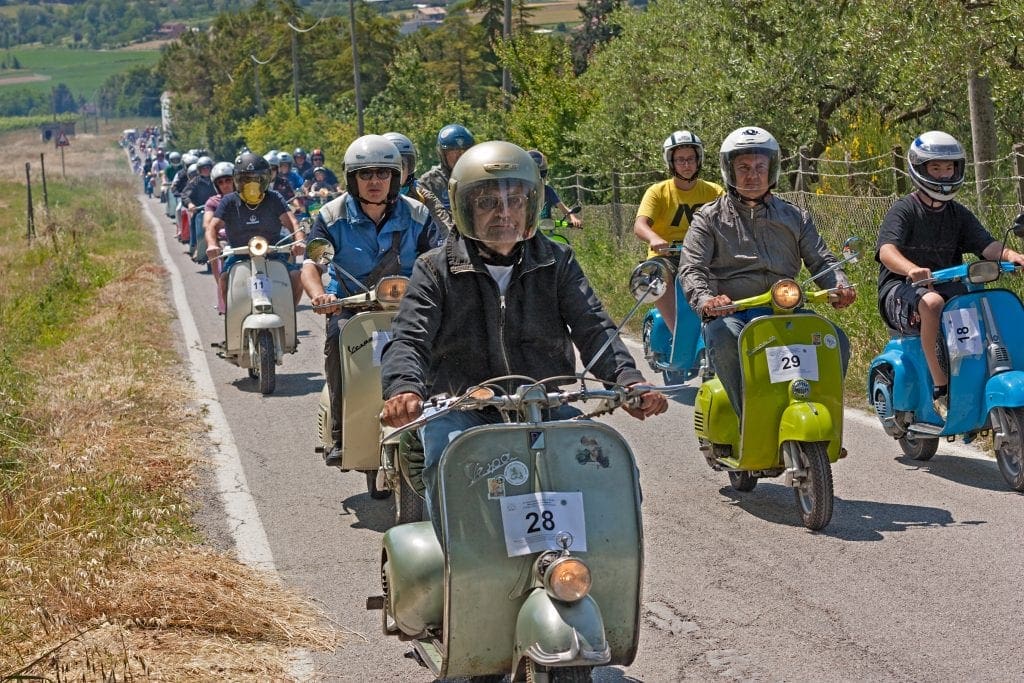 All the latest events and rallies in the Scootering world. Get your event listed for free today!
Get your event listed: diary@scootering.com

Events Listings
PLEASE CHECK ALL WITH ALL EVENTS FOR CANCELLATIONS BEFORE TRAVELLING
28 August 2020 to 31 August 2020
Brighton Mod Weekend
11 September 2020 to 13 September 2020
The Flatlanders SC & Johnny Cash SC present Johnny 6 Fingers Rally
Flax Farm, Scole, Diss, Norfolk, IP21 4DH
£15 for weekend, £10 for Saturday. Information on FB: Johnny 6 Fingers.
18 September 2020 to 20 September 2020
Rhyl Scooter Weekend
Robin Hood Holiday Site, Rhyl
20 September 2020
VMSC Extravaganza Vintage & Custom Show
Sports Connexion, Ryton-on-Dunsmore, CV8 3FL
Doors open 10am, entry £4.
25 September 2020 to 28 September 2020
National BRSA, #7
Woolacombe
01 October 2020 to 05 October 2020
Skamouth Weekend
04 October 2020
Wicksteed Parts Fair
nr Kettering, Northants, NN15 6NJ
23 October 2020 to 25 October 2020
National BRSA, #8
Southport Trade & Custom Show
07 November 2020
Banbury Soul Club 17th Anniversary
Banbury Utd FC, OX16 5AB
8pm-1am, £5
13 November 2020 to 16 November 2020
VFM* Great Eastern
Mablethorpe (tbc)
20 November 2020 to 23 November 2020
SWSC Rally
Warmwell, Devon
22 November 2020
Walsall KW Parts Fair
Bloxwich Living Centre
Get your event listed: diary@scootering.com