Nick Paolucci's Vespa doesn't shout 'street racer' but hiding under the luxurious black paint is pure engineering excellence.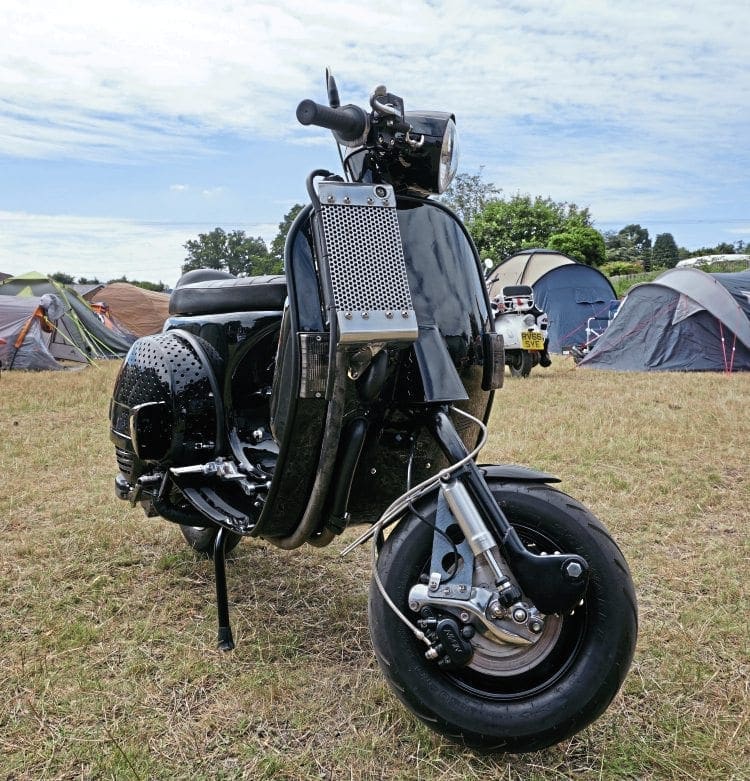 Some scooters live fast and die young, others seem to go on forever. This particular Vespa is the embodiment of modern styling but parts of it have been around for decades. Although the engine's been treated to a new set of Pinasco casings, most of the power dates from the 1987/88 racing seasons and originally engineered by our very own Sarge.
"The engine started out as a Scooter Scene magazine project sponsored by Malossi," explained Sarge. "We used a Rally 200 lump, 210 kit, primary gears, and exhaust.
"I raced it in the FBSC Group 6 class, which I won in the first season it was introduced. With the Malossi deal concluded I was allowed to keep the engine. The barrel had some serious port work done and I modified a high compression head, dowelling both it and the barrel to the cases.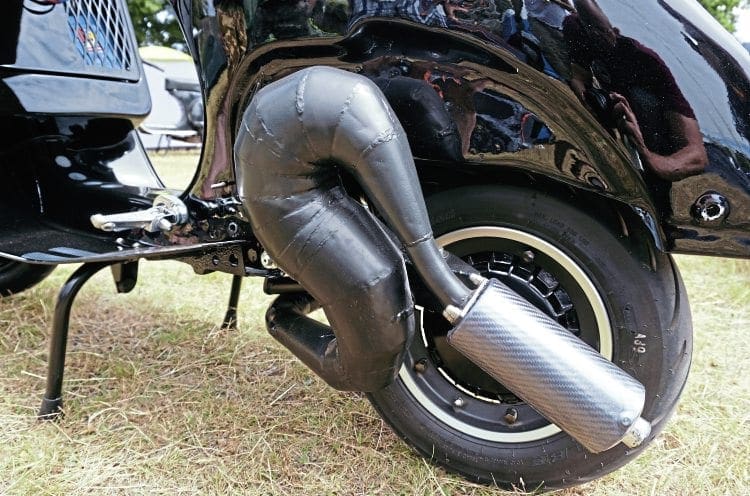 "The crank pin was welded to the webs and smoothed. Finally, a TZ750 six-petal reed-block was grafted onto the crankcase induction and I destroyed three flywheels before achieving a workable version. It would power wheelie in first to third gear. Oh, and it was fully road legal!"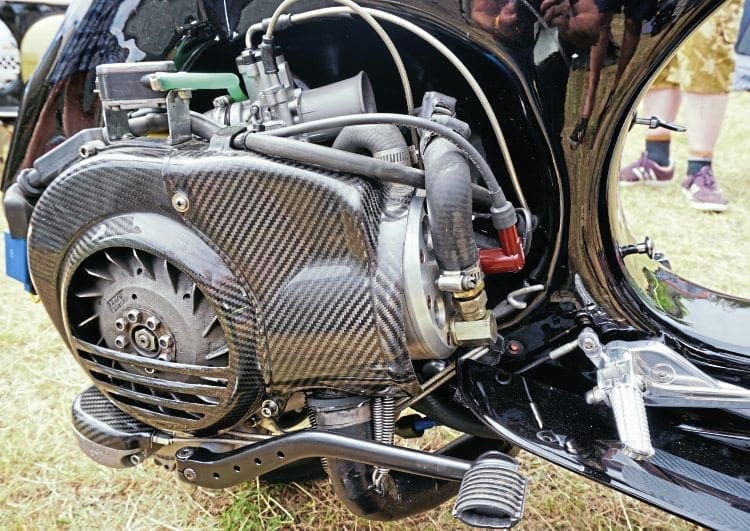 The engine isn't the only recycled component as the Lambretta forks carry a disc conversion completed around 20 years ago by Tim Sheffield. This must be one of the neatest conversions out there and blends Honda CBR components to a Lambretta hub. Having achieved 28bhp on the dyno, Nick decided to give it a run at Santa Pod where it achieved a credible and undisputed 84mph.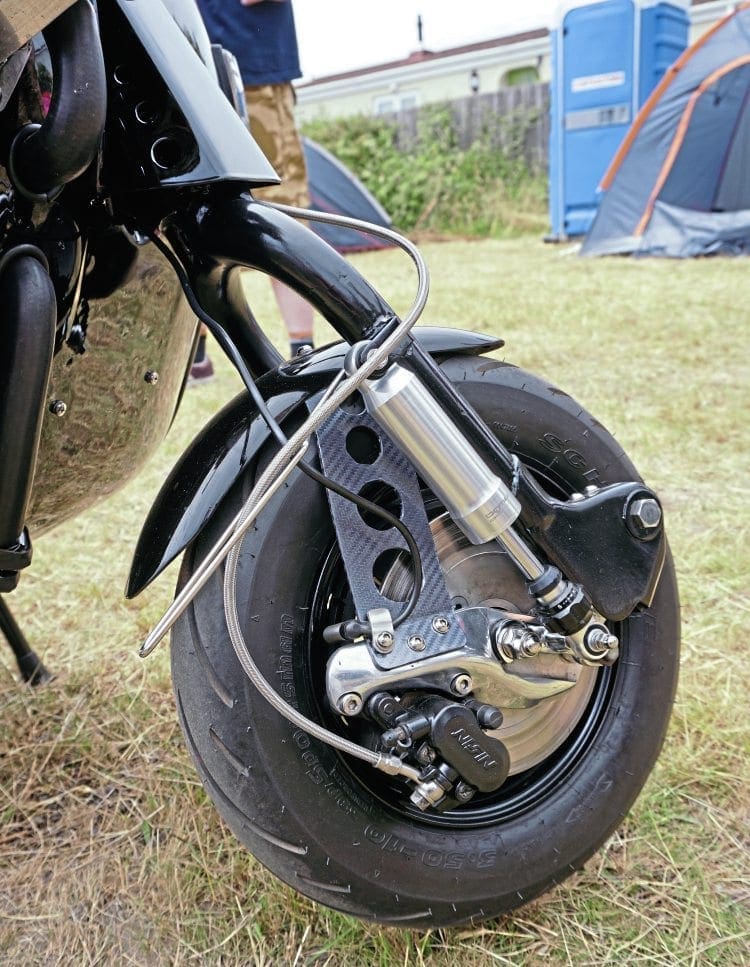 While the engine has origins in the past, the styling is distinctively futuristic and the genius behind this is Ricky of The Reading Off Beats. From the Frenched rear light to the blended horn-casting, Ricky's created a streamlined masterpiece. "Removing the horn-casting created a lot of problems," explained Nick. "We had to rework the PX loom and find somewhere else for the ignition as there was no longer room for the switch at the end of the steering lock." One thing Ricky's vowed never to repeat are the drilled panels. Each hole is drilled by hand and they almost drove him insane.
Article continues below...
Advert
Nick's created a superbly engineered street racer that looks set to be around for many more years to come.
Stan
Article continues below...
Advert
MAN & MACHINE
Owner: Nick Paolucci
Club: Speed Demons SC, Reading.
Scooter: Vespa PX200E
Name: Dirty Magic.

Enjoy more Scootering reading in the monthly magazine. Click here to subscribe.