Simply put, Scootering is the number one scooter magazine in the world featuring stunning restorations and customisations, news, reviews, technical advice and an unrivalled insight into the scooter scene. Here's what to expect this month…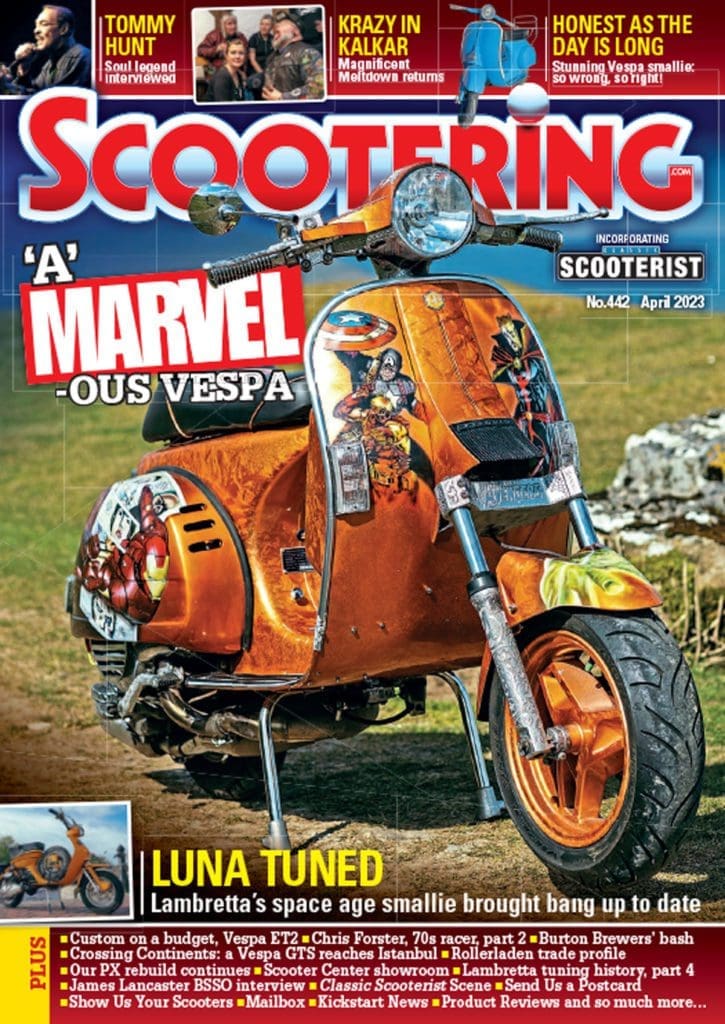 In the April issue…
Tommy Hunt, soul legend
We chat to a veteran of soul's golden age ahead of his appearance at this year's WoT rally.
Lexicon of Scooters #16, Lambretta Vega
The space age scooter's history, reception and a test ride on one that's been brought bang up to date.
Budget scootering
Phone Home, ET's Coming. A stunning Vespa built on a budget.
Lambretta tuning through the ages, part five
We boldly go where no tuner's gone before; the future.
Classic Scooterist
Our monthly dose of nostalgia with Mau.
And there's lots more to delve in to, but you'll have to find that out for yourself! If you'd like to read the April issue of Scootering magazine, then you can cut to the chase and order yours here, or better yet save those pennies and subscribe to Scootering magazine.