This month Dave brings you another stunning Vespa from the Apocalyptic 80's, and if anything sums up the 80's film era, this has to be it: Road Warrior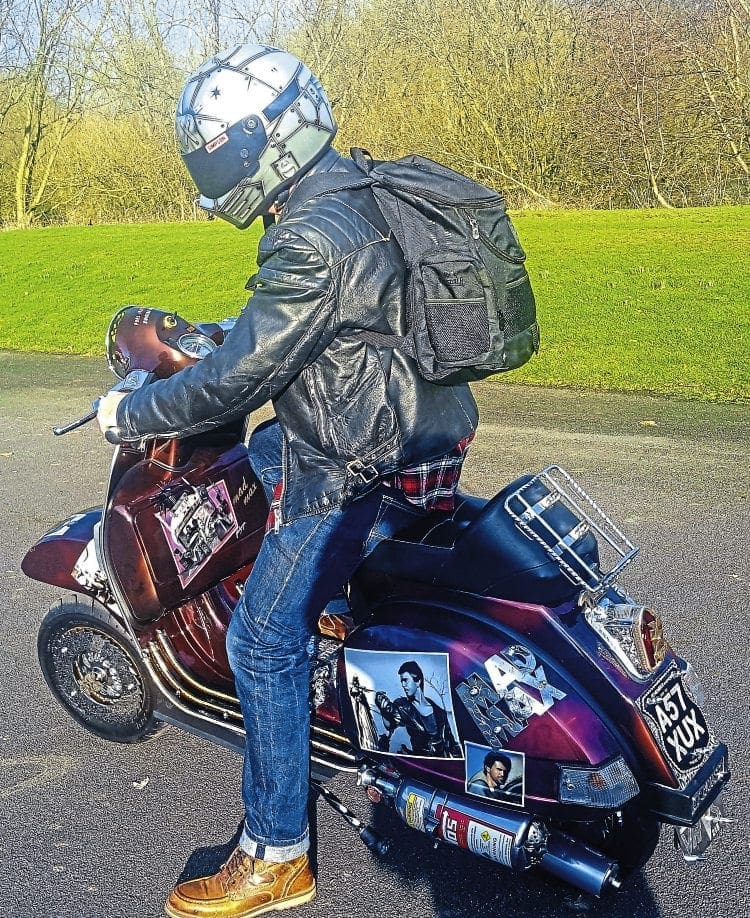 Certain types of film have always been favoured as themes by the scootering fraternity: The Warriors, Clockwork Orange and of course the Mad Max series for example. The latter has spawned no just one but three memorable Vespa 80s customs. Having the same basic these did not dilute their appeal though, the owners actually spurred each other on in the spirit of friendly rivalry with ideas and artwork. Road Warrior has remained with owner/builder Tony for over three decades, and still, for me, is one of the best finished machines of all time.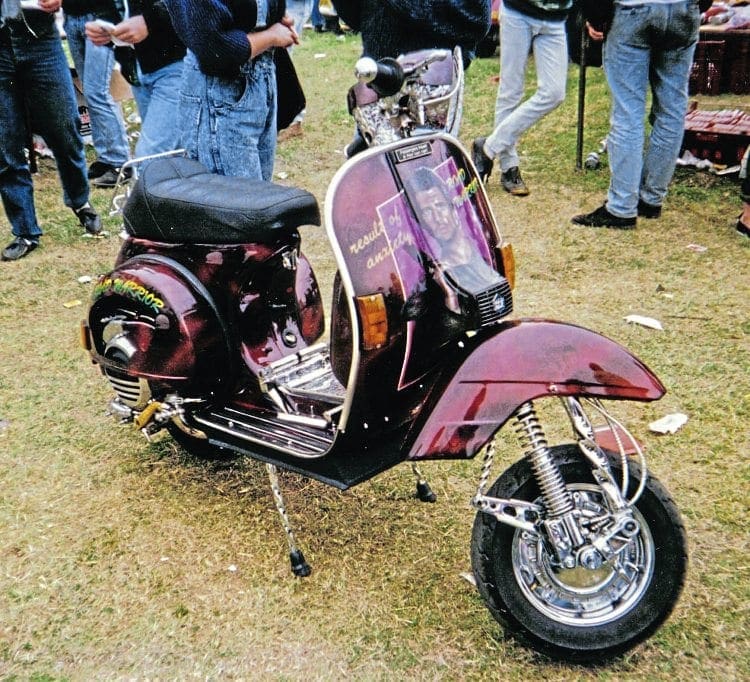 Owner/nickname: Tony Lewis – Napoleon Solo/Robert Vaughan. Apparently I looked like him when I had hair, cheers for that Dave Tommo Tomlins.
Hometown: Shrewsbury
Scooter club: Solo
Scooter name: Road Warrior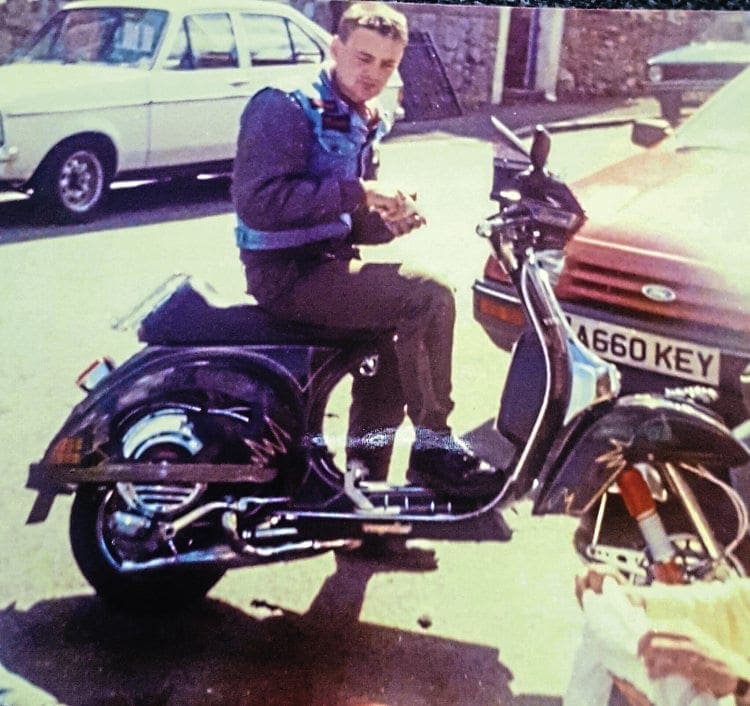 Theme and why: Mad Max 2 'Road Warrior' film. When the scooter was black, with Driver screen, extended forks and pike nuts etc. the lads used to say it looked like something out of Mad Max, so I thought there's an idea!
Year originally built: 1988
Paint (artist): John Spurgeon (Aerographics) originally, then full panels and two pictures added to from mudguard by Andy at Splat Designs.
Engine: P2 Malossi 210 kit, MB tuned, standard crank with Kawasaki con rod, fuel pump, reed valve, 30mm Dellorto, four-plate clutch, PK flywheel and Kegra exhaust.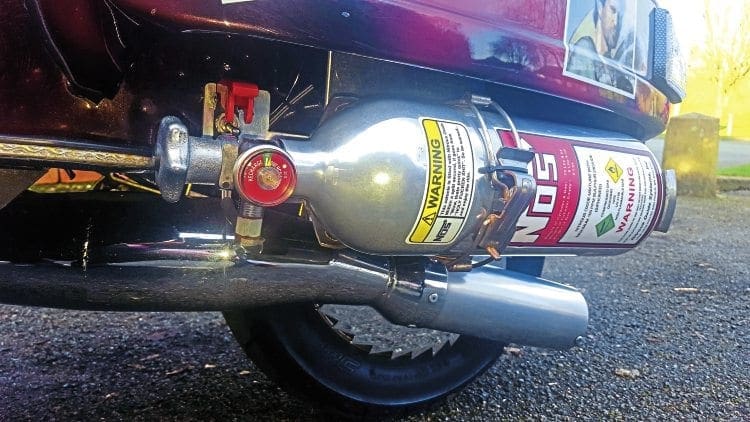 Fabrication: 4in extended forks, 'sawblade' wheel discs, Mad Max police badge on front wheel, Mad Max cutouts on front forks and side panels, headlight cover, twisted rear sprint rack, number plate and nitrous oxide bottle.
Chrome/engraving: Everything either chrome or gold plated. Engraved hubs, under headset, levers, backplate, runners, footplate, cowlings, etc. mostly all done by Peter Robinson (RIP).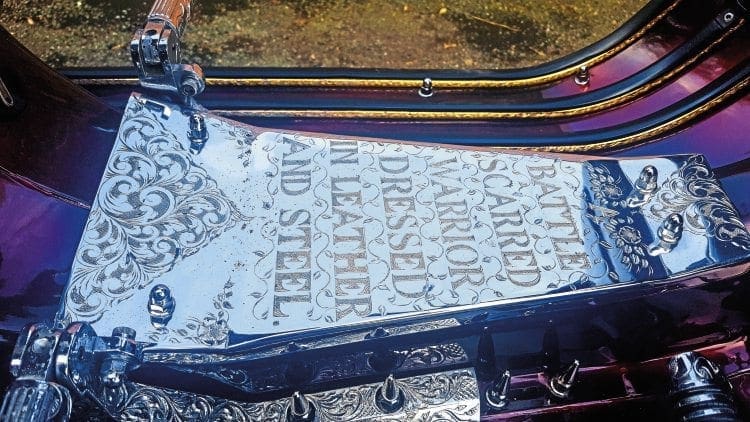 Are you the original owner or when did you become the owner: Yes I bought it as a basic P200E on August 1, 1983, part exchanged my silver PX 125 for it, £850 brand new. Can't believe I've had it for 34 years.
When you got the base scooter for customising what condition was it in: After four years' hard rallying it sound but looking tired, basically it was stripped and taken to John Spurgeon. He said he only needed to flat it, before paint because it was in good condition. So while I was waiting for artwork I up-rated the engine, got the engraving done and made a few one-offs.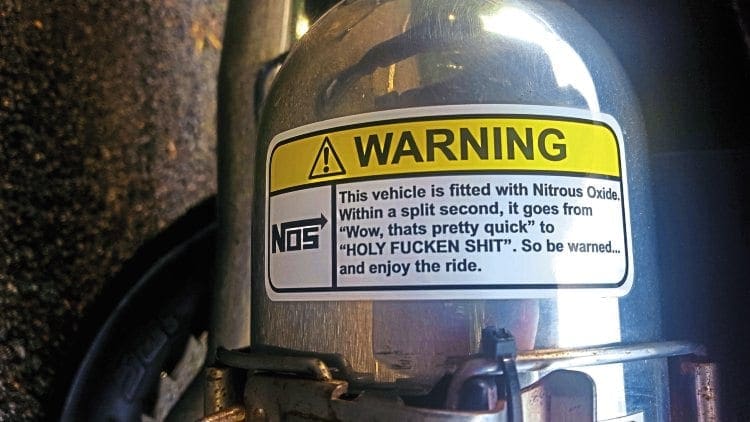 Do you have restoration/upgrade plans: To be totally honest I have never really finished it. I had an A4 size list of things to do it, but then life and kids happened. Wouldn't be without them though – the scoots I mean, I'd get rid of the kids LOL! Couple of places paint has blistered and the engine is due for some new bearings. Will hopefully get these sorted one day.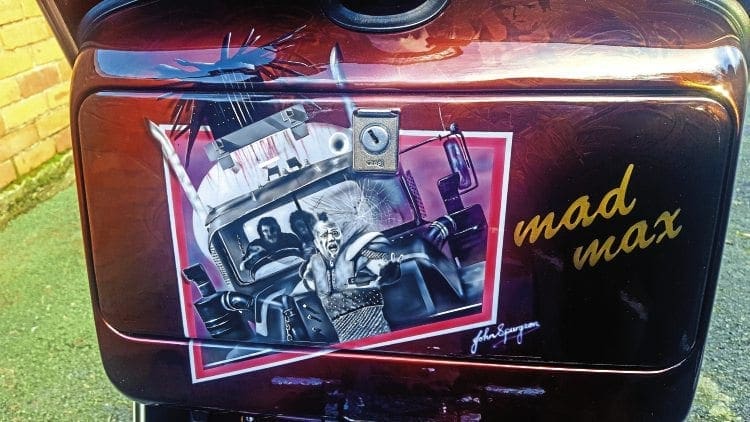 Do you still do rallies: Not many now, I've got a bad back so I can't ride them that far any more. I think it's the years of riding the scoots in all weathers that's done it, also none of us are getting any younger either.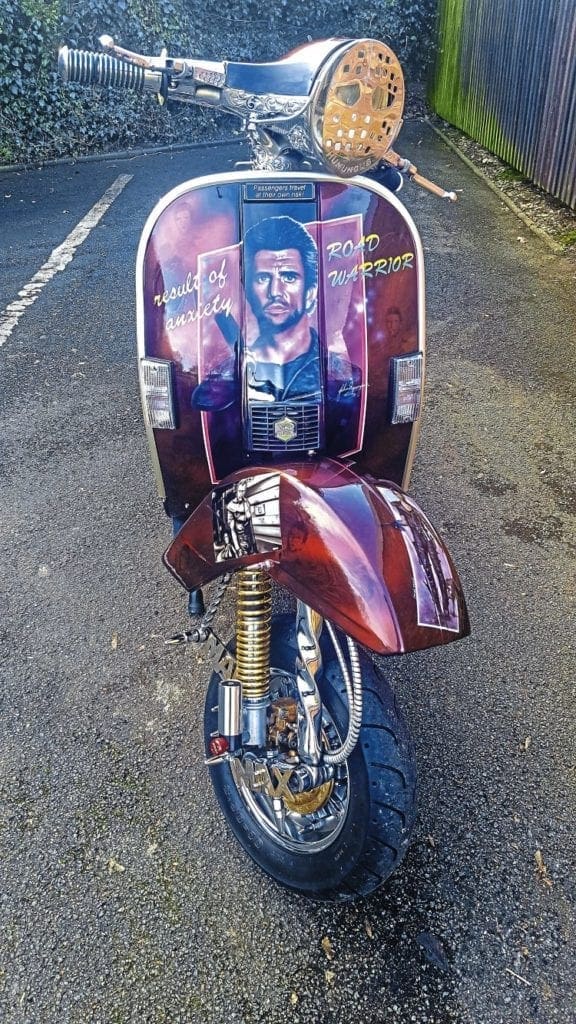 Funny scootering story from the 80s-90s: One that does stick in the mind was once riding home from Exmouth on a dual carriageway I closed the throttle as I approached a group of cars and the scoot just got faster – it was uncontrollable! I had to overtake/undertake as the scoot got quicker and quicker, it was like something out of a film. Eventually I spotted a slip road and shot off down it, I turned the ignition off but it still kept going. Eventually the high revs died down and it cut out (thank God!). The carburettor had cracked the reed rubber and fallen off so it was just air and the remaining fuel powering me. I replaced the rubber and made it back home. I laugh now about it but it was bloody scary at the time!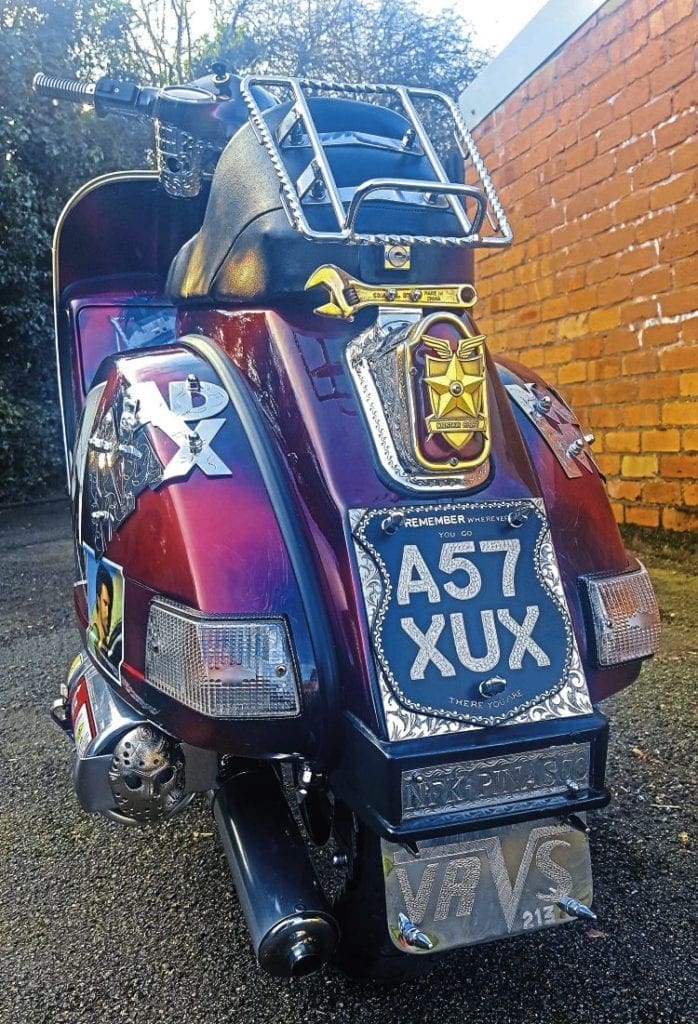 Favourite event ever: Haven't got a favourite, but have enjoyed all of it, rallies, custom shows, scooter racing, sprinting, parts fairs and fun days.
Favourite custom scooter ever: A couple – 'Spiritwalker' and a scoot I owned and sold to the present owner 'Time, Trouble and Money'.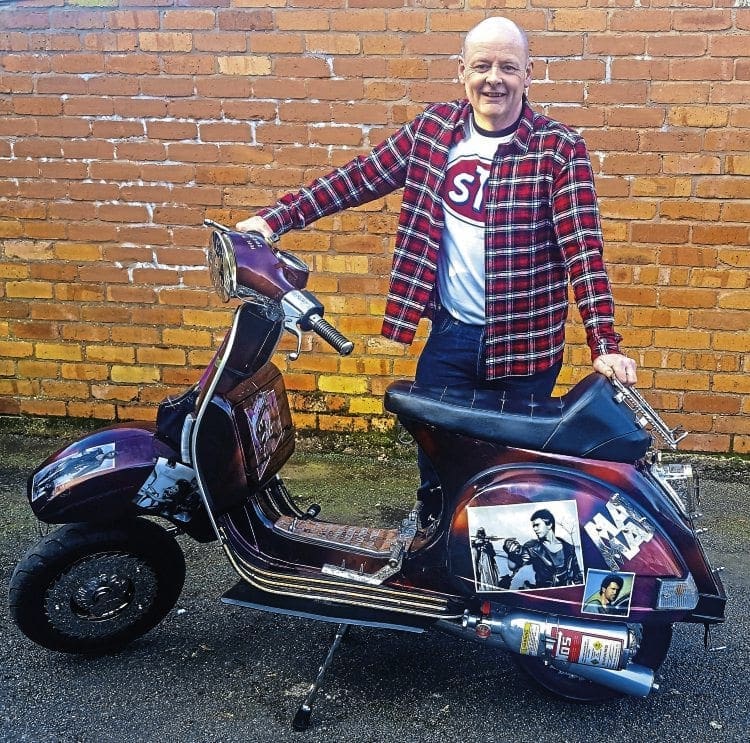 Favourite dealers: MB & Scooter Restorations.
Thanks to: Sharon, Alice and Jack for allowing me to be in my shed fixing and building scooters when I should be with them. Also to all my mates and acquaintances past, present and hopefully future who have been involved in all aspects of the scooter scene over the years. Don't know what I would have done without it.
Dave O

Enjoy more Scootering reading in the monthly magazine. Click here to subscribe.