Legendary rally stories stand the test of time; some for good reasons, others not so. This is the story of Weymouth '83. You decide which category it fits…
In 1981, to cope with the huge gatherings by scooterists at seaside resorts, an official body was set up to organise it all properly. After a meeting of the main organisers and the number 1s from scooter clubs around the country, the National Runs Committee (NRC for short) was formed. From now on, a series of national rallies would be announced at the beginning of each year.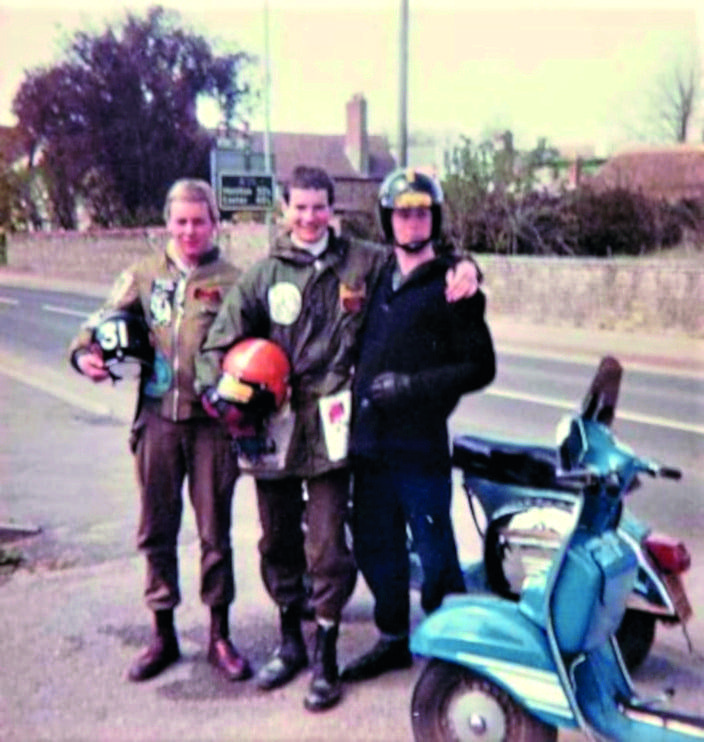 The newly formed committee liaised with councils where each rally was to be held, sorting out official campsites and venues beforehand. This was no easy job due to some councils being worried there might be trouble. After all, thousands of teenagers descending on a town over a weekend was perhaps something to be feared. On the other hand, it could be very lucrative to the councils who welcomed the extra revenue boost. Not forgetting the pubs, clubs and cafes who would all benefit financially.
Some towns welcomed the scooterists with open arms, gratefully accepting the financial shot in the arm. Others quaked in their boots, fearful of a full-scale riot happening. What caused the trouble? Was it the hostilities from the police which varied from county to county? Was it the lack of pubs or drinking establishments able to cope with demand? There was always music put on at evening do's, custom shows and various other activities by the NRC. If you put several thousand young adults in an environment like this there will always be the odd incident, it's the law of averages. It may be a small dispute between rival scooterists resulting in the odd punch-up but hardly a full-scale riot attracting the attention of the national press.
Perhaps it was the fear of history repeating itself, like the Mods and Rockers battles of the mid-1960s. Scooter rallies had moved on significantly since then and that type of behaviour long consigned to the history books. There was the odd dispute with locals keen to have a go at anyone that invaded their territory, but it was only minor. Any town on a weekend has always been full of alcohol-fuelled revellers waiting for something to ignite the spark that can cause trouble. So, there may be a greater chance if you add several thousand to that figure overnight.
That didn't make scooterists some kind of 'wild outlaws' descending on a town to literally smash it up. Far from it; all they wanted to do was have a good time, ride their scooters there and back, and enjoy the organised rally while in attendance. As the decade continued and the rallies got even bigger so did the organisation behind it all. Trouble flared here and there such as IOW 1986 but if it did happen there was a reason for it. If there was trouble an inquiry by the organisers would follow to learn from it and to stop it happening again. In the early days of the NRC, it was all still new to them and perhaps things needed to improve.
One such event was Weymouth '83. Back then Colin Fribbens was 18 years old and drove a Vespa P200E. A keen scooterist, he was in his second year as a member of the Modrapheniacs (Dorset Scooter Club) and living in Lyme Regis on the Dorset/Devon border, about 30 miles from Weymouth. Below is Colin's recollection of that weekend…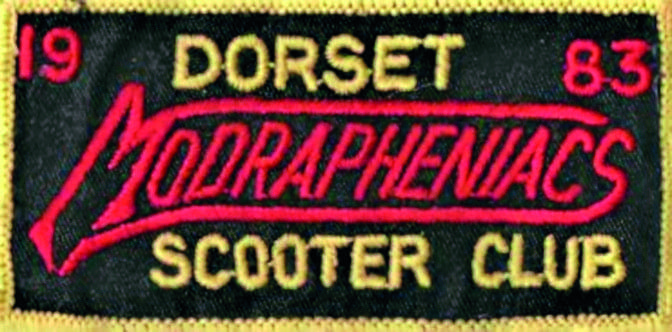 Colin's story
Weymouth Scooter Rally had been organised for the May Day bank holiday by the National Runs Committee (NRC). The Weymouth and Portland Borough Council along with the police had attempted to dissuade the NRC from coming but had no legal powers to prevent scooterists from entering the town. Originally the rally was supposed to be located at Westham coach park but the deputy mayor Mike Jewkes and Coun Charles Price, who both represented Westham wards, had other ideas. Armed with a signed petition they were determined to stop it going ahead. The petition was made up of people living in Alma Road which backs on to the coach park and supported by the Chipperfield family that ran the adjacent funfair. Presenting it to chief executive Robin Newman, Mr Chipperfield said: "I just cannot see how I can protect my fairground equipment. Even if I mount a night watch what can be done if trouble arrives?" Mr Price said: "At Morecambe, scooter riders caused £11,000 damage to a pleasure park and this can't be allowed to happen here."
The Swannery car park had been rented as a base by the NRC, therefore, the council was now stuck. Weymouth police Chief Superintendent Dave Trickey was hopeful that the weekend would pass peacefully. Even so, all police rest days had been cancelled and the magistrates' courts were open for business.
We left Lyme Regis during Friday afternoon and headed on our scooters to Weymouth. Staying at a friend's house, we didn't have to worry about camping or B&Bs. We saw people setting up tents next to the Swannery car park or taking bed and breakfasts locally. Friday night was spent drinking in the pubs but there were only three arrests made by the police. Some pubs welcomed us, like Baxter Wine Bar, but others, like the landlord of The George Inn, boarded up his windows as a precaution in the event of any trouble.
By 9am Saturday about 800 scooterists had arrived and were setting up camp along the grass bank, with another 2000 expected later that day. The seafront cafes were doing a roaring trade starting with breakfast. In the evening the Modrapheniacs held a 'Private 60s Party' at the Wyke Hotel. Meanwhile across the town, some pubs played along by offering free jukeboxes playing '60s sounds. The Dolphin Hotel sold out of beer three times and the KFC in Westham Road received an emergency delivery of chips. But other pubs and hotels were unable to cope with the influx. That's when the trouble started.
At the London Hotel, scooterboys ripped out the toilets and left the landlord with a £400 bill. Toilet fittings were also torn out of the Sun Hotel in King Street.
At the Black Dog Inn, windows got smashed and the interior got damaged. Mrs Elizabeth Boardman of the Queens Hotel in King Street said: "In some 17 years in the trade we have never seen anything like the behaviour this weekend." Taxi driver John Parks was attacked by a group of lads after they smashed up his Ford Granada car. He sustained internal bruising and his car cost £500 to repair. His wife Carol said: "It makes me sick. Some of these riders are just animals. The rally should never have been staged in the town." The result was that on the Sunday, Weymouth court would make its first scheduled Sunday sitting for more than 25 years, dealing with 10 scooterists facing charges ranging from assault to criminal damage.
The NRC was given the go-ahead for an all-nighter at the Weymouth pavilion for the Sunday night running from 11.30pm until 8am the following morning. No alcoholic drinks would be sold, and admission would be limited to 650 people. Pavilion staff prepared to work those hours were to be given a £100 bonus. The NRC also provided an additional 20 marshals. The worst trouble came on Sunday night. At around 10.30pm police arrived with Alsatian dogs and told us the only open pub was now closing. Pint glasses started flying as everyone burst into the street. With Alsatian dogs barking and the police panicking, the crowd surged up St Thomas Street, smashing windows before approaching King's Statue, some 300 strong. It was like a scene from Quadrophenia.
Police vans and cars sealed off the main shopping street as everyone stopped and ran back the other way. Windows were smashed in Frederick Place, St Mary's Street, the Arcade and the Esplanade. Monday arrived and it was reported a trainload of skinheads were heading down from Bristol for trouble. By now many scooterists had left so we decided to head back along the coast to Lyme Regis.
The following Friday, Weymouth residents formed a group to try and stop any more scooter rallies being held in the town. More than 100 people packed into the Queen's Hotel in King Street to discuss the implications. Certainly, money was made over the weekend, but it was not worth it in the end. "Putting up with a rally like this every day of the year, we would all end up in a mental hospital," was heard to be quoted. "A scooter rally in Weymouth – never again."
Times move on and it was 37 years ago now. All those old councillors and residents are probably gone by now. As far as the scooterists go, we were young and, like all those early rallies, we would turn up and take over a town, doing exactly what we wanted. Great days.
Upon reflection
Looking back at Colin's story and all the reports in the media, it's clear to see not everything was well in the rally scene at the time. There was no denying that trouble flared over the whole weekend but if you read through it all, there are clear reasons why it happened. Once the rally had been confirmed, locals who were in fear stepped up a campaign to get the rally stopped, those leading the protest researching any evidence of past trouble at rallies in other towns. Rather than try to quell the rumours they seemed almost happy to promote fear into the local residents as if they were about to go into battle with the scooterists.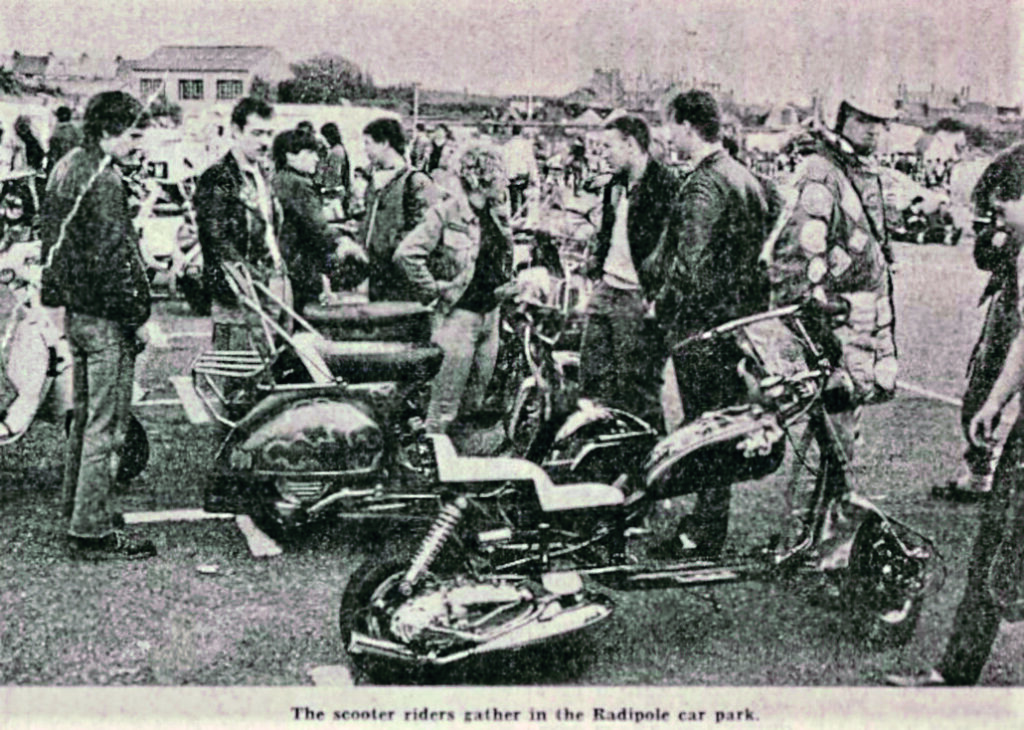 The knock-on effect would be to alienate as many people as possible into stopping it from happening. This included the police who themselves, according to reports, were prepared to go in heavy-handed regardless of the consequences, which is always a recipe for trouble. Then you have the media who, desperate for a story, would, it seems, report on the slightest thing just to get a story, often quoting residents that disaster was looming. No one is condoning violence here but a lot of what happened could have been prevented if the people of the town had taken a more friendly approach.
Scooter rallies were happening all over the country and not every one ended as this one did. Weymouth, it seemed, would never welcome scooterists, regardless of who the people actually were. Rallies like Great Yarmouth and Morecambe would stay on the rally calendar for many years to come, so perhaps there is the lesson to be learned. Their councils, publicans and residents alike understood what was required to make a rally successful and relatively trouble-free.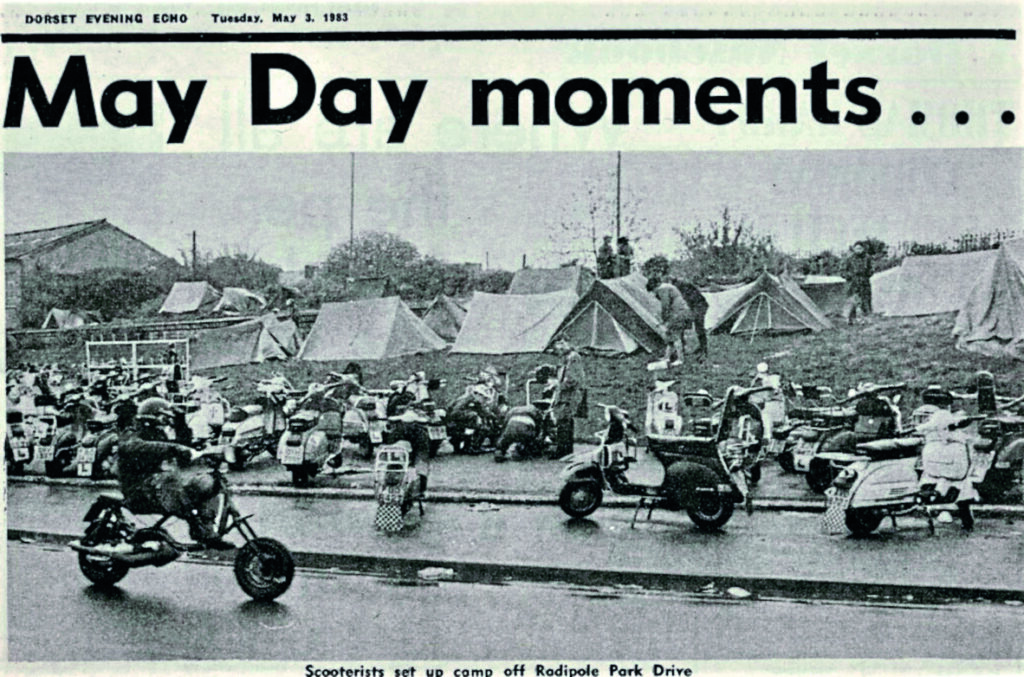 Looking back at all the reports and press clippings makes a very interesting read. Scooterists at the time were the ones making the news. I doubt any of them even bothered to look at the newspaper reports at the time or were even remotely bothered. Now it's almost laughable looking at the fear and panic the press made everyone believe – almost like scooterists were wild animals about to go on the rampage. Many thanks to Colin for saving this archive and giving a real insight into what was happening in the scene at the time and how it was portrayed. For those reading who may have been there at the time, a reminder, as back then, they were probably enjoying themselves too much to be worried about what was being played out.
Narration: Stu Owen
Weymouth text and ephemera: Colin Fribbens

Enjoy more Scootering reading in the monthly magazine. Click here to subscribe.