It's 35 years since the Vulcan Scooter Club was founded and this great Gallic institution celebrated at the Perpignan Custom Show International. We sent our not-so-cultural attaché, Brad, to join them.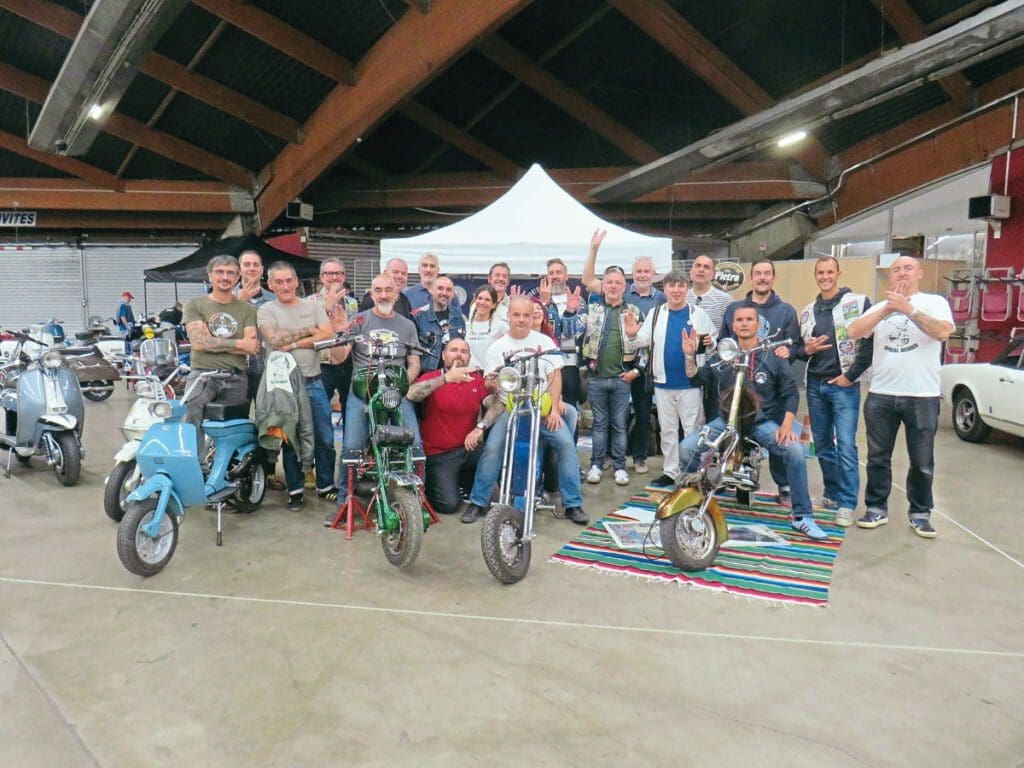 There can be few more pleasant surroundings than Perpignan to close off the summer riding season. Only eight miles inland from the Mediterranean and around 20 miles north of the Spanish border, its climate and surrounding countryside make it perfect scootering country. As the last major French city before the Pyrenees it's also known as 'the gateway to Iberia' and as such is a more than suitable location for the annual Perpignan Custom Show International.
Held in the Parc Expo on the city's outskirts, this custom scooter show is part of a much larger event which attracts entries from both France and further afield. Nestled against a display of historic army vehicles and with its own stage area, it was the perfect backdrop for the Vulcan Scooter Club's 35th anniversary party.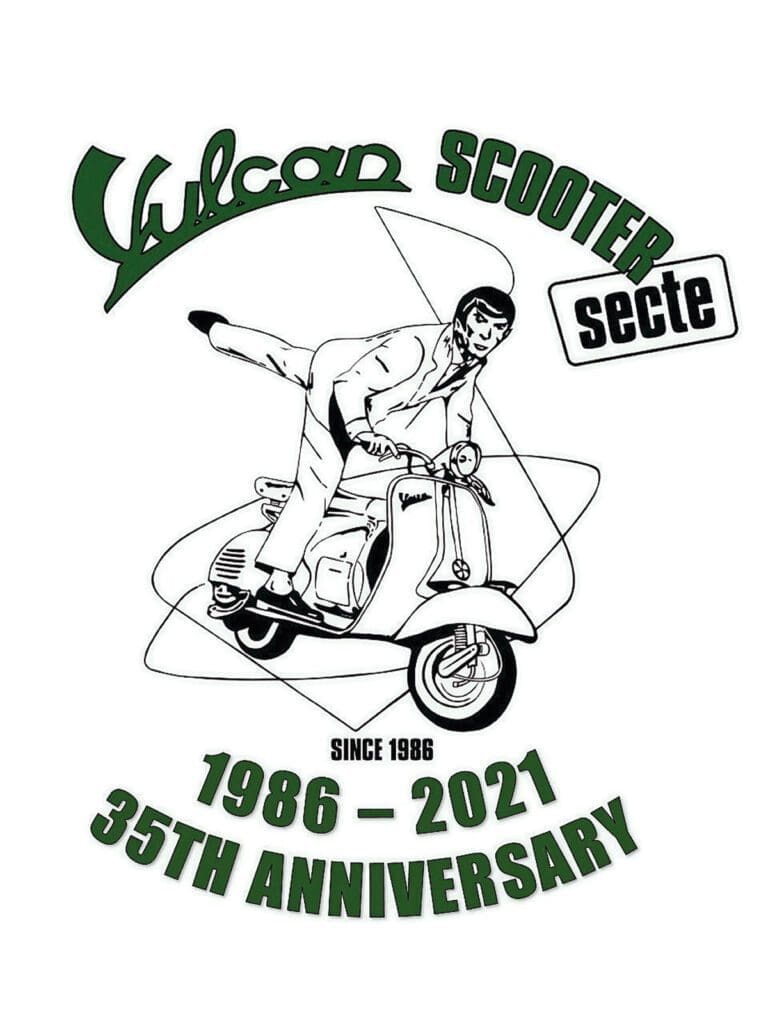 Down Town
Those who've never attended a continental custom show can be forgiven for thinking that they mirror their British equivalents but the differences are many and subtle. The trophy categories may be similar, but I can't remember the last time I saw a 'sexy scooter wash' at a British rally. Before any reader cries 'objectification' we must point out that this was very much an equal opportunities event…
Taking a much deserved Best of Show was a former Scootering feature scooter, Dropkick Murphys, while other notable exhibits included a selection of street sleeper racers and a trio of very tidy choppers. If evidence was required that the French like to do things differently, Ormotors had brought a pair of Down Town Custom replicas down from Paris. While the world isn't short of DTC tributes, what makes Ormotors' effort notable is that their tribute is based on a Royal Enfield Continental.
Within the trade fair were a number of club displays, with Riquet's SC producing a nice variation of the 'barn find' theme. Of course no French scooter rally is complete without some celebratory alcohol and at Perpignan, Scooter Club du Sud-Est were pleased to offer some wine that had been specially bottled to promote the Mormoiron Rally.
Article continues below...
Advert
With the trophies distributed there was little else to do but take a taxi into the old town and make the most of the local hospitality. While continental rallies have a flavour of their own, some things always remain the same…..
More images can be found in the full article, in the January 2022 edition of Scootering, which is available to order here. Don't forget we've also got stacks of back issues available on the Classic Magazines website.

Enjoy more Scootering reading in the monthly magazine. Click here to subscribe.
Article continues below...
Advert