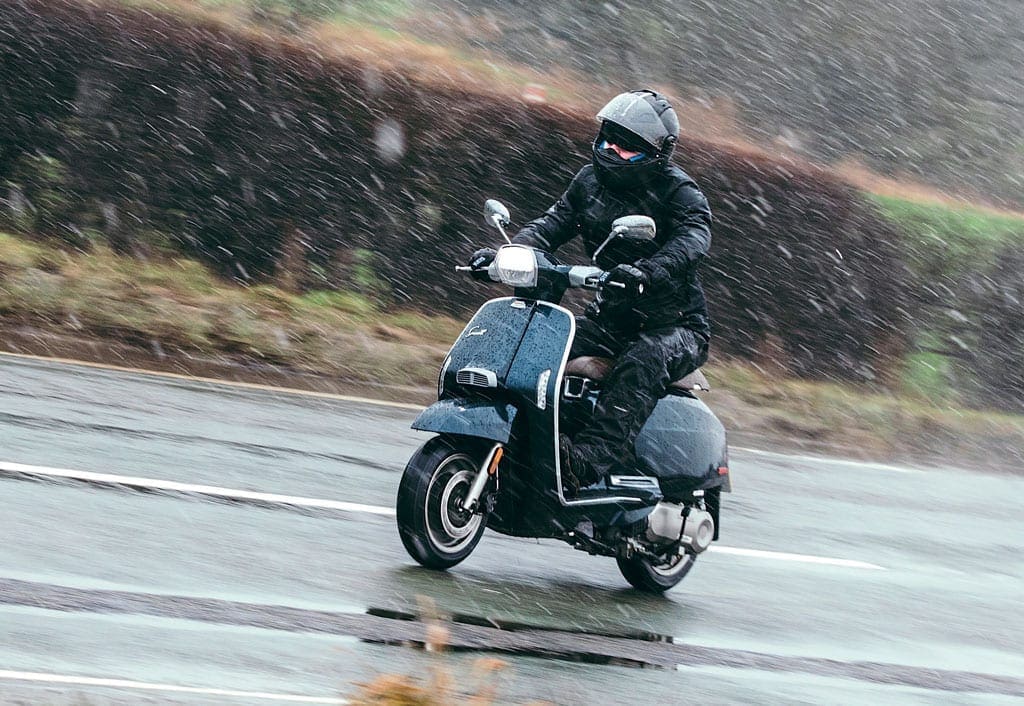 Word: Stan
Relaunching the Lambretta scooter was one of the most controversial decisions in scootering for decades. We test rode the V200 to see whether the decision was justified.
The question of whether the V-Special is what Innocenti would be producing had they stayed in business is one that can never be answered.
Enthusiasts will point out that although Vespa's GTS has almost no relationship to the Rally, it does share a corporate heritage, and that's something that the new Lambretta simply can't claim. It's a question that's not lost on the V-Special's designers, but instead of simply focussing on what Lambretta was they've also considered what Lambretta has become, and that's global fashion brand.
Whilst manufacturers were arguing about who owned rights to use the Lambretta name on motor scooters, others were forming a multinational franchise, which sells everything from bags to watches. It may not sit easily with readers of Scootering, but there's an entire generation that know Lambretta as a fashion house and not as a method of transport.
Shift your perspective to that point of view and suddenly the V-Special makes sense. If T-shirts can be sold to scooterists based on the brand name, surely scooters can be sold to dedicated followers of fashion?
Whichever side of the conundrum you sit, one truth remains – to be successful, the V-Special needs to be a good scooter. It was a cold January day when Dan and I had the chance to put the V200 through its paces.
It's fair to say that in terms of styling the V-Special is akin to Marmite. With its horncasting, badging, rear light and 'fixed fender' option, there are plenty of nods to the machine that inspired it.
Conversely, it seems too short to recreate the svelte, greyhound-type lines of the slim-style range, and the upswept rear panels are definitely more Mandarin than than Milanese.
For my part, the looks are growing on me and the demonstrator's deep metallic blue paint was indisputably beautiful. Indeed, the V200's entire finish carries an air of quality.
Last summer I was the first journalist to ride a V Special, albeit only a quick spin on an unregistered 125. As such, the controls were familiar to me, but classic Lambretta owners may be surprised to find a display which wishes the rider 'Good Morning'. It's a big step forward from my GP, and just being thankful when it starts.
Once brought to life, the single cylinder, air-cooled four-stroke engine purred away happily. Although its 168cc engine produces an acceptable 12bhp, I couldn't help but think it would have been more honest to have badged it as a 175. This would also have managed expectations in terms of performance. Compared to its 125cc sibling the V200 is positively sprightly, although it's no match for a standard P2.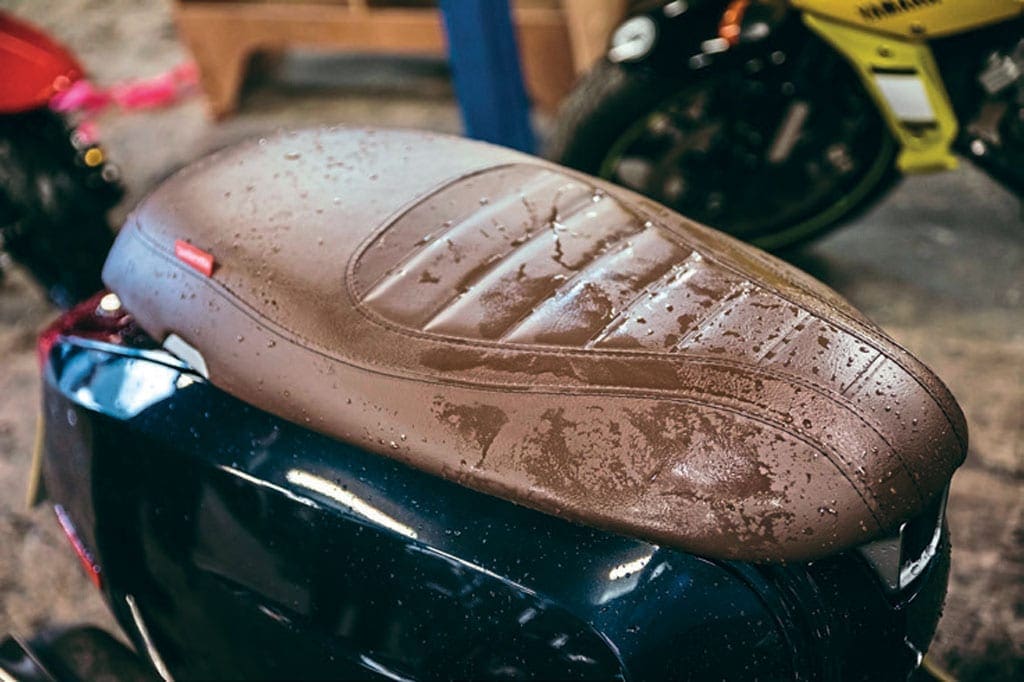 Overall, the ride can be described as refined, and I don't mean that in any negative sense. The engine is very smooth, there's almost no vibration and it easily keeps pace with traffic. The motorcycle-style forks may have nothing in common with those designed by Innocenti, but their performance is exceptional, both under braking and when pushed through corners.
Despite deteriorating weather conditions, the V200 held its line and showed no signs of twitching. The seat, which appears to offer all the cushioning of an 80's Ancillotti, is surprisingly comfortable, a description which also applies to the riding position.
So, is the V-Special a good scooter? Yes, and it's one that I'd be more than happy to take on an extended trip. In fact, it's ironic that in producing a 21st century Lambretta, the designers have done a good job of emulating the qualities of a Vespa.
Understandably, most British scooterists will gauge the V200's success by how many are seen at rallies up and down the country, but that's missing the point.
This scooter's success will be determined by how many young riders it attracts. Our success as a community will be measured by how we welcome them. The future of British scootering may well depend on the success of a scooter that many enthusiasts opposed.
Having spent some time with the V200, I'd say it deserves to succeed, and the design team's efforts are more than justified.

Enjoy more Scootering reading in the monthly magazine. Click here to subscribe.