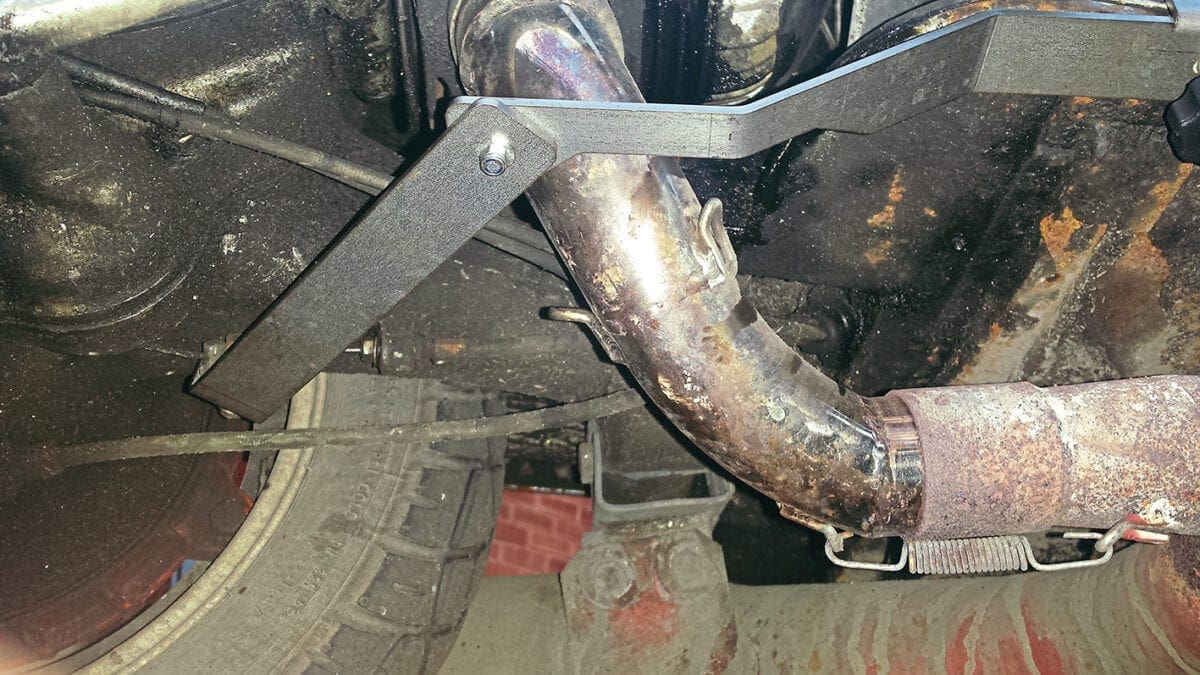 The most annoying, and unnecessarily fiddly job on any large frame Vespa has to be changing the clutch cable. I'm sure we all know how much of a fiddle it is to lever the arm forward, position the ferrule and then tighten it, all while lying on the ground (seemingly always in torrential rain!).
There has been the recent advent of the use of so-called 'third hand tools', but not everyone – myself included – is comfortable with the left handed/upside down position needed to use it, all the time still lying on the floor (in the rain, etc!) getting covered in grease and road dirt.
The guys at Top Marks have thought about this, and come up with a new approach. Their tool can be used to replace a cable when worn, or to help change one that's broken. It's simple to use, hook one end around the clutch arm and clamp the other to the floorboards.
This holds the arm in an engaged position if changing the cable, or can be slid up and down the floor boards to lever it into roughly the right place to enable you to fasten the ferrule before tweaking the tension for road use, and it is possible to do the whole job without having to lie on the ground once.
Made from laser cut stainless steel, and precision shaped to go around even the fattest of exhausts, it's an attractive and compact piece of kit, and certainly one that those of us who spend a lot of time working on Vespas will find very handy to have.
It's not perfect though, I spent some time seeing how long it would take for me to get the nylock nut to come loose (quite a while, but it did eventually. Not a big thing, but be aware) and obviously you can't use it on a cutdown too easily, but apart from that, it does what it says on the packaging.
At £15.99 (plus p&p) it may seem a little expensive, but it's a well designed piece of kit that should last.
Nik
Contact your local scooter shop for availability, or www.topmarkstools.com

Enjoy more Scootering reading in the monthly magazine. Click here to subscribe.