"We're not all a size 10," explains Dave Marshall, the motorcycle and Vespa riding chap from Ultimate Hearing Protection during my visit to the company's Kent headquarters. "One size does not fit all…"
I'd put money on the fact that not many scooterists use hearing protecting when riding their scooters, and the few who do probably use those brightly coloured foam plugs that you can buy for pennies from a motorcycle shop, or you find at work by the entrance to a noisy machine room.
It is these type of plugs that Dave is referring to when using his 'size 10' analogy. "Employers may have a duty to provide health and safety equipment to their employees, but in the same way that giving us all size 10 steel toe-capped boots will only suit a minority of the workforce, so our ears are also different sizes and therefore we need different sized plugs to protect our hearing."
To give you some idea, the Health and Safety Executive starts talking about employee protection when the noise level hits around 80dB at their place of work. For trackdays at race circuits, the maximum limit of exhaust noise is usually between 98dB and 105dB. On the road, above 40mph or so the wind noise generated by the airflow over a bike and rider can exceed the noise from the bike itself, depending on the helmet worn, with the more expensive brands usually offering more rider comfort and hearing protection than the cheaper lids that only meet minimum standards.
Now I know my hearing isn't good. Too many years of riding noisy and/or fast scooters, and of course time spent just inches from some of Marshall's finest amplifiers, often turned up to 11. I've now got what is known as tinnitus, a gentle ringing/hissing constantly in my ears. Apparently there's no cure and it will get worse with age. All I can do is slow down the deterioration of my hearing. For the rest of you, maybe start thinking about it now.
Over the years I have occasionally used the cheap, disposable earplugs, but they're not great, and cumbersome enough that when you pull your crash helmet on they're often dislodged anyway.
Then I came across Ultimate Hearing at a motorcycle tradeshow earlier this year, and the first revelation was that the funky looking earplugs didn't cost the earth. The second thing was they actually work!
Ultimate Hearing Protection's specialists have spent plenty of time examining ears, taking moulds and literally looking in to them. Not only have they examined the shape of ears, but also the application of the wearer. For example, someone operating loud machinery in a factory requires a different level of hearing protection to an F1 driver, a musician or a scooterist. The result? A range of Easi-Fit plugs to fit most ears. Manufactured from medical grade silicone at the company's production facility in Kent, they are soft, flexible, easy to clean and reusable. Off the shelf there are three sizes of Easi-Fit plugs on offer, small, medium and large, which are designed to suit most ears. Fitted by twisting them into your ear so that they follow the internal shape of it, the plugs are also designated for left and right ears.
I've been using a pair for about six months now, and as a previous 'part time user' of disposable foam plugs, I've found myself wearing these new plugs more often than I thought I would. Tested to 24dB of protection, they are designed for riders to so you can hear your engine, but the damaging wind noise is cancelled out. It's a bit strange at first if you're used to the cheap disposable earplugs, or none at all, but it didn't take long to realise I liked them. Now I take them everywhere, and it's not just riding either. While travelling to a new scooter launch I used them on the aeroplane to great effect with regard to knocking out the general noise of everyone one else on board as I settled down to get some rest.
Back on the scooter, I also find the Easi-Fit better to use with helmet-to-helmet intercoms, as they don't restrict the conversation so much. For me the fit is good too, comfortable and not protruding to get pulled out when taking your helmet on or off.
Of course not all ears are the same. There are some people for which these Easi-Fits don't fit so well, but Ultimate Hearing Protection also offers bespoke custom fit earplugs, which we'll be looking at in a forthcoming issue.
So at the end of the day, if you value your hearing, then I'd recommend you try some Ultimate Hearing plugs out for size.
Ultimate Hearing Protection's Easi-Fit motorcycle earplugs retail at £29.99 a pair and come supplied in a handy little pouch too. Local retailers should have samples to try before you buy. Custom earplugs start at £60. For more information call 01689 876885 or visit www.uftimateear.com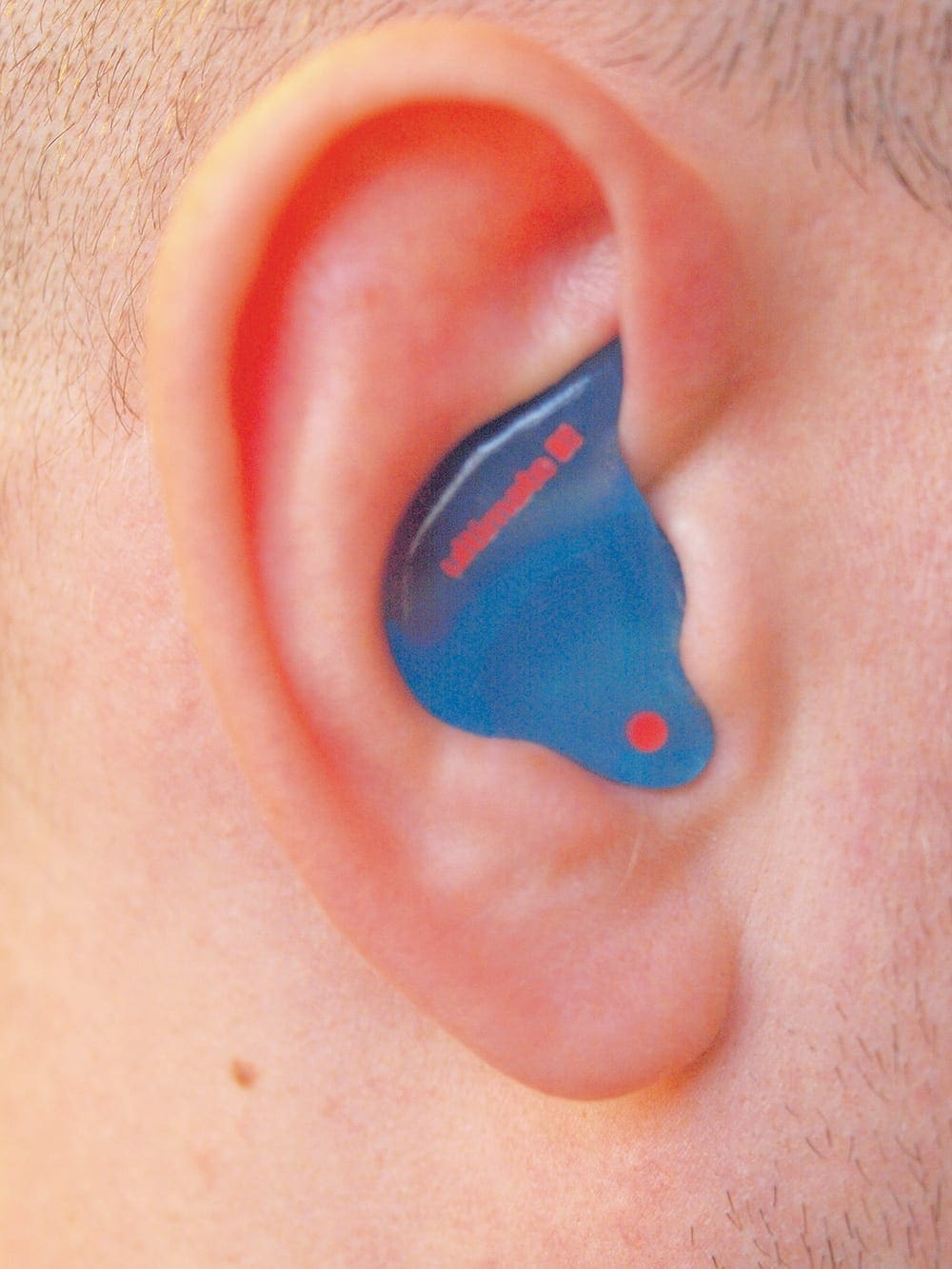 Enjoy more Scootering reading in the monthly magazine. Click here to subscribe.