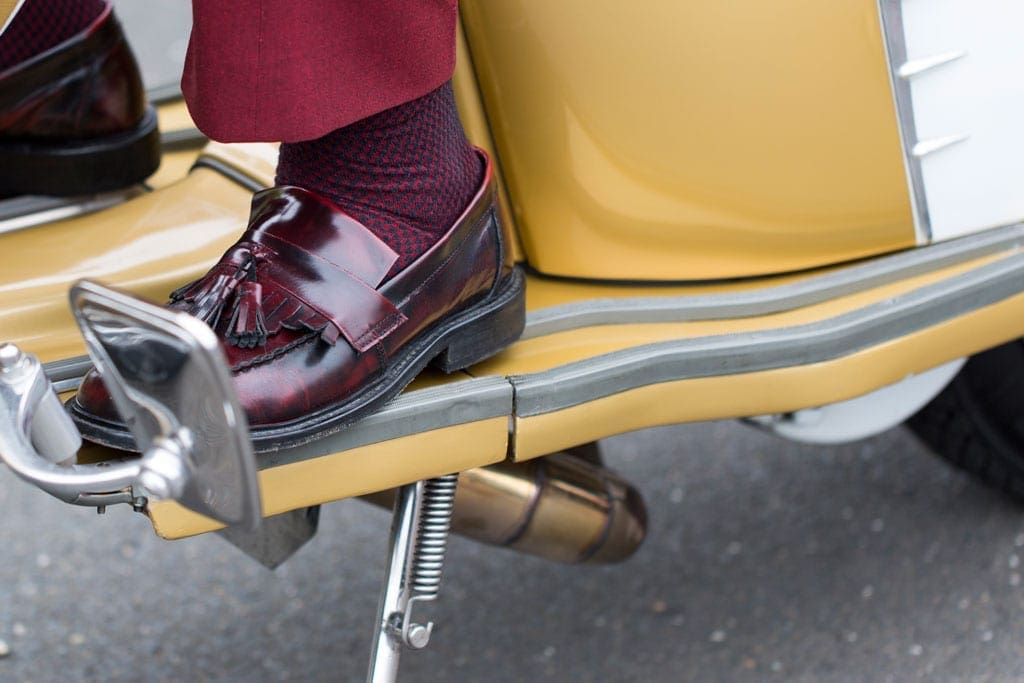 Looking for some new Mod threads? These clothing stores have all you'll need to fill out your wardrobe. Offering everything from shirts to coats, shoes to accessories, you'll be spoilt for choice. Keep reading to discover our Mod clothing picks.
Mazeys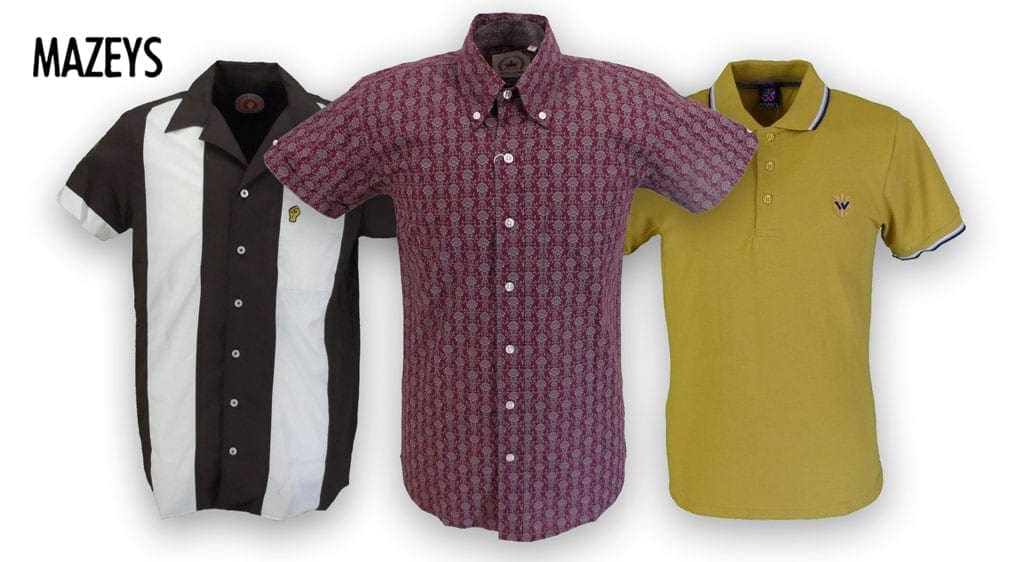 Mazeys started in 1969 when Colin started trading around East Yorkshire with his collection of shoes, a lot of the styles they still stock today. This went on for quite some years but as we all know, times change, which brings Mazeys to more modern times.
With a change of leader came a change of direction when their current boss, Mazey, was asked one day to add a range of clothing to her online retro shoe store, so along with her partner, Fred, they forged ahead with what is now www.mazeys.co.uk.
Currently, Mazeys stocks brands like Relco, Warrior Clothing, Merc, Dr. Martens, Brutus, Lambretta, Wigan Casino, Trojan Clothing, Tootal, IKON, Delicious Junction, Pods and Roamers.
---
Ikon Original
Ikon Original is a highly recognised brand in the UK, started in 1997 by Peter Challis. They understand that a varied and individual footwear collection is just as important to men as it is to any woman.
They thrive on evolving their styles and designs to suit the ever changing needs of today's fashion conscious man and they pride themselves on providing high quality well designed products which not only look great but feel great too.
Their philosophy of drawing inspiration from the classic designs of yesteryear with a modern twist is carried throughout their ranges season after season, after all.
---
Jump the Gun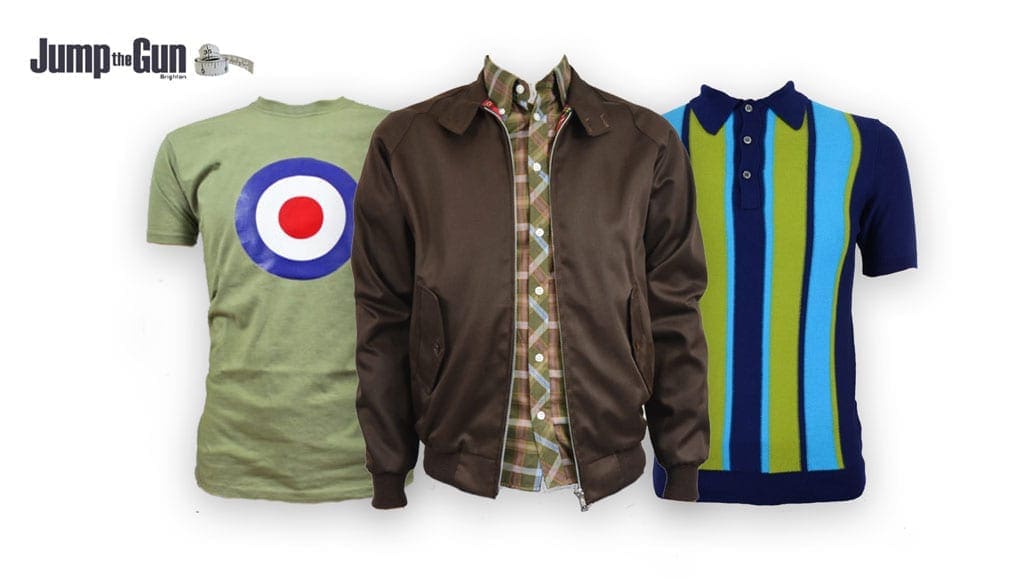 Jump the Gun is an early 60's men's outfitters known around the world as one of the great Mod style menswear shops.
Jump the Gun offers a huge range amazing Mod styles and designs with plenty of smart looking shirts, suits, trousers, shoes and accessories. There's a section designated for giftable products too so you can find a fantastic present for your Mod friends.
Jump the Gun can be found in the centre of Brighton's North Laine, 5 mins walk from the station, or you can find what you need online at www.jumpthegun.co.uk.
---
Adaptor Clothing
Adaptor Clothing is run by a team of dedicated enthusiasts. They are passionate about what they sell, along with the music and culture that goes with it. You can be assured of knowledgeable, friendly and helpful assistance backed by years of combined experience in menswear.
They strive to offer an unbeatable selection of classic British menswear brands, stocking more than 1000 product lines from over 35 iconic brands.
They also aim to complement their extensive range with unrivalled product knowledge, advice and customer service.
---
Immediate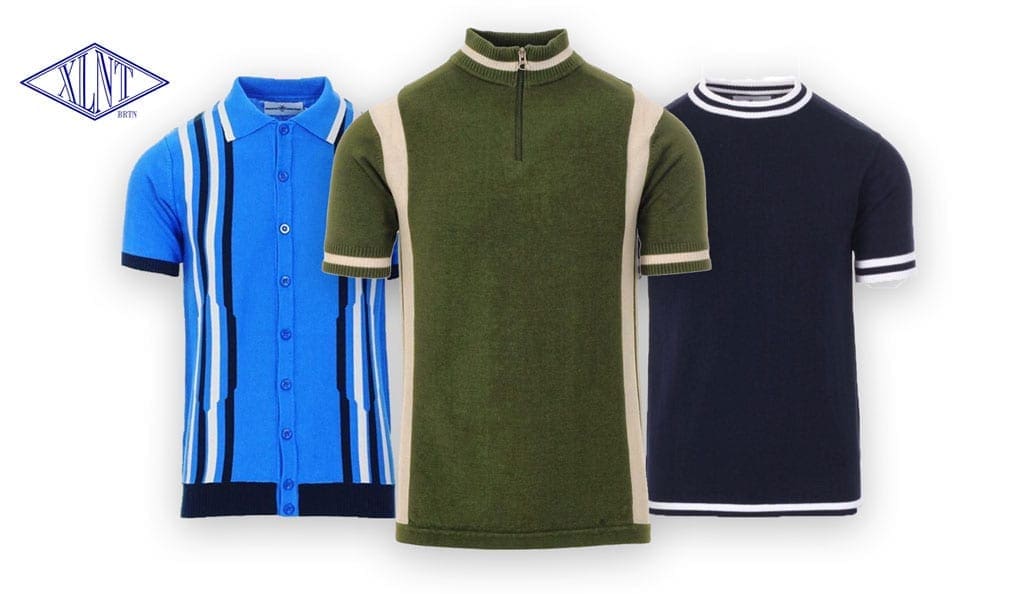 Immediate is a modernist apparel clothing supplier found at 34 Sydney Street, Brighton. They offer fashionable Mod style clothing in lots of good-looking styles.
They update their clothing weekly in their store which comes together like pebbles on the beach, in a wonderful ex-fishmongers interior.
You can also find Immediate on their Facebook which showcases previews of items and plenty of other information about their products too.
---
Mod Shoes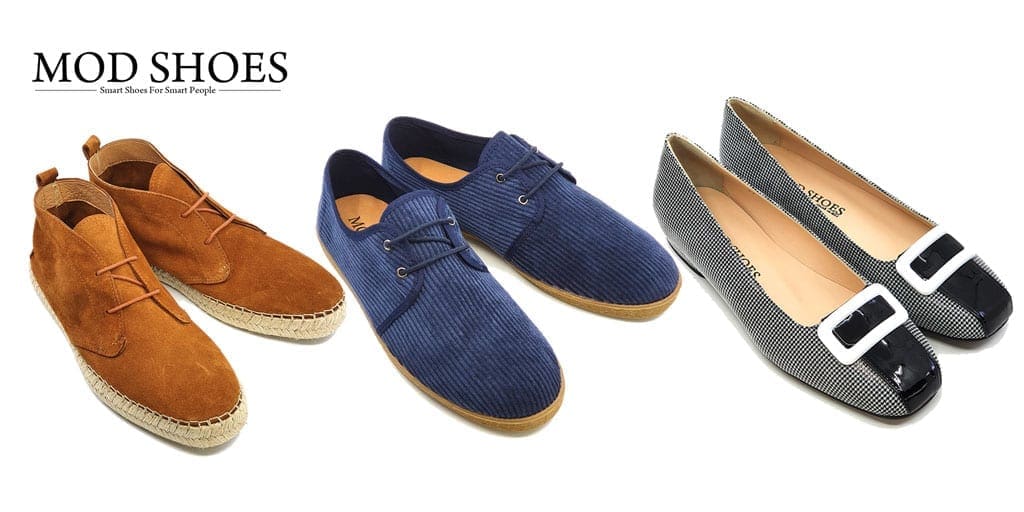 The aim of Mod Shoes is to provide Smart Shoes For Smart People. They sell shoes that they think are on a different level to the High Street. You can buy some decent shoes on some high streets, but not all, and even then you have to search them out.
They are also a Brand, meaning that they have their own shoes. Look in the shop and you will see Tassel Loafers, Penny Loafers, Desert Boots, Monkey Boots, Brogues and many more. Some they get exclusively from companies based in the UK. Others they source from very good manufacturers in Spain and Portugal.
You may notice Mod Shoes have a clothing section, '66 Clothing' is their own 'Clothing Brand'. They currently have a couple of jacket styles, Rally 66 inspired by Le Mans 66 and two exclusive colour Monkey Jackets
---
Sherry's London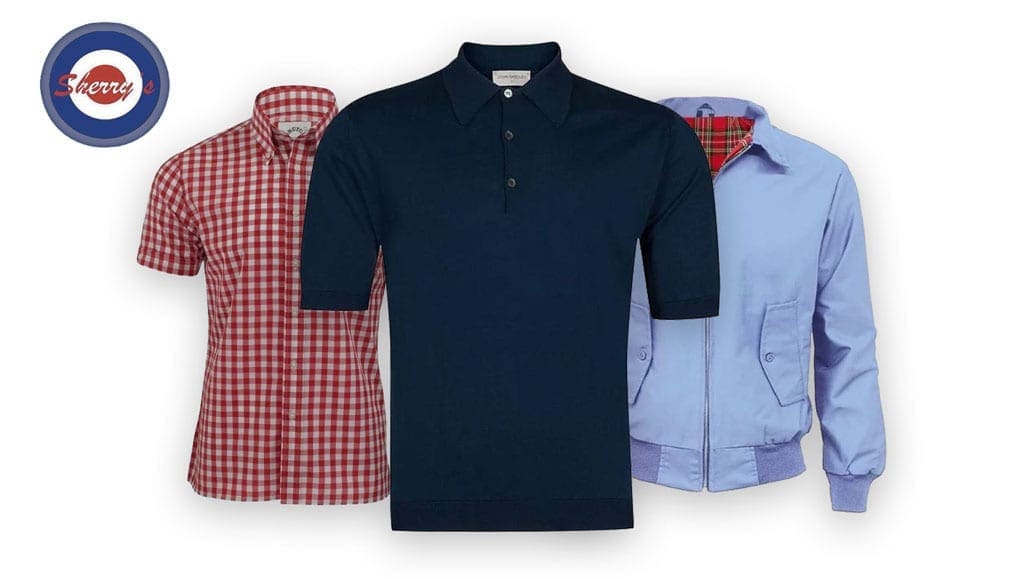 In 1979 the Mod revival had exploded onto the streets of Britain, heavily influenced by The Jam and the release of The Who's film Quadrophenia.
In this same year Sherry's London opened its doors for the first time selling 60's style clothing including three button suits, Parkas, Harrington Jackets, Button down shirts, Knitwear and footwear.
Sherry's London is Carnaby Street's longest serving independent retailer, 2019 will mark their 40th Anniversary! Sherry's London customers include the likes of Paul Weller, Liam Gallagher, Suggs, Robert Plant, Skepta, Gary Oldman, Whoopi Goldberg, Billy Joe Armstrong and many more….
---
Visual Impact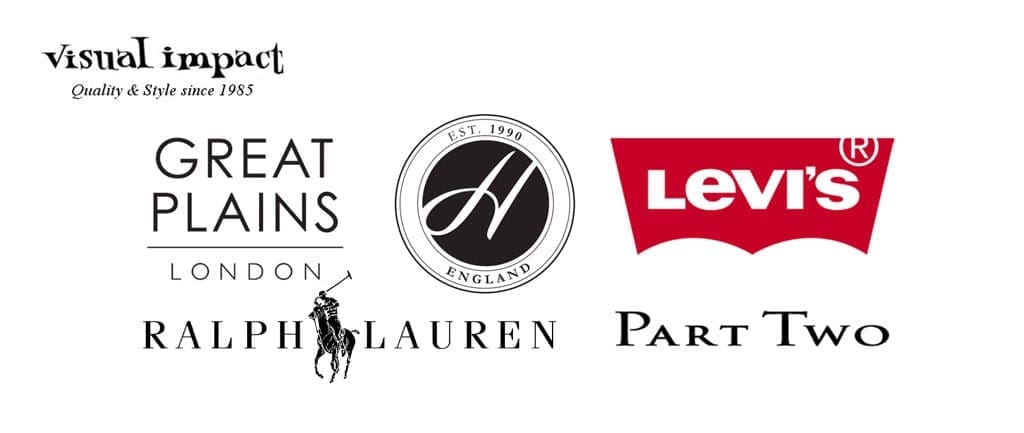 Visual Impact is an independent men and women's fashion store, based on the sunny Isle of Wight, UK.
They stock a large number of premium and young fashion brands such as; Fred Perry, Levis, Ralph Lauren, Paul Smith, Barbour, Nudie Jeans, H by Hudson and Lyle & Scott Diesel and Farah Vintage.
They have been supplying Quality & Style for men and women since 1985 through their fashion stores on the Isle of Wight and they aim to bring the same attention to detail and high level of customer service to their online store.
---
The Brogue Trader
At The Brogue Trader they understand that for a true Gentlemen, a well-fitting, long lasting shoe goes without saying. It's like a mark of refinement and a statement of personal pride in one's appearance.
Hand-made shoes are also a work of art in leather, designed for the distinctive feet of the individual taste of the fashion-conscious gentleman.
That is why The Brogue Trader only stock the very best shoes available to the modern man. From British historic brands such as Loake Shoemakers, Crockett & Jones, Trickers, Joseph Cheaney & Son, Sebago, Herring and Oliver Sweeney.