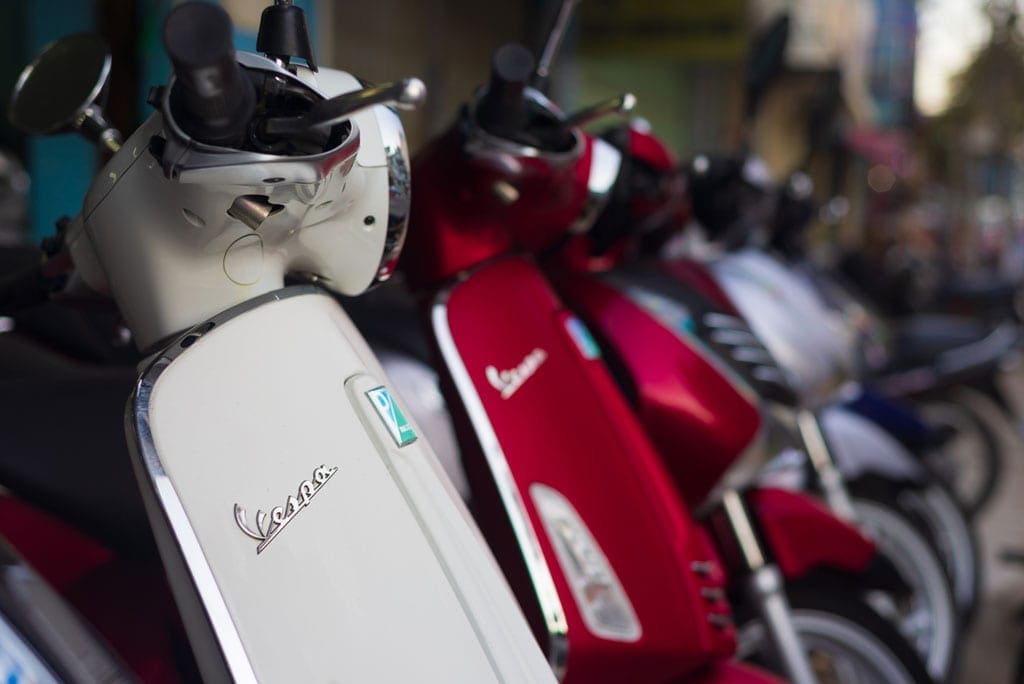 We may be stuck at home for the time being, but it certainly doesn't mean we have to stop enjoying our scooters.
These brilliant scootering companies are still open for business, keeping you building , repairing and most of all, having a good time during lockdown.
BeedSpeed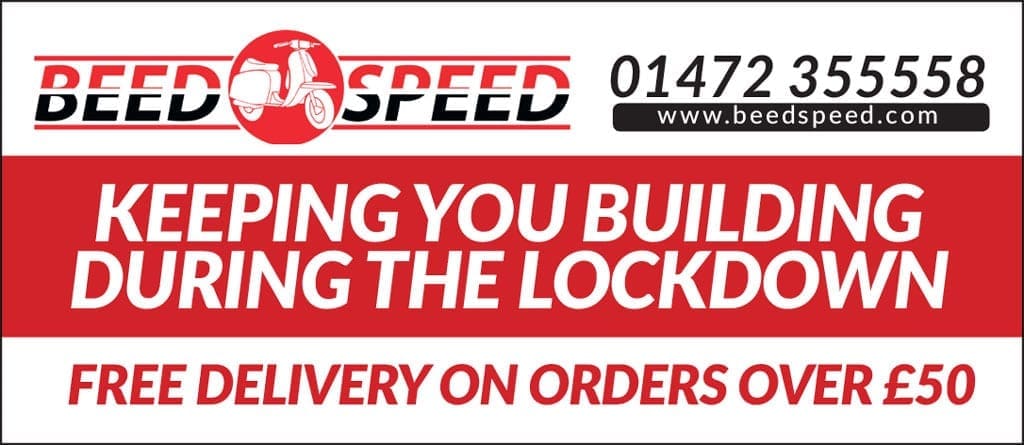 Beedspeed's mission during the Covid-19 pandemic is to assist all scooterist's throughout the UK and the world in the best way they possibly can… Stay open, hold more stock, and ship orders as quickly as possible.
Why is this? Firstly, if you have been furloughed, or are isolating, you can stay busy in the garage, and stay away from the other half, thus reducing divorce rates amongst the community. Secondly, some of you still need your scoot to get to work.
Lastly, you need to get your scooter ready for the rally season, once it gets under way, and what better excuse is there than now to pick up your spanners, and get round to that rebuild you always told yourself you never had time for.
They are open online and on the phone, as normal. Stay safe, stay busy in the garage, and get your scoot ready!
---
Carnaby Scooters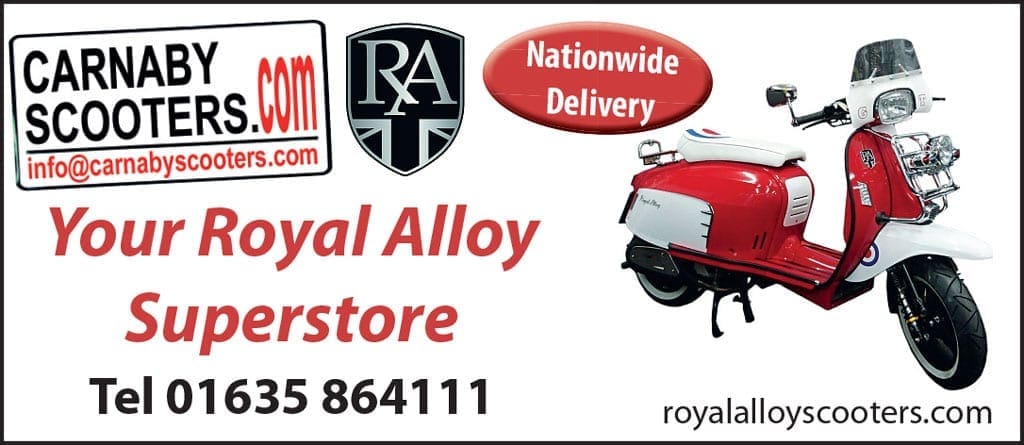 Carnaby Scooters has quickly adapted to a new way of working which will continue and add to the Carnaby Experience after this international emergency over.
Their online shop now has an improved online shopping experience making it easier to locate and select your items with lots more items now available.
You can also select any scooter online and pay only a £99 fully refundable secure payment to hold it until after all this blows over.
With the Royal Alloy Tigara Grande on its way together with the second delivery of GP300's what better time to secure yours than now and beat the rush with your Royal Alloy Superstore.
Richard would like to take this opportunity to wish you and your family well through these unprecedented times. Together we will ride through this.
---
Chiselspeed
Since 1981 restoration, record breaking, race preparation and engineering have been Chiselspeeds passion. They are here for your Lambretta and Vespa.
Established in 1982 Chiselspeed is a family run company based in Leeds,West Yorkshire. They are tuning specialists in Lambretta, Vespa, Piaggio and Gilera scooters.
Their experienced mechanics and tuners have a wealth of experience both repairing, servicing and tuning scooters and have done so at an international level. Chiselspeed is the home of the CST Exhaust system and the MTec Ignition control units.
To coincide with the recent governments advice Chiselspeed are open for business over the website, telephone and email only until further notice and are accepting payments over the phone, via PayPal or Bank Transfer. They can still post out your orders too.
---
Mod Shoes
Mod Shoes is a website that sells shoes and fashion online and is run by a 2nd Generation MOD/Scooterist. They are still open and can still send out parcels as well as operate safe deliveries and returns.
They stock many scooter favourites and they ship all over the world, even as far away as Australia.
Mod Shoes have also just launched Mod Shoes Live. This is a weekly magazine show that they do on Facebook live where they interview guests, have people sing, and show you some of their shoes and clothes. They also feature a weekly quiz.
They have had some great guests so far including Elliot Easton of The Cars and Simon Parr of Heritage Clothing with loads more guests lined up. You can find the show here, 8pm (GMT) Tuesday Nights.
---
Percys BadBrush Dezigns

Percys Badbrush Dezigns is an award show winning custom paint artist offering you show stopping, high quality, custom paint work.
All workmanship is carried out with the upmost care and attention to detail. Only high quality materials and paints are used including pearls, kandys, metalflakes, neons, marblelizers, interference pearls, leafing and many more!
With over 30 years experience and knowledge, Percys know exactly what it takes to achieve show winning custom paint throughout the UK and Europe.
This is a great, friendly and professional service with the highest quality workmanship in all styles of genre – murals, portraits, graphics, mild to wild, fiction to fantasy etc. Bespoke fabrication coming soon!
---
Ron Daley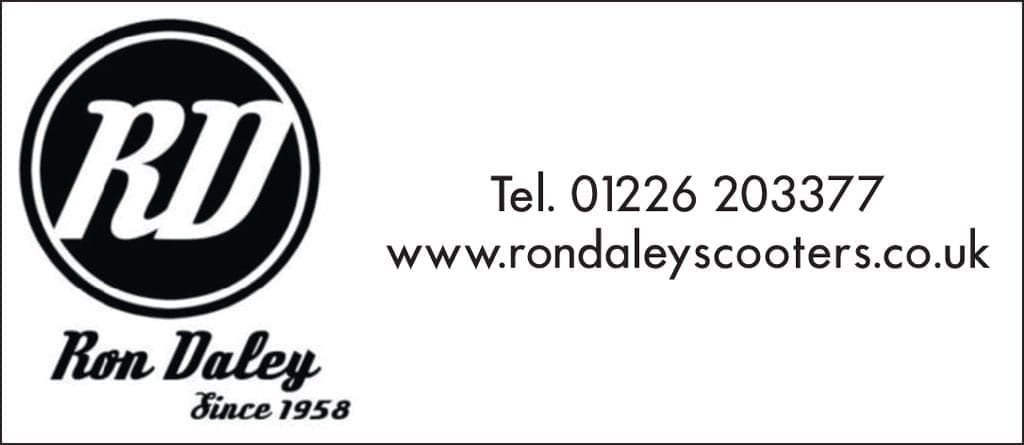 Established in 1958 and still a family business today, Ron Daley's have over 50 years experience as two wheeled specialists and one of the largest stocks of new and used scooters in the UK.
They offer a comprehensive range of scooters, parts and accessories to cover the needs of every customer, including commuter and enthusiast alike!
Delivery is available nationwide on all vehicles, with accessories and parts shipped worldwide, all at competitive rates!
Service and repair work remain as important a part of the business as they did back in 1958. They want to sell you a scooter, but, unlike some dealers, they see that as just the beginning.
Whether your bike is for work or for pleasure, they aim to ensure it gives you years of trouble-free service. Ron Daley is also home of the Ron Daley PX Special.. so keep a look out for the latest!
With the current situation please visit their website or Facebook page for updates.
---
Scooter Infinity
Scooter Infinity is the ultimate online scooter spares, parts and accessories retailer with express fast mail order within the U.K. and ability to dispatch all across Europe.
Their passion for scooters exceeds expectation – they're not just a dealer, they're scooter fanatics.
At Scooter Infinity they love everything scooter related, they thrive on bringing you the latest products direct to your door from their online store.
From a brake cable, exhaust, to a cylinder tuning kit. They also do accessories, clothing, bags, carriers for the ultimate mod look!
They are partnered with all the top manufactures to bring you the ultimate items giving users around the world, access to their efficient and friendly service so why not contact them today, they're happy to talk!
---
Scootlife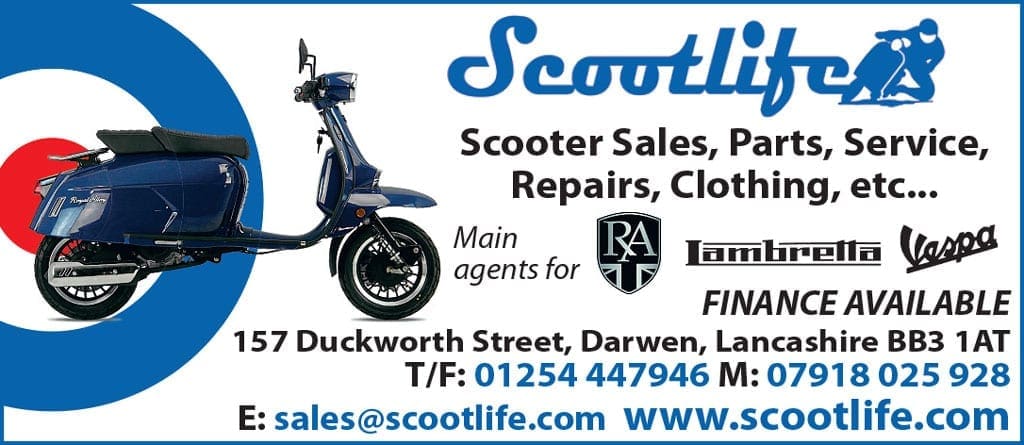 Scootlife is based in Darwen, Lancashire, selling, servicing and repairing scooters since 2005. Scootlife owner Martin Taff Evans has been an active rally goer on the scooter scene since the early 80's.
They offer a full dealership service for both new scooters and bikes and If you are interested in used scooter sales then make sure to sign up to their newsletter to receive details of used scooters directly in your inbox.
Do You Require A Part? Scootlife strives to get the part within a day or two dependent on supplier dispatch times.
They also deal with the largest suppliers in the UK and Europe as well as local companies for spraying, powder coating, plating etc. So, drop your scooter off and let Scootlife worry about everything.
They never go ahead with anything without first informing you the customer. After all it's your hard earned cash that pays for it.
---
Torbay Lambretta
Torbay Lambretta have been in business since 2008 and they only supply the best quality Lambretta parts and Lambretta spares, in Devon.
The intention is to supply quality parts that the owner Mike uses and fits himself. Visit the website or Facebook page now for a small selection of what they have to offer or call or email for anything needed.
After the announcement by the Prime Minister, Torbay Lambretta will be closing the shop to the public until they are allowed to reopen, however, mail order will run as normal until told otherwise.
---
Cornwall Scooter Centre
Cornwall's very own Scooter Guru! Based in Bodmin, Cornwall Scooter Centre cater for both the 'Traditional' Scooterist and the commuter scooterist.
In addition to sales of new Lambrettas, SYM and Royal Alloy machines, they provide full after sales, repairs, restoration, parts, and free advice by the bucket load!
There is not much that they do not know about scooters – in fact what they don't know is probably not worth knowing anyway!
Under government guidelines Cornwall Scooter Centre are open for mail order parts and can take refundable deposits on new scooters, with full finance options still available.
Give them a ring to discuss your new scooter. Phone and email is monitored during normal office hours.