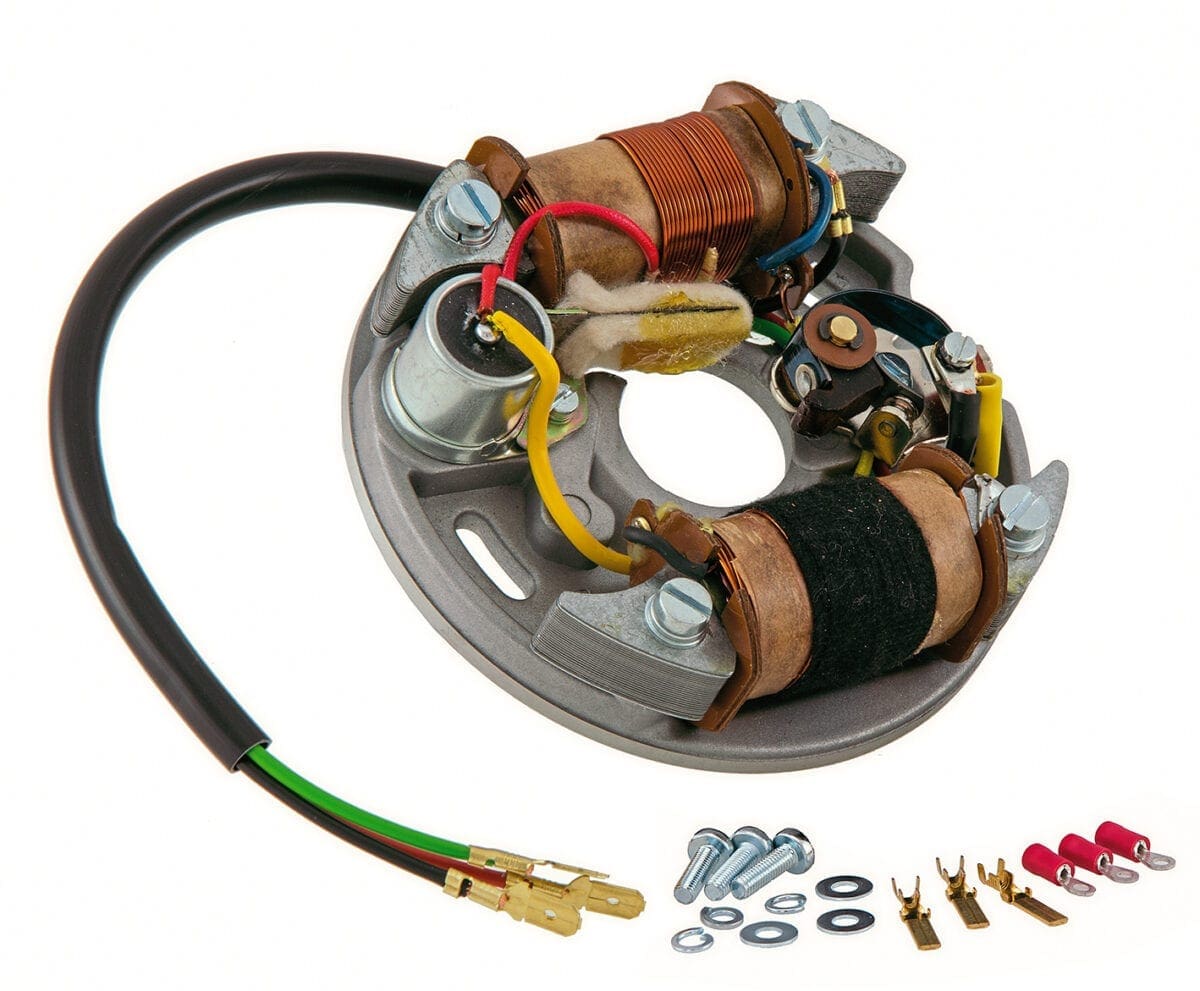 German scooter shop SIP's latest product line is stator plates for older Vespas,
a result of
Piaggio no longer manufacturing such parts and the market of pattern parts being of varying quality.
The SIP stator plates are assembled by hand in the firm's Austrian wiring loom workshop and we're told that each stator plate is measured and tested. For the ignition, light, and charge coils branded products from Italy are used. The contact breakers and capacitors come from EFFE in Italy and SIP says: "This means there aren't any solder connections, coils or cable breaks in the stator plate that may only work intermittently."
SIP has also had new moulds manufactured especially for the aluminium base plate in four different versions, which means they can cover all Vespa smallframe engines that used points.
The two-coil stator plates are available with interior ignition coil and 6v 15W light coil, and for external ignition coils with 6v 15W and/or 6v 25W for models with full beam lights. Along with the charge coil, the three-coil stator plate is also fitted with the 6v 10W (parking/brake light) and 6v 25W (headlights/horn) light coils.
The price of smallframe stators starts at round £125.
www.sip-scootershop.com

Enjoy more Scootering reading in the monthly magazine. Click here to subscribe.