Rick Buckler and Ian Snowball The Jam: The Start To '77 (Strangetown)
Last year marked the 40th anniversary of The Jam's first two albums. Both the critically acclaimed at the time In The City and acknowledged and widely appreciated albeit much later than its initial release This Is The Modern World. The book under review here, The Jam: The Start to '77 is part one in a series of three books and is a limited edition publication of 1000, as will be the two forthcoming follow-ups. Illustrated by Richard Schaller, this opening part of the trilogy traces the story of The Jam from shortly before the band formed at Sheerwater County Secondary school. Narrated by The Jam drummer Rick Buckler, it amounts to a stage by stage dissection beginning with Paul Weller and Steve Brookes collaborating as youngsters, making music together at Paul's Stanley Road home at the time, and lunchtime music room sessions at school. It goes on to cover various incarnations of the early line-ups, including Rick joining in '73 and Bruce Foxton arriving in '74. Anecdotes and recollections include first-hand experiences from the very beginning, through going from playing covers in the local youth club and working men's clubs and pubs, to the advent of punk rock and new wave, with original songs being written and performed. Things then move on to the group breaking on to the London circuit, gigs across the UK, eventually signing with Polydor and The Jam visiting mainland Europe and America for their first shows abroad. Also included are insights into both In The City and This Is The Modern World being released in '77. Rick's input is supplemented by a plethora of individual experiences from fans of The Jam, chronologically, bringing personal overviews into the equation. Much has already been published documenting the Woking Wonders, but nevertheless The Start to '77 is a collectable must-have for diehard fans of one of the best bands of all time, The Jam. For mail order and other details visit www.strangetown.net.
Sarge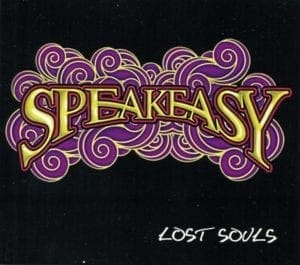 Speakeasy Lost Souls (Heavy Soul)
The Mod revival produced some genuinely hard hitting bands, who in turn were responsible for the soundtrack to countless formative years for a whole new breed. We're talking about outfits such as The Chords, Purple Hearts, Long Tall Shorty and The Risk among others. Speakeasy has been a (side) project for a number of years now; Lost Souls is the third release from the collective, which has had a fluid, changing line-up. Their previous two releases have been, chronologically, the eponymous Speakeasy then Trouble. The most recent and current Speakeasy incarnation consists of Mark Le Gallez on vocals (The Risk), Simon Stebbing on guitar (Purple Hearts), Ian Jones on bass (Long Tall Shorty) and Brett 'Buddy' Ascott (The Chords). Four legends of the revival eras of '79 and the early 80s second wave. All have continued working as musicians in various bands and acts, since the glory days of the revival. Like The Deep Six, Speakeasy is a Mod (revival) supergroup!
On Lost Souls you'll find 14 new tracks with all four of the Speakeasy members contributing, to lesser or greater degrees, on the songwriting credits. There's even one track where another Purple Heart, Bob Manton, has contributed. Given the talent of the four of them, it almost goes without saying that all the tracks are well crafted and delivered with real style. They come with power, passion and pizazz, drawing influence as well as inspiration from a wide range of sources that run from the 60s to right now, touching many points in-between. Power chords abound on opening number Somebody's Gonna Break Your Heart Tonight, while buzz-saw riffs drive Mystery Girl along. The entire album is captivating and accessible for everyone who remembers the revival years. Other stand-out tracks from a high-quality offering are the dark and brooding I Just Wasn't Made For These Times, the nitrous fired, explosive title track and the simple, effective and instant Better Day. Homage is paid to cult 60s TV series The Man From U.N.C.L.E. on the breathtakingly frantic and frenetic Ilya Kuryakin, while final number on the album, I'll Keep On Running brings this album to a blistering conclusion. Another top quality release from Speakeasy, not that anything else would be expected.
Sarge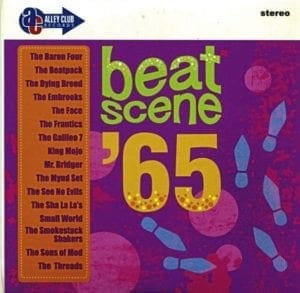 Various artists Beat Scene '65 (Alley Club)
Compilation albums are a bit like Marmite, you either love 'em or hate 'em. Even if you fall into the former camp, compilation albums can be akin to a selection box of confectionery. Some are mouthwatering morsels, some are surprisingly sweet on the (musical) taste buds, then there's the orange cream and the coffee cream that invariably appeal to a few but not to many. Beat Scene '65 is a 16-track collection of mainly current bands on today's Mod/60s/ska live circuit. An exception is The Face who hail from the '79 revival; Morning Time is their first release ever, anywhere! The majority of the bands featured have played for Cambridge's nomadic Alley Club who specialise in Mod/60s and ska nights and events. Established acts such as Small World, The Threads, Mr Bridger, The Mynd Set and The Sha La La's rub shoulders with the likes of The Frantics, The Galeio 7, King Mojo, The Baron Four, The See No Evils, Dying Breed, Sons of Mod, The Embrooks, The Smokestack Shakers and The Beatpack. Compiled and collated by Paul Sawtell, this CD album is a taster for the Alley Club nights, as well as which it contains a mix of styles and genres, including '79 revival, soul (inspired) raw R&B, 60s garage, 60s beat and psychedelia, plus a bit of ska. For those who like their music, live, fresh and alternative, Beat Scene '65 has a bit of something for almost everyone. Available mail order from www.alleyclub.co.uk
Sarge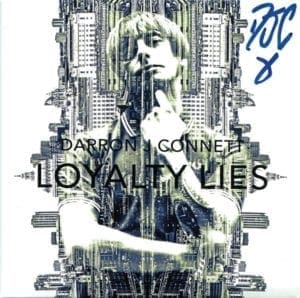 Darron J Connett Loyalty Lies (Norrad)
First and debut full-length solo album from Darron J Connett, who after a host of successful incarnations fronting various bands, namely Connett, Last Of The Troubadors, Black Noir and Darron has gone full circle, returning to his singer-songwriter roots of some years ago. Back then his first EP, Onwards And Upwards, included the acclaimed Just A Boy and Soul Clean. The album Loyalty Lies consists of 11 original songs penned or co-penned by Darren, and there are some real gems included within. Standout tracks after a few plays through are As Long Is There Is Love, Red Balloon, The Antidote and Destination Despair. All the songs are superbly crafted and delivered with style and panache, given Darron's time as a male clothes model that kind of goes with the turf!
Sarge
The Hawkmen In The Dog House (Greystone)
Put together by the hard-working, musically prolific bassist Scott Milsom, (whose musical CV includes Big Boss Man, Blow Up Records, The Coffin Nails), The Hawkmen draw inspiration from a whole host of late 50s and early 60s musical genres. And the band's name tips its hat to 50s B-movies, The Hawkmen having a connection with the Flash Gordon black and white Saturday morning picture shows (and the later big screen film). In The Doghouse is a four-track sampler of what The Hawkmen are about. Partly a taster for The Hawkmen's forthcoming debut album, partly a look back at a few tracks that have been released via small independent imprints. This EP showcases their R&B, (the 60s) soul, doo-wop and rockabilly blend perfectly. New track Love Is Blind, epitomises The Hawkmen's self-description of hot-rod soul. Don't Judge A Book By Its Cover was/is available on 7in vinyl via Italian label Record Kicks, a delightfully retro aura combining different elements from way back. First released through Mocambo records in Germany, Keep On Working is probably the most R&B track on the EP, though there's a hint of rockabilly in there too. Last but not least is Do It, featuring Emma Beatson. This track first appeared on Craig Charles' Funk and Soul Club 2 compilation, early northern soul-inspired without any question.
Sarge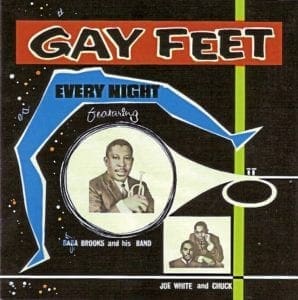 Various artists Gay Feet (Dr Bird)
A second reissue in as many months of a collection of Sonia Pottinger's early production work, this time combining the best of her Ska, Jump Up and R&B recordings. Again, the original album is difficult to find (to say the least!), and of immense interest to collectors of the original days of skinhead music. Featuring early material by Baba Brooks, The Techniques, Ken Boothe and many more, the dozen track line-up on the original release has been expanded to include a further 11 tunes from the same era. As always, many of the tracks here have never previously been released on CD, and an informative booklet gives a good history of a part of the JA music scene that's regularly overlooked in favour of the bigger names.
Nik
The Bakesys More (Do The Dog)
Following up the reissue of all their early work, the mid-Eighties UK ska legends finally get their second release of new material out. More of a EP than a mini album, the five tracks hit a surprisingly reggae loaded groove. Stripped back to the basics of drums, bass, keys and vocals, with the merest suggestion of lead guitar, it's a surprisingly laid back release. Foot tapping, head nodding and shoulder dropping soon becomes the order of the day as the rhythms hit home. A welcome return from one of the best known names of the British ska scene, let's hope that there's a full length release soon to follow.
Nik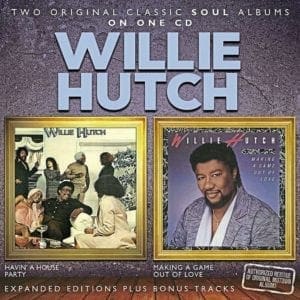 Willie Hutch Having A Houseparty/Making A Game Out Of Love (Soul Music Records)
A double album release for one of soul music's respected names, bringing together Having A Houseparty from 1977 and Making A Game Out Of Love from some eight years later. Having A Houseparty is without any doubt a great modern soul release, with Hutch's distinctive voice being given free rein over a selection of mid-Seventies grooves, alternating between settee smoochers and dancefloor killers. For me, this is an album that rewards multiple listenings, with more being discovered on each listening. Sadly, 'two for one' releases often pin a minor album on the back of a brilliant release, and that's what seems to have happened here. While there are worse albums out there with a 'soul' label attached, the second disc isn't a patch on the first, and if had been an individual release wouldn't have been worth a mention. Luckily, it's paired with what is a truly great release, and that reason alone ensures that it's a worthy addition to any wide ranging soul collection.
Nik
Various artists To The Outside of Everything (A Story of UK Post Punk) (Cherry Red)
During the latter part of the Seventies, after early punk had shot its bolt, before new wave lifted its carefully styled head, or the ska and Mod revivals picked up steam, those involved in the back end of the anarchistic DIY music scene splintered into a hundred different takes on where punk should go next. From stripped back music that would eventually lead to goth, synthesiser sounds which heralded the new romantic era, to avant garde experimentalism and almost atonal musical nihilism, there was a feeling of freedom of expression perhaps never matched as intensely as it was in those few, brief years. Many of the bands went on to greater things — Adam Ant, Ultravox, Human League and Scritti Polliti are among the bands on show here — but many never bothered the chart compilers. With 111 tracks spread over five discs, there's a mountain of material that's going to be unknown to most, but all is worth paying attention to. Presented in book format to match the earlier punk and goth collections, and with copious sleeve notes, this is bound to be a fast seller so get in quickly!
Nik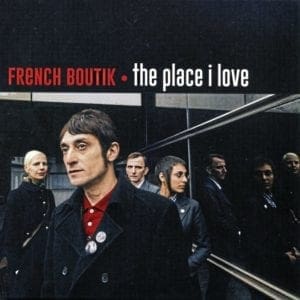 French Boutik/Popincourt The Place I Love/Tonight At Noon (Copase Disques)
As part of their contribution to the specialised project, which benefits the Teenage Cancer Trust, Gallic Mod popsters French Boutik have collaborated with Popincourt and released, in several formats, their own takes on a brace of Paul Weller's tracks. The 7in vinyl 45 comes in a gatefold sleeve and is a double A-sided, good old-fashioned single. The Place I Love was, of course, a track on The Jam's third album, All Mod Cons. French Boutik guitarist Serge Hoffman, has translated the lyrics into French as well as adapted and arranged the song to suit their own style. Bringing a distinct retrospective Sixties-esque pop take, to a lesser known number from The Jam. Fellow French Mod inclined outfit Popincourt have taken Tonight At Noon, originally a track on This Is The Modern World, to give it a mid-60s West Coast psychedelia feel, evoking memories of The Byrds.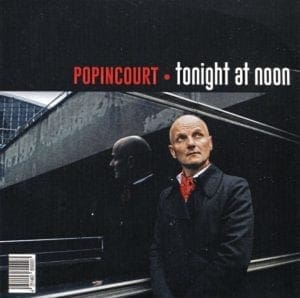 So this is two Weller songs back to back, both given a makeover as well as interesting new interpretations by relatively new French outfits, decades after the originals first came out. It's obvious that both French Boutik and Popincourt are fans of and inspired by Paul Weller, given their interestingly cool 'n' chic takes on a couple of his songs.
Sarge
Martha High Tribute To My Soul Sisters (Record Kicks)
Funk music has been going through an International renaissance in recent years. With new bands and artists alongside long-established carriers of the funk flame, specialist labels providing an outlet, old school, forgotten funk gems from the 70s finding favour in many soul music sub-scenes and on a worldwide scale, funk is riding high albeit as something of a perceived cool as a sub-genre. Martha High was, for over 30 years, first a protegee then later a collaborator with the godfather of soul, James Brown. She was one of the many female vocalists collectively known as The Funky Divas. The initial idea for this project began three years ago when Martha visited Soulpower main man DJ Pari, teaming up with highly rated Japanese purveyors of nu-funk Osaka Monaurail. Tribute To My Soul Sisters delivers exactly what it suggests, Martha on lead vocals, ably backed by Osaka Monaurail, reworking classic as well as lesser known tracks previously recorded by her fellow Funky Divas during the peak of JB's funk output. In the main this neat album's worth of funk cuts were originally released by Lynn Collins, Anna King and Vicki Anderson, needless to say, Martha more than does justice to the original versions, she adds a touch or two of her own which breathes new life into those great tracks. All 13 tracks are great examples of funk classics.
Sarge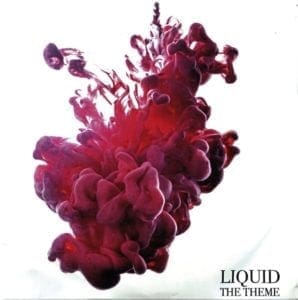 The Theme Liquid (The Theme)
South London based The Theme have been plying their trade since 2011. It's been something of a fluid line up over those six years, centred around ever present scooterist, songwriter and guitarist Paul Bassom. Their debut album, Time For Change, was followed by a brace of Eps, namely Hits The Sky and In A Daze. The introduction of new singer Chris Daley was marked by a single, Changes, in 2016. The Theme have gigged extensively both in their own right as well as plum support slots, including Ocean Colour Scene and Steve Cradock, among others. Their second album, Liquid, consists of eight brand new tracks that collectively showcase the various styles and sub-genres that both Paul, and The Theme draw from. There's classic British guitar pop, with a hint of post-Britpop, on Days Turn Into Nights, You Don't Talk To Me and the aptly titled When The Lights Go Out, with its dark aura. Emotive balladesque numbers such as the slow-burning Never Be Alone and Plastic Chairs come with gently cascading guitar chords, while First Time I Saw You tips its hat in deference to early Faces, Ska and reggae elements arise on Euphoria, reminiscent of UB40 and Steel Pulse. Last, but not least in the running order is the title track, Liquid which has a groove riding undercurrent plus a sing-along chorus. Liquid sees The Theme continue on their upward and onward trajectory, with style, panache and well delivered original material.
Sarge
Dave Dry My Generation (Suave Collective)
My Generation is an autobiographical retrospective view of what it was like as a teenage Mod during the early to mid-60s. Delivered with a large slice of humour, the various exploits involving clothes, clubbing, going to see live bands, as well as inevitable encounters with females of the species, will strike a chord with anyone going through the teenage rites of passage from any era. Unlike many fictional or semi-factual books set in a similar time period, Dave Dry relays many tales involving riding and repairing (of sorts), a variety of scooters. We learn about his first attempt to ride a second-hand GS150 in front of a large audience, discovering several chinks in the design and operation of the early GS Vespa. He escapes what could have been a near-death experience, seizing up at 60mph, his GS scooter sliding upright sideways on along a busy Western Avenue.
His quest is to own and ride a red, black and chrome Lambretta TV200, rechristened in the UK as the GT, which he does for some 18 months. His sidekick Rich initially rode a GS160, which was downsized for a Series 2 Lammy LI150. His GT was bought on HP from Speedway of Acton, interwoven throughout are visits to Arthur Francis in Watford, out in the sticks for London boys of the time, even though in reality it was a mere 40-mile round trip.
Don Noyes is another notable 60s dealer visited during Dave's tales. He relays his one experience of acting as scooter deliverer for a younger acquaintance, collecting an SS180 Vespa from South London. Towards the end of his book Dave half reluctantly parts company with his beloved GT to fund his next machine, a Grimstead Imperial SX200 from Eddie Grimstead. This is an excellent read that captures the atmosphere an excitement of the original Mod era, with fashion and fun in equal measures, with the significance of scooters to the author and his peer group running throughout.
Sarge

Enjoy more Scootering reading in the monthly magazine. Click here to subscribe.