The name 'tuk-tuk' comes from the sound the original two-strokes made… obvious really.
What's a tuk-tuk? It's a trike used for taxis and shifting stuff all over Asia… there are millions of them. It's now a 198cc four-stroke unit and it'll do about 42mph. It does between 65 and 75mpg depending on how many people and how many hills it has to contend with. It carries three in the back and weighs about 320kg. It's under the tax band of 'trikes under 450cc' which, (at the time of going to press) is £88 a year. Insurance can start from £200, but like any insurance, it varies wildly depending on your age, experience, prior stuff… you know the score. You need a full bike licence to drive one, but if you passed your car licence before January 2013, you can apparently drive them under a B1. There's an electric version, it does 35mph and charges in five or six hours. It would be great for inner London with all the rules, bans, fines and restrictions. There's an LPG option, it's got a 14-litre tank along with a two-litre petrol as a back-up. The standard is an eight-litre petrol tank. Tuk-tuks are classed as a motorbike for parking, so pay and display isn't usually necessary – park anywhere you can park a motorbike and traffic wardens usually haven't a Scooby what category they fall into. Some couples have ditched the second car in favour of a tuk-tuk for cost and convenience.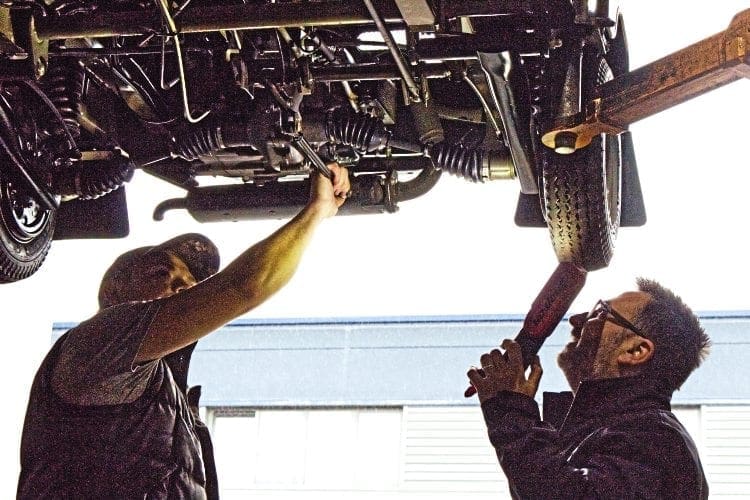 The importer is Rob Leggett – and along with Tracey, who was my driver on the St George's Day ride out, our interview was in the back of her rainbow-clad tuk-tuk (if you can hear the sound of chakra bells, sitars and tablas in your head, then that's wholly fitting). The saga started when Rob hit 40 and was on a 16-chap, 600-mile, seven-day charity cycle ride in India when he couldn't help but run into the odd tuk-tuk. Sometime later, Rob was at a charity dinner and won a tuk-tuk in the auction. Wherever he went, people stopped and asked questions about it. About five years ago, Rob and his wife Kay went for a trip to India. During the vacation Kay suggested they should get a container of tuk-tuks and sell them. So that's what they did. Rob did his research, spoke to different suppliers and bought his first container of eight. This first batch was warehoused and they'd collect as required, and then assemble as needed. Finally, colleague Tom prepares the vehicles for UK spec.
The first eight were near enough all pre-sold. Gradually the importing grew from eight to 14 to 16 at a time. Of course there were teething troubles. It took nine months dealing with VOSA to ensure they were up to UK spec. Each one needed a MSVA (Motorcycle Single Vehicle Approval). It's not so complicated, but there are strict rules and regs. Brakes are the main one. On direct import they come with steel brake pipes with no real flexi-joints to the rear, so these are taken out and replaced throughout. Tyres are the other big item — those supplied don't have an EU approval rating on them, rendering them illegal. The lights, seats, seatbelts all need upgrading too.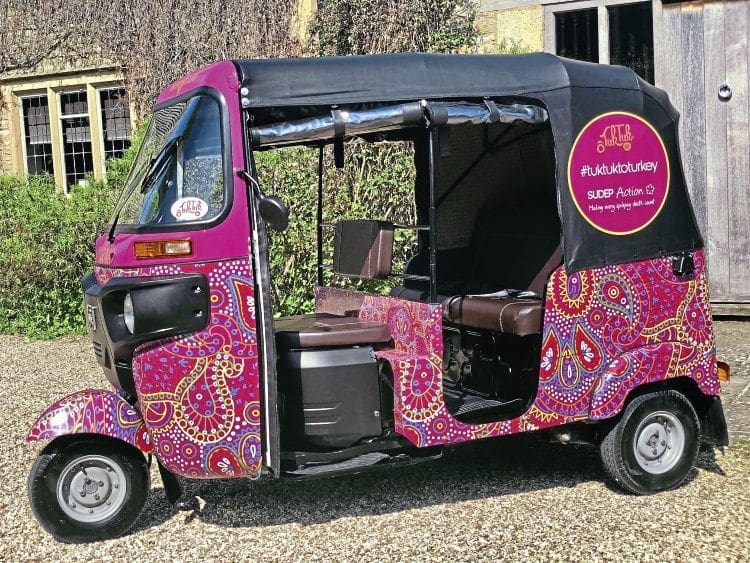 Three years ago Rob moved the tuk-tuk empire into its own unit. Currently they're distributing two or three a month, and it's steadily growing. Rob said that the vehicles have improved dramatically over the short time he's been bringing them over — with each container load, he notices added improvements.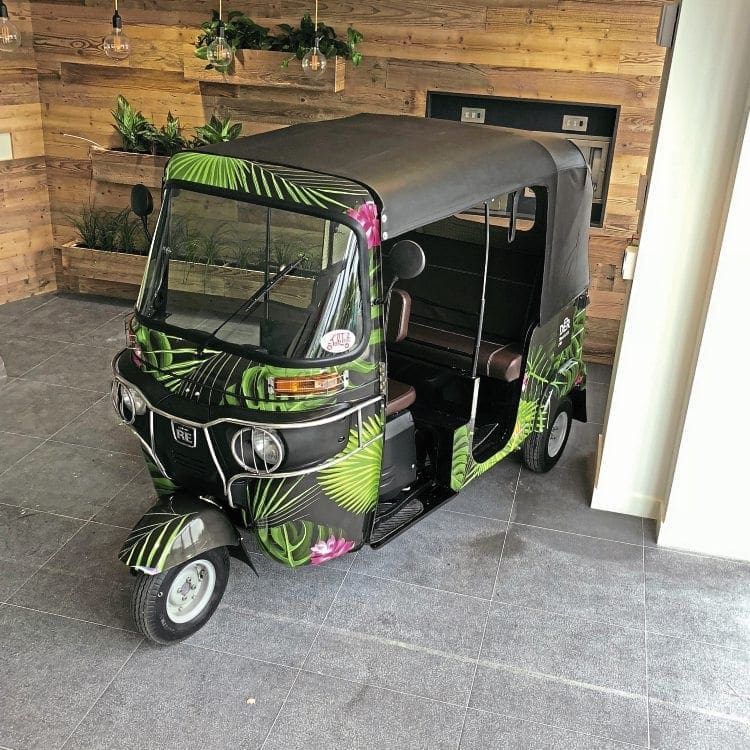 As an almost throwaway point, Rob mentioned that tuk-tuks are designed to drift. What? Yep! It's a 'feature' of the design to avoid toppling over. A drifting Indian trike… now there's a thought to instil a few nightmares and no mistake. In Sri Lanka they are called 'tri-shaws' and they do tricks, stunts and all kinds of craziness in them.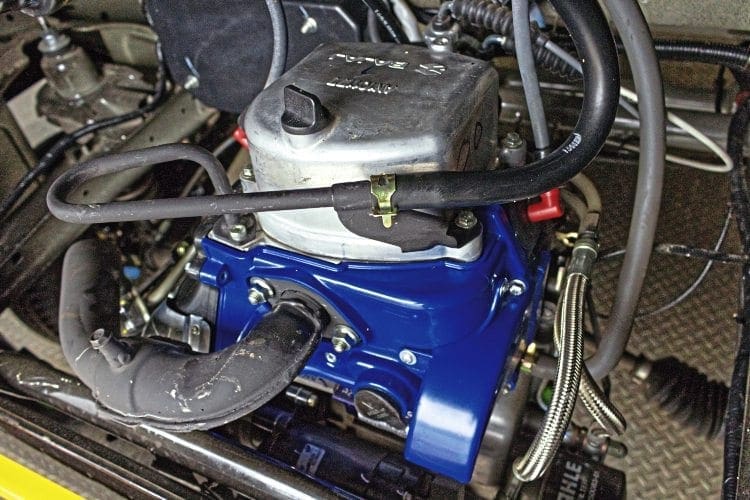 Bajaj makes Rob's tuk-tuks — it's the world's biggest manufacturer and exporter of three-wheelers, doing some 60,000 a month! Bajaj is seen as the Rolls-Royce of the tuk-tuk. Rob understands any scepticism, but all of his imports are prepared in the UK and come with warranty and back-up.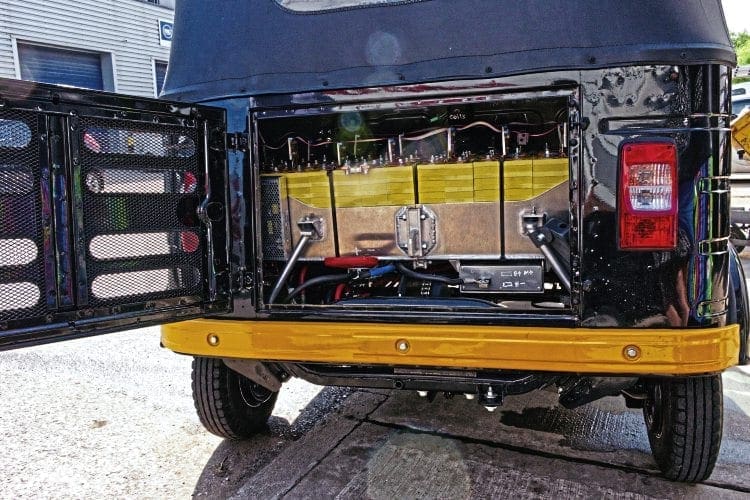 Tuk-tuks are built to run on the highways, mountains and rutted roads of India alike, so they must be easy to maintain and fix. In the UK, the most frequent problem is an air-lock in the fuel line because someone hasn't used it for ages. Tracey's is a testament to tuk-tuk abuse, left out exposed to all elements, it's never let her down. Her only complaint was during one of her 'big shops' a pack of four Pot Noodles launched itself from the cab and was unredeemable.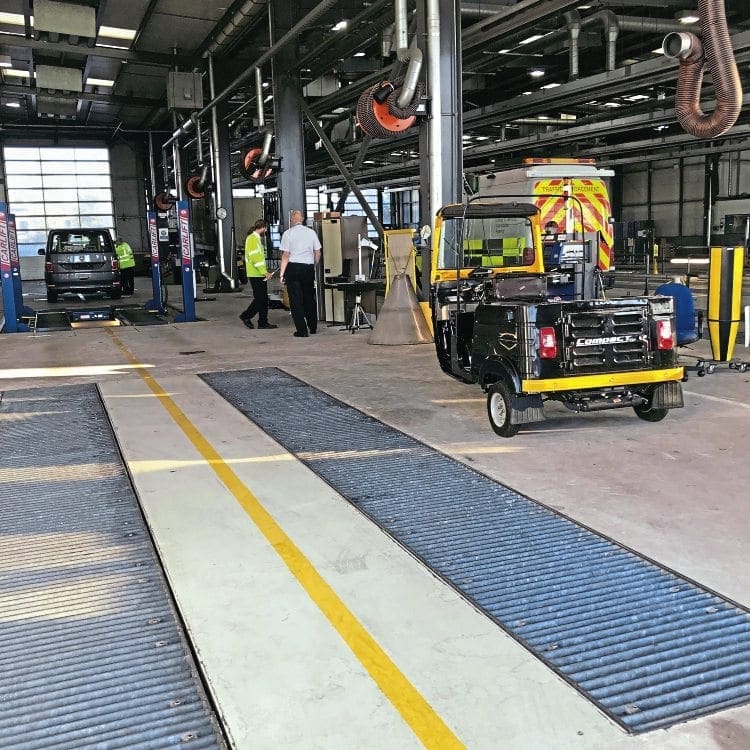 Rob believes that the tuk-tuk reputation suffers over here and that some people's judgment may be coloured by an experience on holiday; this has probably more to do with the roads and the drivers' adherence to highway 'rules'. Me? I look at the tuk-tuk and I think… hmm, what can we do with that? I would love to send one to the guys at Butcher Garage to have a play with in their Frankenstein lab. Tom reckons we could get a 600cc lump in no worry, there's plenty of space for it. I'd love to see a tuk-tuk drag race.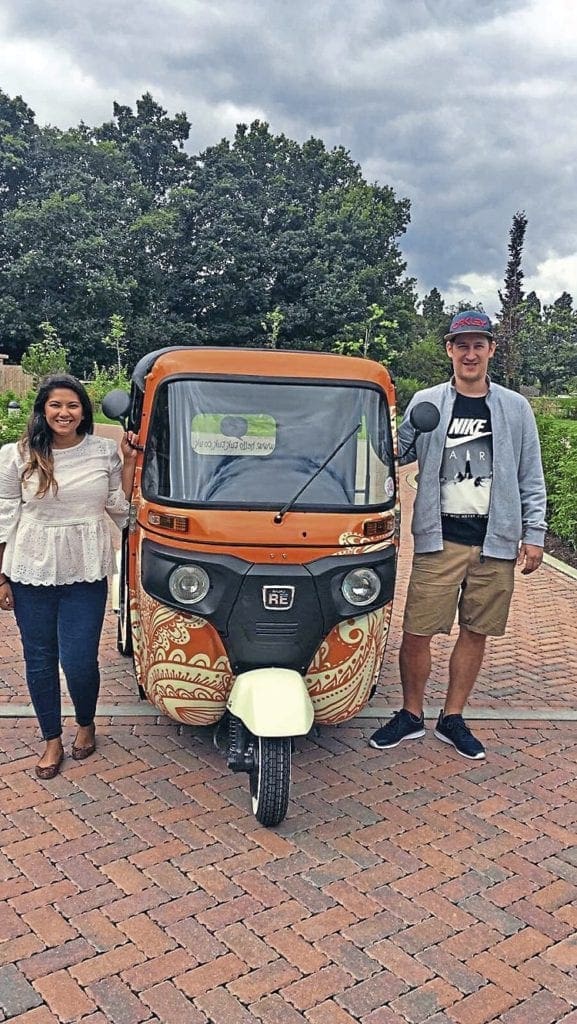 Companies buy them as marketing vehicles, for the stop and stare factor and the acres of space for graphics. Tracey's used hers as a 'prom' vehicle for students. Nudging among all the stretch Limos and Hummers, it was the humble tuk-tuk that stole the limelight. One particular customer wanted his tuk-tuk the same colour as his F1 McLaren! Apparently, the looks and stares he gets in the McLaren are the polar opposite from those when he's in the tuk-tuk. It's just FUN and people want to talk to him. Councils are even waking up to the possibilities. Chester and Aberdeen councils have already approved them for use as taxis.
The future for Rob is 'to spread the dream and the tuk-tuk cheer' — a percentage of everything he earns is donated to charity, so the more he makes the more he gives. I think we'll definitely see more of them about, they are brilliant little vehicles. Rob can be reached at www.tuktukuk.com or email Robert@ tuktukuk.com — he'll be happy to talk tuk-tuks all day long.
Words: Rik
Photographs: Robert Leggett

Enjoy more Scootering reading in the monthly magazine. Click here to subscribe.