Popping to Pontedera? Stan presents his guide to visiting the Piaggio Museum and selects his favourites from the current exhibition.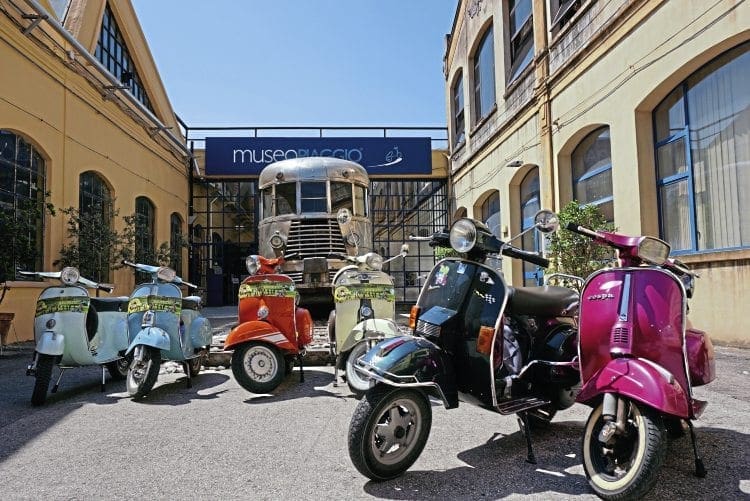 Whether it's part of a grand tour by scooter or simply an excursion on a family holiday the Piaggio Museum in on the 'must do' list for most scooterists. Located in Pontedera, just outside Pisa, the museum contains a dazzling array of machines and artefacts from Piaggio's history.
Recent improvements include a children's play area and there are several new exhibits since my last visit two years ago. Picking favourites is almost impossible but here's a couple of mine and some exhibits I'd not noticed before.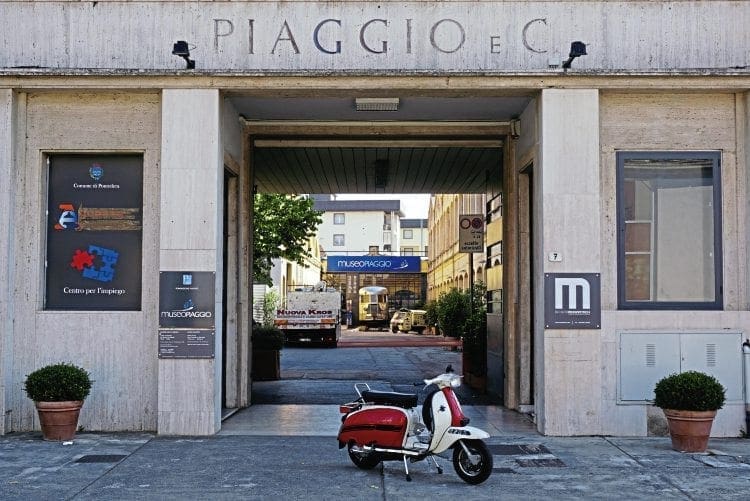 ELEPHANT IN THE ROOM
Dominating the museum is this giant Vespa built in 1977 to launch the P-Range in Paris. It's interesting not just because of its size but because it illustrates how late in the day Piaggio decided to fit a circular headlight.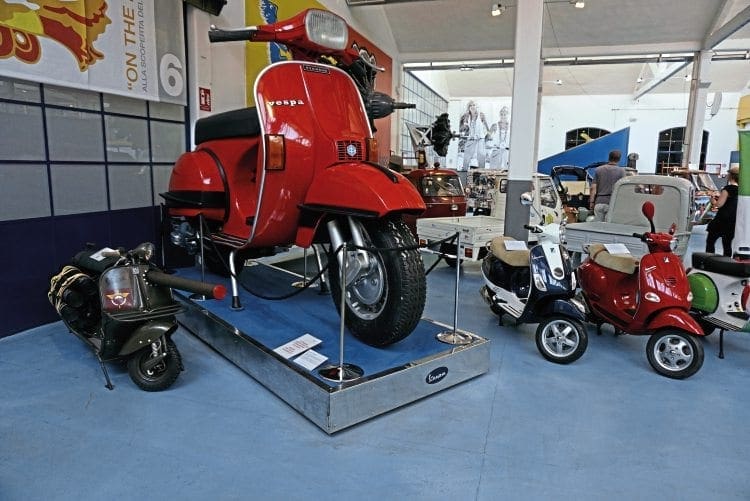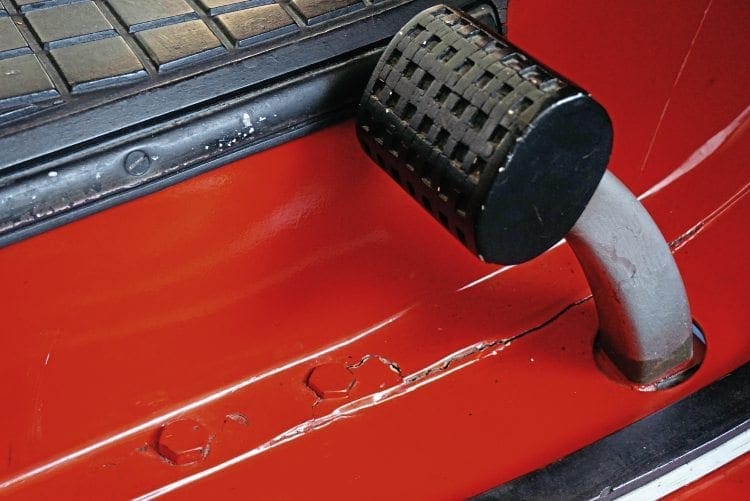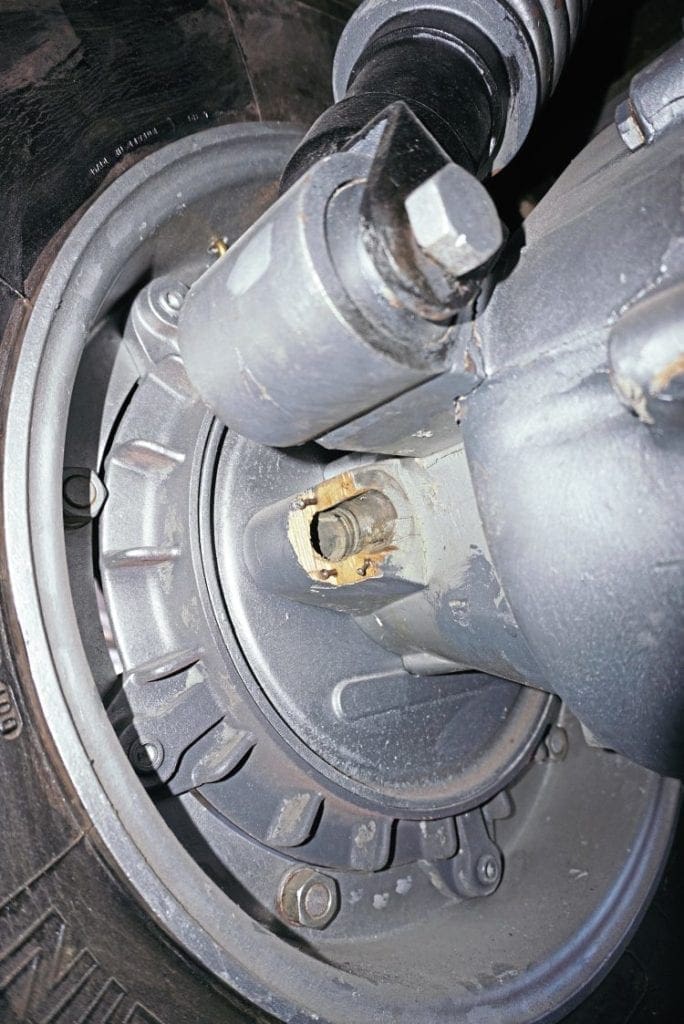 IN THE ARMY NOW

Most people are familiar with the recoilless rife equipped TAP, but that wasn't Vespa's only excursion into military life. In 1964 Piaggio created a 125cc VMA1 that was capable of being dismantled quickly, presumably for ease of transport. Sadly it never entered service.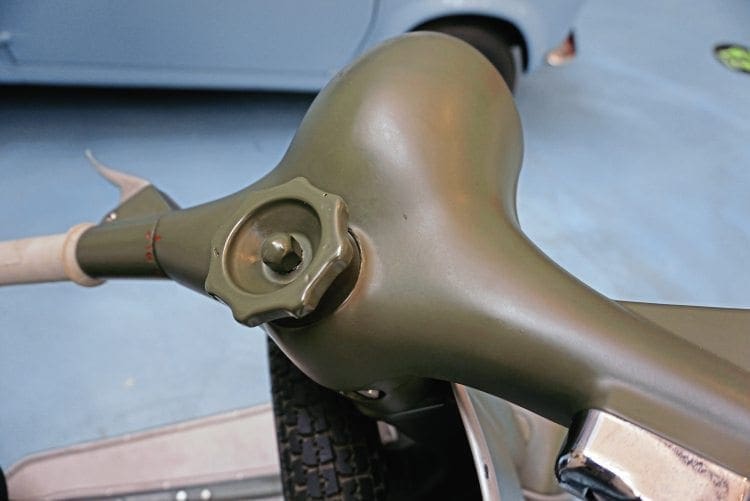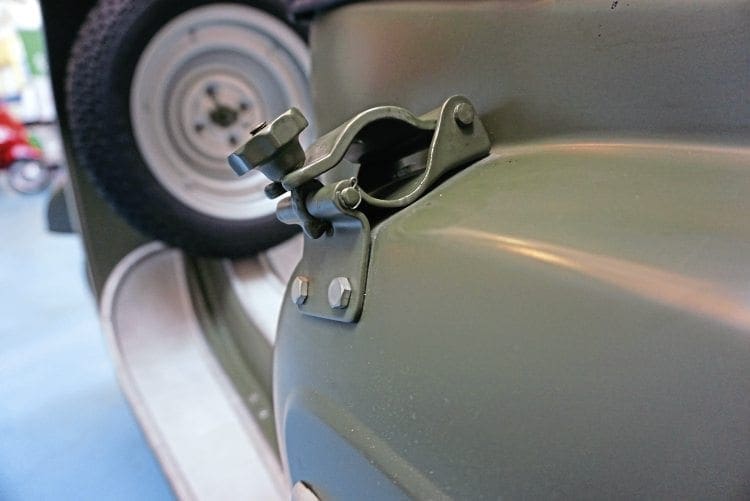 DESERT RACER

Forget the Six-Day racers, if I had the time, money and ability this is what I'd recreate. Back in 1985, Piaggio made a concerted effort to enter the Paris-Dakar rally. Although the project was ultimately abandoned, four specially adapted T5s were built, the machine on display being the only survivor.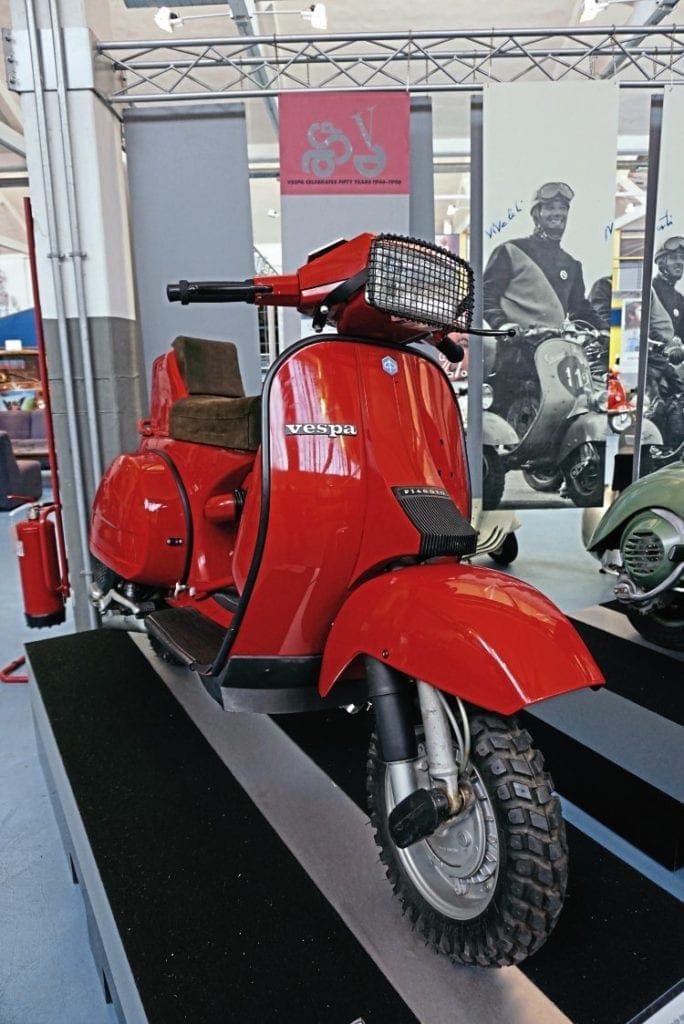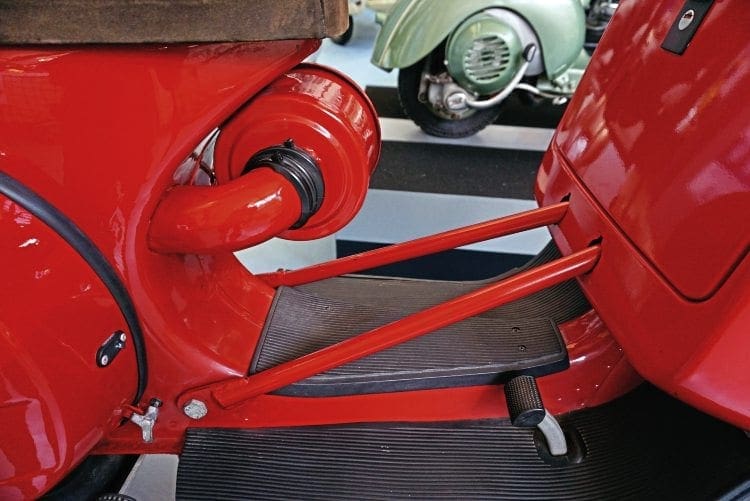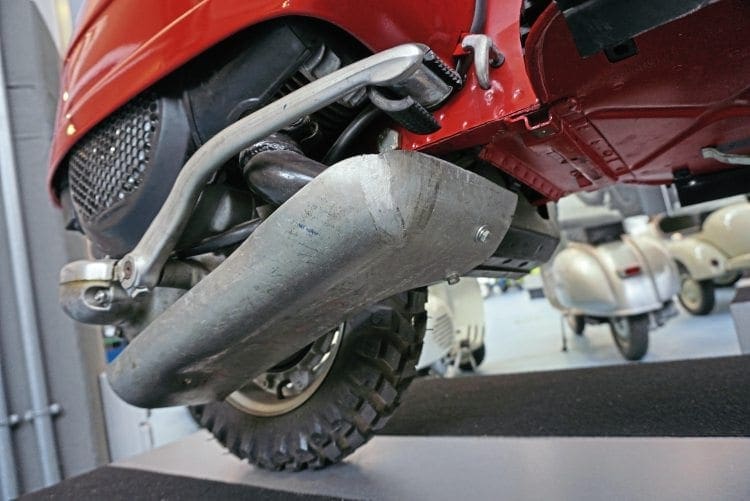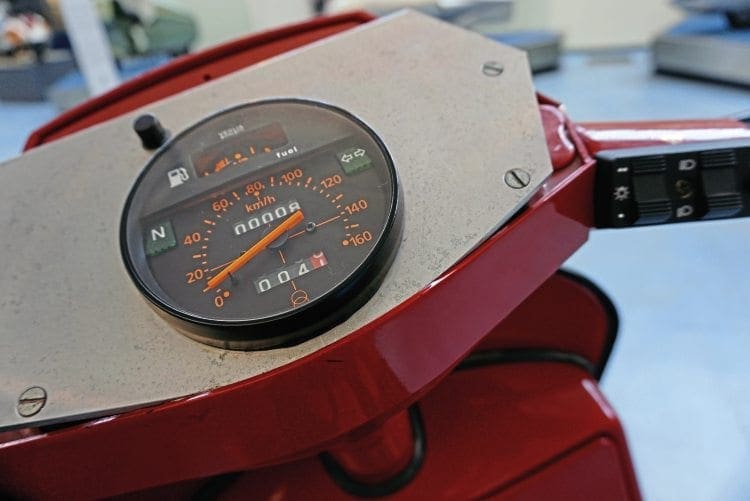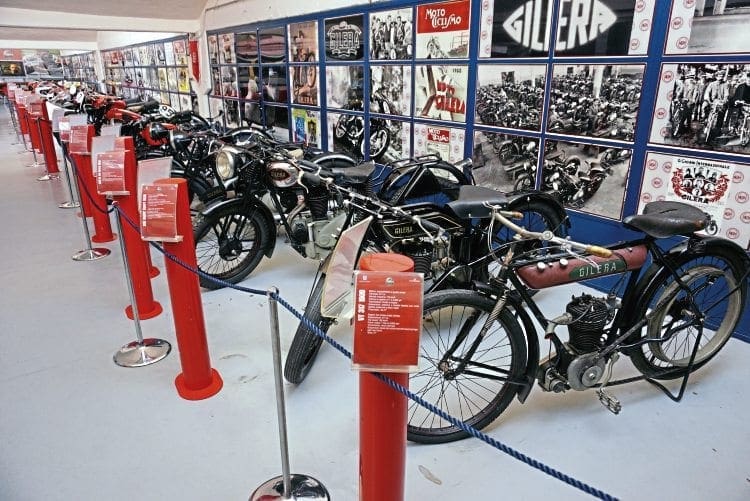 SPECIAL 50

The Vespa 50 gave generations of Italians their first taste of mobility. In 1991, Piaggio dusted off the old presses and created a limited edition of 3000 VSR 1 Ts.
LOCAL DEALER
Unsurprisingly there's a well-established Vespa dealer near to the factory. In addition to providing workshop facilities and a wide range of original spares Busdraghi Piaggio is also home to the limited edition Super Cau PX, an example of which is held at the museum.
Arguably Busdraghi produced teh 70th Anniversary machine Piaggio should have created, a tribute to the legendary 1950s racer Giuseppe Cau. The edition of 99 machines sold instantly and already have a cult following on the continent. Giuseppe takes his endorsement of these specials seriously. At the time of my visit he rang the shop to make sure warranty work on one of the machines was being carried out promptly!
BASICS
Contact info

Address: Viale Rinaldo, Piaggio, 7 – 56025 – Pontedera (PI)
Website: www.museopiaggio.it
email: [email protected]
Opening hours: Hours can vary with season so it's wise to check before planning a trip.
Tuesday-Friday: 10am to 6pm.
Saturday: 10am to 1pm and 2pm to 6pm.
Sunday: (the second and the fourth Sunday of the month) 10am to 6pm.
Monday: Closed.
Note that the bookshop closes at 1.30pm for an hour every day.
Getting there
Scooter: The museum welcomes visits by scooterists, singly or in groups. Simply skirt around the barrier and park on the museum's forecourt, remembering to keep doorways clear.
Car: There's no car park at the museum but there's plenty of on-street parking in the area. Some of theis is restricted to one hour so check before leaving your vehicle. The museum's close to a large hospital and there's a pay and display visitors' car park in its grounds that's within easy walking distance of the museum. Enter 'Via Roma' into your sat nav and follow the parking signs.
Train: There are regular trains from Pisa Station. The museum is around a five minute walk from Pontedera station.
Eating
There's no cafeteria on site but Via Roma is only a minute's walk from the museum. Here you'll find everything from high end bakeries to snack bars. Alternatively follow locals across the road from the museum to the Osteria Pasquale. Here it's possible to get a tasty sit down meal for less than €10.
Staying
Pisa has accommodation ranging from hostels to five-star hotels but Pontedera is more restricted in choice. A few doors down from the museum is the lovely Il Viale B&B but I stayed nearby at the Stanza Bellaria. Eccentric doesn't even begin to cover this friendly, but very basic, hostel type accommodation. The owner's keen to show off his Ciao moped collection and there's secured parking for two wheelers.
Words & photographs: Stan


Enjoy more Scootering reading in the monthly magazine. Click here to subscribe.