It's almost a decade since Mauro Pascoli opened his incredible Vespa museum. Stan paid him a visit to see what's new.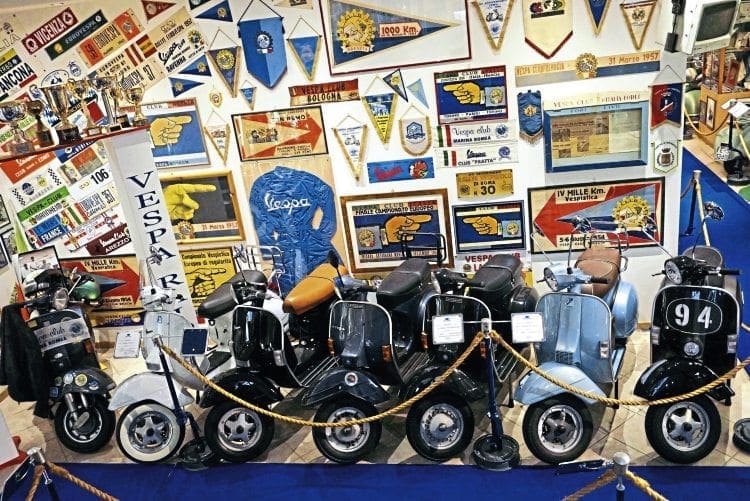 There's no doubt that Mauro Pascoli is an incredible man. At 15, an age when most of us were struggling with teenage angst, he persuaded his father to act as a guarantor so he could open a bona fide Piaggio dealership. In the lean years of scootering he scooped up new old stock spares from dealerships across Italy and the quality of his remade parts is the stuff of legend. However his crowning achievement is the collection of Vespas he's amassed over a lifetime. It's not often I'm lost for words but the volume, variety and scarcity of his exhibits is overwhelming.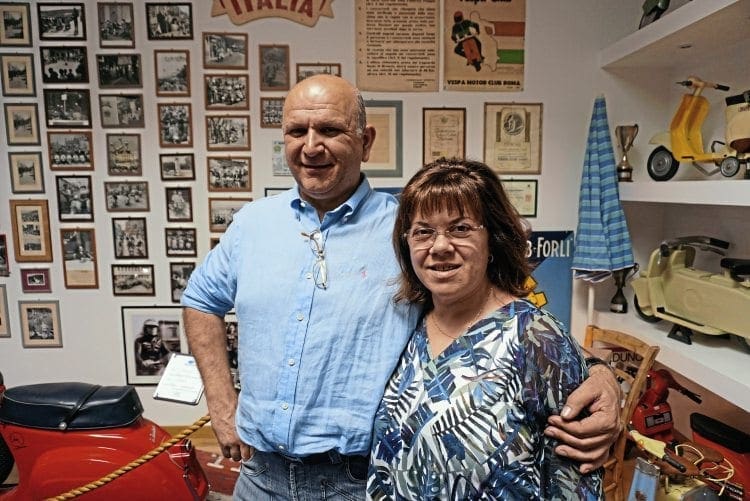 The Mauro Pascoli Collection is a privately owned museum situated on the outskirts of Ravenna, around 80 miles south of Venice. Other than its scale, what separates this collection from others is the imagination used to display the exhibits. Many scooters are posed with mannequins dressed in period attire while others are surrounded by contemporary objects. Nothing is out of bounds; toys, costumes, trophies and of course scooters are all included. The result is a collection that places the Vespa into a broader context of social history. I'd defy anyone not to find something of interest somewhere on the two floors of exhibits.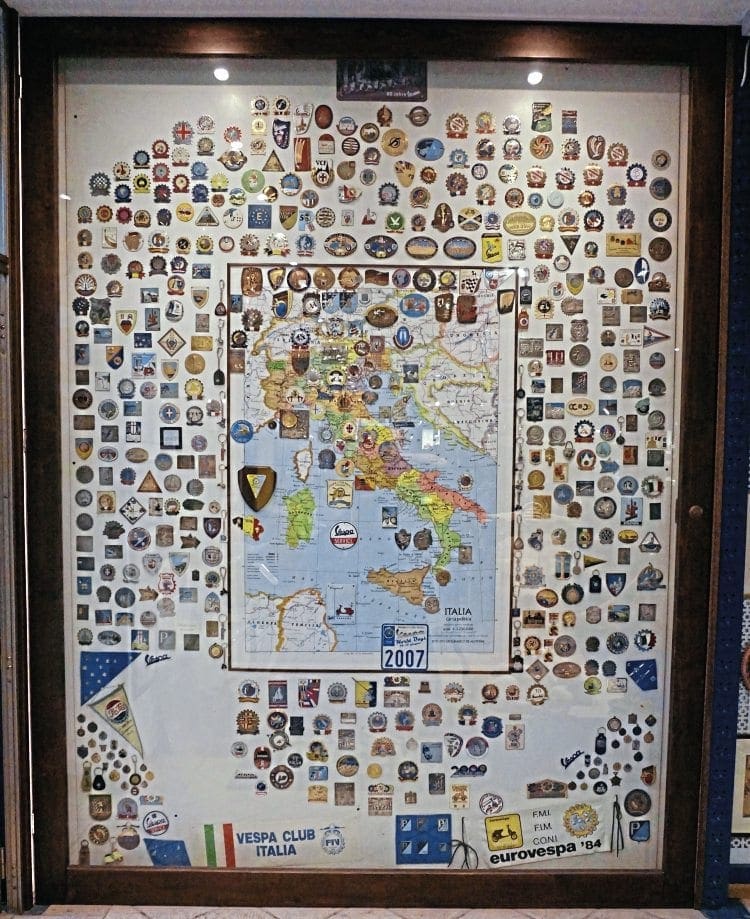 Mauro is actively encouraged in this venture by his wife Loretta. The couple are inseparable, so it comes as no surprise that she's also a competent rider. Walking around the exhibits the couple share stories about a scooter's history or an event they used it to compete on.
When asked how many scooters he owns Mauro shrugs, he lost count years ago, but what about his favourite?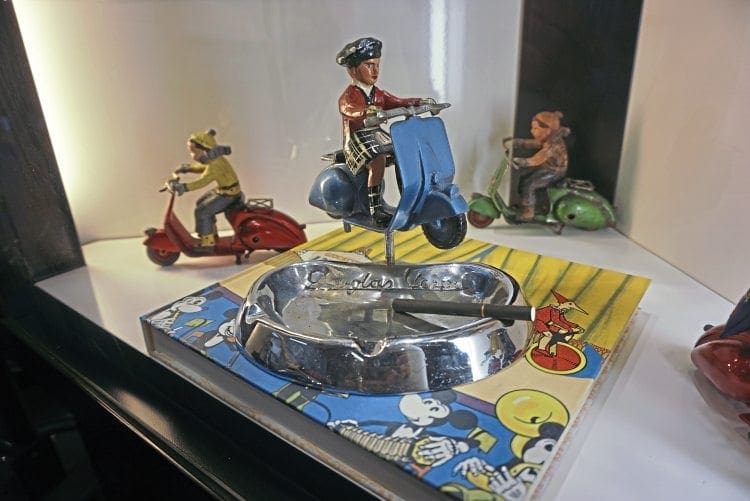 "That's a good question" he replied. "To have a favourite is normal", then, sweeping his hand around the collection, he laughs out loud and asks me: "Does this look normal to you?"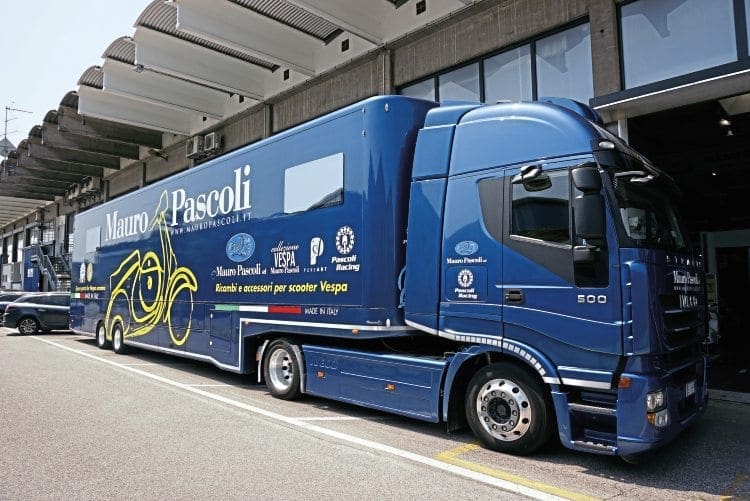 It may not be normal but it is truly exceptional.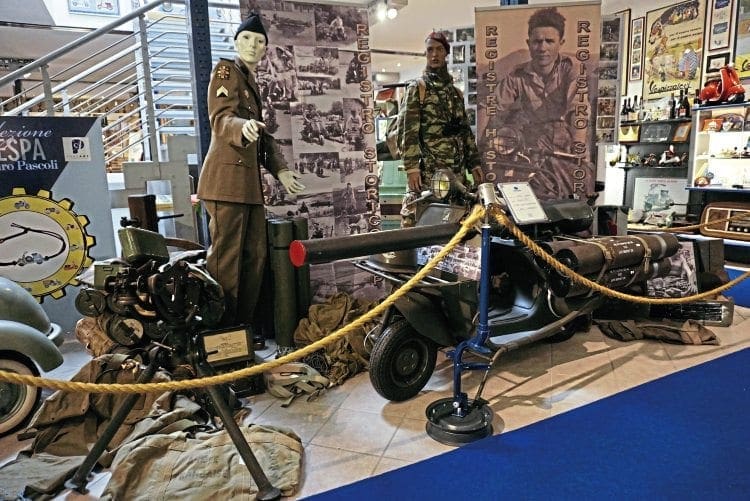 GERMANIC GOLD
This 1953 (Vm1) 125 Hoffman Koningin is one of the rarest machines on display. A special edition produced by the factory, it features a unique production mix of 'high' and 'low' lights.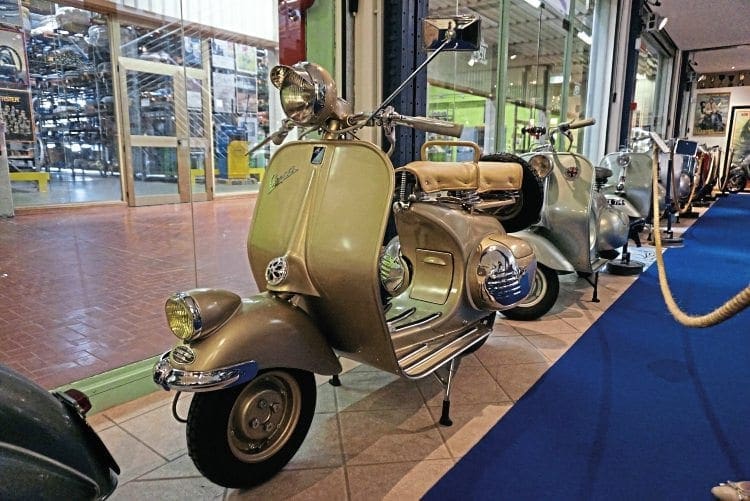 TERRA DI MOTORI
The Pascoli collection is one in a series of museums linked by the Emilio Romagna Tourist Board to form the 'Terra di Motori' trail. Running in an almost straight line between Reggio Emilia and Rimini, the collections celebrate the region's rich automotive history. Exhibits range from the earliest motorcycles to the very cream of Italian supercars. Combining the museums with beautiful scenery and excellent food, the 120 mile trail is a perfect excuse for a visit to this region of Italy.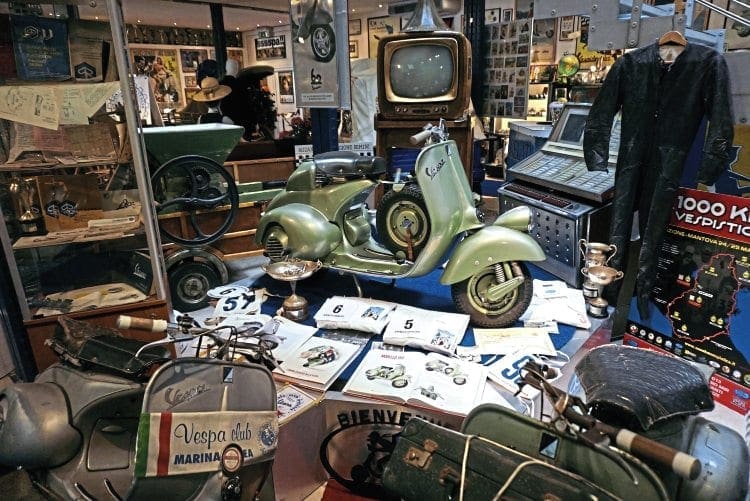 www.emiliaromagnaturismo.com/en/ motor-valley/museums-collections.htmI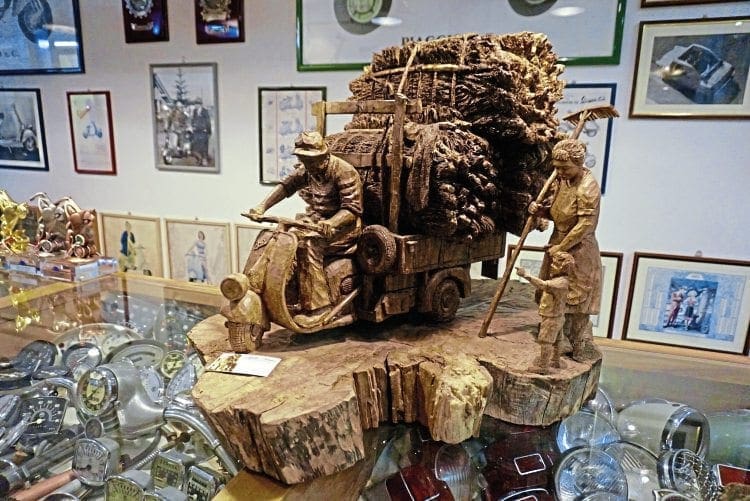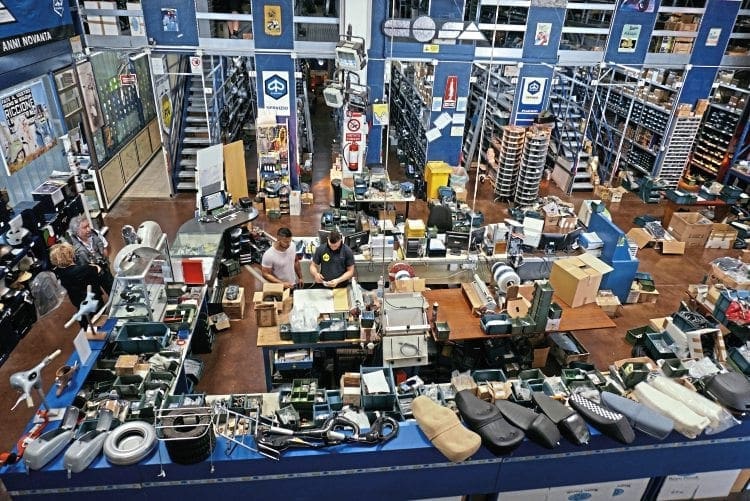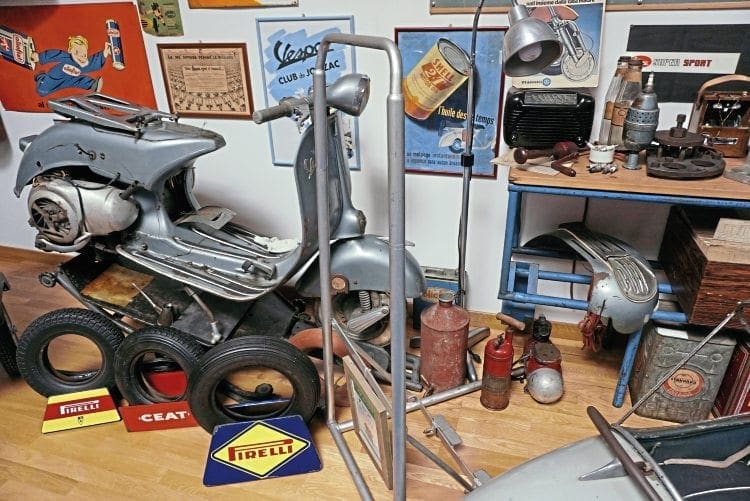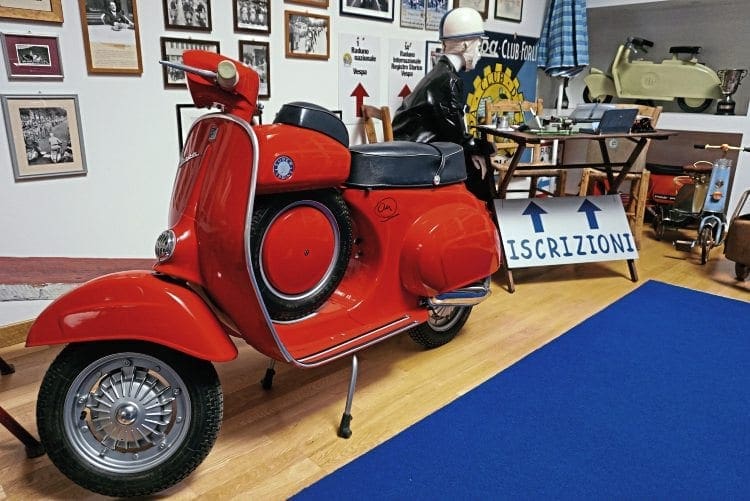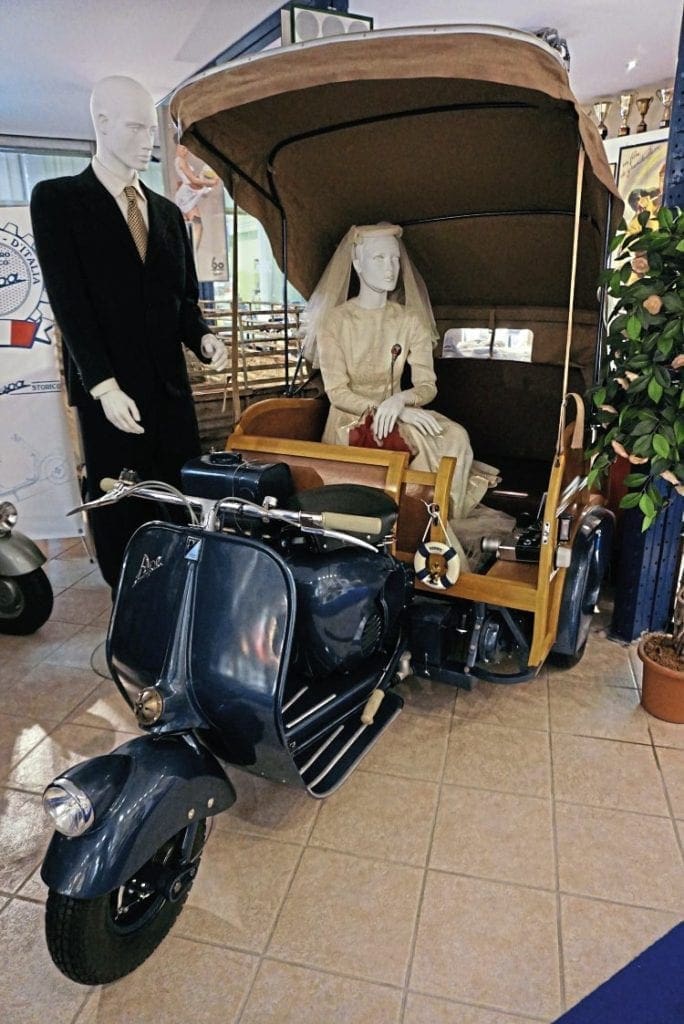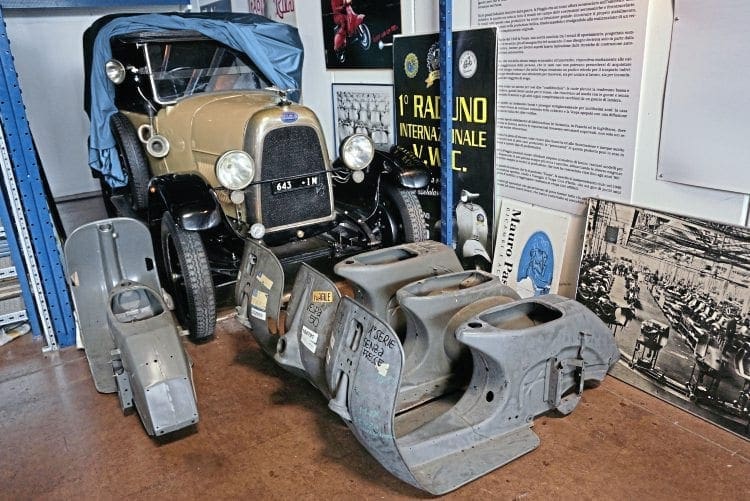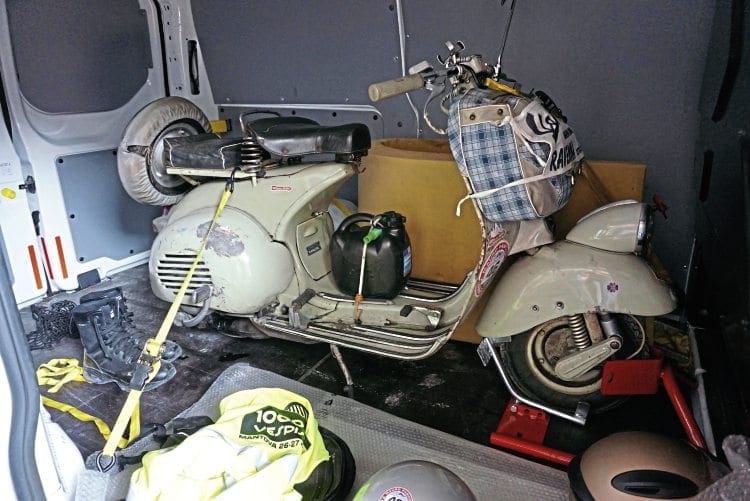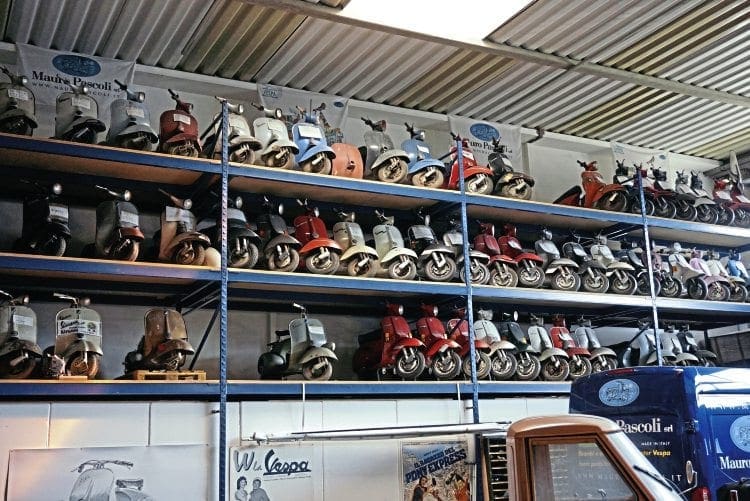 Words & Photographs: Stan

Enjoy more Scootering reading in the monthly magazine. Click here to subscribe.