"And it's time that we make a stand, 'Cos this generation  understands, We can't survive this way, And it's up to us to say.  Move on." The Spitfires, Move On (2017)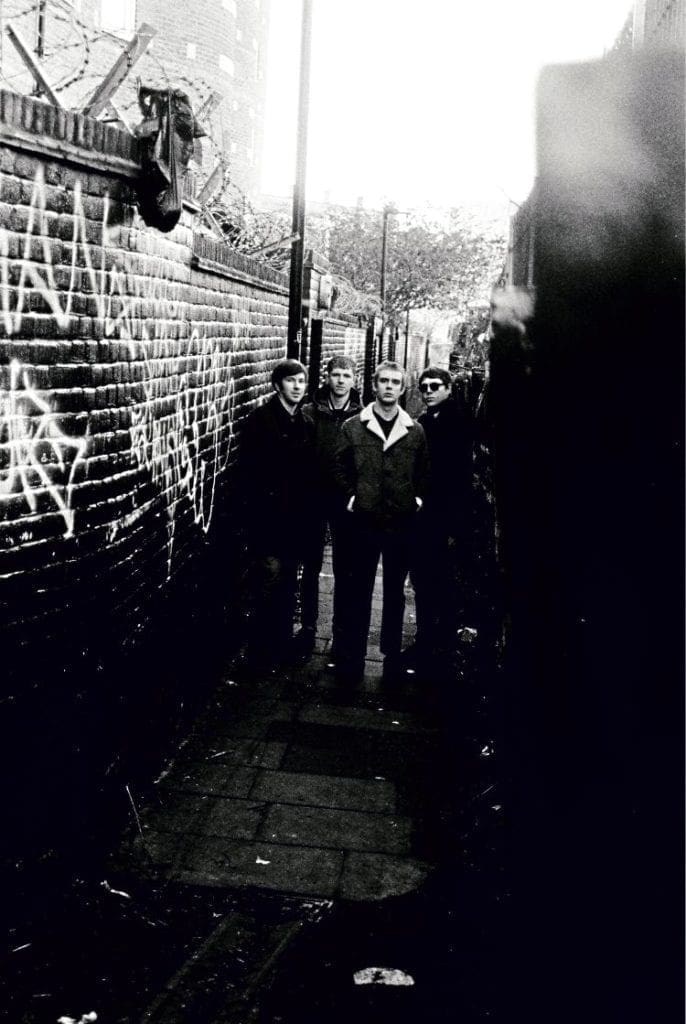 Imagine it's not just me who thinks today's music scene is pretty dire? A cursory glance at the nation's pop charts reveals no one displaying any of the passion and energy that enlivened bands at the tail end of the 20th century. With the new kids on the block seemingly deluded by the turgid mediocrity delivered by the likes of The X-Factor, Voice, Britain's Got Talent etc. it's like punk never happened.
But fear not, there is a revolution coming – and some of you may have had advance warning. Heading up this musical tsunami is a young man by the name of Billy Sullivan. If you haven't heard about him and his band The Spitfires as yet – believe me, you soon will.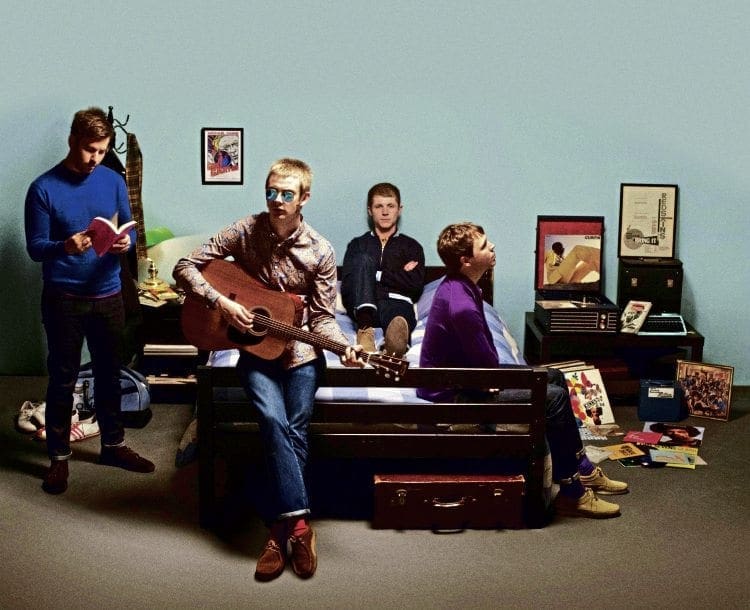 Let me tell you a bit about Billy. He hails from London suburbia (Watford to be precise); he's 22 and is bursting with so much energy and talent it's barely contained by his slender frame. Billy's band, The Spitfires are bucking the trend when it comes to achieving success, and within a few short years they've defied every flaky convention of the music industry. Eschewing the predictable route of publicists, PR and payola, the group have cut their teeth the traditional way,  building a following by working furiously hard and gigging relentlessly around the UK. The graft has paid off royally, and with a legion of devoted fans and admirers in their slipstream, they're on the cusp of great things.
In an environment dominated by conveyor-belt pop, The Spitfires' success is no mean feat. While the band's first few releases ignited the upper reaches of the indie charts, it was their debut album Response in 2015 that prompted considerable interest. Barely stopping for breath, the band's second collection, A Thousand Times, proved a big step up.
It garnered a raft of ecstatic reviews with even the tabloid media taking notice of the band. With guest spots supporting the likes of The Specials and Paul Weller, it looks like 2017 is going to be the year that The Spitfires take centre stage.
Not surprisingly, the band's no-nonsense approach has found immense favour with audiences up and down the country, many identifying with the uncompromising attitude that's on display.
"From a young age I knew I didn't want to carry on at school or get an office job and bore myself shitless," says Billy Sullivan to Scootering. "It just didn't appeal to me whatsoever. I always thought there was something more out there. This thing of settling for average, not just in music, it crosses over into everything. I pick that up a lot and I write about it, 'cos I have always been one of these people who've always been striving for something else."
Sharp, efficient and to the point, Sullivan's lyrics tell of a Britain awash with complacency, crippled by austerity and overwhelmed by social media — a message few are articulating with any great clarity.
"With social media, people are scared to express themselves," says Billy. "You get jumped on straight away. Bands can be ruined in a matter of minutes just for saying something that someone disagrees with, and it gets thrown around the internet and people make a mockery of them. It's not like the days of Oasis where they could say something and that was it. Now everything sticks to you, so if you say something you've got to fucking mean it, stick to it and back it up or it will haunt you."
Musically, the group embody a broad base of influences that far exceeds anything that their presence might imply. While there are some echoes of The Jam, The Clash and Two Tone, the four-piece have carved out a sound that's very much their own.
Equally, while there's a nod to Mod about the band's look, the dial is very much set to the present moment. Indeed, the band have no interest whatsoever in going down the revivalist route, it's about what's going on now that concerns them.
"We're not a Mod band," snaps Billy at any suggestion of being pigeonholed. "We never wanted to be a Mod band. We're not going to live out someone's youthful fantasies by wearing boating blazers or doing jumps across the stage. I don't want to be The Jam. I never wanted to be The Jam at the end of the day. I want to be known for doing my own thing."
Cool, alert and effortlessly sharp, Sullivan's slightly understated dress sense is no obstacle to his fertile mind. Bristling with thoughts, opinions and ideas, his forthright directness sets him apart from any of the digital upstarts of today. With bassist Sam Long, drummer Matt Johnson and Chris Chanell on keyboards as integral to the band's sound and look as their front-man, the fight back from apathy appears well under way.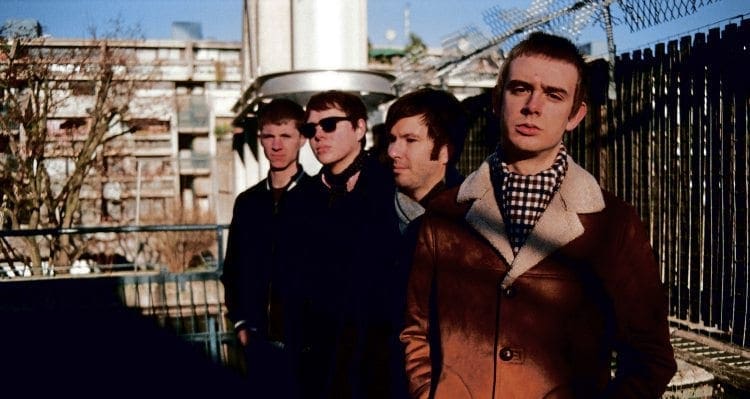 Live, the band has enough drive and power to tear the roof off any venue that can hold them. With sell-out gigs across the UK tucked under their belts, the group's reputation is going from strength to strength. It's timely, with many refusing to accept what they're being spoon-fed from an industry focused solely on churning out pop pap.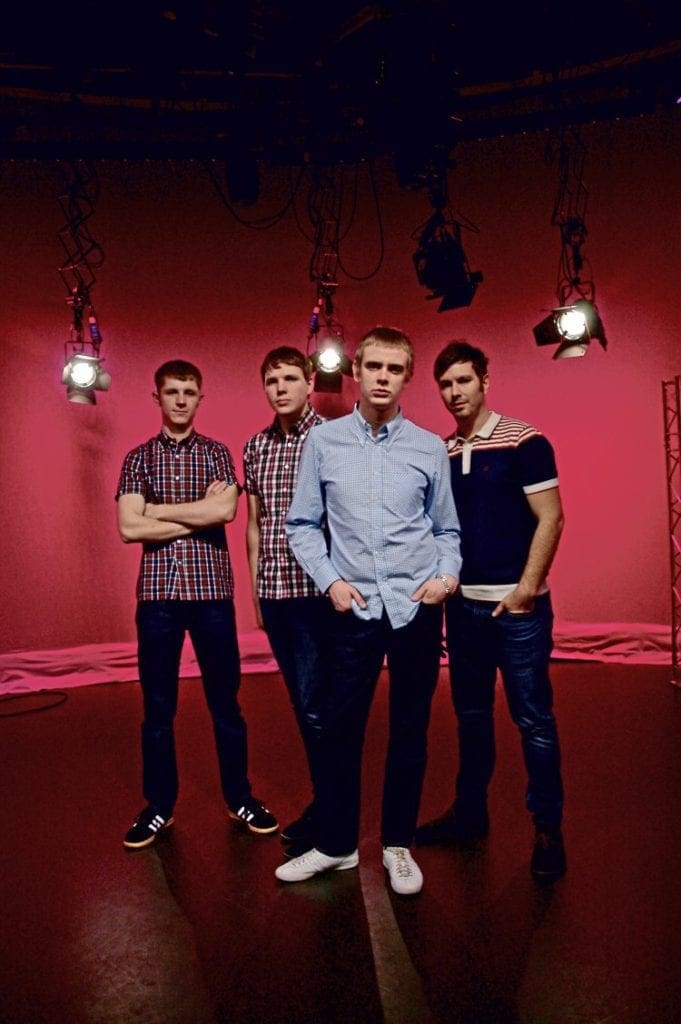 "It's fucking awful out there," says Billy on today's barren music scene. "There's not one current band that I think says anything about me or my mates or anything that I can identify with. It's just like before punk, we're all just waiting for something to explode."
With the band's current single Move On acting as a powerful clarion call to the voices of a forgotten generation, it won't be long before the world starts to take serious notice of The Spitfires.
I'm sure it won't be just me who'll welcome that.
© Simon Wells 2017

Enjoy more Scootering reading in the monthly magazine. Click here to subscribe.