Arriving on the UK music scene in 2016, on the back of an EP, single and acclaimed debut album, Deep Six created more than a few ripples.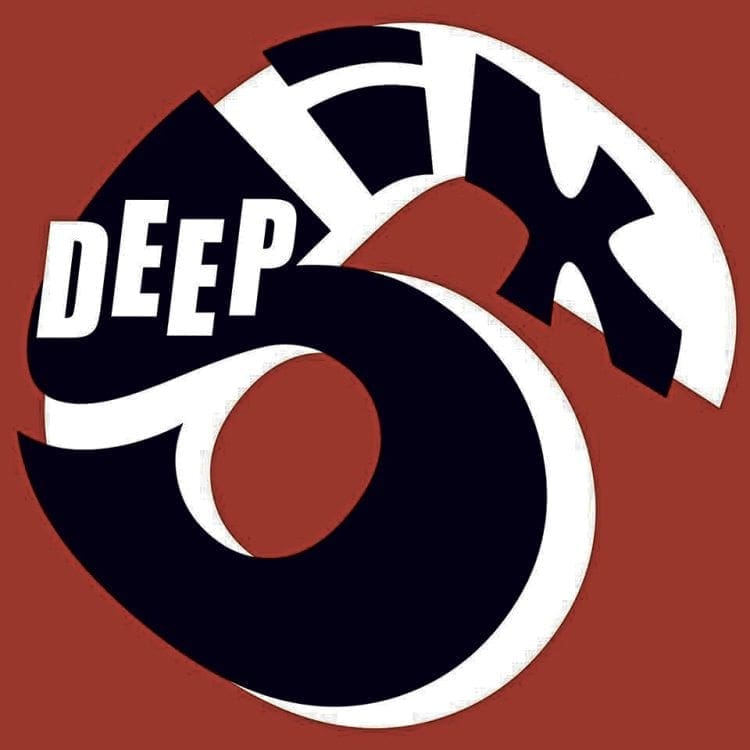 Such has been the impact of their short but meteoric career so far, it's been more akin to a tidal wave. Their achievements, including a number of high profile support slots, the first of which resulted in them signing to the specialist label Heavy Soul, are impressive to say the least. Even more so in a time when bands, who play their own instruments and write their own original material play second fiddle to the manufactured, pre-packaged, here today, gone tomorrow 'stars' of reality TV. The Deep Six were a new band last year, though within their ranks is a wealth of experience that stretches back to the second wave of the Mod revival in the early 80s. We caught up with rhythm guitarist, backing vocalist and co-songwriter Paul Hooper-Keeley for an in-depth look at The Deep Six.
Is it an accurate statement to describe The Deep Six as something of a Mod supergroup?
Indeed, absolutely. As The Deep Six have evolved, there's former members of Makin' Time, The Upper Fifth and The Threads in the line-up. And there's also Birmingham legend, and friend to the stars Tony Barbados, who at one time was in Spin Playground with Jon Brookes of The Charlatans (see boxout).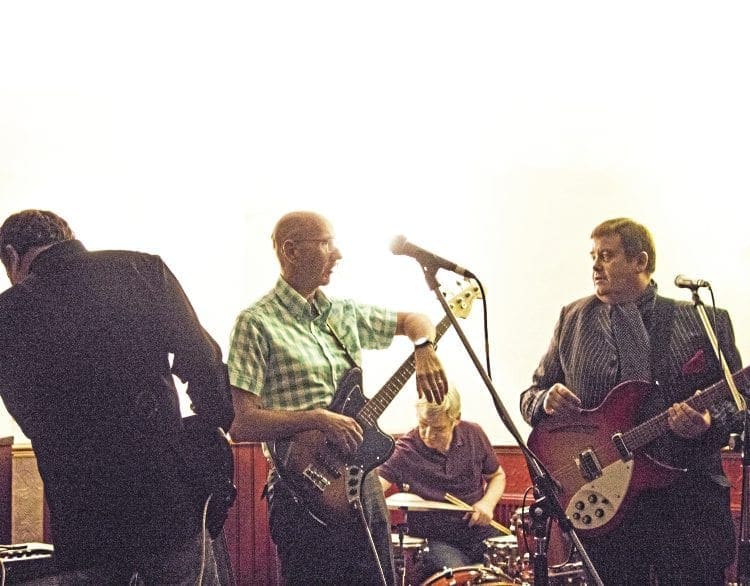 What's Behind The Name Deep Six?
Deep Six is a Marvel Comics character, Namor the Sub-Mariner. It's also a nautical term or expression with a definition that's linked to six fathoms. Also, Deep Six is a term sometimes used to describe burial at sea. Deep Six was used in a (Timothy Dalton) James Bond film, in reference to a villain having been sent to deep six.
When did The Deep Six form as a band, when did you join, and how has the line-up evolved?
Initially, The Deep Six were a three-piece, consisting of Mark 'Syd' McGounden (ex-Makin' Time and Upper Fifth) on lead guitar and vocals, Marty Street (ex-Upper Fifth) on bass and initially Neil Clitheroe (ex-Makin' Time). I heard they were looking for another guitarist, took my Rickenbacker along and joined The Deep Six. That was January 2016. We rehearsed for a while as a four-piece but Neil was in two other bands at the time, so couldn't really commit. The Deep Six would have come third place in his priorities. In came Birmingham style icon Tony Barbados on drums. Our first live show as The Deep Six was at 100 Club, Oxford Street, London in March last year. Niall Keohone replaced Marty on bass, his debut appearance was March Of The Mods in March 2017.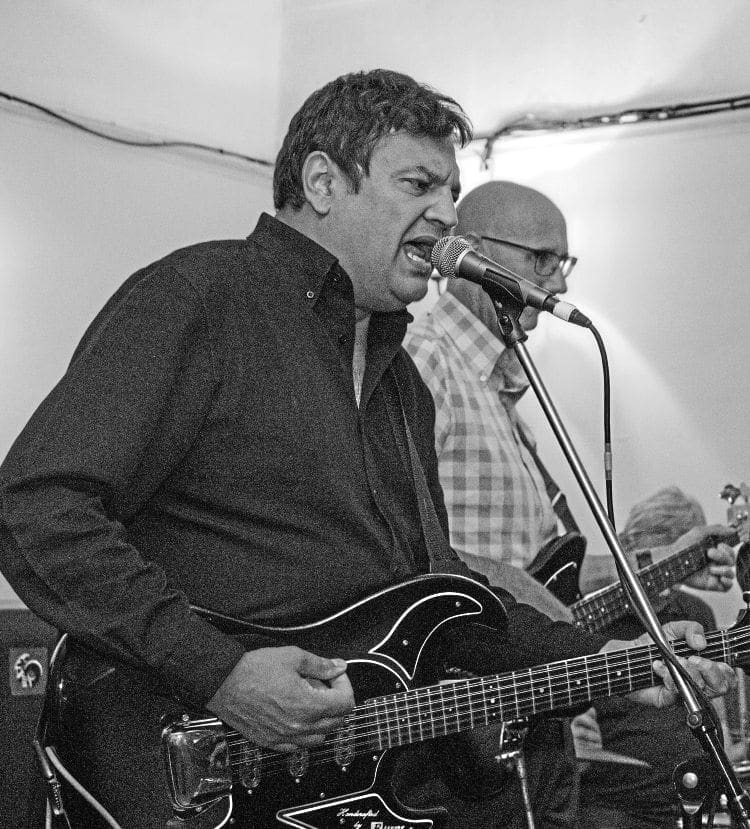 How many scooterists and scooter owners and riders are there In The Deep Six?
Currently, Tony Barbados is the only scooter owner in the band. He's got two immaculate vintage Lambrettas, and a vintage 60s Jaguar car.
What are your highlights so far for The Deep Six?
There's been quite a few in a relatively short time — for example our first gig, at 100 Club, London, on March 11, 2016. We were on the same bill as The Scene, Squire and Chords UK. Five days later we signed to Heavy Soul. We've supported From The Jam on a few shows, as well as Secret Affair and The Scene for Mods Mayday at 100 Club May last year. March Of The Mods in Stoke, Tamworth and Birmingham, March also this year. Morecambe Modfest On The Beach was a really good experience, alongside Secret Affair, The Lambrettas and MC Jenny Belle-Star, as was more recently Ribble Valley Mod Weekender. Something of a cameo appearance in Tony Beesley's book Mojo Talkin' was both a highlight and a surprise. Our debut album, Introducing, going for a second press run after the first run sold out in a couple of weeks. We're overwhelmed by the amount of support we've had, it really has been amazing. In November, we had a support slot with From The Jam on their 35th anniversary tour of the album The Gift at the 02 Institute in Birmingham. Of course, they were doing the hits as well as all the tracks on The Gift.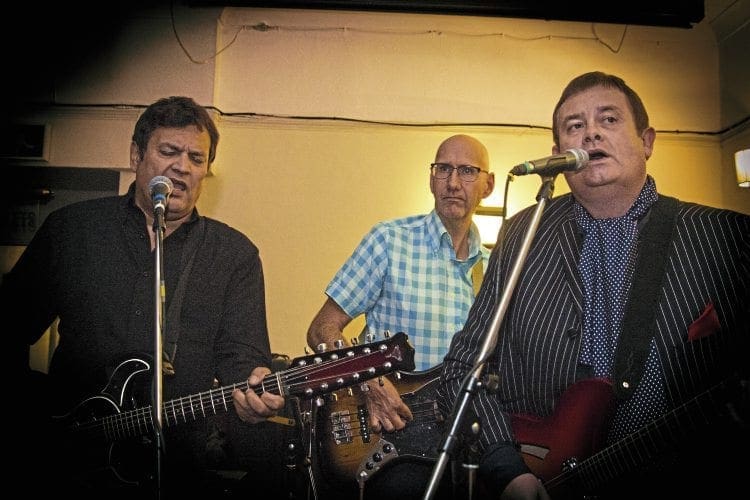 Following the success enjoyed by the band over the last year, what does the future hold next for The Deep Six?
We're supporting Len Price 3 early this year, and have been confirmed for Music Mania July 2018, which is moving to Brighton from Worthing. We are particularly looking forward to playing alongside Stone Foundation and The Sha La La's, among others, there. There's some studio time booked too to record some new material and early next year work starts towards getting our second album laid down. If anyone wants to keep up to date with what's happening with The Deep Six our Facebook page is the best way.
Interview: Sarge
Photographs: Rik Bardsley and Sarge
MOD MUSIC DNA OF THE DEEP SIX – A BRIEF OVERVIEW
Following the '79 Mod revival came the second wave of bands during the early 80's. Right at the vanguard of that second wave were West Midlands based four-piece Makin' Time. Blending elements of guitar fired power pop with a blue-eyed soul leaning, Makin' Time were right at the forefront of the UK 80s Mod scene. Their debut single Here Is My Number was released in 1985. Makin' Time took their name from a song by influential late 60s mod/pop art outfit Creation, whose name was utilised by Alan McGee for his innovative independent label Creation Records. They released three singles, three studio albums and one live album. Makin' Time consisted of Mark 'Syd' McGounden who went on to form Upper Fifth. Fay Hallam, queen of the 80s Mod scene. Fay has been involved in several solo projects such as Phaze, Fay Hallam Trinity, The Gift Horses as well as more recently an album where she collaborated with The Bongolian, and an involvement with Speakeasy. Plus solo albums for Blow Up! Corona (2015) and Well Suspect, House Of Now (2016). Bassist Martin Blunt went on to be a founder member of The Charlatans. Drummer Neil Clitheroe was for a short time with the Mod band The Moment, more recently he briefly joined forces with Mark McGounden for the first incarnation of The Deep Six.
The Upper Fifth were McGounden's first band after Makin' Time. They formed in 1997 gigged regularly, including playing alongside The Bluetones, in the 90s, and From The Jam during the noughties. They released a single and an album, the latter produced by Dodgy singer Nigel Clark. The band called it a day early in 2013.
The Threads formed in Lincolnshire in 1982 when Paul Hooper-Keeley and Tim Mitchell Smith, at the time both young Mods with a Small Faces obsession bought their first guitars. The two Boston College students were the core members of The Threads, who had a fluid membership until settling on the definitive line-up of Tony Wheeler (drums), Guy Brader (lead guitar), David Tetley Abrahams Edley (guitar) and Michael Myk Bull (keyboards). The Threads ended up caught between Russell Brennan's Britannia List and Mark Johnson's Phoenix List, both 80s mod societies, as to which set up to go with for their first release. Eventually, The Threads went with Mark Johnson's Unicorn records. Ed Ball, front man of Creation Records' Mod outfit The Times produced their tracks for the Phase III EP. The Threads also released material via Twist, a label run by Mark Le Gallez who fronted The Risk. After touring the UK seven times and Europe three times, The Threads split up in 1991. In 2001 they re-formed on the back of a 22-track album. The Threads played the prestigious Small Faces Convention in the early Noughties.
Sarge

Enjoy more Scootering reading in the monthly magazine. Click here to subscribe.