Following on from last month, when Stan introduced the first part of his 10,000 mile test, this month he continues with the rest of the kit. As mentioned, when working for a magazine it's easy to get sucked into testing the most expensive kit on the market, but real life isn't like that. Last year Stan took mostly mid-range products from a variety of sources and pitched them against everything from searing heat in Italy to torrential rain in Germany. Here's how he got on…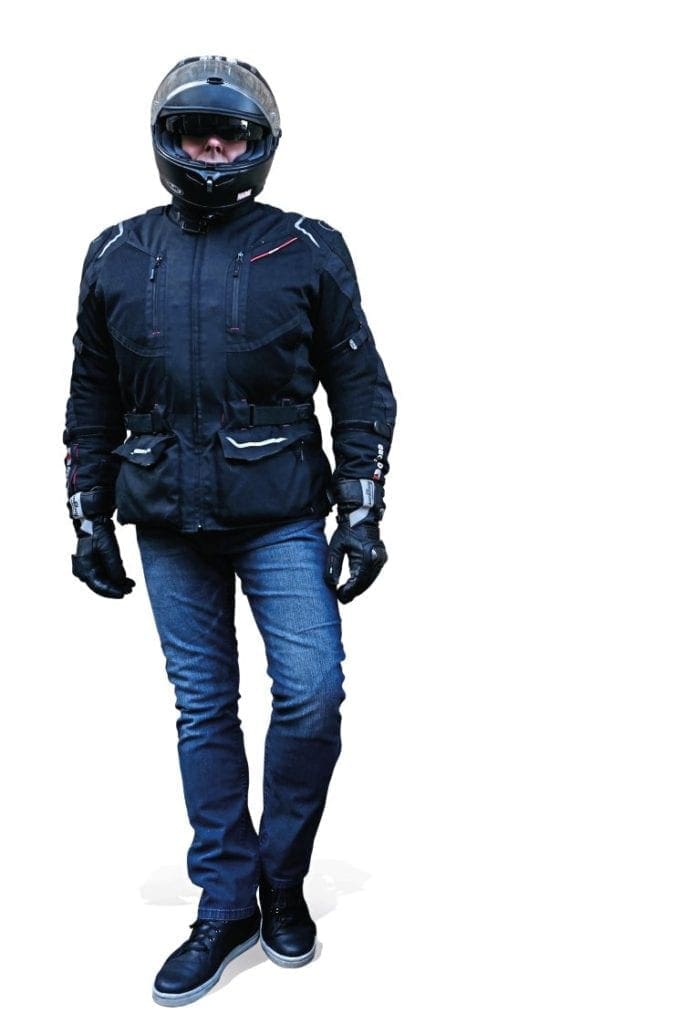 HJC FG-ST HELMET
What they say
"The advanced channelling system offers full front to back airflow which flushes heat and humidity up and out of the helmet. The RapidFire visor replacement system allows quick, tool-less removal/replacement of the visor; which is also Max Vision Pinlock ready. The FG-ST uses a double-D retention system and also has a three-stage tinted internal sun visor."
What Stan says
This is one of only 55 full face helmets to be awarded five stars by the SHARP safety testing regime and as such deserves to be taken seriously. It has a good field of vision, excellent ventilation and is light enough to wear for long periods. I've tried a few helmets recently and the FG-ST is the only one not to suffer from buffeting when riding.
In a sentence
High levels of protection at an affordable price.
The knowledge
RRP: £229.99 — www.oxfordproducts.com
OXFORD MONDIAL BREATHABLE WATERPROOF 3-IN-1 TEXTILE JACKET
What they say
"Three jackets in one: mesh ventilated jacket; waterproof layer which can be worn inside or out; removable, thermal 'puffa' jacket which can also be worn on its own when off the bike."
What Stan says
In a world where a 'decent' jacket sells at around £500, the Mondial is exceptional value for money. Its three layer construction of outer, waterproof and liner makes it capable of tackling at least three seasons. The journey home from EuroLambretta saw some of the wettest riding days I've encountered in years. Not a drop passed through. A nice touch is the built in hood, top part mesh, which goes under a helmet creating an effective neck seal, no more water running water down my back. Result.
In this price bracket there's a downside to such protection and on hot days it can get a little sweaty with the membrane in place. I took this jacket to extremes and it didn't let me down. It's my current jacket of choice for day to day use, particularly if the weather looks changeable.
In a sentence
There's a lot of jacket here for the money and is probably all you'll need for UK riding.
The knowledge
RRP £199.99 — www.oxfordproducts.com
FURYGAN BLAZER SYMPATEX GLOVES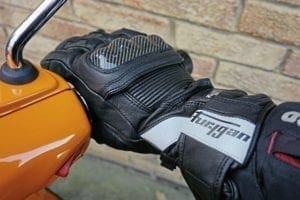 What they say
"To go further in all conditions, Furygan has developed a new winter glove. Leather is the traditional material of choice for upmarket gloves, however, it has now been brought into the future by technology used by Furygan to protect against the cold and rain."
What Stan says
These gloves proved their worth on a trip to France. Wet doesn't even cover the riding conditions but the Blazers remained warm and dry. The only water ingress being from the very tip of my clutch forefinger, after five hours of torrential rain. I'm not holding that against them. A nice touch is the reflective panel, perfect for hand signals in bad conditions.
In a sentence
I've paid much more for far less weather protection.
The knowledge
RRP £119.99 www.nevis.UK.com
BULL-IT SR6 CARBON JEANS
What they say
"Bull-it Jeans are the first jeans in the world to perform to level 2 safety. The liquid crystal polymer in our yarn was tested by NASA as a replacement for aramids in 2014; as it outperformed aramids."
What Stan says
These are quite a bulky jean, I was concerned about heat retention and rang the suppliers. They assured me that their construction dispersed heart in summer and retained heat in winter. Surprisingly the jeans lived up to the marketing hype and it was only when temperatures hit the 30s that I started to feel uncomfortable. The SR6 claim abrasion resistance of 6.26 seconds, more than enough time to come to a halt after an unexpected demount.
In a sentence
Comfortable jeans that rarely need an additional base-layer.
The knowledge
RRP: £239.99 — www.oxfordproducts.com

Enjoy more Scootering reading in the monthly magazine. Click here to subscribe.