A lightweight Lambretta scooter with an aluminium box-section frame, Chiselspeed tuned RB2O engine and a fantastic array of trick bits sets off this brace of OilTek scooters just nicely…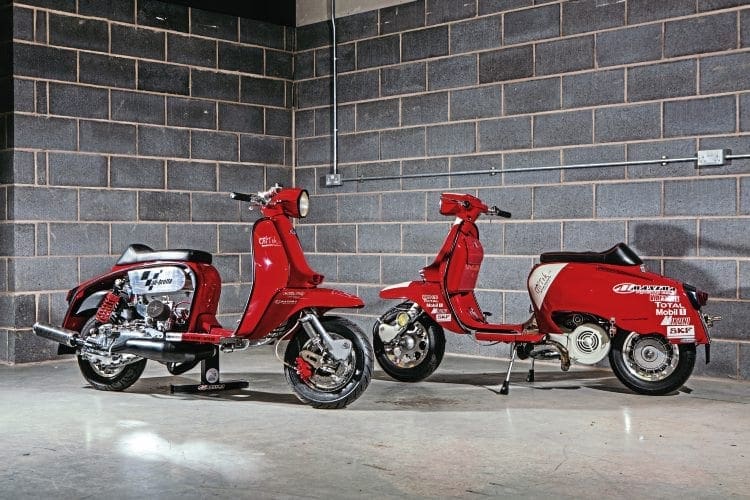 Ali-Bretta? No, it's not Ali Baba's mate, it's an aluminium framed Lambretta, and let's get the obvious question out of the way: why? Well the answer's easy, because it's the same reason most Lambretta fiddlers and fettlers do what they do — because they can! It's the best reason to do something like this. Not just because it's bigger, better or faster etc. but because you can.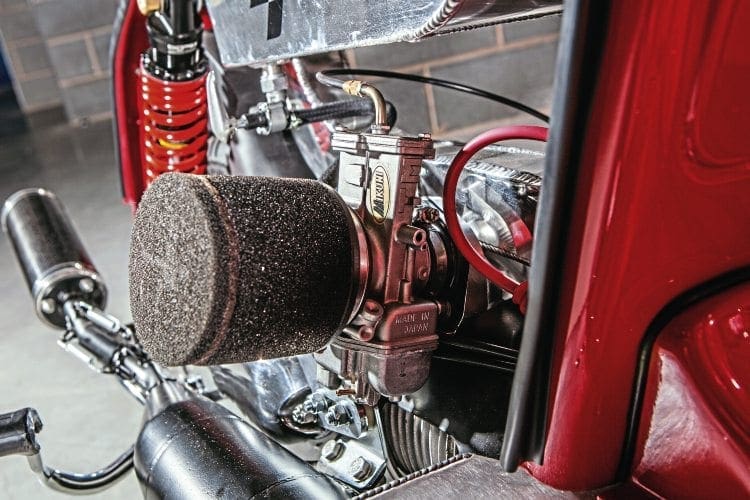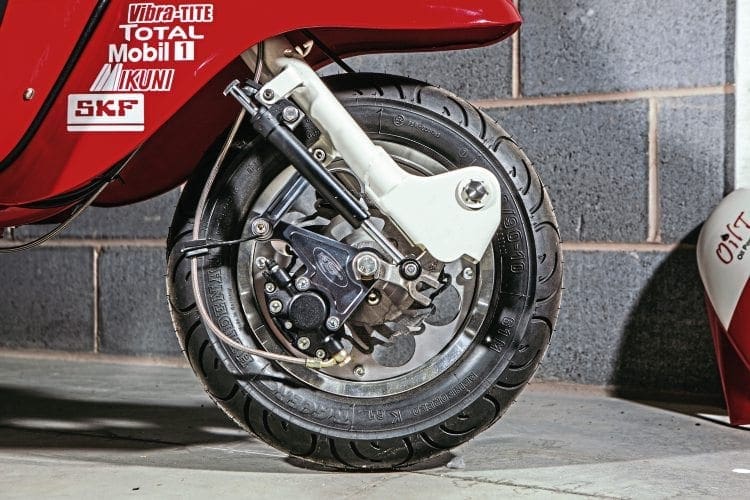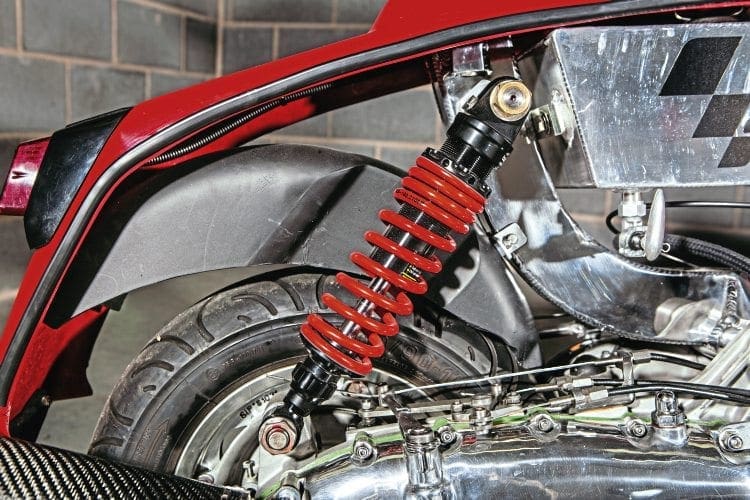 It's the same reason a lot of people go to extreme lengths to do all sorts of weird and wonderful Japanese piston and con rod conversions, or motorcycle cylinder projects on scooter engines, when clearly a simple porting job can offer more power for much less money, and significantly less hassle. You don't do it because it's better, or easier, or cheaper; you do it because you can, or because it's different. And l like that.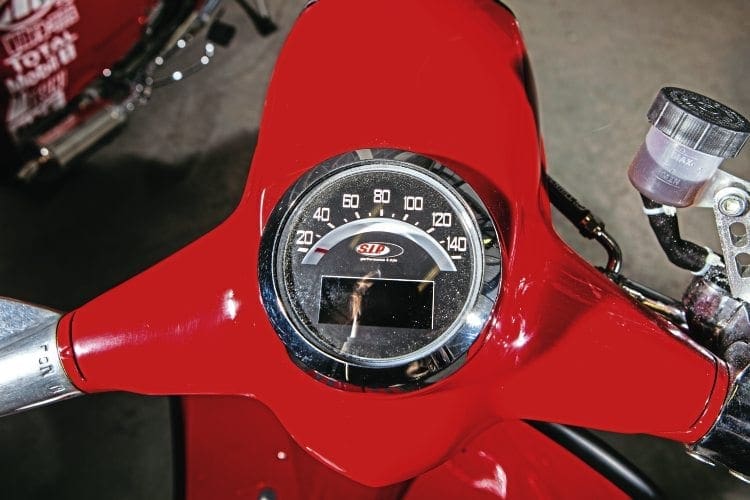 So the easy answer aside, Paul gave me another one: "Pick it up." What? Why? "Go on," he said. "Pick it up." So I did, and predictably it was light as a feather, not just because of the ali frame, but also because of the accompanying fibreglass bodywork which had been fitted. The whole idea and ensuing project had started after a conversation with a pal down the pub (isn't that where all our madcap scooter ideas start?) over a few pints.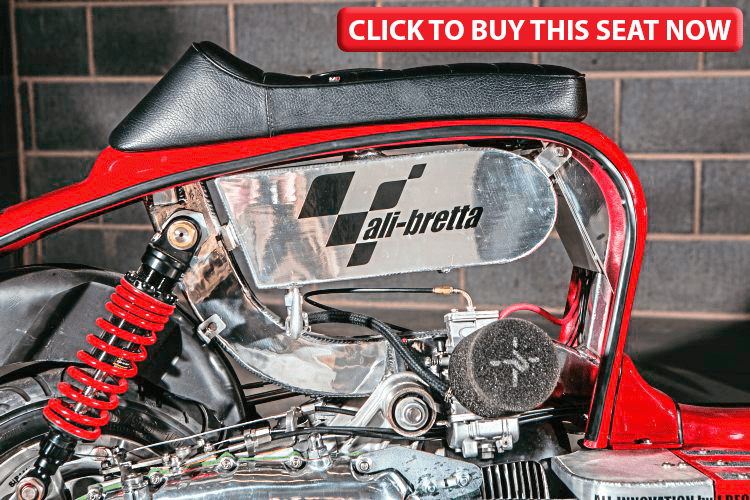 Paul's mate (John) would often go away on holiday, roaming the roads of Europe with his Mrs in their camper van and felt that a standard weight machine was just that little bit too heavy for him to easily load/unload on his own and was also an unwanted extra weight at the back end, so he asked Paul if he could construct him a lightweight machine to make life easier.
And that's just what Paul did!
He mocked up a prototype frame first, a rough example if you will, just to fit all the bits to and to see if it looked and worked okay, and of course to see how rigid it was. Once that was sorted, Paul got on with the job in hand and made the road-going version. Now personally, I think Lambrettas are fairly light machines anyway, so you can imagine what happens when you build something like this.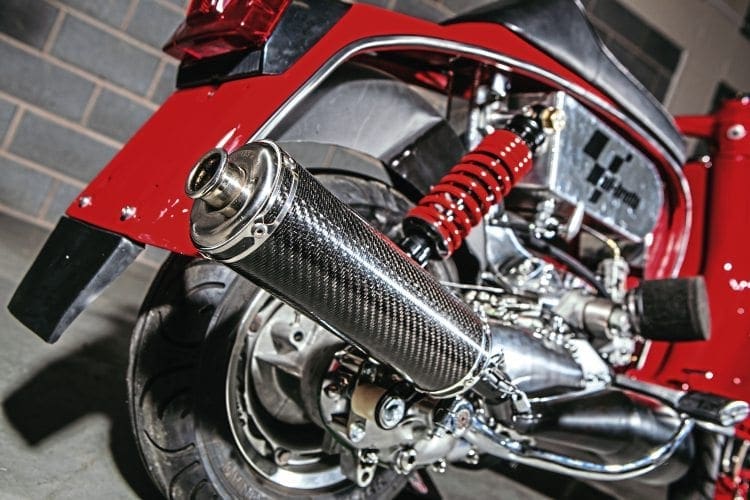 Fit fibreglass bodywork to it and then strap in a tuned RB20 motor — the damn thing is a missile! Paul has yet to complete his testing and analysis of strength, rigidity and durability and outright refuses to make this a commercial venture unless he can be certain it's up to the job.
Paul's very words: "I couldn't sleep on a night if I wasn't 100% confident the product was perfect." So for now it's relegated to the realms of fun project, ongoing experiment and wonderfully different showpiece.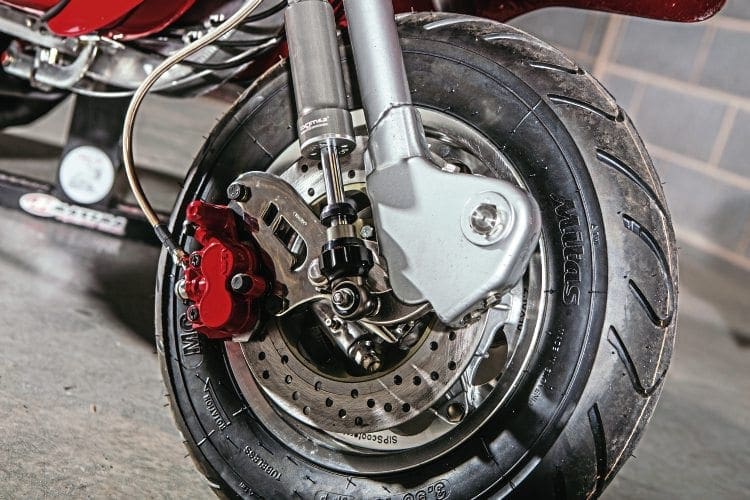 Mistaken identity?
Of course it'd be remiss of me not to point out that the identity of ANY machine stems from the chassis. The chassis is the absolute definitive identity of any legally registered road-going vehicle. And so in that respect, this is of course not a Lambretta. But to be fair to Paul, he isn't calling it one, he has named it the Ali-Bretta — an aluminium framed machine with Lambretta engine, components and bodywork fitted to it. It's a bit of fun, something very different, and that makes a nice change.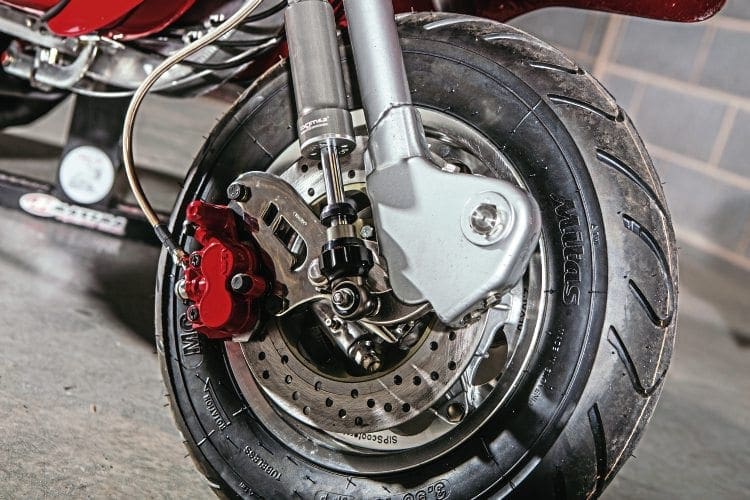 SCOOTER DETAILS
Engine: 28bhp Chiselspeed tuned RB20 on converted Li150 casings, LTH inlet, TMX 35mm carb, Franspeed Race Pipe, with SIP end can 60/115mm crank, LTH 7-plate clutch, GP150 gearbox with DRT 4th gear, cowlings by GRP.
Bodywork: Legshield, panels, bridge piece and seat all made from fibreglass by GRP in Leicester. Short rear ali-runner boards by Oiltek. One-off horncast. Li Special, headset top machined to accept SIP speedo.
Built by: Paul Gillow, John Beck and Kez Ellison.
Paint by: Mark Brown.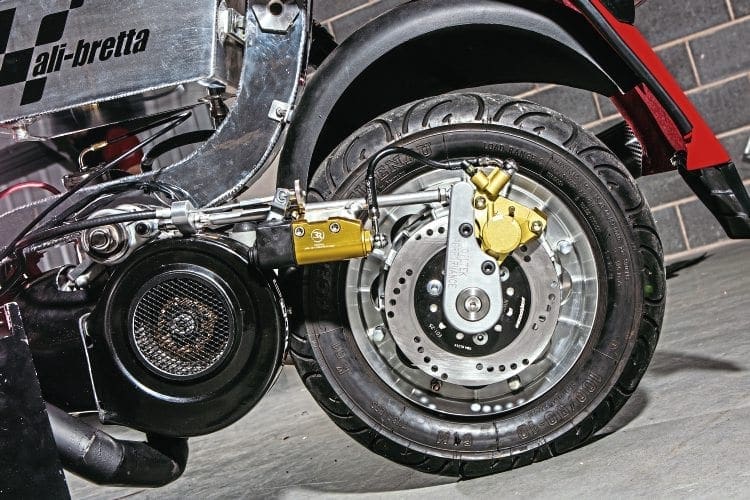 Words: Dan
Photography: Gary Chapman
This article was taken from the May 2016 edition of Scootering, back issues available here: www.classicmagazines.co.uk/issue/SCO/year/2016

Enjoy more Scootering reading in the monthly magazine. Click here to subscribe.