Vespa's Primavera is often overlooked by the rally goer, Stan took one for a spin to see if it deserves better recognition.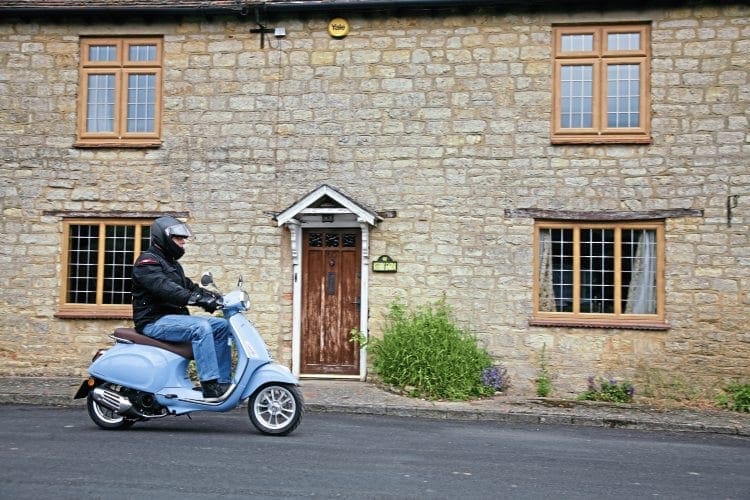 Small frame Vespas were a catalyst to my love of all things scooter related; I honed my road riding skills on a 50 Special. I'm not alone in feeling misty eyed about small-frames yet, when we speak about them, it's almost always about examples from the past. If the modern Primavera's notable for anything it's an almost complete absence from the rally scene. When a test ride was offered I accepted it with genuine curiosity.
Not so small frame
Viewed from the side a Primavera isn't that small. Its seat height (790mm) is exactly the same as a GTS and its wheelbase only 35mm shorter. Only when seated does the size difference become apparent. The riding position's comfortable, even for me, but the Primavera's leg-shields are much narrower than the GTS I'd ridden down on. The controls are well laid out but the 'chrome' surrounding looks like plastic, which is surprising given Piaggio's reputation for quality. That niggle aside, the Primavera seems to be well put together. The glove box is a little small but there's an abundance of under seat space, enough to fit my flip up helmet in and that's better than my GTS.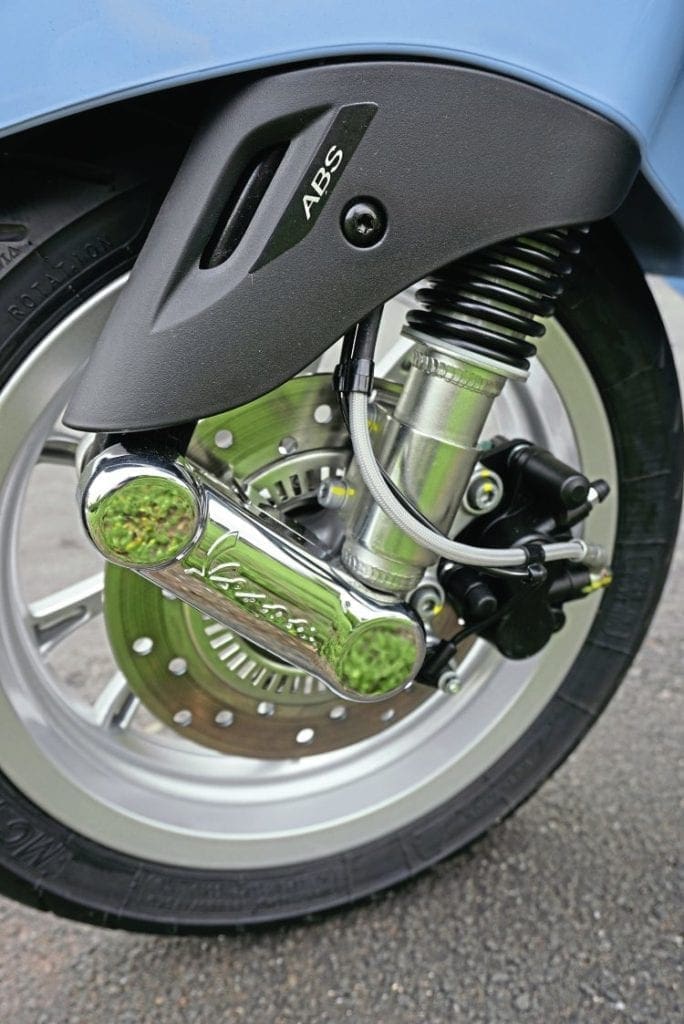 Power games
On the face of it the Primavera's way outclassed by the GTS 125 which, according to Piaggio's own figures, boasts an extra 1.5hp. However, as the Primavera weighs in at 30kg less it delivers a slightly better power to weight ratio. In practical terms this means very little, the difference lies in manoeuvrability. Just like its predecessor the Primavera's nimble on its 12in wheels and riding the twisting roads of rural Nottinghamshire was genuinely good fun. Top speeds of 70mph have been quoted but that seems optimistic.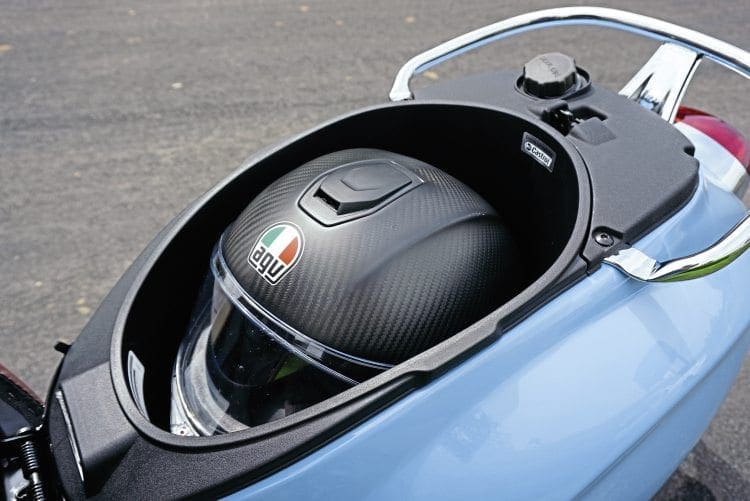 Article continues below...
Advert
Real world ride?
It's only when putting the Priamvera onto its stand I realise where its niche sits, it is incredibly light to handle. There's no doubt that the GTS, even in 125 format is a big scooter. If I wanted a lightweight commuter the Primavera would be perfect, if I had no camping equipment to carry it would be perfect and if I were looking to save around £1000 on the list price of a new GTS 125 it would also be perfect. So far as enthusiasts are concerned Piaggio lost a lot of its audience by naming it 'Primavera' as comparisons with the original were inevitable. Having spent some time with it though, I've come to realise that the new Primavera is a nice little scooter and for anyone wanting a new 125 it's worthy of consideration.
Words: Stan
Photos: Stan/Ross

Enjoy more Scootering reading in the monthly magazine. Click here to subscribe.
Article continues below...
Advert