For over two decades a company in the South West of England has been growing a business producing Lambretta spares on a huge scale. Using innovative methods of manufacture it has now become one of the major players in the industry. Scootering dropped round to see how the operation works…
Slowly but surely
I first meet Dean Harvey, the owner of Scootopia some 30 years ago on a Lambretta buying expedition to Italy. However rather than just buying up vast amounts of the cheap original spares that were on offer he carefully selected certain items. Asking him why he was doing this his reply was "I could get these manufactured quite easily".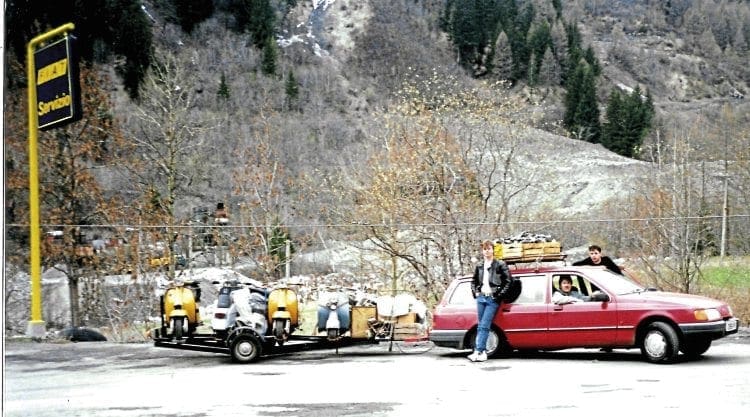 It seemed a rather strange answer at the time considering that there were plenty of spares available and at an affordable price. Remember that Lambretta restoration was not mainstream in the scootering world during the late 1980s.
It wasn't till several years later, the turn of the millennium in fact, that the Scootopia name appeared as a mainstream scooter business. Not only offering high class Lambretta restoration but also becoming one of the first Casa Lambretta stockists in the UK. By now Lambretta restoration had grown immensely, becoming a lucrative part of the scooter industry not just in here but also worldwide. Realising there was potentially a huge market, Dean started to manufacture Lambretta parts himself. The question is though, where do you start? The answer lay with the hard to find but most sought after items.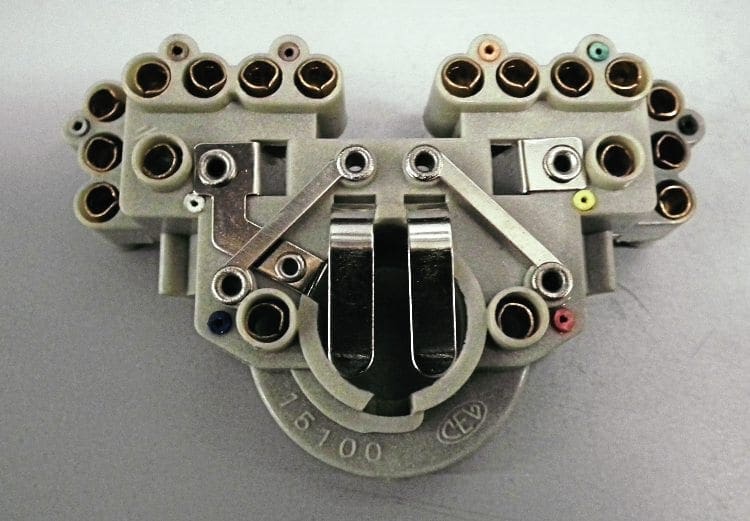 One of the first and probably most well-known Scootopia products was the GP electronic seat. For years examples were almost impossible to come by and if they were it was at an extremely high premium. The re-created seat was not only very high in terms of quality but also an almost perfect match of the original product. It showcased Dean's ability at engineering and also his attention to detail.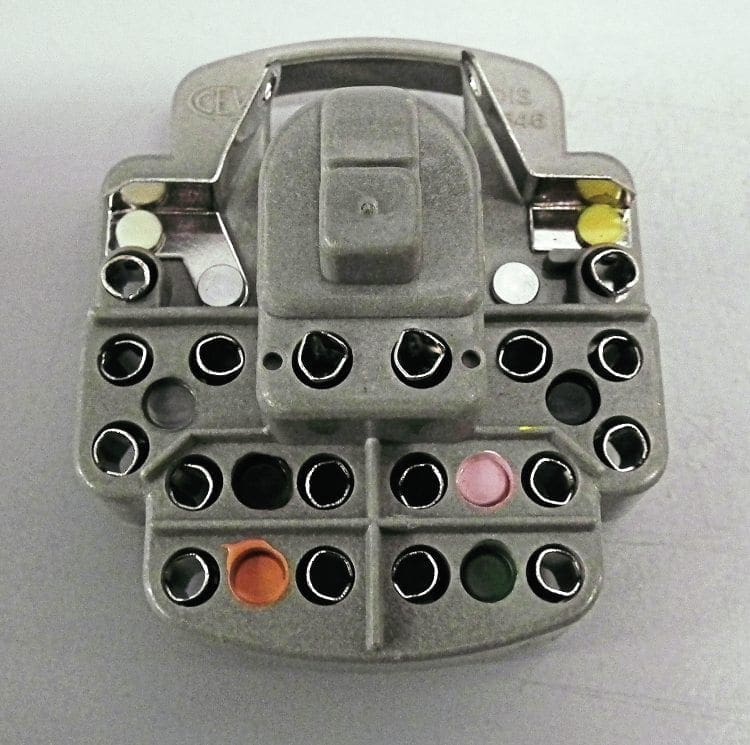 To be honest, this had been lacking in some of the Lambretta parts that were being manufactured at the time. Even though Dean was beginning to produce more and more specialised products the bulk of sales still relied on the sale of Casa Lambretta products. As the Lambretta aftermarket side showed no signs of slowing down Dean knew that if he manufactured more there was still a future of long term sales for the products made. The problem now was how to actually go about it.
Right tools for the job
Dean already had his own engineering company which was located next to the Scootopia unit so it was ideal located logistically. With CAD available from the engineering side it would be easy to draw up the exact dimension of parts to be manufactured. This can lead to problems though due to a part being slightly out causing bad fitment, certainly an issue with remade parts in the past. Dean's answer was to take an original component and get the exact measurement from it thus ensuring correct size as well as a perfect fit. The source of each item would be various Lambretta models, making sure to only use genuine items when taking the required measurements.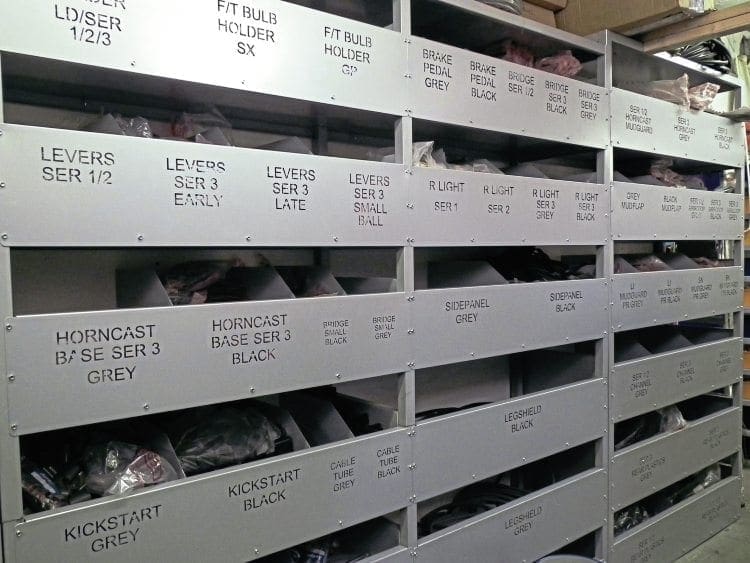 Having all the measurements drawn up is one thing, getting them manufactured is another. This is where Dean's skill and knowledge at getting the right company and people to manufacture them comes into play. There are two important factors to look at, firstly that the quality of the component and the materials it is made from are good and robust enough. There is no point producing something that falls to bits five minutes after fitting it.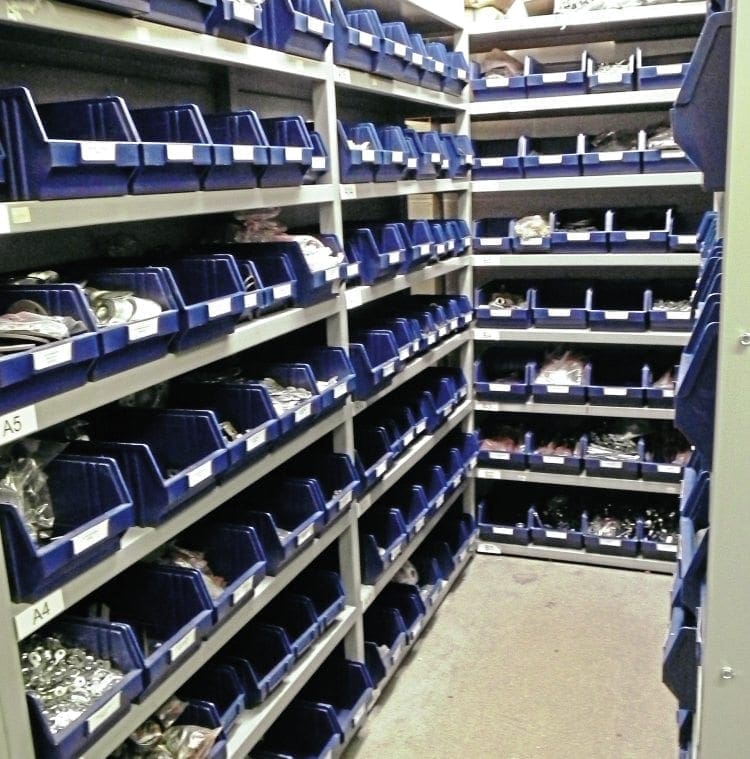 Secondly the cost. If it's too expensive to produce then no one can afford to buy it. Bearing all that in mind the only real option was to get manufacturing done in the Far East, to be honest though, what isn't these days? Like anywhere in the world there are good manufacturers and bad ones. The only answer was to go and visit these companies in person to see the quality of their work, a daunting prospect to say the least. Having researched as much as possible beforehand Dean went on several fact-finding trips to seek out the best people to work with. Using the same ones in the industry like Piaggio and many of the main European car manufacturers would be a guarantee of quality and commitment to producing a quality product.
Once he was happy with who he was working with, the task was then to produce a sample of each product. Rather than just go off CAD drawings the actual part was physically checked over, not just to get the dimensions correct but also the detail. Samples were then sent back to the UK so they could be both fitted and tested on a Lambretta. Once a component was signed off, the manufacturing process could begin in earnest. This was repeated over and over again as the list of items available began to grow.
On a grand scale
With the building blocks in place, now was the time to execute productions on a grander scale. This really kicked in to action around four years ago and has continued year on year. As the products began to sell, Dean was able to plough the proceeds back in to producing more items. Some are more expensive and time consuming to produce than others but slowly the catalogue of spares available has grown considerably. It musn't be forgotten how many different Lambretta models there are. Obviously the less popular models will take the least priority but the range covers anything from LD to Grand Prix.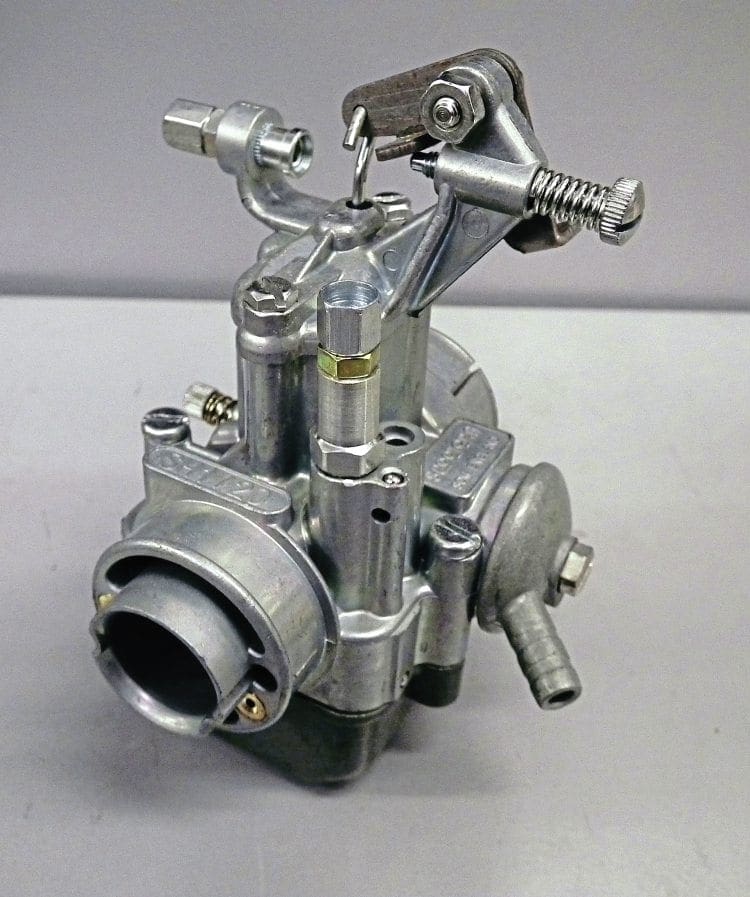 With the most popular range being the S3, that has had the most resources and time given to it. With the idea being to work through the parts book, most items outside of the engine have now been reproduced. The final obstacle and probably the hardest to produce is the bodywork. The daunting task of creating perfect fitting and exact replication of the original panel work is not far from completion. This will benefit Lambretta owners who need to replace a certain item in the future.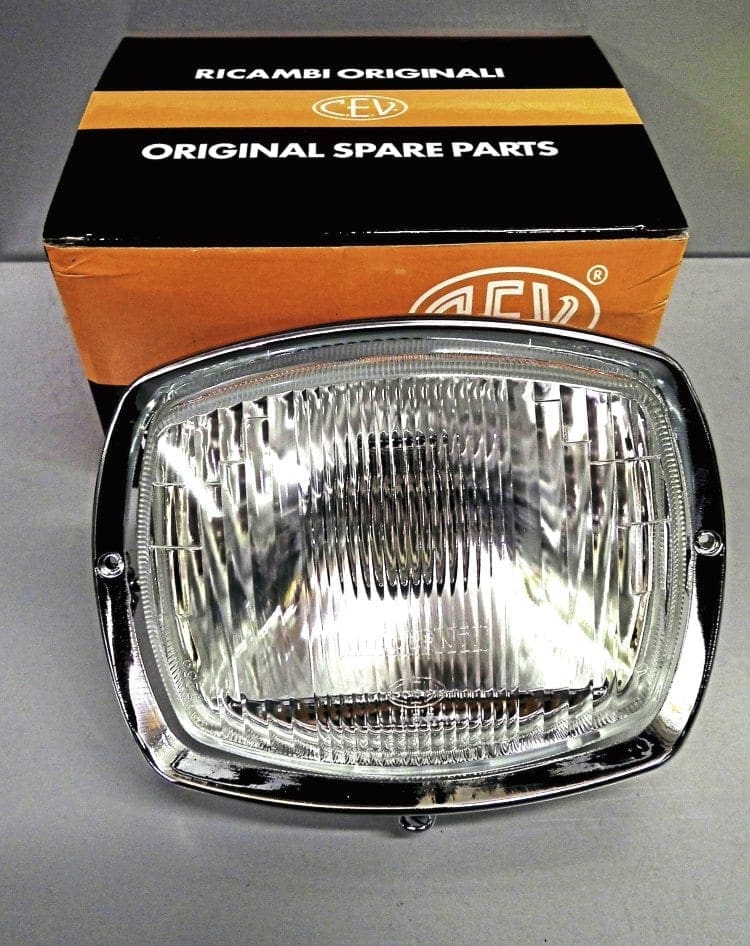 Though the engine department has been developed on a lesser scale, probably due to the number of other companies producing engine parts, some significant items have been reproduced, none more so than the Dellorto SH1/20 and SH2/22 carburettor. For years owners have had to get by reconditioning old ones with the carburettor body worn out.
Not only are these perfect copies but they also come with the 200cc slide and atomiser which again up till now were almost impossible to find. With other components like magneto housing being reproduced this will please engine builders everywhere.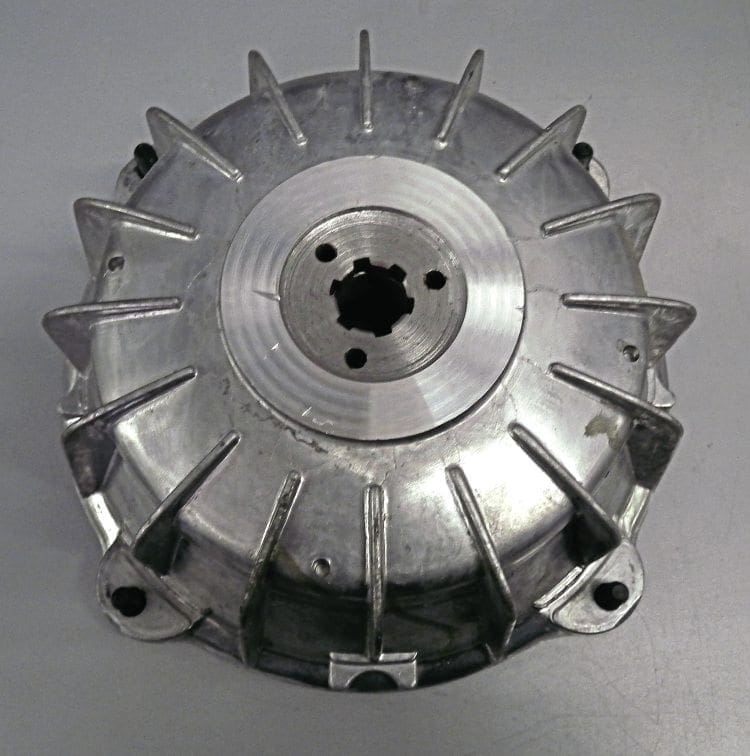 Though Dean is not interested in getting involved with the rather busy performance market, plans for a cylinder kit to be made are afoot. This will be based around the original Innocenti piston ported layout and be fairly standard in terms of its tune. The idea is to cater for those who would ideally prefer to keep their Lambretta as standard as possible without having to try and find an original barrel that is still usable.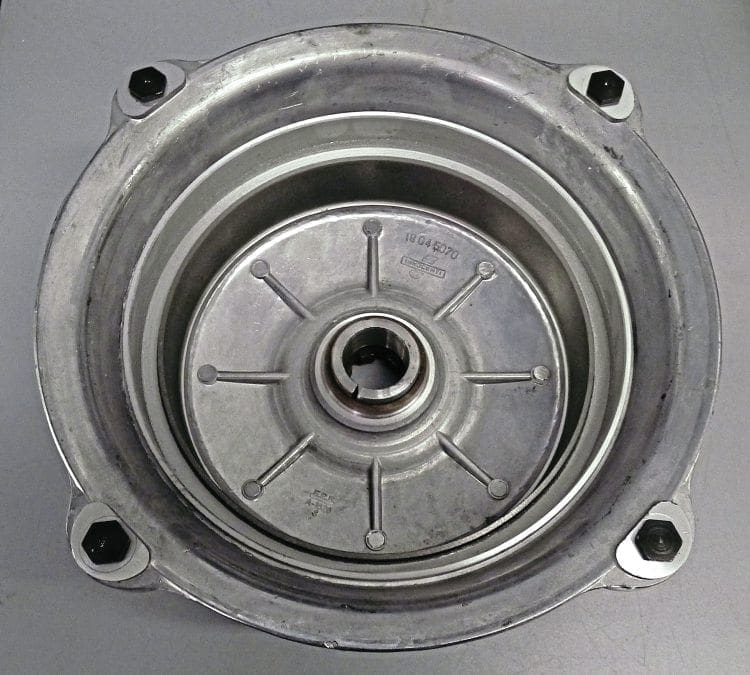 By combining this kit with the Scootopia big bore exhaust and the remade carburettors the idea is to make available a complete top end package; one that is affordable and will give a good turn of power, speed and fuel consumption while at the same time is easy to set up and use.
Cost and stock control
One of the main concerns of reproducing part is the costs. These can easily spiral out of control due to tooling and manufacturing in small quantities. Dean has got round this by doing some of the CAD work in house, also by manufacturing in large quantities like thousands of an item compared to hundreds. This not only allows the customer to purchase at a much cheaper price but also allows for a better trade discount. By giving better deals to the trade this has allowed Dean and the Scootopia team to build up a network of agents throughout the country.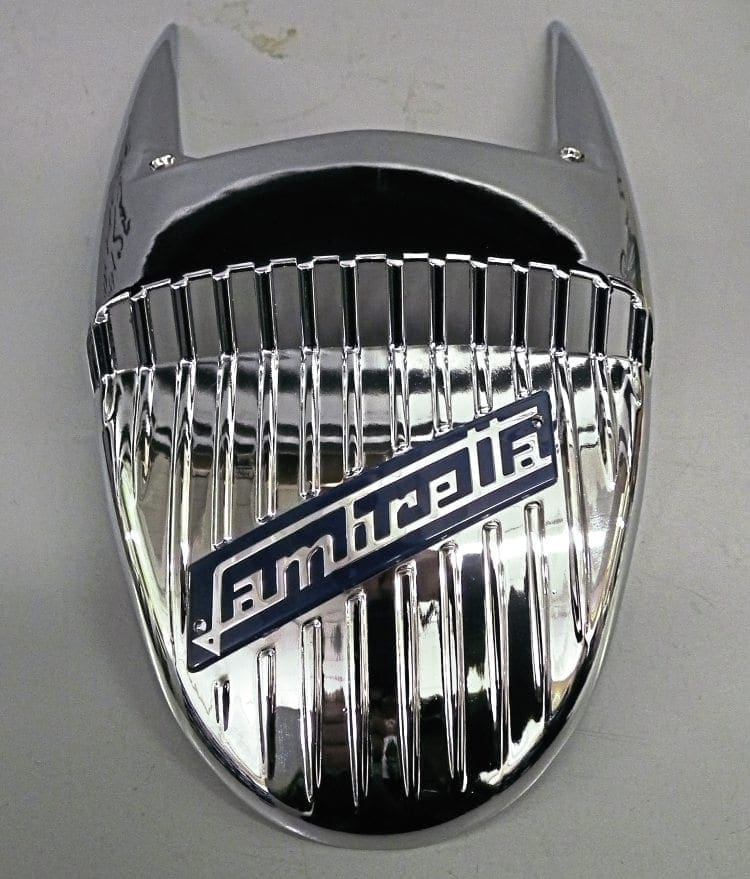 This way, Scootopia parts are made available to scooterists through their local dealers, to whom they want to remain loyal. Scootopia agents are now spreading much further, in to Europe, Asia, America and the rest of the world where there is a Lambretta based market.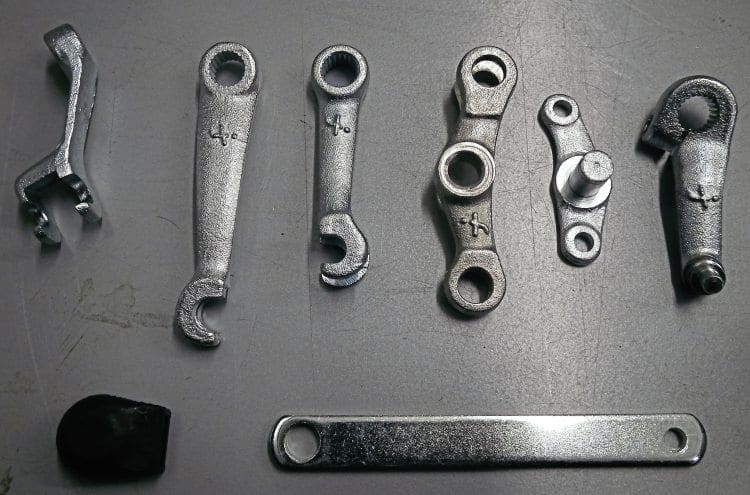 One of the big problems of manufacturing has been stock control. Over the years we have seen time and time again customers waiting months while an out of stock part is waiting to be manufactured. Dean maintains high stock levels at Scootopia and also at another warehouse situated in the UK. Just to make sure levels don't get to low, there is more stock stored in the countries where the parts are made. This ensures that no item should ever be out of stock and if it is only for a very short period of time.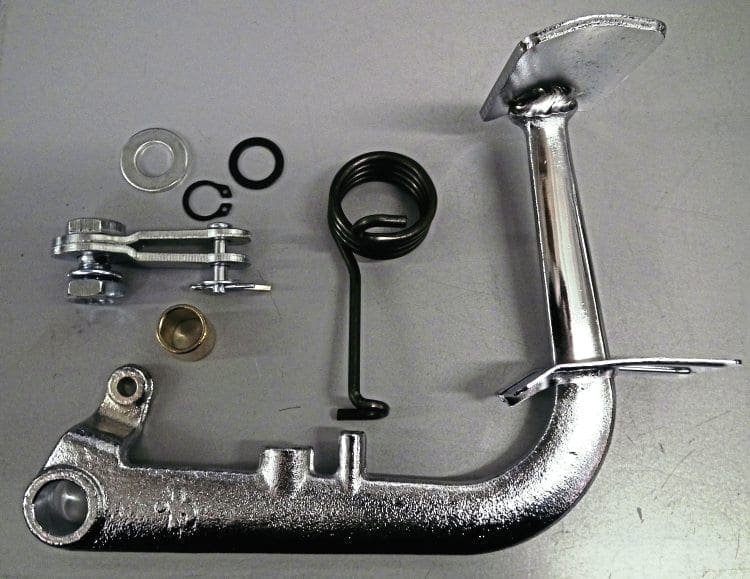 Once a year Dean makes a two week trip abroad to visit the manufacturers who produce parts for Scootopia. Though this is mainly to work through new ideas and products that are being made for the future, it is also to check on quality control. This is the most exhausting and tedious part of the job but shows Dean's commitment to producing the best possible parts for the customer. Quality control is kept under strict supervision back here in the UK on the thousands of items that are regularly shipped in. If anything is deemed unfit to send out it is put to one side. This ensures all Scootopia products are as close to perfect as possible.
For the future
It has been questioned how long has the scooter industry has left, and no one exactly knows. It can't be ignored that the majority of scooter owners are from the older generation even though there are younger people arriving on the scene. Dean firmly believes there is a long term future and rightly so, happy to keep Lambrettas on the road for as long as possible.
When I first saw what was happening at Scootopia some four years ago, I questioned whether they could sell the thousands of items produced. Well, not only have they sold, but trade is also up 300% since then. There's no doubt people like Dean Harvey are doing their bit for the Lambretta population, and at the same time creating a revolution, the Scootopia manufacturing revolution. Long may it last.
Words & Photographs: Stu Owen

Enjoy more Scootering reading in the monthly magazine. Click here to subscribe.