Night Trains Lovesick 1987-2017 (Acid Jazz)
Acid Jazz records celebrate their 30th anniversary this year, as part of what will undoubtedly be a multitude of happenings and releases to mark this milestone, Night Trains have released a compilation album. Centred around bassist Hugh Brooker, who is also an internationally renowned DJ, Night Train are in effect a fluid collective of musicians who have over the decades co-collaborated on various Night Trains musical projects. Since 1987 they've released singles and albums via Acid Jazz as well as through other labels too. Night Trains were one of Acid Jazz's earliest signings, originally an instrumental five-piece outfit in the early days they built their soul, jazz, funk and Mod sound around a twin-pronged sax and Hammond attack at the Acid Jazz nights at the Wag club. Night Trains' first release for Acid Jazz was Open Channel D, a sax-driven club favourite in the 80s which of course is included in this compilation.
Developing and evolving over time, with the likes of Spider Johnson, Jenny Mattias and Damien Hand among other such luminaries, with releases through Acid Jazz and other labels, during the late 90s via a tie-up with Cerruti (fashion house) Night Trains frequently appeared on television in mainland Europe. Working with Acid Jazz as well as other labels, Night Trains' last release, prior to this one, was a storming reworking of No More Heroes in 2012, which should and still could go on to become an absolute anthem on scooter rallies. Eighteen tracks in all, this is literally the very best of Night Trains' groovy output. Visit Night Trains' own website for more information.
Sarge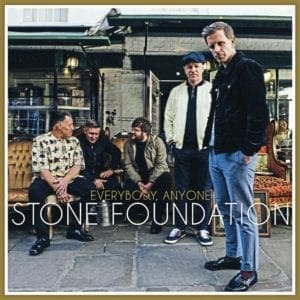 Stone Foundation Everybody, Anyone (100%)
Cliche it may be, but the fact is it's also true: Stone Foundation already have a number of outstanding albums to their name, each and every one of which has rightly seen them reach higher ground, as well as not just challenging boundaries, but pushing them over. Acclaimed previous offering Street Rituals took the band into new territories, some long-time fans wondered if their latest studio album would reach similar highs. Everybody, Anyone surpasses the ultra-high standards of its predecessor. Granted there's a familiar pattern to Street Rituals, as the new album was also recorded at Paul Weller's Black Barn studio, and Everybody, Anyone, as with several previous albums, features a number of guest artists. This time round Stone Foundation produced and wrote the whole thing themselves, with one notable exception — Next Time Around — for which Paul Weller shared writing credits with Neil Jones and Neil Sheasby.
Opening track Sweet Forgiveness opens proceedings leading in with a single brass instrument, building into a mean 'n' moody jazzy flavoured epic. Standing On Top was doing the rounds on social media outlets as the aperitif for Everyone, Anybody, and an indicator that Stone Foundation were heading in a heavier, harder direction. At the time of writing (August) Standing On Top has already had airplay on several forward-thinking radio shows. Kathryn Williams duets on lead vocals with Neil Jones, on the shimmeringly soulful Don't Walk Away, which is followed by Give The Man a Hand, where Stone Foundation evoke memories of the early 70s output of Chicago's Curtis Mayfield. Paul Weller contributed on five tracks on Everybody, Anyone, one of which being the aforementioned Next Time Around, a powerfully performed and delivered gem. Footage for the track Carry The News created something of a stir when unleashed, as it features a topless Paul Weller, alongside his fellow Style Council members Mick Talbot and Steve White.
An absolutely phenomenal song, that builds and builds to a peak, then drops off to build up again, with a breathtaking brass arrangement and spine-tingling backing vocals, simply stunning. Revisiting Brit soul-funk, albeit with a contemporary slant, is Only You Can, with Average White Band's Hamish Stuart making a guest appearance. I'm fairly certain Heavenly Father is Stone Foundation's first foray into a gospel funk direction, needless to say, as per everything, the band take it on in their own unique way. Belief chronologically, logically and neatly follows with its laid-back vibe.
The Blow Monkeys' Doctor Robert joins Stone Foundation again, having guested on previous records, on penultimate track Please Be Upstanding, which is laden with infectiously funky grooves. Last but by no means least is Rise Above It, clocking in at five and a half minutes this epic, soon to be an anthem, is right up there as one of if not the best song Stone Foundation have ever done. Jonesy's soulful vocal delivery is impassioned, underpinned by the band firing on all cylinders, riding that groove as one, with a faint hint of The Good Life-era Bobbi Humphrey in the jazzier moments. Released in all formats on August 24, with a tour to promote Everybody, Anyone, I predict this will take Stone Foundation to even greater heights, it's very probably the best album they've done.
Sarge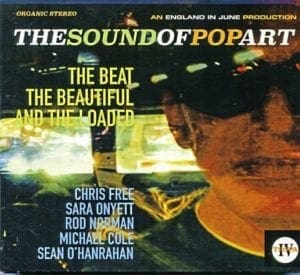 The Sound Of Pop Art The Beat, The Beautiful And The Loaded (TSOPA)
Revisiting and reviving the ethics of the times when a long player record was made to be consumed as a whole piece of work comes The Sound Of Pop Art's recent opus. Titled The Beat, The Beautiful And The Loaded, all 10 tracks have been penned by Chris Free, (Chaos being a co-collaboration with Chris Roberts). Joining Chris Free and the core members of The Sound Of Pop Art are a number of guest vocalists and musicians from some of the rising stars from across Europe, namely Gabriela Giacoman (French Boutique), Olivier Popincourt (French Boutique, Popincourt), Loise Turner (Turner) and Darron Robinson (Sha La La's). Devoured, as recommended, in one sitting, this cool collection of superbly crafted, classily delivered, traditionally inclined pop songs nod back to the late Sixties. It's a perfect soundtrack to long summer nights and let's face it, there have been plenty of those this year. Somewhere between West Coast sounds of late 60s USA, shimmering 60s inspired pop nuggets and concept albums of the late 60s to early 70s, this album is pretty damn good listening. It's not for partying hard to, the opposite in fact. The laid back aura of the entire record invites the listener to become immersed as great song after great song washes over, eventually enveloping all senses, metaphorically of course. Absolutely essential listening.
Sarge
The Swagger Heart and And Soul (Self released)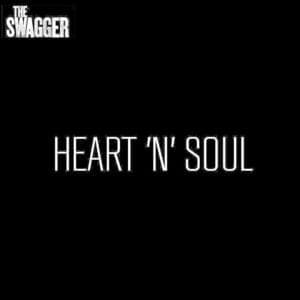 North London based indie guitar/ alternative four-piece The Swagger have been around for seven or so years now. Yet it's only now that their debut single Heart And Soul has finally been released. Has the wait been worthwhile is the question; the answer is a resounding oh yes! On the strength of this earworm of a tune, The Swagger sit musically somewhere between The Kinks, Oasis and the Revolver and Rubber Soul-era of The Beatles, although it hasn't gone unnoticed that there is more than a nod in the direction of The Kinks' Sunny Afternoon in how Heart And Soul is structured. Released as a digital download, this gem of a guitar pop nugget can also be sampled on Youtube or for all additional information visit their Facebook page.
Sarge
Chris Pope And The Chords UK Nowhere Land (EPOP/Pledge Music)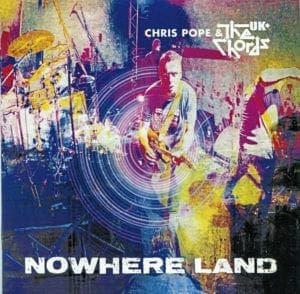 Chris Pope is rightly regarded as an outstandingly talented songwriter by many different pundits and peers, with a penchant for perceptively accurate lyrical observations about many aspects of contemporary British life. Chris was interviewed earlier this year in Scootering. His impressive musical CV includes him being the main songwriter and guitarist with iconic Mod/powerpop outfit The Chords, a trio of critically acclaimed solo albums, and also The Chords UK, with their debut album Take On Life from two years ago. Brand new 12 track full-length album Nowhere Land follows on perfectly from its predecessor. From the opening notes of the title track to the closing notes of One Last Shot at The Title, it's full to overflowing with proper songs that come with a razor sharp edge, alongside no holds barred hard-hitting observational lyrics.
High quality from start to finish, it's hard to pick any standout tracks. Particular favourites for me, after a few playthroughs, are The Most Important Man with its profusion of power chords, acerbic commentary on sweeping changes in London in Gentrified The Elephant and an equally wryly observed poke at self-styled fashionistas with Hipsters Of London. It's not all in your face buzz saw guitars, as the more reflective, almost gentle Lost In The Plot demonstrates. All I Want Is Everything, contrastingly, has everything that combines to produce a typical Chris Pope song! UK tour dates TBA in the near future. The new album is available on CD and limited edition vinyl formats.
Sarge

Enjoy more Scootering reading in the monthly magazine. Click here to subscribe.