Deep Six Introducing (Heavy Soul)
Following on from the Full Fathom Fall EP and recent double A-side single, Brand New Day/
Goodbye Yesterday comes Deep Six's debut album, Introducing. The recent single was a taster for their album, with both tracks included, as are the four tracks off their EP, both single and EP having been reviewed in Scootering. Something of an 80s Mod supergroup, there's no question about Deep Six's abilities and songwriting, especially as Mark 'Syd' McGounden of Makin' Time and Upper Fifth penned most of them! On several tracks there was a collaboration between Syd and Upper Fifth's Marty Street, also former Threads guitarist Paul Hooper Keely wrote a brace of songs on the album. Introducing consists of 14 original songs, and is available both on CD and good old fashioned vinyl. It's 60s-inspired, harmony laden, superbly crafted and well delivered, with a nod and a wink in deference to early 60s Mersey beat plus a dusting of blue eyed pop soul. Of the previously unissued numbers on Introducing, Sorry offers uplifting guitar chord patterns and 60s-inspired beat-pop lyrics, Obviously, a laid back, singalong with an easy going aura and In An Empty Room, which has a darker feel, albeit with contrastingly summery harmonies, are the standout tracks. That said, it's an impressive debut album from start to finish. Given who designed the sleeve artwork (Paul Bevoir of The Jetset), are Deep Six also the Beat Boys for the 21st century? I think they could well be!
Sarge
Stop Press! Released in August 2017, the first run of CD and vinyl albums were sold out in a matter of weeks; it's already on its second pressing. Expect a closer look at Deep Six in a forthcoming edition of Scootering.
Pete McKenna Tinseltown (Newhaven Publishing)
Pete McKenna revisits growing up during the 60s and 70s in Blackpool, the North West's coastal jewel in the crown, also known as Tinseltown. The soul boy, scooter boy, jazz sax musician and writer draws on personal experiences and blends in international and British historical events plus individuals who are in some way linked to his life. His early fractious relationship with his police detective father, which in latter years smooths out, albeit to a degree, is a near constant thread running throughout.Forthright and grittily expressed personal opinions on events and personalities from a wide-ranging number of subjects including wars, scandals, sporting prowess and life in general in the North West, as well as both London and Brighton too, from eras that will never be repeated. There are inclusions of a few of his many experiences with scooters woven into the chapters, along with a couple of tales from his Wigan Casino era. Tinseltown is a history lesson of sorts, served up in his own no-nonsense style, revisiting certain times and adding his evocative overviews. It's a decent read, and especially relevant to anyone who grew up in the 60s and 70s.
Sarge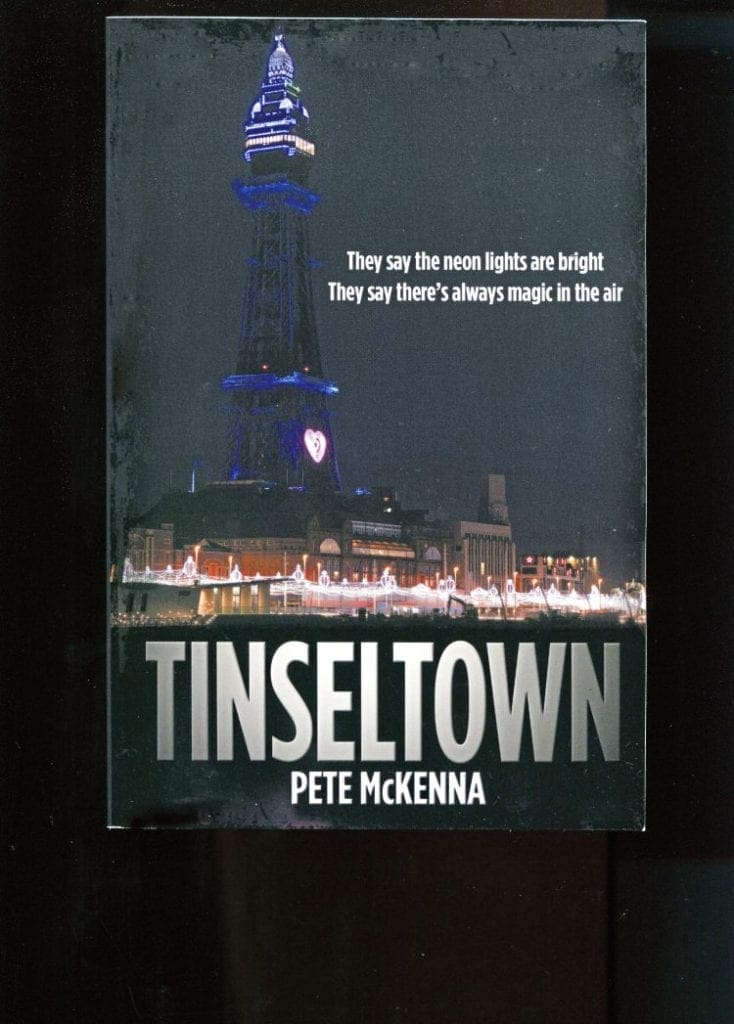 Tony Beesley Mojo Talkin' – Under The Influence Of Mod (Days Like Tomorrow Books)
In hardback format, weighing in with over 500 pages, Mojo Talkin' is a coffee table companion or sister book to author Tony Beesley's Sawdust Ceasars (Original Mod Voices) from those who lived through them. Continuing in its predecessor's theme, Mojo Talkin' expands of the original Mod voices theme with recollections, anecdotes and first-hand experiences, recounted from a plethora of movers and shakers connected with the Mod scene(s) from the 60s to today, embracing all Mod eras in between.
Specific subjects covered in depth include the direct connections between the Mods and skinheads, Mod and punk, even politics and Mod, with the many contradictions. Also, there's a captivating section that delves into the influence Mod has had on both the large and small screen predominantly, but far from exclusively, during the 60s. For bookworms, a section investigating Mod inspiration in both factual and fictional publications will prove to be more than useful. Other chapters focus on Mod from a female perspective in both the 60s and 80s.Various elements of music-related connections are drawn together with the Mod scenes across the decades plus there's a sizable amount of unpublished and rare archive images too. Pop art and the history of the use and utilisation of the iconic Mod roundel is examined at length. A plethora of impressively knowledgeable contributors share their personal overview of specific, niche sub-subjects which have been touched, in one way or another, by the hand of Mod, making this an essential book – one to dip in and out of to investigate many of the facets from the Mod spectrum. Although specifically targeted at the Mod market, Mojo Talkin' has a wider appeal than 'just' the Mod-ern world too. It's a seriously captivating and insightful tome that explores a variety of subjects intertwined in some way with aspects of the Mod scene from across over five decades.
Sarge
Article continues below...
Advert

Enjoy more Scootering reading in the monthly magazine. Click here to subscribe.

Article continues below...
Advert