Richard Allen Skinhead, Suedehead, Skinhead Escapes (DSP)
ISBN: 9781911095415, ISBN: 9781911095422, IBSN: 9781911579472
In recent times Old Dog publishing has resurrected the cult fiction genre and in some style. The undisputed emperor and innovator of the genre, Richard Allen, penned a total of 18 books during the 70s. First of these was Demo, it was his second book, Skinhead, that introduced anti-hero Joe Hawkins in the process capturing the attention of a generation. The Joe Hawkins character was a larger than life East End skinhead who embraced and got involved in every element of that youth culture. Subsequent Richard Allen books followed the exploits of Joe Hawkins as the Skinhead culture evolved through the Suedehead era, with Joe as something of a city slicker, and beyond. First published by paperback company New English Library, (NEL), copies of the entire Richard Allen series, especially those focusing on the skinhead culture and its derivatives, are highly sought after. With sizeable price tags when second hand copies are up for sale.
When Scootering was based in Weston-super-Mere we ran a feature titled The Richard Allen Legacy, which resulted in us not only tracking down Richard Allen for an exclusive interview, also a deal was brokered to reprint the entire Richard Allen back catalogue, in six volumes, each containing three books. Of course they are long out of print, and collectable in their own right.
Now Dean Street Press have acquired the rights to the Richard Allen series, the first trio of books featuring Joe Hawkins are now available in individual volumes, complete with weathered reproductions of the NEL cover art, overlaid with the Lonsdale logo-inspired individual book titles. Visit www.deanstreetpress.co.uk for more information, or use the ISBN number at any bookshop.
Sarge
Riskee And The Ridicules Blame Culture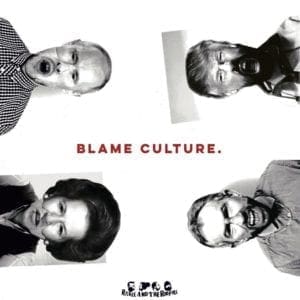 Draw together punk and indie, throw in some grime-style vocals and angry socio-political lyrics and you have one of the most intriguing albums I've heard in a long time. Musically tight and coherent, this is an incredibly addictive album which draws the listener into its world.
There's clever observational humour running through the album too, and the mid-paced punk allows the listener to appreciate the strength of the lyrics without losing the power of punk rock to grab the attention with its unconventional use of rhythm and force.
Occasional use of edgy poetry strengthens the tracks that these bits follow, showing the lyricist to have a passion for, and understanding of, the English language that many other bands could learn from.
It isn't an album that you'll ever put on as background music, it's much better than that, and repeated listening reveals a cleverness that's overlooked on initial hearing.
Nik
Terry Shaughnessy Songs From Another Life (Griffiths)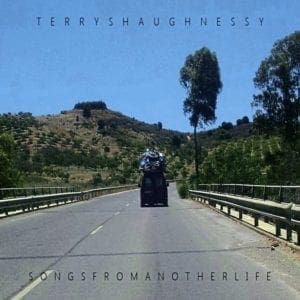 Already well renowned as the talent, voice and songwriter responsible for The Universal, Terry Shaughnessy is back with a brand new solo album. Songs From Another Life is, on the face of it, an acoustic alum, however, it goes much deeper than that. Terry is a genius songwriter, the sheer quality of his latest work shines brightly on each and every number. Melodic tracks such as Big Wide World and Satellite are both outstanding. As is Let It Burn, which, er, burns itself into the subconscious. The entire album from start to finish is immense, the aforementioned trio of tracks are the particular ones that have, at the time of writing, caught my attention. If classic British guitar music appeals, Terry's brand new offering should be right at the top of your must-have list. Out now on Griffiths records, go on treat yourself, you deserve it.
Sarge
Smoove And Terrell Crown Posada (Jalapeno)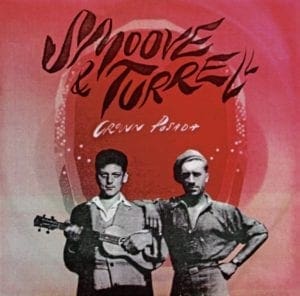 Self-described northern funk outfit Smoove and Turrell return with their fourth album Crown Posada. Their style is very much a contemporary take on soul and funk, which for the open minded is a good thing, however a large number of soul and funk aficionados tend to prefer old school sounds of 60s and 70s vintage. All manner of dance styles surface at differing times throughout the album's duration. No Point In Trying along with an interesting reworking of Hot Chocolate's You Could've Been A Lady are for me the high points of Crown Poseda. One for the more open-minded soul and funk fans I'd say.
Sarge
Various artists What Do You Know About Ska Punk? Vol.1 (digital download)
Let's get over the immediate issue here, before we start. Skapunk (or ska punk, largely depending on which side of the Atlantic you're from) isn't really anything new. If anything, it's a development of 2-Tone, with an updated set of influences. Like any genre though, that's obviously a generalisation, and the range of styles displayed on this massive 134 track compilation often defies that simplification.
From material that owes more to the Sixties than the Eighties, to tracks that have more punk about them than anything else, this huge collection covers all bases. Drawing mainly from the US and UK, the seven and a half hours of music — each track coming from a different band, from familiar names such as Bolshy, Faintest Idea, Monkey and The Hostiles, to new-to-me acts (of which there are too many to list!) — showcases a large part of the current scene. If I had one criticism of the set though, it would be the actual size. Despite my best intentions, I've not managed to actually sit down and listen to it all, having to set my media player to 'random' and hoping for the best! That said, the two or three hours I've managed have thrown up some absolute gems, such as Jumbie Jamboree by The Shop, or Unicorn Injection's Drunk Nurse, to name but a couple. So how much is this going to set you back? Well, depending on the state of the pound to the dollar, somewhere in the region of six quid. The price of a tank of fuel or so. You can't argue that that's not a hell of a bargain. Available on download from Bandcamp.com, then search for the title, download, and enjoy spending a day listening to new music.
Nik
Kings Of Outer Space Space Invaders (Greystone)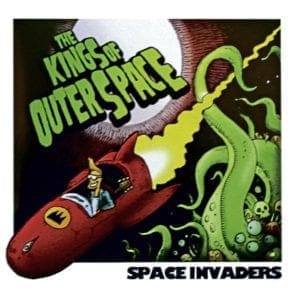 Cosmic B-movie rockabilly is an accurate and descriptive tag for Kings Of Outer Space album Space Invaders. Scott Milsom's unrelenting bass lines drive each and every track along. Titles such as Girl On The Moon, Cosmic Boy, Zombie Walk suggest the direction that Space Invaders is coming from is similar to that of The Rezillos, The Cramps and B-52s, as well as very early Meteors. Although it's now 2016, for the duration of the album, the listener is transported back to the halcyon days of the Klubfoot at Clarendon Hotel, London, when psychobilly was at its peak.
Sarge
The Surfin' Wombatz Dr Sathares House Of Terror (Raucous)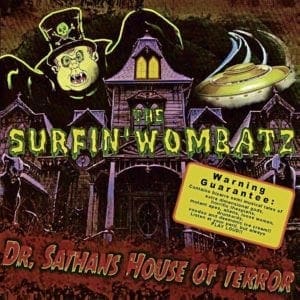 It may be 25 years since The Surfin' Wombatz graced us with their previous — and only — full length release, but the wait was worth it. If you fondly remember the early days of the psychobilly scene, the stripped down drums, slap bass, Rockabilly guitar and tongue in cheek lyrics, then you're in for a treat here. The titles alone are enough to pique your interest — Peter Cushing, Planet of the Psychobilly Apes, Satan's Ice Cream Van, The Curse Of The Pharoah's Chamber Pot — but it's the rocking that hits the spot.
Thirteen old school rocking tracks, heavily drawing on classic bands of that era — The Meteors, Guana Batz and even The Highliners are among the influences you can hear throughout the album — along with the obvious references to the sound of the Southern States in the 1950s, although I'm pretty sure no-one from that era ever used the phrase "alien proctologist" in song lyrics! If this doesn't get you doing the pushing-and-shoving wiggly arm dance, nothing will.
Nik

Enjoy more Scootering reading in the monthly magazine. Click here to subscribe.