Weeks Get Away c/w Law And Order/2 Fingers Raised (Time For Action)
This old school Mod/punk single from new Isle of Wight based band Weeks manages to hit all the right spots. There are discernible echoes of early Eighties Mod revival heroes The Chords and Purple Hearts which are given an updated edge to endow this three-track vinyl single with a certain special something that many of their contemporaries somehow manage to miss. It's one for revivalist fans, certainly, but with a broader appeal to those with an interest in the broader punk based scene. Nik.
Various artists Ska Party (Big 3)
This has to be a contender for bargain of the year. Three discs packed with early Jamaican recordings, from the southern R&B influenced material of the start of ska, through to the roots of rocksteady, and very few over-released tracks in sight.
Drawing heavily on the work of Prince Buster and his band, with around half originating there while managing to completely avoid the better known material, the 60 tracks here are a genuine delight for fans of the early Jamaican sound.
A few are familiar — Follow This Sound, Honour Your Mother And Father and Miss Jamaica, for example — but overall the content is hard to find in any format. So why is it such a bargain? At one of your local supermarkets, the one that uses green in its logo, you can pick this up for all of £3. That's 5p a tune. You'll not get better for less this year. Nik.
The Kingstonians Sufferer: Expanded Edition (Doctor Bird)
The Kingstonians were one of the more successful singles bands out of Jamaica in the early reggae era, with many of their releases still getting played to this day, with tracks including Winey Winey, Singer Man and the title track being among the most popular. Despite this success, the band only managed to release one album, a compilation of their singles releases on Derrick Harriot's Crystal imprint. Although this has been reissued in the past, Doctor Bird has compiled the first definitive collection of the band's work on this label, including a further 11 tracks, several of which have never had a CD release before. Nik.
Various artists Dancing Down Orange Street (Doctor Bird)
Unavailable since its release in 1969, and with original copies reaching the £500 mark when available, this is an overdue reissue for one of the most sought after early releases from the classic Boss Reggae era. Originally released on the High Note subsidiary of Trojan Records, it brought together 13 popular single releases from legendary producer Sonia Pottinger, these being joined by a further dozen of her productions on this extended CD. A mixture of late rocksteady and early reggae, featuring Jamaican luminaries such as Ken Boothe, The Conquerors and Delroy Wilson, this was a part of the soundtrack of the glory years of the original skinhead movement, and it's belated reappearance on the shelves should fill a gap in a good few collections. Nik.
Martha High Tribute to My Soul Sisters (Record Kicks)
With a 50 year recording history behind her powerful voice, Martha High has taken a long journey from Sixties soul band The Jewels through to backing the legendary James Brown and then working with The Godfather Of Soul's famous sax player Maceo Parker on his solo tours before finally recording her own material in the late Seventies. On this release, she pays homage to the 'soul sisters' who have made their mark on her over the years. Ranging from pure soul through to funk so tough you expect Mr Brown himself to appear, her remarkable voice powers its way over the top, performing with a passion rarely heard these days. Backed by respected Japanese soul/funk outfit Osaka Monaurail, there is an authenticity about these recordings that many acts strive for but rarely achieve. Nik.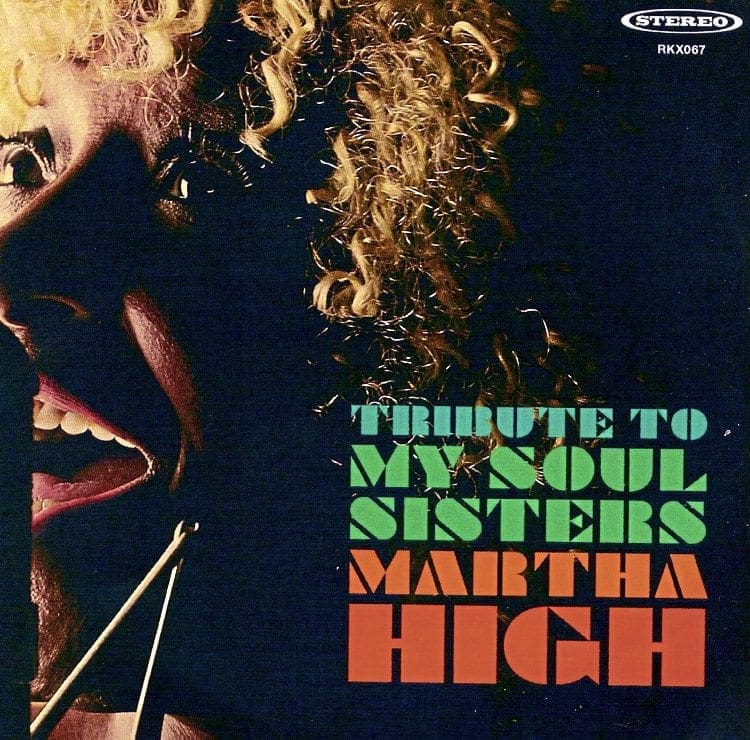 Enjoy more Scootering reading in the monthly magazine. Click here to subscribe.