The Bongolian Moog Maximus (Blow Up)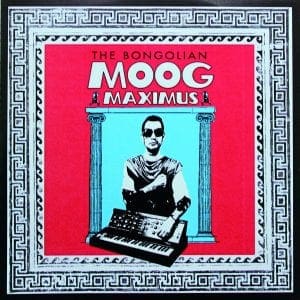 Morphing into his alter ego, Big Boss Man's front man Nasser Bouzida returns with his fifth full length album as The Bongolian. As with his other projects as The Bongolian, the entire 12 track offering has been written, performed in its entirety, and produced by Nasser, he even made the tea at the studio! Picking up loosely from where its predecessor Bongos For Beatniks left off, Moog Maximus continues the musical journey. Inspired by the decadence of ancient Rome, The Bongolian delivers a groove-driven masterpiece. Plundering funk, boogaloo, tripped out psychedelia, beat, Latin and sci-fi, blended to perfection in the melting pot, spiced with Hammond, Moog synthesiser and bongo-driven vibes, Moog Maximus is The Bongolian's very best to date. Aimed at discerning dancefloors, it scores direct hits from the opening track Octavius through to closing track Aries and Scorpio. Particular favourites are Googa Mama, B-Boy Toga Party, Mr Woo and the smile inducing Moog n' bongo-driven Londinium Calling.
Sarge
The Twilights Play It Cool (self-released)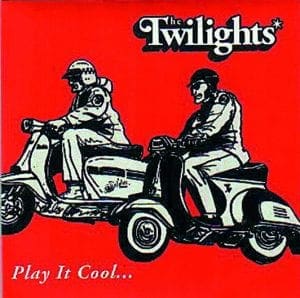 This popped through my door thanks to an American friend, Gene Meredith, with a note saying: "Give this a listen, I think you'll love it." It's great when your friends know your taste in music!
Essentially, this is an updated version of the classic Rocksteady sound, with touches of 2-Tone and soul thrown in for good measure, this six track mini album hits all my buttons hard. A very tight drummer underpins a fairly funky, but not showy, bassline while a skanking guitar chugs away over the top. Keyboards slide in and out and the excellent vocalist soars away over the top. The overall effect is of classic Jamaican Rocksteady, but with modern production values, to the extent where The Lover' could almost slide into a set of late Sixties material unnoticed with its almost perfect keyboard sound and subtle harmonies.
This may not be the easiest release to track down in the UK — I'd recommend contacting them through their Facebook page — but it's well worth the effort.
Nik    
French Boutik The Essential (Detour)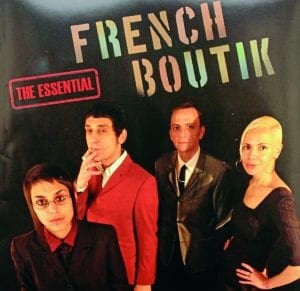 French-American purveyors of 'pop-moderniste', French Boutik, have carved themselves a formidable reputation over the past few years, via selected live performances and a series of vinyl only releases. With the sharp, sartorial four-piece currently working towards their debut album, Detour have amassed all of the band's equally cool output to date, with two until now unissued tracks, on one handy 14 track CD album. As the title suggests, this is the essential French Boutik so far. Its vocal harmonies, organ-powered, 60s-inspired, but very much contemporary-sounding Mod-pop with instant appeal. Bonus tracks consist of Au Comptoli, which was originally on a rare compilation, and cover version of The Riots' The Only Life I Know, reworked into La Seule Vie Qu'll Connaisse with a slice of French chic.
Sarge
Eat Defeat Time and Tide (Umlaut Records)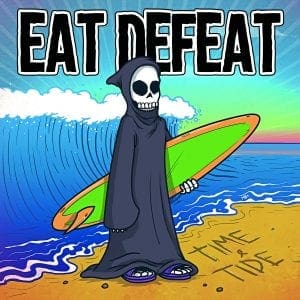 It's been a few years since Eat Defeat got as far as releasing something new, and they've brought a huge change of direction with them.
Gone is the angry punk meets ska shouting of old, in comes a lighter pop-punk sound, with harmonies, melodic guitar and a more spacious sound. Reminiscent of Green Day at their peak, this six-track finds the band in a comfortable place — they've found their niche. Fans of Rise Against will enjoy this, the skateboard park sound of America transported to gritty Leeds, losing none of its urgency along the way. Stand out track The North Remembers shows how far the band have matured in the few years since their debut. What would once have been a shouty, preaching punk song has instead surfaced as a well thought-out and nicely paced guitar-led track with tempo changes that puts its hooks into your brain and drags you along. It's not a release that I'd expect to hear played at scooter events, but not everything has to be about stereotypes, does it?
Nik  
This article was taken from the July 2016 edition of Scootering, back issues available here: www.classicmagazines.co.uk/issue/SCO/year/2016

Enjoy more Scootering reading in the monthly magazine. Click here to subscribe.