King Mojo There For You/5th Time Around (Zuffle)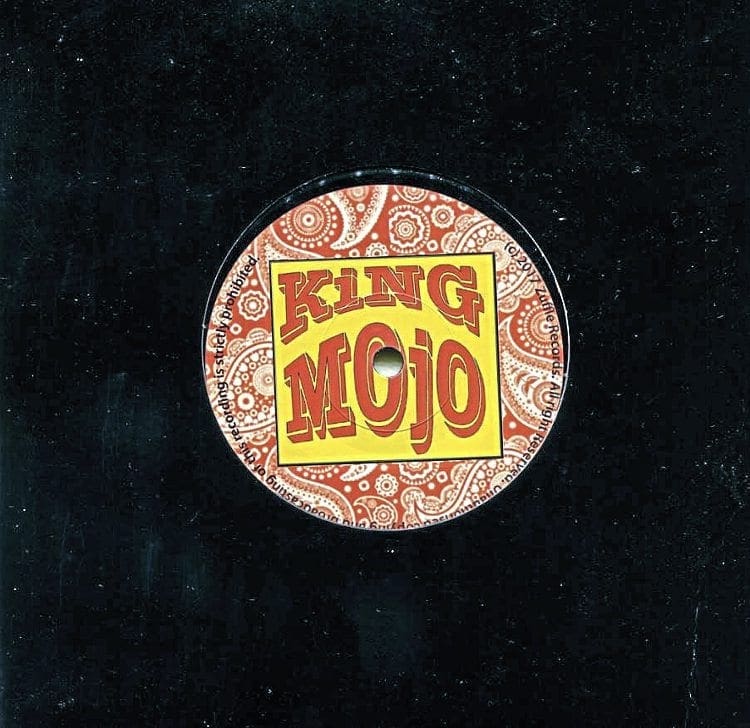 Hailing from the North East of England, Middlesbrough to be exact, King Mojo now with this, their second single, have created a bit of a stir with a number of movers and shakers in the know. Hardly surprising as King Mojo have a sound that is not only reminiscent of 80s Medway garage punk — it is also something of a revival. Of course, having recorded in Ranscome Studios in Rochester, Kent with Graham Day (The Prisoners, Prime Movers, Mighty Caesars, Gaolers) on production duties, plus Medway punk band Wipeout's Jim Riley guesting on the recordings, nothing less would be expected. Both the EP and vinyl single are precursors to King Mojo's debut album which was due out late 2017. Currently, on tour in Germany (October 2018), the four-piece head to America in February (2019). Visit www.facebook.com/kingmojo.uk for up to date information on the band.
Sarge
The Sha La La's (Gotta Find) A Better Way (Detour)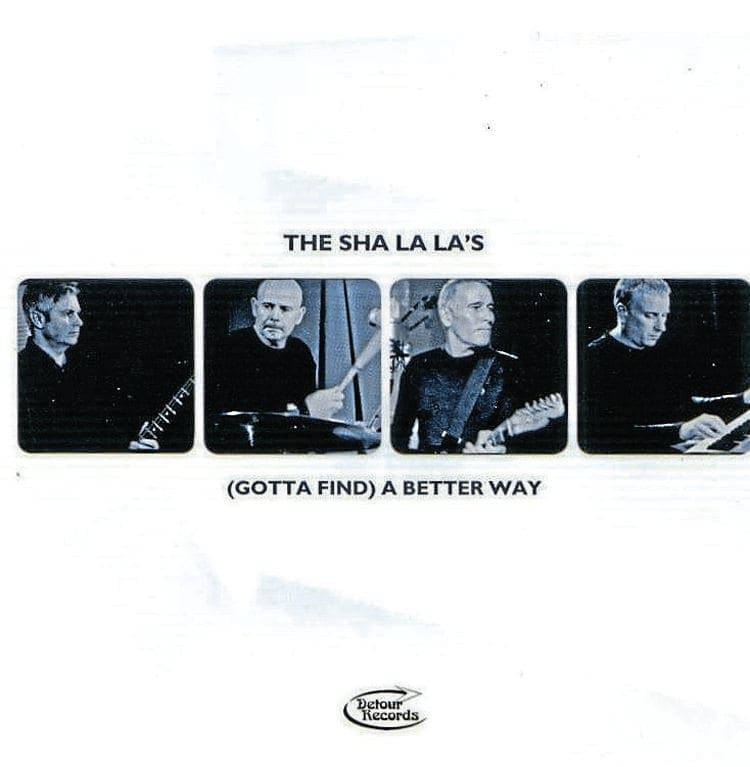 The Sha La La's have been creating ripples of excitement over the past four years or so. A combination of explosive, captivating and energetic performances and an ever-growing arsenal of Mod-inclined original material, that has a soulful leaning with a dash of psychedelia, has seen their reputation rocket skyward. Following on from Soul Of The Nation (single), Feelin' Real (album) and Your Blind Soul (EP), The Sha La La's new 10 track album, (Gotta Find) A Better Way, should propel them even higher. From the opening notes of the title track to the swirling psyche of closing track Yer Revolution, it's a thoroughbred album. Other early favourites are the smouldering, slow-burning Let Love Shout, Leave The Hurting Behind (Move On) with its laid-back jazzy Style Council-esque grooves, and the soul-flavoured, Hammond-infused grooves of Love Get Ready. While there are bands, such as The Sha La La's, out there believing in what they're doing, in spite of the banal pap imposed on the nation via televised 'talent' shows, there is hope the UK music scene will continue to produce real talent.
Sarge
The Chosen As If By Magic… (Paisley Archive)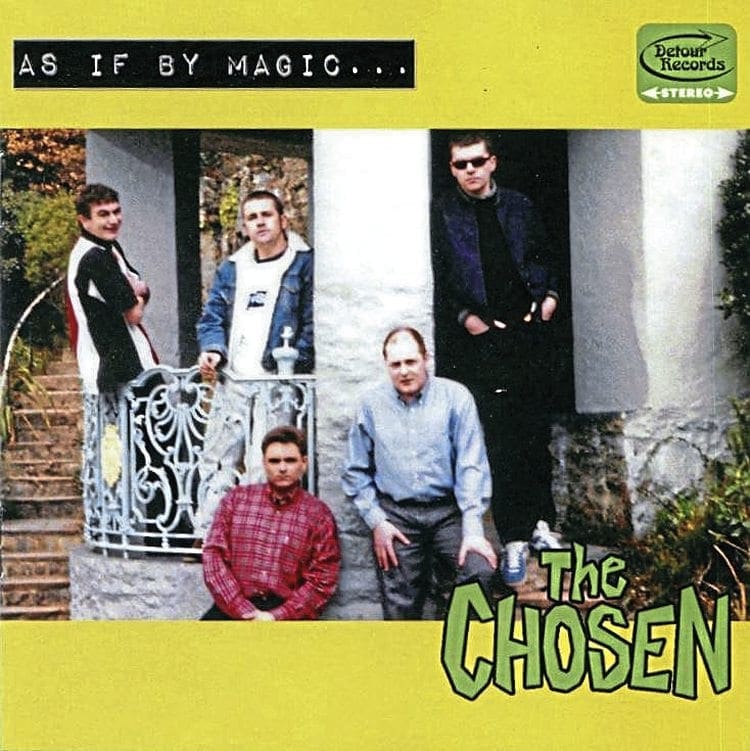 Formed back in the 90s, The Chosen made a sizeable impact in a relatively short time. Three of the five band members were also members of scooter clubs. Their first gig set list consisted of cover versions of Mod anthems, originally recorded by the likes of The Chords, Purple Hearts, The Who and Secret Affair, interspersed with a few soul classics. On the strength of that first gig, a number of Scottish scooter clubs were queuing up to book the band.
The Chosen soon added a brace of original songs to their repertoire: New World and It Doesn't Matter Anyway. These got the band a record deal with Detour Records, the two tracks becoming their debut single. New World even had exposure via John Peel's radio show. Some high profile support slots to name acts across the UK followed, along with the arrival of John Marley on drums. The Chosen wrote more original tracks, the majority of which appeared on their acclaimed debut album Something For The Weekend. Prior to recording that album their line up increased with Nicola joining the lads, providing brass to some of their numbers. Potential and promise The Chosen possessed in abundance, however, sadly, the band didn't quite hit the heights they could and probably should have done. That said, The Chosen were championed by a number of music magazines (including Scootering).
Article continues below...
Advert
They recorded cover versions for several Mod compilations, they were invited to do a BBC session and recorded demo versions of new original material which would've been the basis for their second album. Eventually, The Chosen called it a day in the early noughties. Following their split there were discussions about them reforming, which never reached fruition for a variety of reasons, until tragedy struck, Drummer John Marley passed away and The Chosen reformed for a one-off charity gig, all proceeds to charities supported by their late drummer's family. As If By Magic… consists of the demo tracks intended to become their second album, plus cover versions they recorded for Mod compilations, with the bonus of a radio interview as the final track. Raw and unpolished, the original material on this posthumous album provides an insight into how far The Chosen had developed musically and hints at what might have been had circumstances turned out differently.
Sarge

Enjoy more Scootering reading in the monthly magazine. Click here to subscribe.
Article continues below...
Advert