Piaggio or Innocenti? We're often accused of bias but happily Steve Apsey's auto conversion ticks both boxes.
Let's be honest, we all know that auto conversions are an emotive topic; people tend to love them… or hate them.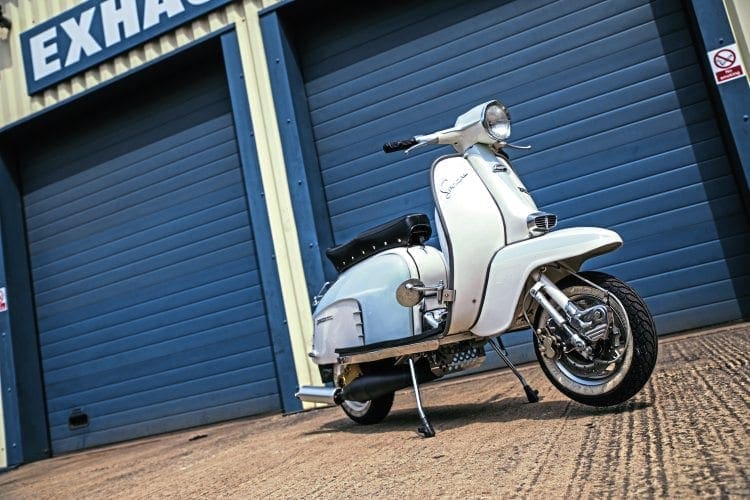 The heated statements and conversations which can spring from this debate are legendary (and that's a polite way to put it). Personally I enjoy the irony that the power-plant of choice to propel many old Lambretta frames into the 21st century is a Piaggio product, in this case one sourced from a scrapped Skipper. Its owner, Steve Apsey, is a man with little time for brand rivalry or auto haters, having owned everything from a Vespa 90 to a Scomadi 200 and most scooters in between. He's been there, done it and got the T-shirt as far as owning and riding the various brands and models goes.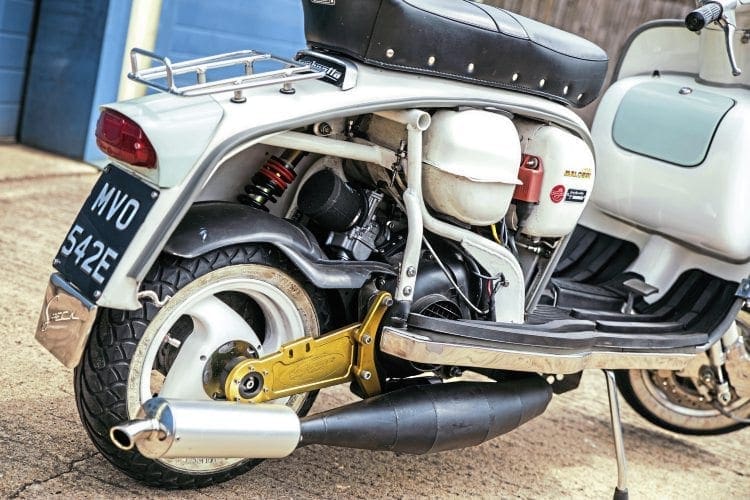 Steve explained: "I bought this auto after owning both Scomadi 125 and 200s. I'd wanted an auto conversion for a long time but the problem with most of them is that they look like a mismatch of parts. When I saw this for sale I was impressed by how true it looked to the original." In the esoteric world of auto conversions one name is particularly well regarded, that of Dave Briggs from Batley-based PSN Tuning. Dave has achieved what has eluded many other conversions, a finished scooter that retains its original lines and almost uncut panel-work. It takes more than a passing glance to realise Steve's Lambretta is anything other than a tidy Li. This illusion continues even when the side-panels are removed as incredibly Dave's managed to retain both the tool box and original tank.
Although visually the scooter's pretty much as Steve purchased it, he's managed to make it his own thanks to some neat work and a few performance tweaks by Gloucestershire based Shiny Red Tuning. "The engine was a little tired when I got hold of it and Shiny Red have done a brilliant job of pushing it to 23.5bhp," said Steve. This healthy performance is thanks to a ported Malossi 172 kit with variator, full circle racing crank and 30mm Polini carb. Also resolved is Steve's main issue with the Scomadi, namely its notoriously hard suspension (though improvements were made to later models).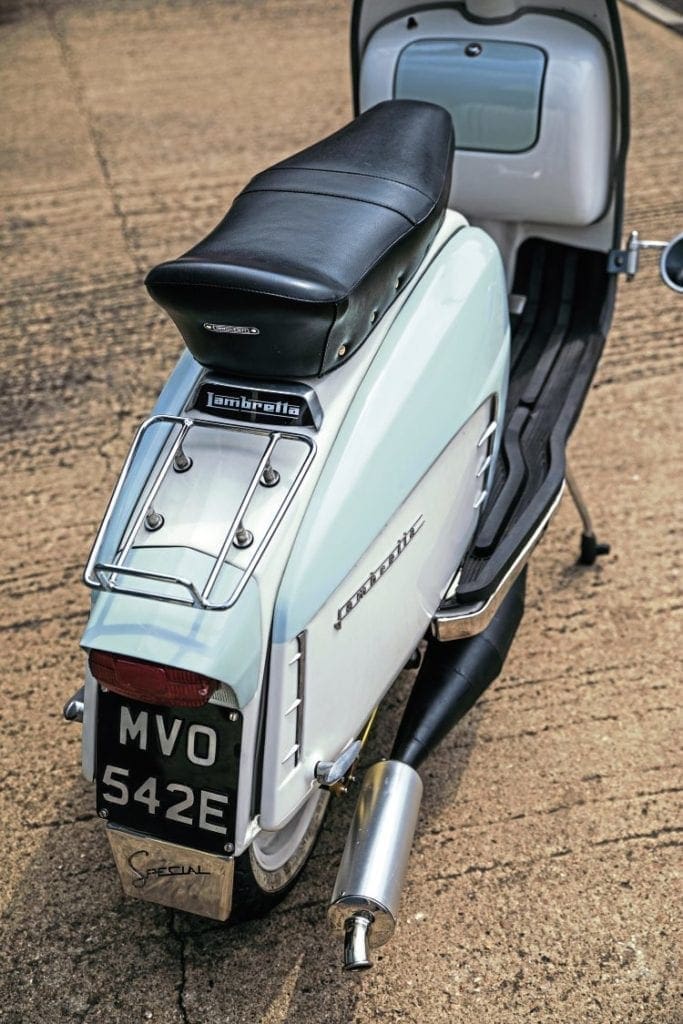 "This has a pair of BGM shocks on the front and a Bitubo unit to the rear, making it a very pleasant ride indeed. I've also tweaked the ignition so the engine runs a little cooler. So far it has proved to be reliable and although I've not ventured far in terms of distance, it is used on a regular basis so gets a lot of miles in."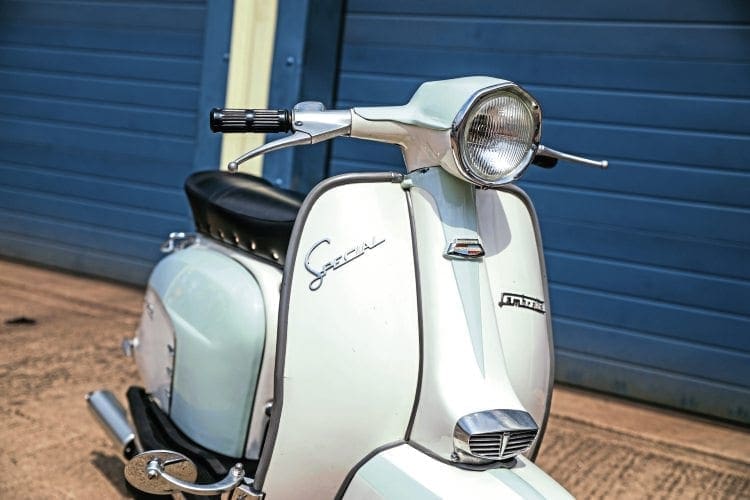 For many years the debate's raged over the Lambretta's style versus the Vespa's reliability. Steve's auto shows that by opening your mind to conversions, it's possible to have the best of both worlds.
MAN & MACHINE
Name: Steve Apsey.
Home town: Reading.
Club: Red White and Blue Ride Out Crew.
First rally: Brighton 1984 on a Vespa 90!
Type: Lambretta Li150 Special (1965).
Conversion: Dave Briggs
Engine: Piaggio.
Kit: Malossi 172.
Variator: Malossi.
Carb: Polini 30mm.
Output: 23.5bhp.
Suspension: BGM front, Bitubo rear.
Words: Stan
Photographs: Gary Chapman

Enjoy more Scootering reading in the monthly magazine. Click here to subscribe.