Phil Daniels' portrayal of crazy, mixed-up Jimmy Cooper in The Who's 1979 Brit-flick classic Quadrophenia, created the first — and possibly last — parka-wearing, Mod idol of the silver screen. But unlike his character, Phil has only recently taken to riding scooters, as our reporter, Andy Gray, discovered.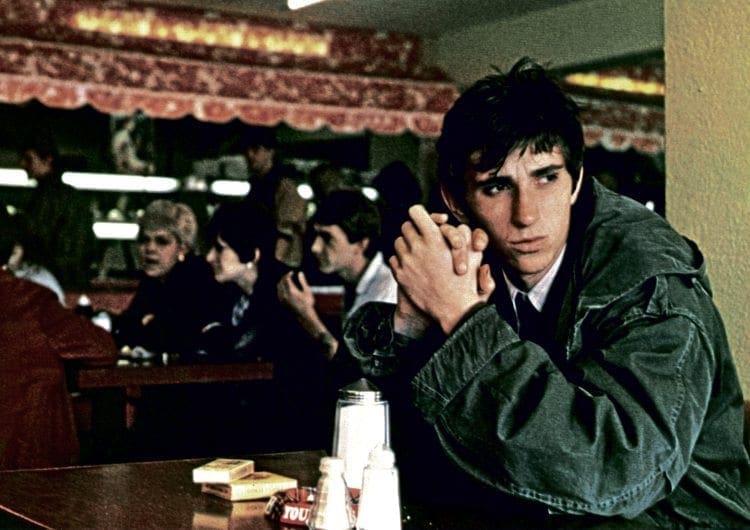 What took you so long to sort yourself a pair of wheels Phil?
I met a guy who does-up scooters and thought it would be nice to have one as a little run-around. I've got a 1962 Lambretta Li Series 2. It's old and lovely, and you've really got to slam through the gears to get it going. I've always liked bikes and scooters and it's just nice to ride something that's old and been done-up really well. It's got all the original features.
With you living in London, I'm assuming a scooter's a more convenient — and stylish — way to get around town.
I'm not going to go out on it a lot, just every now and then. If I fancy a ride I put my helmet on and off I go for a little spin around Wimbledon Common. I used to ride bikes and scooters into the West End because you used to able to park them, now they charge you. You'd put it in a parking bay or up against a wall and you and the bike would be left alone. Not now.
Your scooter's blue and while. Is that anything to do with you being a big Chelsea fan?
I tell everyone that they are its Chelsea colours, but really I just wanted a scooter that was done out in blue and white; it was red and white originally, but I just didn't feel that I could keep it that way. There's nothing too flash about the scooter to be honest. I didn't really want one which had my name on it or anything like that.
Will you be taking it on any rallies?
Yes, I might go on a couple. I've also been talking to the Teenage Cancer Trust about doing something with them.
Did you have to immerse yourself in 1960s Mod/scooter culture in order to play Jimmy?
When I was young I listened to The Kinks and a lot of Mod music. I also liked rock music, things like Black Sabbath. But I knew the score completely when I did that film — I knew about The Who, the Floyd and what the rock and roll culture meant to people.
Is it true John Lydon was considered for the Jimmy Cooper character?
Johnny Lydon was up for it at one point and if he'd have done it, Jimmy might've been a different character. But I did it and that's the way the cookie crumbles.
You could've bought the scooter you rode in the film.
Yeah, for £200. Someone said it got sold for £30,000. I've been skint a few times, so I would've sold it before it reached that five-figure value. It was just a scooter we borrowed from some bloke for the film. When I was offered 'Jimmy's scooter' I thought 'it's just a scooter' and gave it back to him. In hindsight, of course…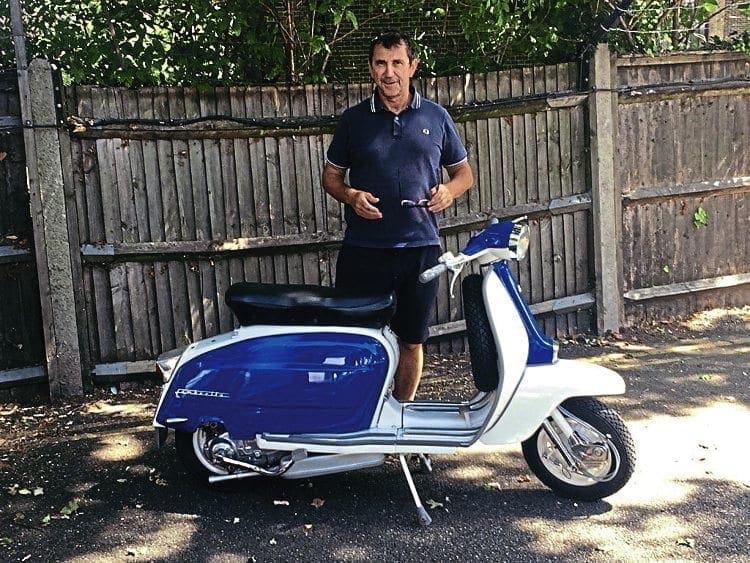 There's talk of a Quadrophenia sequel, To Be Someone. Are you involved?
Ray Burdis (To Be Someone's director) is a good friend and I wish him all the luck with the film, but I'm too old for it. If I was to make a film about Jimmy as he is now? An interesting angle might've been to have him living on the streets having served as a soldier in Afghanistan or somewhere like that. It might've been good to have a story about his attempt at rehabilitation after messing-up badly in life. Ray's film is all about clubs, gangsters and scooters.
Before famously guest appearing on Blur's Parklife single in the 90s, a decade earlier you were lead singer in a new wave band called The Cross.
The Cross were quite good; a proper band, but people imagined we were manufactured. It would've been nice to carry on at the time and do my own music. The Blur thing was all very well, but, you know, it's their thing — it's not what came out of my head.
As well as Blur, you've sung with the Stranglers. Anyone else you'd like to perform with?
I met Ian Dury when we did a radio play together years ago. I suppose he's someone I would've liked to have locked horns with and maybe done some music with.
Your stage and screen career is nearing its fifth decade. What's the secret of its longevity?
The trick is to make sure you know what you want to do as an actor and not just go for the money. I've always wanted to improve as an actor by doing different things. When I did Quadrophenia nobody knew it would end up being regarded the way it is today. I loved doing it and what it stood for, but I had to move on and do the next thing.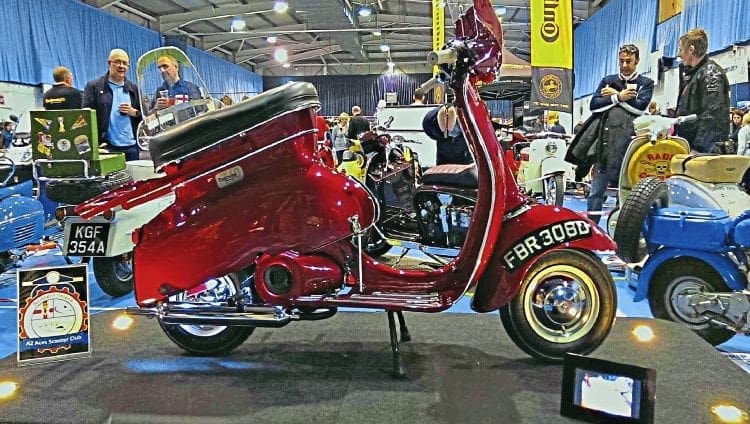 'Blockbuster' films such as Zulu Dawn; Brit-cull classics Scum, and Meantime, stage adaptations of A Clockwork Orange and more recently King Lear alongside Sir Ian McKellen… yours is a phenomenal acting CV. Do you have a favourite piece of work?
I've performed with the Royal Shakespeare Company, the National Theatre, played in straight and odd musicals. I've done things people haven't expected me to do and I've enjoyed my stint so far. I particularly enjoyed a series I did called the Outlaws (a 'black comedy' which originally aired on BBC3 in 2004 and starred Phil as shifty legal firm owner, Bruce Dunbar).
Aside from going to watch Chelsea, how do you relax away from the stage?
I'm a golfer, which surprises a lot of people. I'm a member of the Stage Golf Society for actors who like to play with and against each other. I'm not going to divulge what my handicap is, but I'm alright — I get round.
Bringing it back to scooters… what would be your dream machine?
I quite like the Triumph Tina and those weird-shaped German ones with sidecars. If I lived in the country I'd probably build up a collection. My scooter's lovely, though. I'm always worried every time a park it someone's going to nick it.
Any advice on a route worth taking around London via scooter?
Drive over Hammersmith and Chelsea Bridge and get yourself to over to Richmond Park where you can ride around looking at the deer.

Enjoy more Scootering reading in the monthly magazine. Click here to subscribe.