A music inspired Lambretta, sell-built by the owner, and what a result…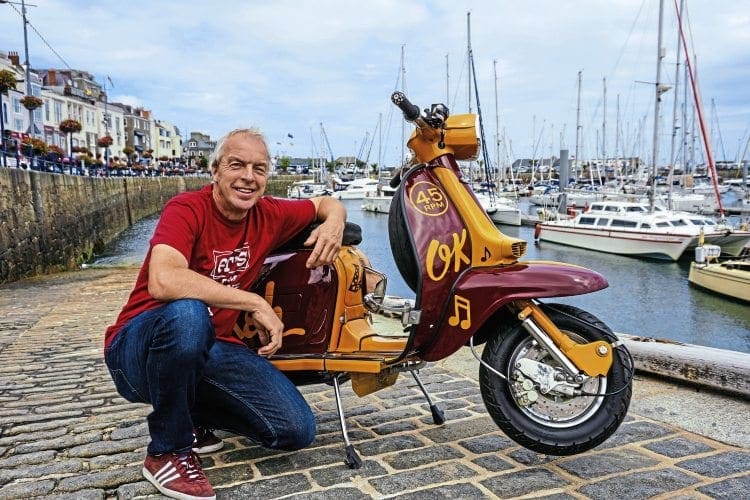 Many people can claim a complete self-build but Andy Newman took the concept one step further by building his own sandblasting booth for the job. "I restored the whole thing myself, engine build, electrics, spraying, panel beating, even the sand blasting. The only body part that is new is the front mudguard. Everything else was on the scooter when I bought it, some bits might not be 100% GP, but I am happy with that," he says.
Andy bought the Italian GP in 1989 and used it for a couple of years on rallies before laying it up around 1993. There was still love for the old machine which moved around the country with Andy several times, finally stopping in Guernsey. Then winter restoration started with the intention of attending the next IOW rally.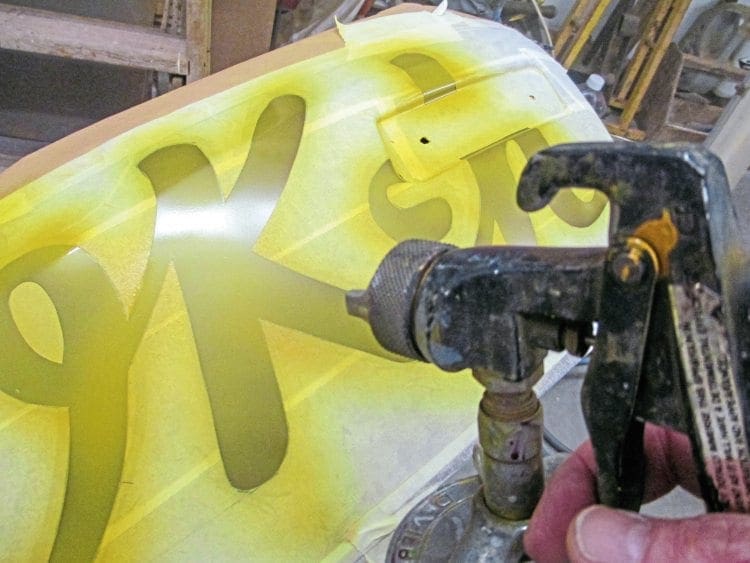 "The exhaust is the original MSC black chrome Micron that I bought from the late Dave Webster in 1990. Engine is a fairly standard Rapido, altered gearing, electronic ignition with lightened flywheel and hydraulic disc. The aim was to build something with a good top end for long journeys. It started first kick after rebuild and has been reliable since."
While many may consider an engine rebuild, few will attempt paint — especially a custom scheme — but Andy isn't just anyone. "I have been a collector of vinyl soul records for years and decided that I wanted to do an Okeh spray job. It's an iconic label with an interesting history as it was founded by Otto K E Heinemann, who named it using his initials.
"I started by matching paint to a record sleeve and then photocopying the graphics, enlarging them to the required size. These were transferred to masks and I applied the paint myself." Considering the home build nature of this GP, the finish is exceptionally smooth. An unusual effect is achieved with the panel grille blanking plates. "I wanted to have an uninterrupted  surface for the graphics but also keep the look of the panel. The plates were cut to size, bent, filled and shaped. They are bolted on so can be removed if required."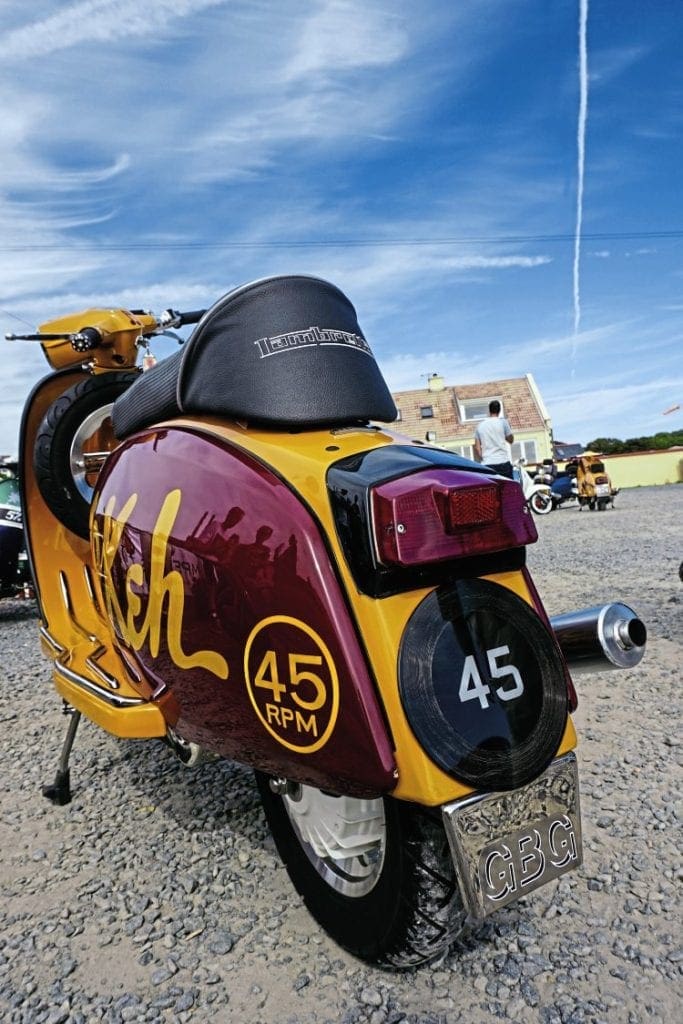 The finishing touch to the restoration is the number plate. "In Guernsey the plates are all numbers and no letters at all, there's no such thing as private plates, just interesting numbers — given the record theme '45' had to be the icing on the cake to finish off this labour of love."
Words & Photographs: Stan

Enjoy more Scootering reading in the monthly magazine. Click here to subscribe.