There aren't many custom show trophies for Spirit of Scootering — which is a shame, as Alan Dallaway's cutdown would be real contender…
Every good scooter club has a Dally. Usually cheerful, rarely a bad word for anyone, always willing to help and, like 95% of scooterists, a cheque book that isn't bottomless. "My mate, Alan, is one of those blokes with a garage full of scooters," Dally began, and among them was a rough T5 Classic. It looked like a good base for a project but we could never do a deal on it." All that changed when Alan's house needed painting, as Dally is a painter and decorator. It doesn't take Poirot to work out what happened next. Fast forward a few weeks and while Alan admired his freshly painted woodwork, Dally loaded the T5 into his van. The rear end was so rotten it came off in my hands," he laughed.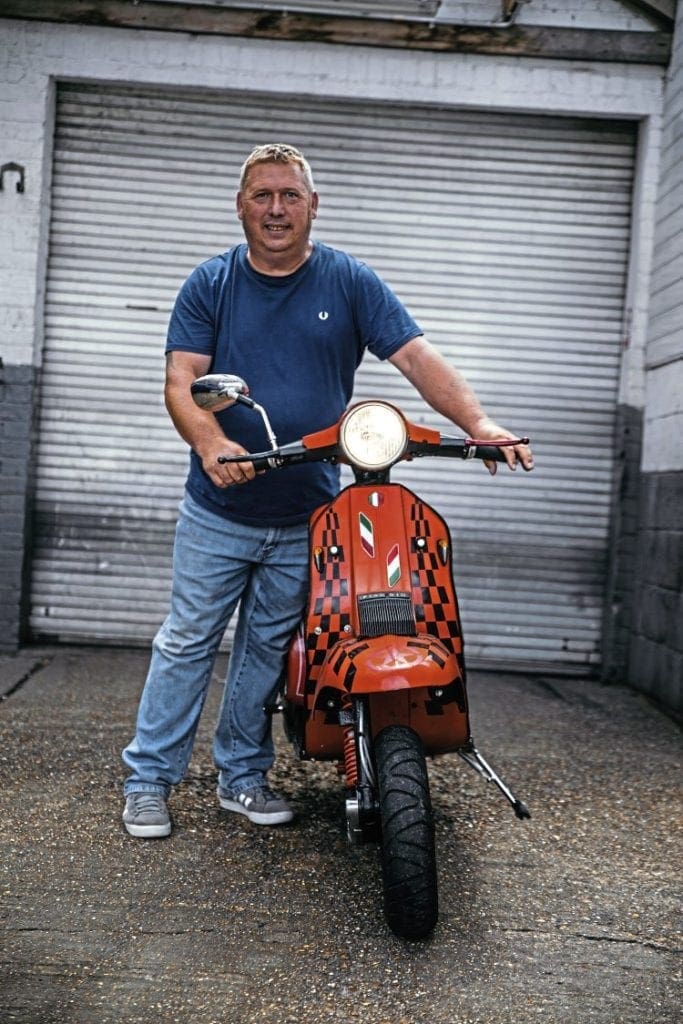 With any thoughts of restoring the T5 consigned to the recycling bin, Dally began to sculpt the frame, cutting out the rot while trying to keep a semblance of the original outline. With the luxury of time and a 'flexible approach' to the condition of parts, the majority of components are now enjoying their second life, having been rescued from the corner of a dusty garage. Its tank is a great example of make do and mend: "The paint was in such good condition that I decided to leave it. I even managed to reuse the stickers that were on it by merging a Vespa logo into them!"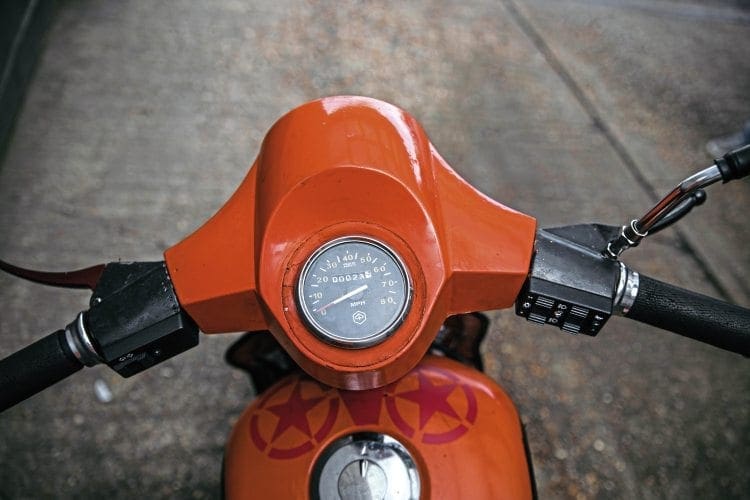 Of course even the best of friends have a limited amount of spares and some things have to be bought, such as the LED lights. For these Dally turned to eBay, not the high-priced collector's corner but the listings from China that cost pennies but take weeks to arrive. "It took two winters off and on to build but part of that was due to my family." Expecting a sad story to follow, I was surprised when his club mates began to laugh. With a shrug Dally continued: "I was inside the shed trimming the chequer plate and using the door as a soft surface to cut against. My son opened the door, I slipped with the grinder and ended up in casualty!"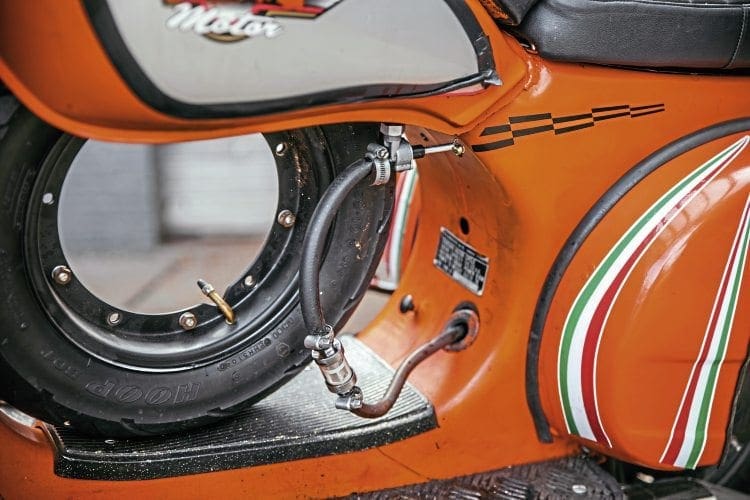 When asked if there was anything to change, Dally pointed out that the exhaust's strangling the Polini kit: "I only paid a tenner for it on eBay."
Even if the new exhaust costs more than the rest of the build combined, Dally's proved that with an open mind and good friends, it's still possible to build a usable scooter. If that's not the spirit of scootering, I don't know what is.
Article continues below...
Advert
MAN & MACHINE
Owner: Alan Dallaway 'Dally'
Home Town: Tadley, Hampshire
Club: Red White and Blue Ride Out Crew
Scooter: Vespa T5 Classic
Engine: 152 Polini
Carb: 26mm Dell'Orto
Paint and body modifications: By owner
Words: Stan
Photographs: Gary Chapman

Enjoy more Scootering reading in the monthly magazine. Click here to subscribe.
Article continues below...
Advert