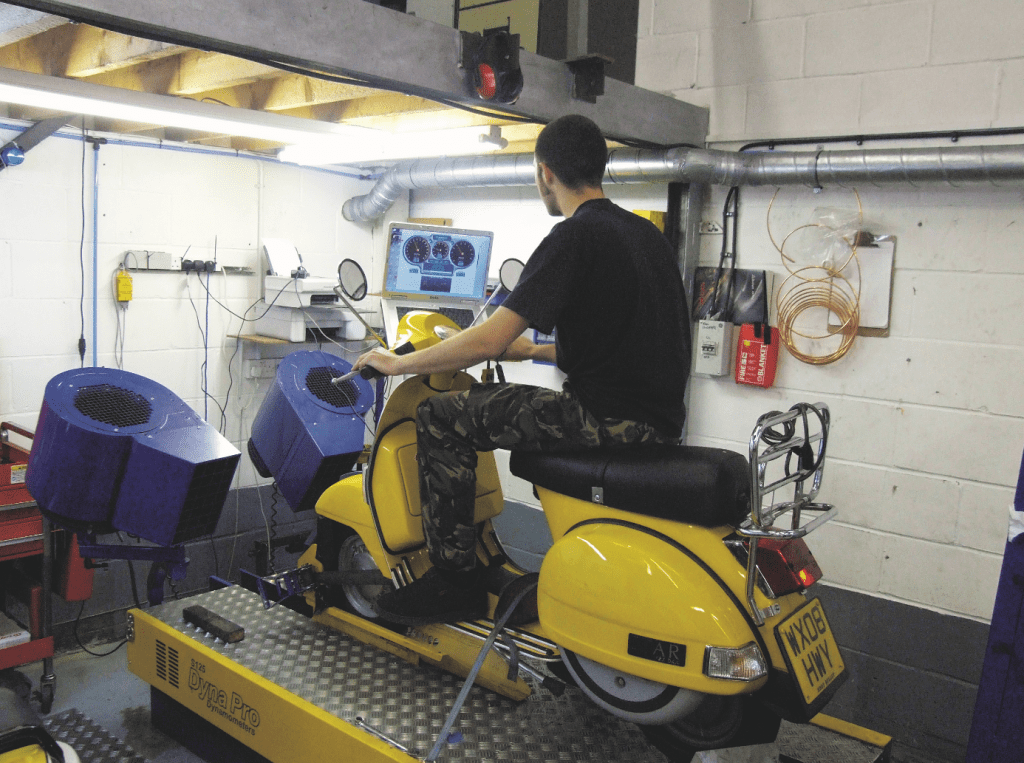 Somehow screaming a 50cc scooter up to 50mph is exhilarating , but riding a 125 at restricted speeds no higher than that is not. Psychological I know, but nevertheless true.
Back in April 2008 Eddy Bullet loaned us at Scootering a brand new 125cc LML Star DLX scooter for long term road test. Manufactured in India by LML using former Piaggio Vespa tooling dating from a licencing agreement that began in the mid-80s, the Star scooter has passed the latest stringent Euro 3 regulations regarding emissions, making it the only classic looking geared two-stroke scooter currently being produced in the world following the recent demise of the Vespa PX125. To comply with the law, however, LML have adapted the inlet and exhaust systems from that of the old Vespa it was based upon and while it has achieved the goal of being less polluting, this is at the expense of engine power and speed.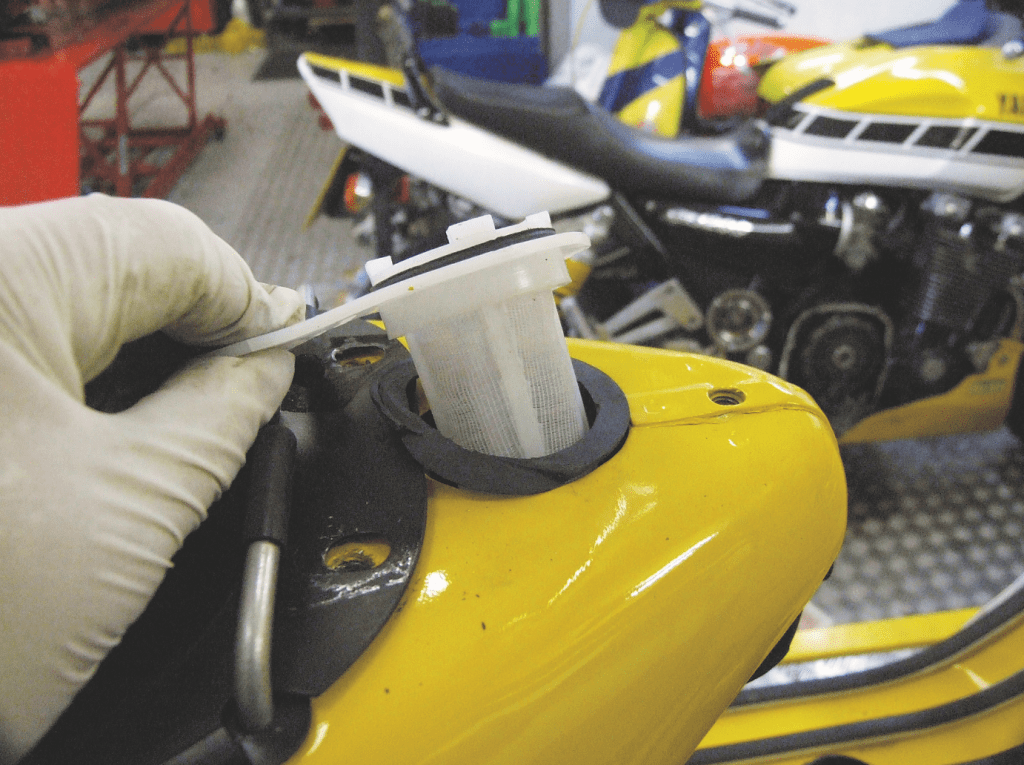 The first air filter to remove is located under the seal. To remove this simply unbolt the seat, lift out the filter and throw it away.
To begin with the LML has been used on a daily commute of just a few miles each way per day. Despite a section of this being on an 'A' road, our test rider reported that the asthmatic like 125 has done well due to heavy traffic restricting any chance of racing anyone. Delivered with PDI miles on the clock and almost a full tank of fuel, after clocking up 120 miles on the speedo we finally bottled it and put some more petrol in, £6.20 to be precise, a total of 5.17 litres.
There's no doubting that in standard form the LML Star DLX is a fuel efficient scooter, the factory claiming 80mpg at 40mph although it seems to be more. Add this to annual road tax for this 125cc being just £15 and the LML does make for cheap scootering. The fact is that riding a few miles to and from work each day in traffic is okay. It keeps up, has adequate acceleration from a standing start, and does what it's supposed to do. It's only when going further afield that you yearn for more power and the ability to reach (or even exceed!) 50mph without a long run up or a hill to descend. And changing down to third just to climb an average hill is a bit tiresome too.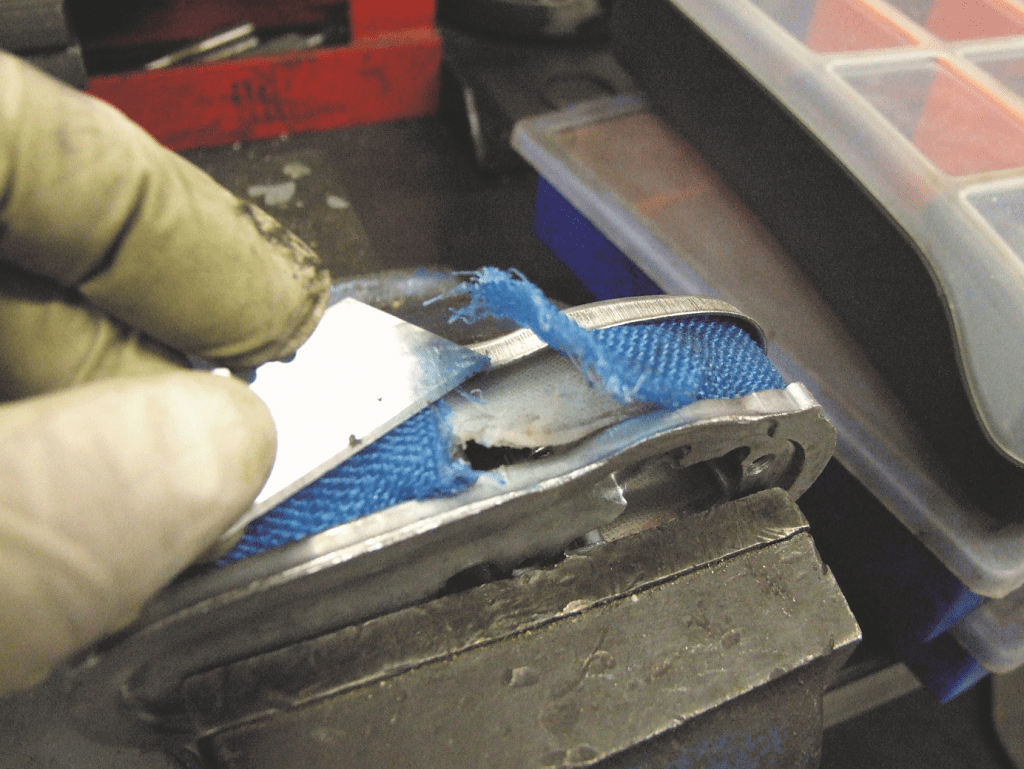 Remove the carburettor top and you'll find a normal looking air filter. Inside the outer blue membrane is double layered white one that needs taking out too. We cut the outer filler open along its seam before removing the inner filler and then replacing the blue one, securing it with Super Glue.
With a couple of hundred miles on the clock the LML had loosened up somewhat, being a little keener on the street, but a trip out of town brought forward the need for speed and so the next task was to make it a little less ecofriendly. It's time to remove the extra filters, change the carb jetting and ditch that exhaust!
As standard the LML had a peak power of 5.69bhp at the rear wheel on the dyno and we struggled to get it up to an indicated 56mph in fourth gear (albeit with hardly any power at that point). After simply removing a couple of filters and changing the exhaust and carb jets it peaked at 7.92bhp, an increase of almost 40 per cent! We even managed to get it up to 66mph, but the best bit was the increase in torque and the new spread of the power making it far more usable on the road.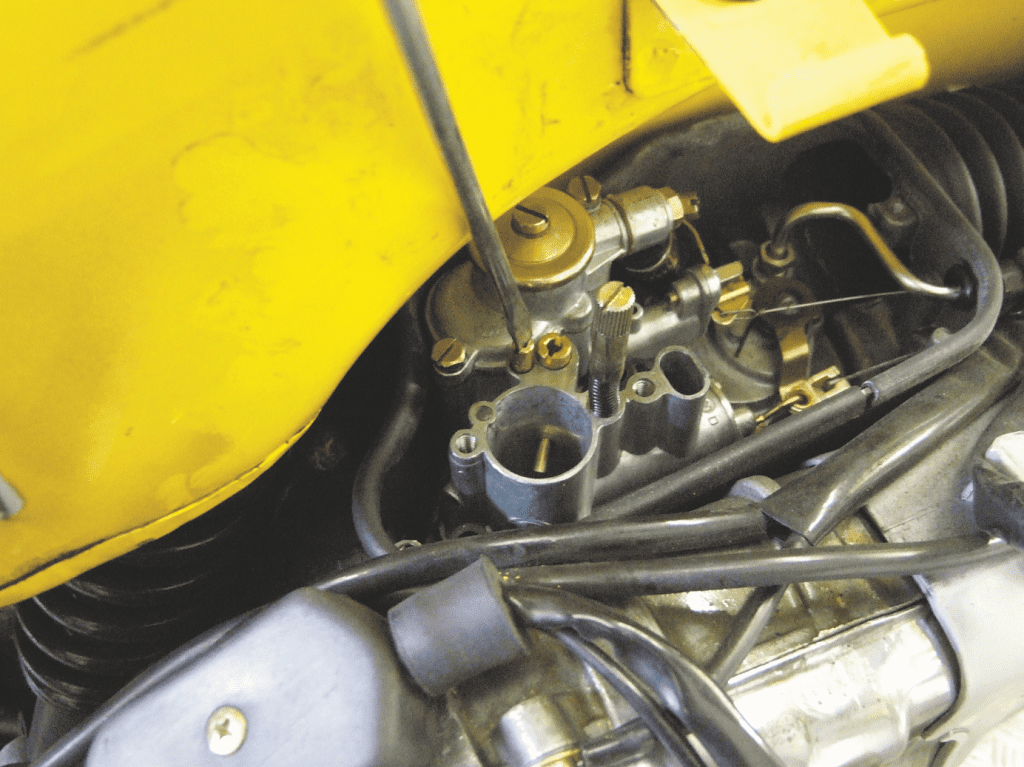 The carburettor is an Indian made Spaco copy of a Dell'Orto so the jets are of the same type, which is handy as we need to change them. We changed the idle jet up from a 130 to a 160, the mixertube from an E3 to a BE5 and the main jet from a 94 to a 98. We also adjusted the airscrew to approximately two turns out.
While it was okay before, now you can use the LML on dual carriageways, and even overtake other vehicles. It's also worth noting that this scooter has slightly longer gearing than a PX125.And all this has been achieved for little money, with a Sito replacement for standard PX125 exhaust costing around £40 and carb jets a few quid each. Usinga standard pipe means the scooter not only remains standard in looks but also in sound. And it's smooth to ride too and while Dean made that comment after spending all day dynoing Lambrettas, the truth is that the LML is indeed a nice ride.
Remember though, don't get too excited. While the increase in power achieved is very impressive for such little outlay, all we've done is revert the LML back to its pre-Euro 3 days and make it more usable on the open road. Yes, we've already seen 62mph on the speedometer!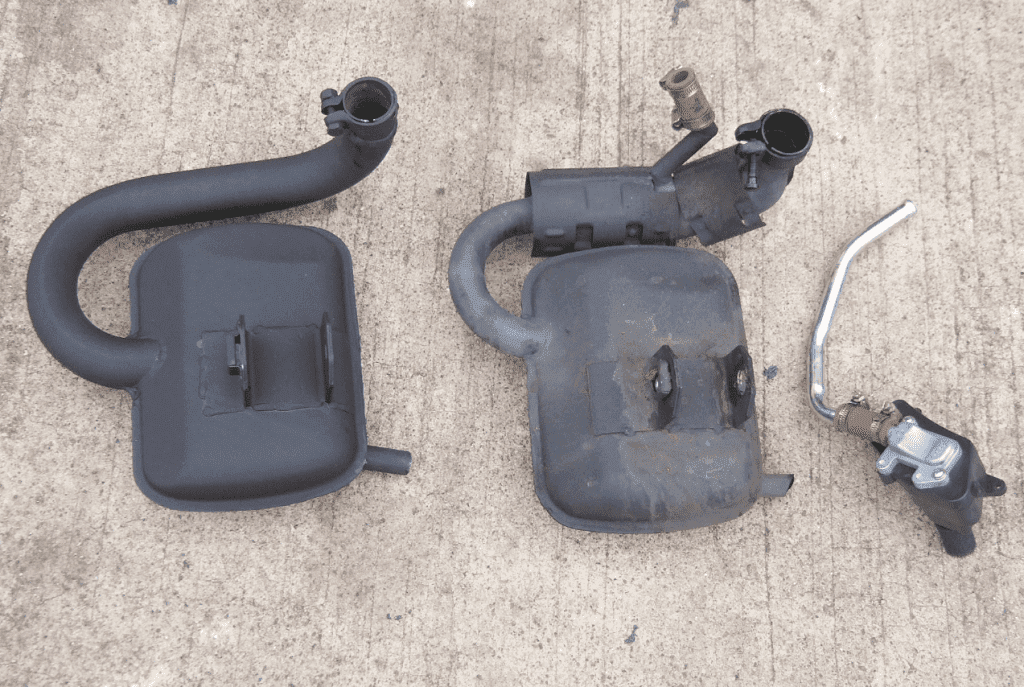 Finally there is the exhaust. To keep the scooter looking and sounding stock we fitted a standard PX125 exhaust manufactured by Sito (an EU approved OE replacement), which has none of the catalytic or air recycling gadgets and a downpipe without tapers.
Our LML 125 Star DLX was supplied by Eddy Bullet 101275810444), and we'd also like to thank Rob and Dean at1B Tuning (01702 545952) for Dynoing the LML for us.

Enjoy more Scootering reading in the monthly magazine. Click here to subscribe.