I've a soft spot for the lunatic fringe of the scene: those who tune a scooter to within a couple of millimetres of explosion and then disguise it as a bog standard example of the ridiculously slow scooter it started life as. There are also some who want to take that idea a little further though, there always are…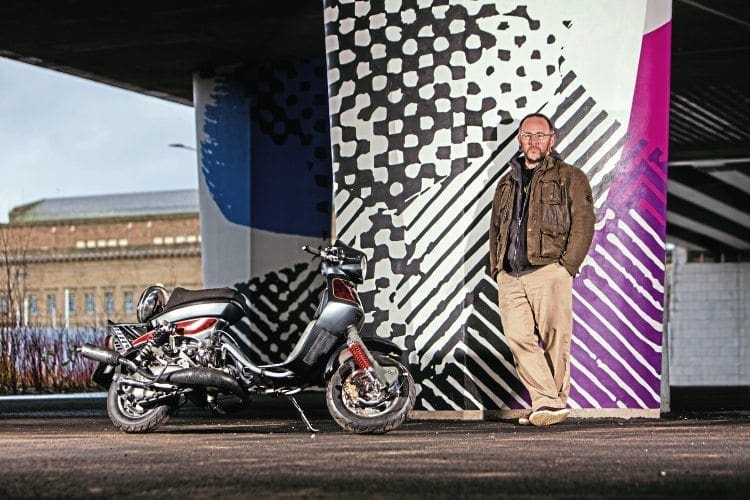 Street sleepers aren't a new idea; the earliest ones are lost back in the drunken haze of the late Eighties, but I don't think I've seen anyone take it to this extreme. Not content with the full bodied look of most of these beasts, a mixture of wine, beer and internet shopping helped Phil Davidson decide that he needed something that would surprise a few of the local bikers in a straight line, but would also be a good machine for throwing around the back roads of a weekend, something that his area, Dundee, has plenty of.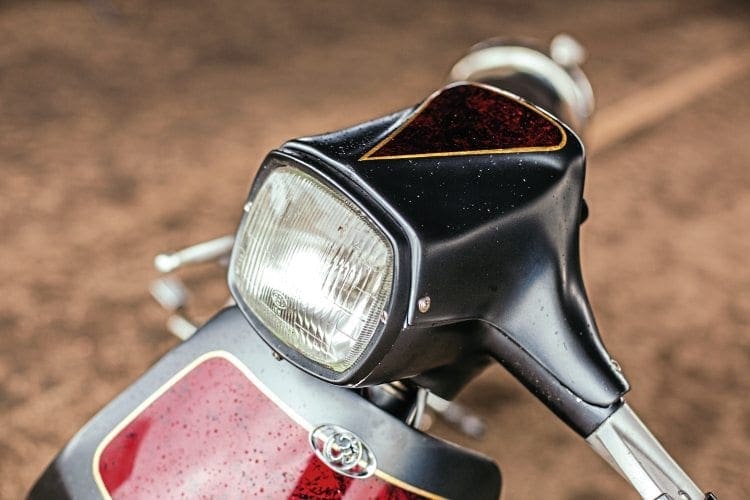 While this is another of those 'seemed like a good idea after a few pints' stories, it's one that has a fair amount of good fortune in the making. With the basic idea in his mind, he started casting around for a base project and very luckily fell upon the ideal machine. Started by renowned scooter tuner and builder Dave 'Madness' of Bradford, it was picked up at a fair price as a barely started project, but was exactly what Phil was looking for. Farming the engine out to MB to work on, he started crafting the chassis into a heavily Vega influenced design.
It's widely accepted that the Vega isn't the stiffest or best handling of any of the Innocenti models and, with that in mind, it would be a fairly stupid and positively short lived experiment to try and bolt a fire breathing motor into one. The only alternative was to modify a Li type chassis to take the Vega bodywork parts, which is obviously the route that he's taken.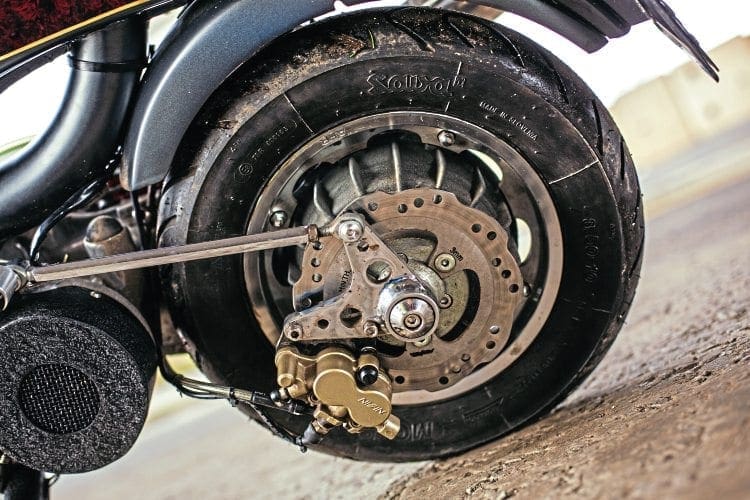 Phil agrees that scooterists wouldn't be fooled by the disguise for a second, but then I suppose it's fair to say that it's not scooters that he's planning on chasing with it, and that if it was they'd not get that much chance to examine it in detail as it shot past them. So what propels this mighty moped lookalike? An old school TS1 225 forms the basis, though it's been heavily updated, being modified using a one off liquid cooling system. The radiators are hidden away behind the legshields, with two large mesh filled cutaways helping the air current find its way through.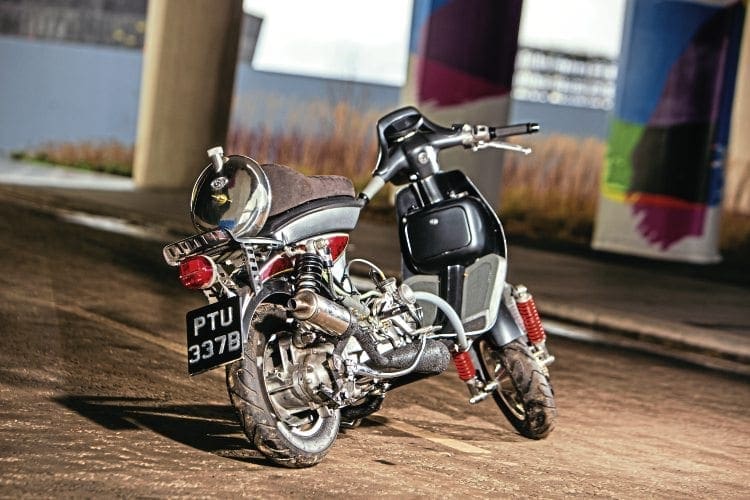 A 35mm Keihin carb feeds fuel into this arrangement, with the burnt fuel originally exiting via the KRP2 shown in the photos but, by the time you read this, it's expected that it will have been replaced with something that more echoes the lines of a genuine Vega exhaust. All this work combines to push out a very healthy and adrenalin generating 28bhp, with a decent 201b-ft of torque. When pushed through a Li150 gearbox you end up with a scooter capable of nearly 100mph. The downside of this is that intermediate components have to cope with power that are beyond the limits of their normal design capabilities, as was seen during the dyno work when it ate the cassette clutch which was originally fitted. Given all that, the idea isn't for the scooter to travel at those sort of speeds, 80+ will be enough. But that just means that it's likely to be stood on the back wheel for a fair amount of time when given a handful. That should wake up a few riders of tupperware torpedoes, if nothing else.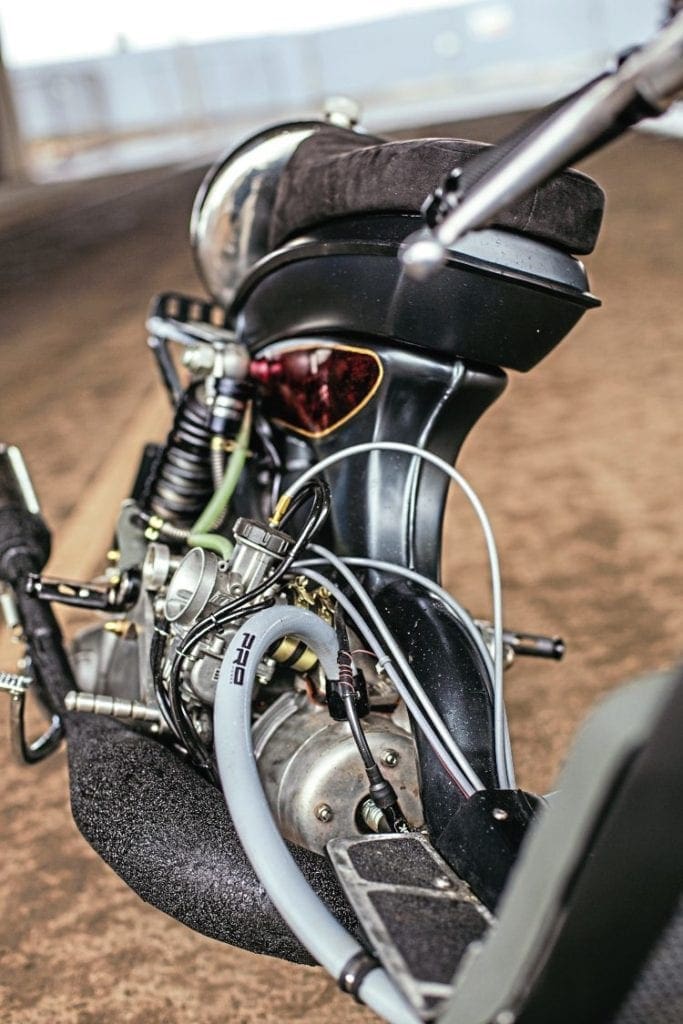 The beautifully simple but striking paint was completed by Mike Coutts of Aurora Customs, the subtle gunmetal and burgundy marbling adding to the air of innocence that the scooter generates. The lack of anything approaching race styling, other than the little fairing on the top of the dropped bars, all conspire to lull unsuspecting victims into a sense of false security before they get eaten by a shopping bike lookalike. It comes right back to what your mum always told you… beware of the quiet looking ones, they're trouble.
MAN & MACHINE
Name: Phil Davidson (Lamby)
Job: Owner of Metalurgey tattoo studio.
Scooter club & town: I don't do clubs and their politics but I hang out with the Dundee stars and stripes at events.
How and when did you first become interested in scooters: Late 80s with all the other young Mods in Dundee.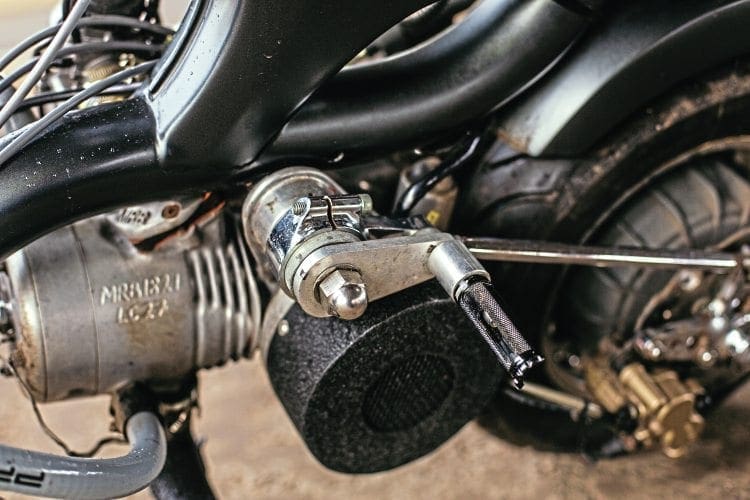 What was your first scooter: Some old Vespa I never got roadworthy, then a PK50 on the road.
What is your favourite style of custom scooter: Anything well engineered. No overdone amateur airbrush work so it looks like a fairground ride.
First rally or event: Girvan I think. Can't remember the year.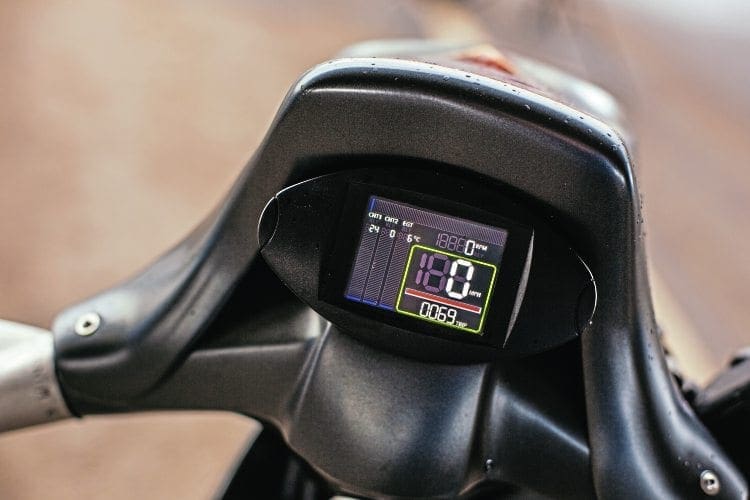 How did you get there: On the back of a mate's scooter.
What's the furthest you've ever ridden on a scooter: Probably one of the northern rallies, so around 300 miles?
What's your favourite Scootering magazine feature: Tech stuff and some of the custom features.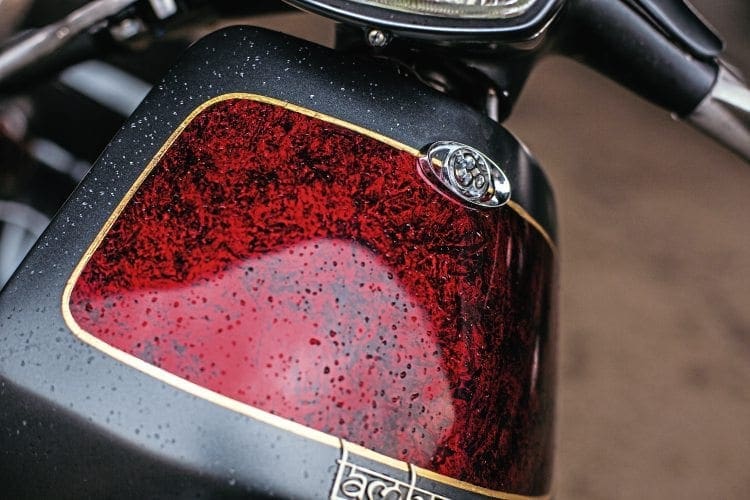 Your favourite custom/featured scooter of all time: Wake.
If you had to recommend one scooter part or item of riding kit what would it be: Decent brakes and good riding gear. Road rash and broken bones suck.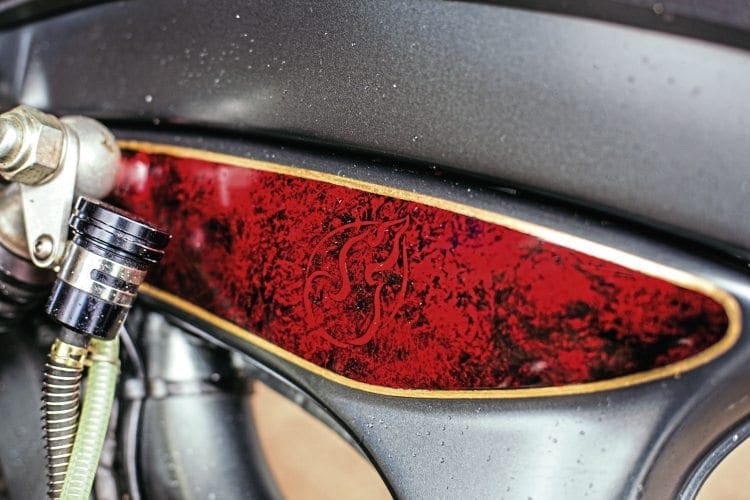 Name of scooter & reason: It doesn't have a name, it's a lump of metal. Probably LC VEGA if you must give it one.
Scooter model: Li/Vega hybrid.
Inspiration for project: Beer, wine and the long nights on the Internet.
Time to build: Two years.
Any specialised parts or frame mods? What & by whom: Pretty much every part of it. Started by Dave Madspeed, the rest by me except the tuning and LC conversion by MB.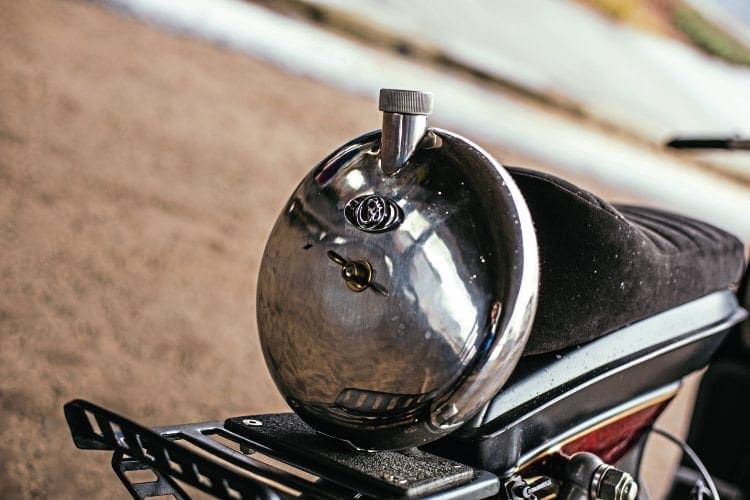 Engine spec: Tuned TS1 225.
Crank: Race. Carb: 35mm Keihin. Exhaust: JL2 at the moment. It's currently getting a one-off built. Clutch: AF cassette (to be upgraded soon). Gearbox: Li150.
Describe engine performance, power delivery and scooter handling: 28bhp 20lb-ft torque. Built as a B-road racer for blatting around East Fife roads. Definitely not a motorway machine.
Has the scooter won any show trophies: Best engineering Kelso 2016. I still don't have my trophy because no one told me on the weekend.
Is the scooter reliable: So far apart from the clutch.
Paintwork & murals done by: Mike Coutts at Aurora Customs.
What was the hardest part of the project: Being patient and finding the time to be out in my freezing cold garage.
Do you have any advice or tech tips for anyone starting a project: Build the machine you want, not what your mates want you to build.
Is there anyone you wish to thank: MB, and Mike Coutts for putting up with my silly ideas and being to translate them into reality.
Words: Nik
Photographs: Gary Chapman

Enjoy more Scootering reading in the monthly magazine. Click here to subscribe.