Over the last three decades the VFM has become an institution within the British scooter rally scene, but who is the man behind it all? Scootering has a word with Steve Foster…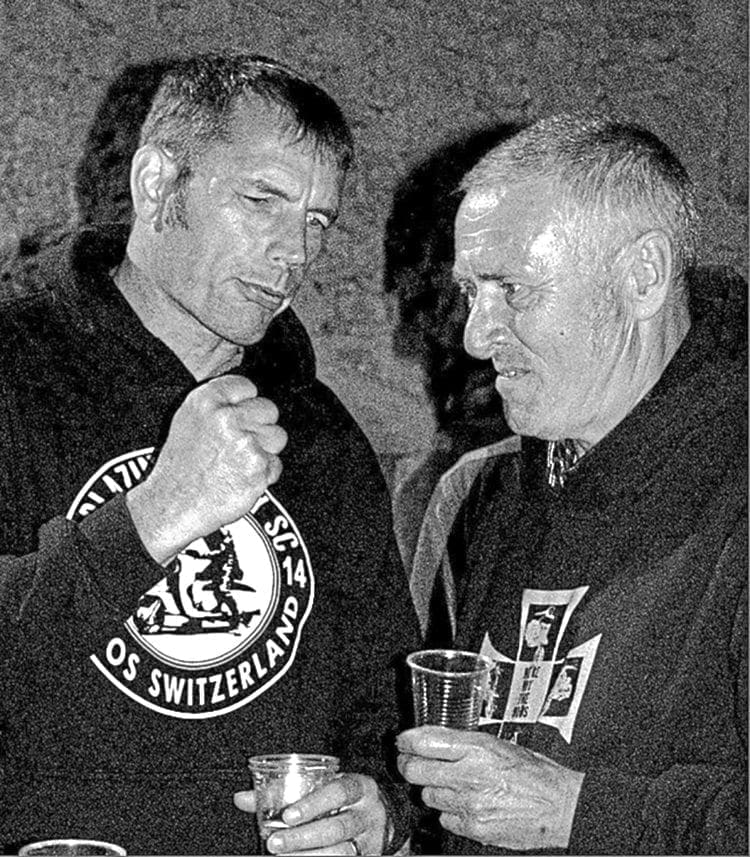 Anyone who has attended a national scooter rally since the 1980s will, at some point in time, have crossed paths with one particular person… most likely completely oblivious to the fact and totally unaware, perhaps in a night time venue or a bar. That person is Steve Foster, the main man behind the legacy that is the VFM. Anyone who knows Steve will more often than not associate him with organising scooter rallies but there is far more to him than just that.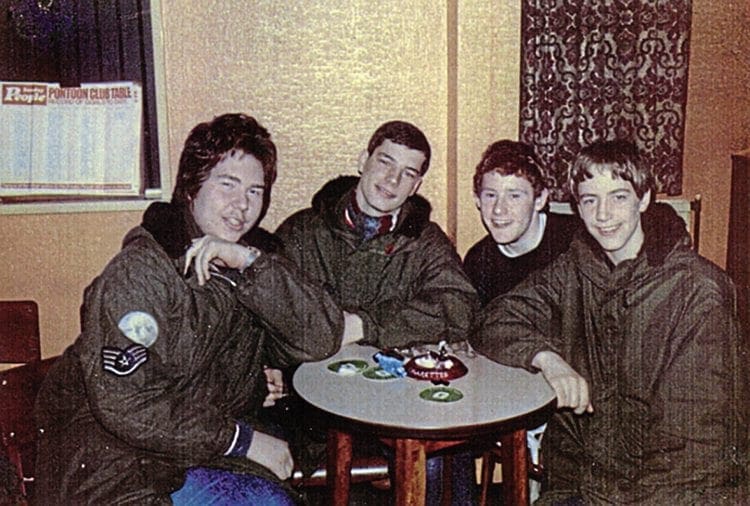 Miners to Mods
He was born and raised during the 1960s and 70s in Calverton, a typical mining village in Nottinghamshire, a place where you would quickly learn the harsh apprenticeship of life. They were hard times, with the coal industry facing its darkest years and the threat of massive pit closures. Steve's dad, like so many others in the surrounding villages, was a coal miner… an occupation that intertwined close-knit communities. As a young teenager in the mid-1970s, and being easily influenced, he remembers groups of scooter riders often frequenting the village square on weekends. He stood in awe as the Mod-oriented Lambretta and Vespa riders gathered, before riding off into the distance.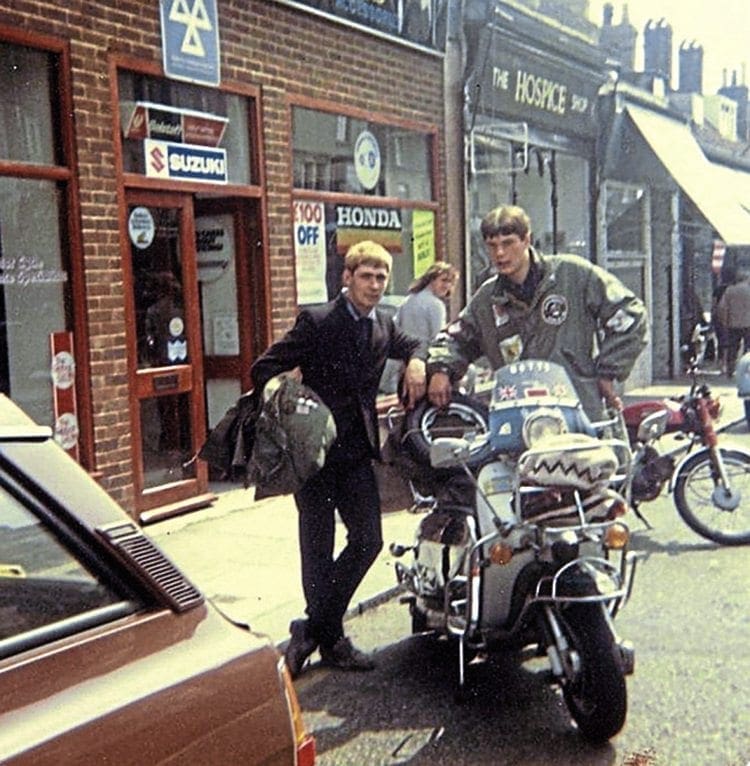 Though too young to participate, it didn't deter him in any way, choosing instead to scramble a friend's old SX200 in the woods nearby. This would continue till the frame eventually snapped in half, which he still feels guilty about to this day. Even so, the seeds of scooter ownership were firmly planted in his mind and it wasn't too long before he joined the ranks of the masses.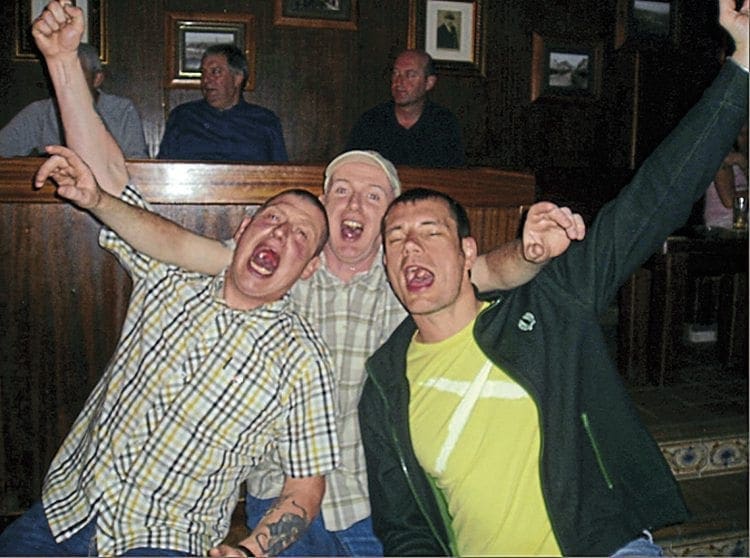 Acquiring a 1970 GP150 for the modest sum of just £30, he had gone from an admirer to an owner. In his own words, "the Lambretta finally became road legal" and would set him on a new path to freedom — a feeling at the time that was beyond the realms of reality.
Path through the forest
With his scrambling days through the local woods well and truly over, Steve now set his sights on scooter rallies instead. The first would be Skegness in 1979, set at the height of the Mod revival. He even admits to being at the infamous Southend rally run by the LCGB that same year but more as a bystander than an instigator.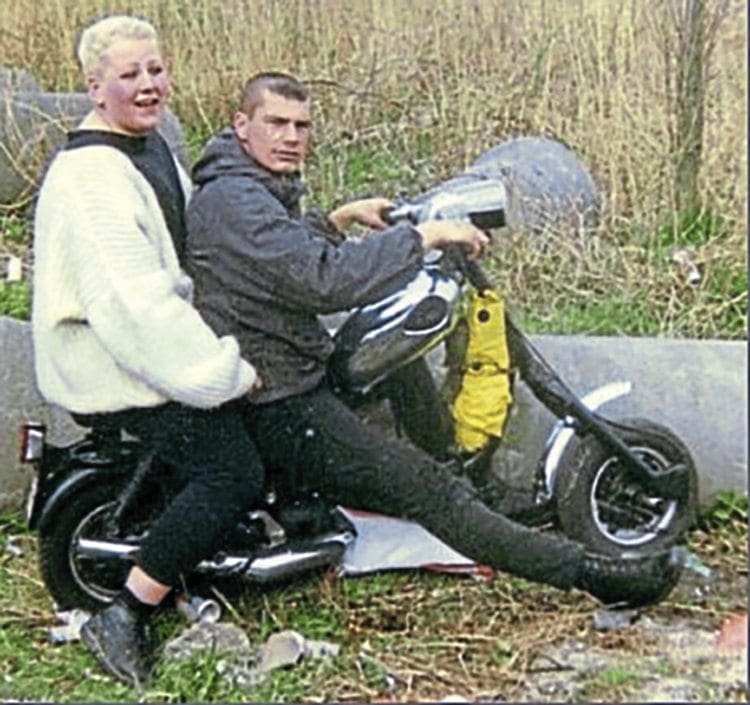 Even so, it was enough to entice him further into the rally scene and in 1980 he would attend as many as possible. This was a time of great change, rather than just random gatherings; scooter rallies were becoming organised events run by organisations and committees, determined for them to succeed. As the numbers at rallies grew, however, so did the trouble that followed them. This in time would lead to certain parties opting out of the organisational side, paving the way for the NRC to take over, which eventually became the NSRA. Steve, now in regular attendance, was like many others… witnessing the birth of the nationals. Maybe unwittingly at first, he would become increasingly involved, but even he couldn't have foreseen what aninfluence he would have in the future. Now chairman of the Calverton Hornets scooter club, this role gave Steve his first bite at organising events. The Allnighter Club of Great Britain was responsible for the music entertainment at nationals but with their tendency to be purely Northern Soul based, it wasn't everyone's cup of tea. That's where it first started with their alternative to northern soul, by putting on events in Nottingham with a greater variety of music. It wasn't just the Calverton Hornets though who were responsible. The Nottinghamshire scooter scene had become a collective of other clubs that were also involved. In fact, it was Kevin Lowe from Notts Britannia and Nick Jolly from Junction 13 Surrey who first ran VFM. With a small venue at each rally, there were no boundaries of what styles of music were played and they soon became popular. With the entry fee being only £1 and great value for money, the VFM name came about and stayed.
Trouble at mill
As scooter rallies peaked in the 1980s, so did the trouble that followed them. Whether instigated by right-wing factions or locals at each resort who fancied having a go, things needed calming down. If they didn't, then venues would dry up fast, as more and more local councils were happy for rallies to be banned in their towns.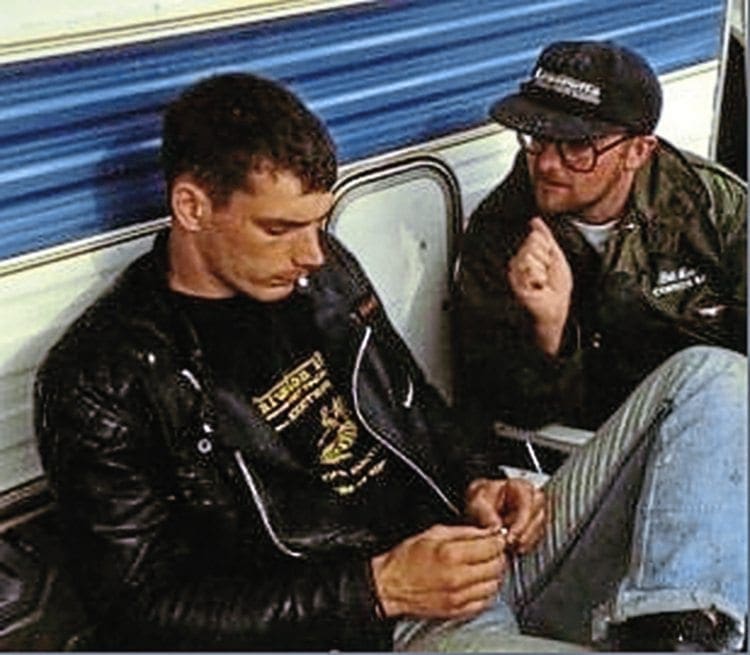 As the decade came to a close the rallies were finally coming under the control of the NSRA. Their solution to the problem was to introduce a membership card system, one which Steve himself voted for. Initially seen as the answer, the card system which was strictly policed began to falter. Without a card, there was no entry to the night time venues and it started to put people off. There was already a migration from the rally scene as scooter owners sought new horizons and the card scheme, in most people's eyes, only compounded the matter.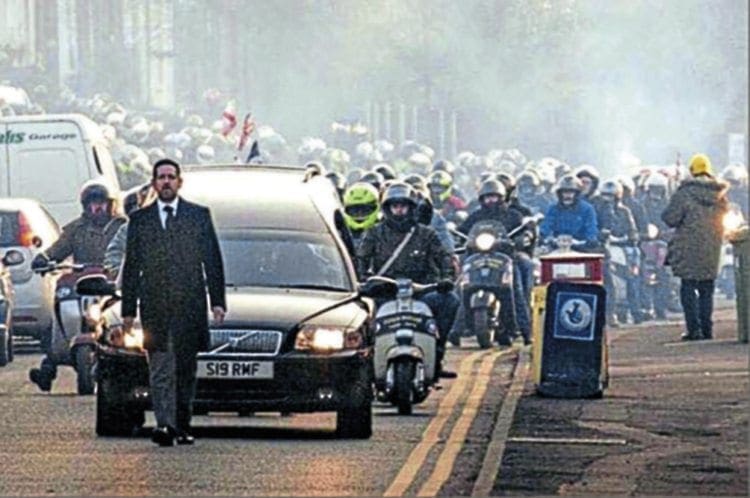 By the early 1990s numbers attending rallies had dropped off significantly and this was hurting the organisers. The VFM was not immune to this problem, and soon those running it, and the majority of their DJs, left. It now needed someone new at the helm and Steve fitted the role perfectly. He was keen as ever to attend rallies, and more importantly, realised the opportunity the VFM offered.
Steve wouldn't be alone though; also at the helm would be Jonnie Bolland, Stockport Crusaders, along with several others who would help with the organisation. Steve soon recruited a loyal team of workers who would run the doors at events, DJs playing the music that scooterists wanted and marshals to make sure everything ran smoothly.
It soon became apparent that the VFM had become the only real alternative to the NSRA at nationals and the popularity of its events began to grow significantly. By the mid-1990s the scooter scene as a whole had come out of its decline and was enjoying a revival, both in ownership and participation. For the NRSA, though, things were getting worse and it was by now well out of favour. Whether it was the membership fiasco that had set it about or not didn't matter anymore and its decline was inevitable. Jeff Smith, head of the NSRA — once seen as the saviour of the rallies — was now regarded as a spent force. With his heart not in it any more he resigned and with no one offering to take over his role the organisation folded in 1997. During the resurgence of the scooter scene, Steve and the other members of the VFM had worked hard maintaining and building up their presence. They were now about to face their biggest challenge, the demise of the NSRA and the potential collapse of our national rally scene.
Rebirth of the rallies
With the NSRA finished, a new body was needed to help organise scooter rallies across the country and soon enough the British Scooter Rallies Association (BSRA) was formed. Alongside the VCB and LCGB, the BSRA consisted of regional scooter clubs and alliances and of course the VFM. Steve and the VFM would play a major role though, and take on a greater responsibility for running of the nationals which, in all honesty, needed a major overhaul. Even though he was in his 30s by now, and a seasoned veteran of the scooter scene, Steve was still young enough to have the motivation to push forward and succeed. The VFM had come a long way in a little over a decade and, with the right person now at the helm, could be steered head-on into the new age of the nationals.
This was where a good business head was needed which sometimes isn't always that easy when it's your passion as well. Gone were the days where one organisation would have total control of what went on. Instead, it would be several who would need to work together alongside each other for a successful result. Thankfully Steve knew this and over the years he has done so — the VFM now being responsible for co-hosting several national rallies combined with its own individual ones.
The key to success
The VFM is still going strong more than 30 years since it first started. Even though it was down to the hard work and determination of Steve, John and several other key members, this is not the only reason. Over time a loyal group of workers/helpers have committed themselves to the cause, all of them scooter riders who attend each rally where the VFM is present. While getting paid to do a specific job, at the same time they enjoy a few perks to subsidise their weekend.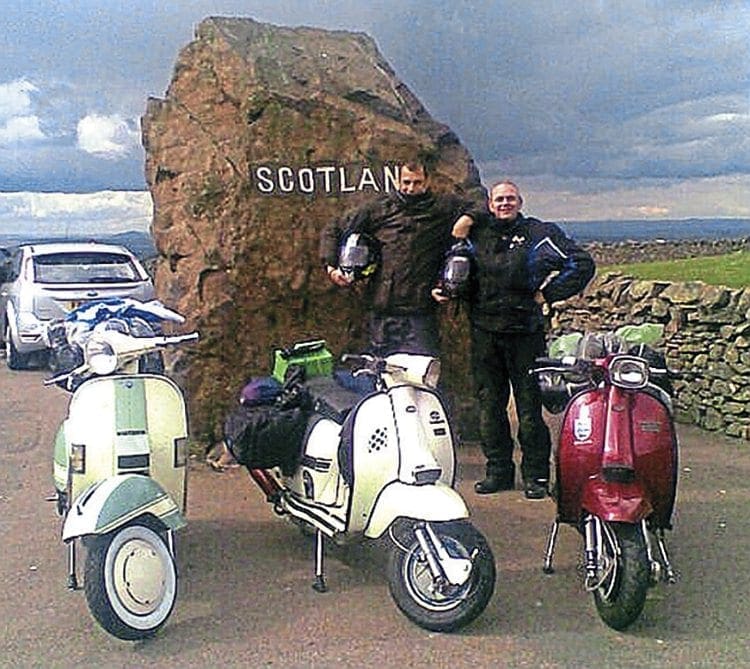 For the bigger rallies, there is a team of about 30 or so with additional volunteers if needed. That has been one of the VFM's strengths; the organisation making sure each rally runs smoothly. Steve sees them as more of a family and can't praise them enough for all they have done over the years. Highlighting the fact that it couldn't have been done without them, Steve is very humble about the whole thing. That's the feeling you get at a VFM event, not one person dictating what happens but a collective group who are there to help and support.
Rallying into the future
The question of how long the scooter scene has got is one that can't be fully answered. For years we have been saying it's only got so long, only for it to continue in a new direction even stronger. The rally scene is slightly different though in the fact that it involves riding not just owning a scooter and more often than not over long distances. When asked about this, Steve was very philosophical in his approach to the future. He believes there will be a gradual decline in attendances, certainly among riders highlighting the Strictly Scooters event the VFM puts on, which attracts around 400 or so. When it comes to the point in time when a person is too old or unfit to ride the long distances, it doesn't mean the rallies will stop altogether. Perhaps some will choose to go to a rally by other means of transport but does that mean they shouldn't attend? It may be the case that rallies become a social event for people who want to be on scooters if possible but also there for the music as well. For now, though the VFM is firmly supporting riding to an event by scooter and will do so until time dictates change.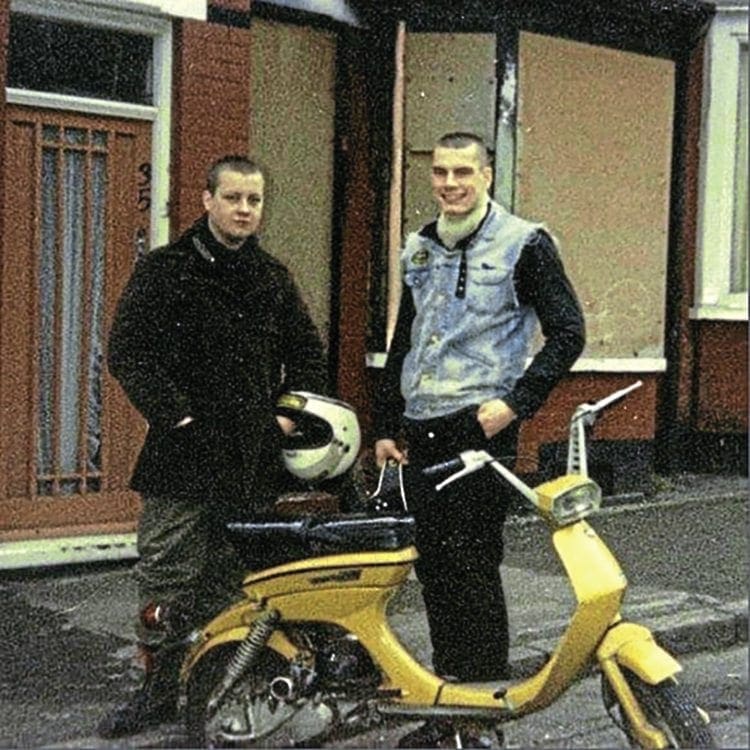 Even so, it is easy to get complacent and Steve realises this. VFM and the BSRA are always looking for different rally venues and events to stir things up. There are plans for a new North West national and there is a rumour of a possible road and race weekend in 2019. By combining different aspects of scootering, VFM is doing its bit to support different factions that make up the scooter scene. Strictly Scooters, which migrates around the country, may also find a new location.
Out on the road
For Steve, though, riding a scooter — whether Vespa or Lambretta — has always been close to his heart. Unfortunately, because of the workload involved organising a rally, it is not always possible for him to go there by scooter. When it's not a VFM rally though he gets his trusty old steed (GP 225 TS1) out and that is the only way he will attend. Strictly Scooters is one of Steve's favourite rallies as he can attend by scooter. Last year also saw him do the coast-to-coast event, a 500-mile round trip where riding out on the open road it's possible to get away from the job of organising events and be part of one instead. To be honest he is quite a veteran, having ridden across Australia, India, Sri Lanka and the majority of Europe on various scooters.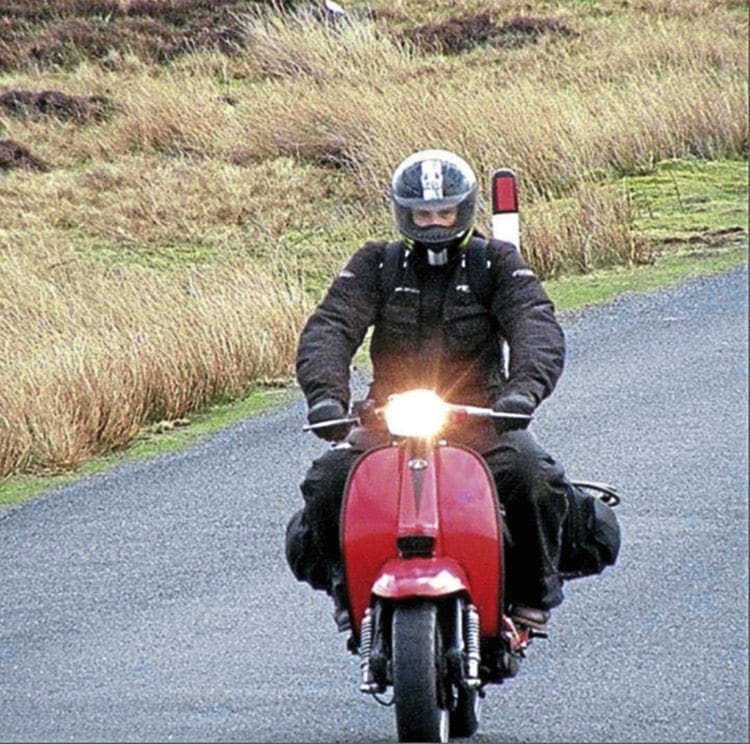 Looking back, Steve can be very proud of what he has achieved within the scooter scene. Over the past few years things have been very turbulent, certainly with the passing of Jonnie Bolland RIP, described by Steve as "my VFM partner in crime". Steve went on to say: "John's passing was a great loss to the world of scootering, and I must thank all those people who showed their support and love, especially those within the VFM who kept our events going, and showing their true colours."
The scooter scene as we know it is a long-lasting and continuing institution and no one person is greater than its sum total. Even so, over the last 30 years, Steve Foster has played an important role within it and to a certain extent shaped what it is today and may he continue to do so long into the future. I, like many thousands of scooter riders past and present, say thanks, Steve.
Words and interview: Stu Owen

Enjoy more Scootering reading in the monthly magazine. Click here to subscribe.