Denim, bespoke cuts and T-shirts have been linked with scooters, soul and the terraces since the 1960s. Josef Schindler, founder three key fashion brands, knows it's a Northern thing…
I don't do fashion — I do 'product'
How did a lad who started working in a newspaper printing house end up founding not one but three fashion brands? I founded Josef Jeans, Joe & Co Premium Denim and Northern Couture but I started my working life in the Daily Express newspaper building as a runner, just in the era as Thatcher got in, everything was changing. I worked in the paper, it was the time of the 'closed shop' unions. And when I got to 18 I had to 'move on'. I ended up working in a fashion outlet called Stolen From Ivor — people of my age will remember their black and yellow placcy bags. Funny to mention it, but I started work there with Johnny Marr (guitarist of The Smiths fame). I moved about in the industry, Justin's Choice, The Westerner, Jonathon Silvers. Phil Black 'Luomo' But I'd always wanted something more. By 1987 I left to set up my own label 'Josef'.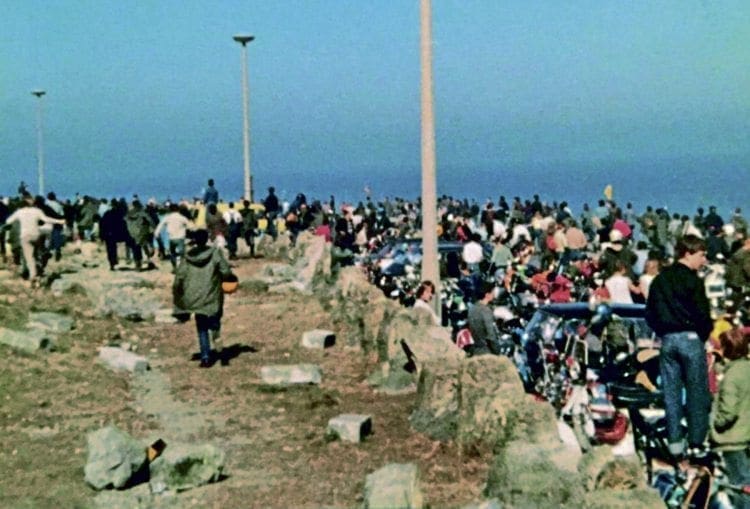 First influences
Back in 1972, I started going to Handforth Youth Club. As was typical of the day they would have somebody or other spinning the vinyl while the wooden floor would become a dance floor, by '75 or '76 I was staying out later, and noticed that older kids were turning up—they bowled in with Adidas bags, brogues and danced to the most hypnotic music I'd ever heard. They'd turn up at around 8 or 9 o'clock and disappear about 9.30 or 10 into a coach to go to the Wigan Casino or The Mecca at Blackpool. It was the era of Oxford bags, patch pockets and boot boys, they wore Levis half way up to their knees. That's when it started for me. The thing about Northern Soul, it's always been there, in my life, it sticks to you. It epitomized the youth at the time. I'd get my records from places like Spin Inn Records in the Underground Market in Manchester.
I was always on the fringes of them, the boot boys, the scooter boys and the soul boys. I was more an observer than a participant, even so the influences went deep, and still do. At the time, my loafers were Bass Weejuns, my shirts were Chambray and my jeans were Lee Riders.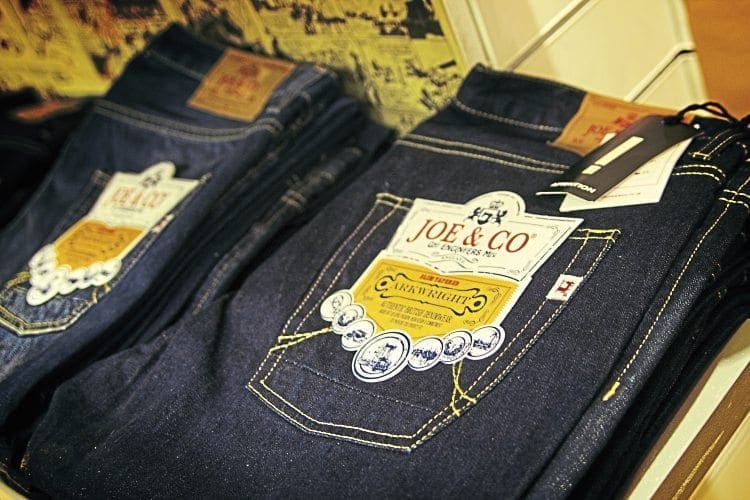 When I moved over to Heaton Moor in Stockport, there was a shut shop across the road and it started as a joke… what's happening with the shop? We told everybody I was going to open it as a fashion outlet… as a joke. However, things transpired for it to happen. A pal of ours from the Stockport Crusaders put a Lambretta in the front window as part of the display.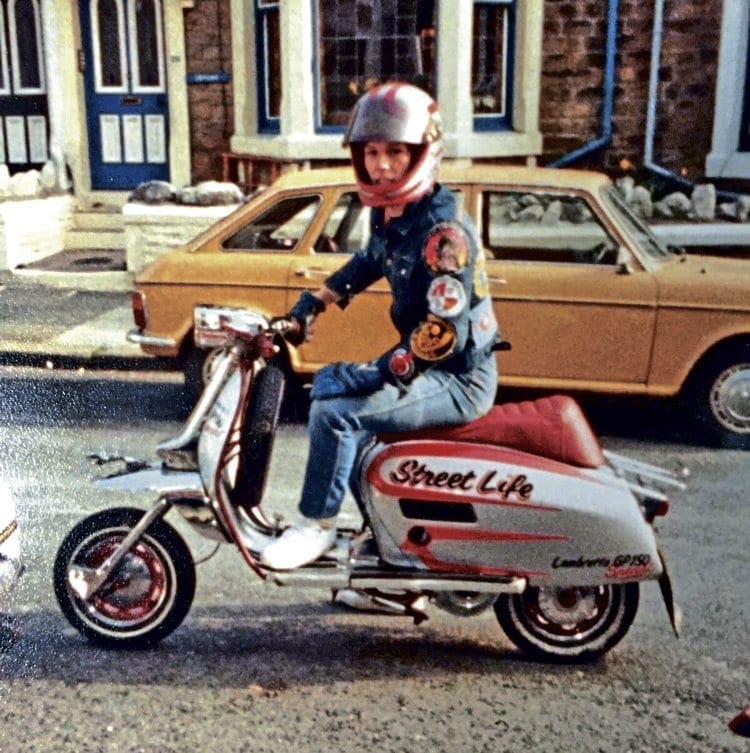 You've got to remember: music is fashion and fashion, when done right, is music
People took at the Northern Soul scene as all cap sleeves, star jumpers, multi-colour Bri-Nylon vests, Oxford bags  and I.D. Bracelets. That was only part of it — and only for a limited time, thankfully. Now we've a more 'clean, preppy' look. The original cut Baracuta Harrington is back — and the polo never really went away. It's all gone full circle, but with a polarizing twist. Things get kind of distorted through the lens of time. The same goes for fashion. So it was thanks to all those memories as a kid, that Northern Couture was born. I'm still in touch with lads from the Crusaders, them and the Northern Soul scene, as I've said, has always been a quietly spoken influence upon me.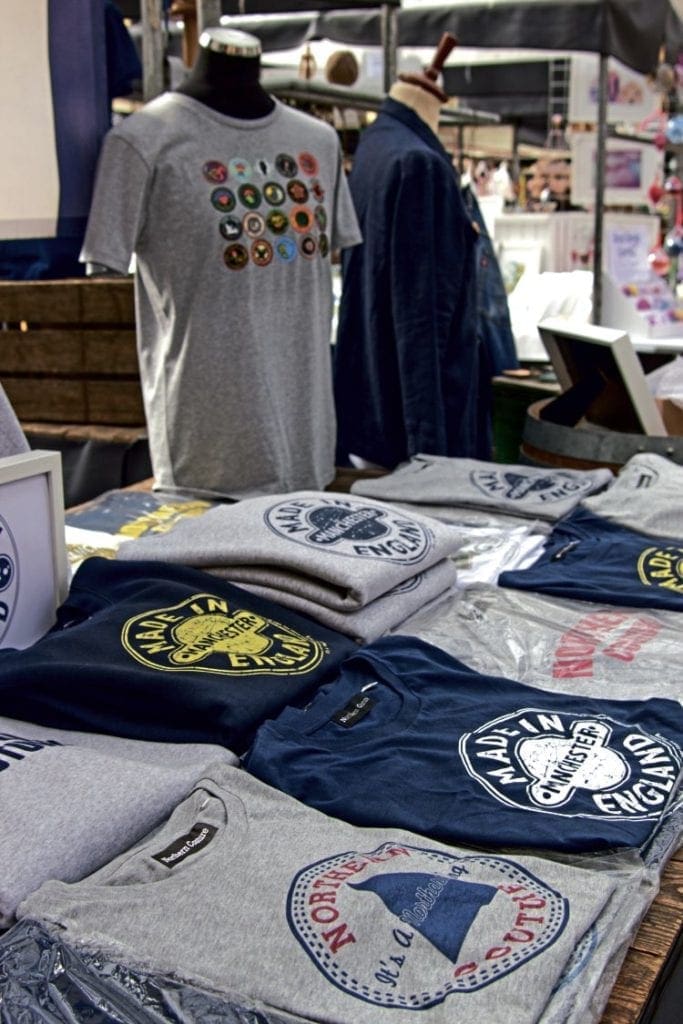 Northern Couture started back in 2005 — the headline for it was 'The home of jam butties and chips and gravy'. It was a brand created for the store that we now owned. I kept away from a lot of the trouble, as it was not my thing, but it was there. I was never honestly as deeply immersed in the scene as many of my mates, but it's always remained a comfort and a constant influence. The other direction of my 'products' is Joe & Co. It's an eclectic blend of 'anti-fashion' practical denim. It's quality, pure and simple — and anyone who gets it — gets it. The stylings aren't 'Mod' but there's a most definite 'Mod' influence there. Some garments are a reflection of Northern practicality. I was out of the garment world for a few years after some bad experiences and it knocked me.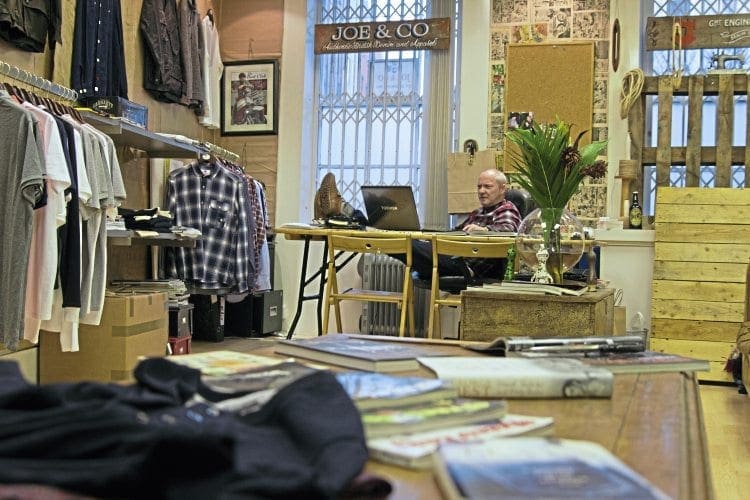 I properly got the buzz back in 2007. It happened in Berlin and I met a Japanese selvedge denim company — really high end stuff — my contact there was a girl called Iko, they agreed to do a small run of jeans — Nihon Menpu and the fabric was Zimbabwe cotton, that stuff is like chickens' teeth to get hold of, due to all sorts of political and internal farm mis-management malarkey. I only had 30 pairs made and they went out at £165 a pop — and within a week they had all gone.
Things were going okay until the crash came about and the overheads of the store became a nightmare. Everyone, everywhere in the industry was panicking and discounting like mad. I thought, Sod it, I'm out of this. So in 2010 I decided to concentrate on Joe & Co to be a 'niche' brand, made in small batches and catering for people who wanted a level of exclusivity and quality. Those who wanted something 'different and better' — I suppose that's where the 'Mod' influence comes in. The one-upmanship that the original Mods had and the snappy style to go with it. They knew their cuts and were equally as critical of them as I. The lovely thing about the Japanese partners is their attention to detail and passion for quality is as strong as mine. We don't sell retail, everything is online — even though a lot of the stuff is sold before it gets on the web. Currently, I'm working on a range which is to be made locally, the lot, from fabric to finish. It'll give me even better control, it'll also help other UK industries, which, as far as I'm concerned is no bad thing at all.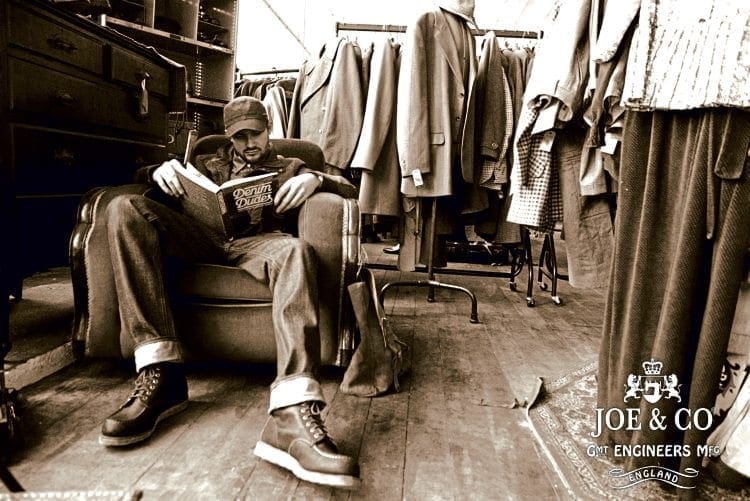 Joe designs, specs and oversees all his production. As a by-the-by: Stockport Crusaders SC recently embarked on a trip to Italy… wearing a load of Joe's gear, we'll be doing a feature on that soon. www.northern-couture.com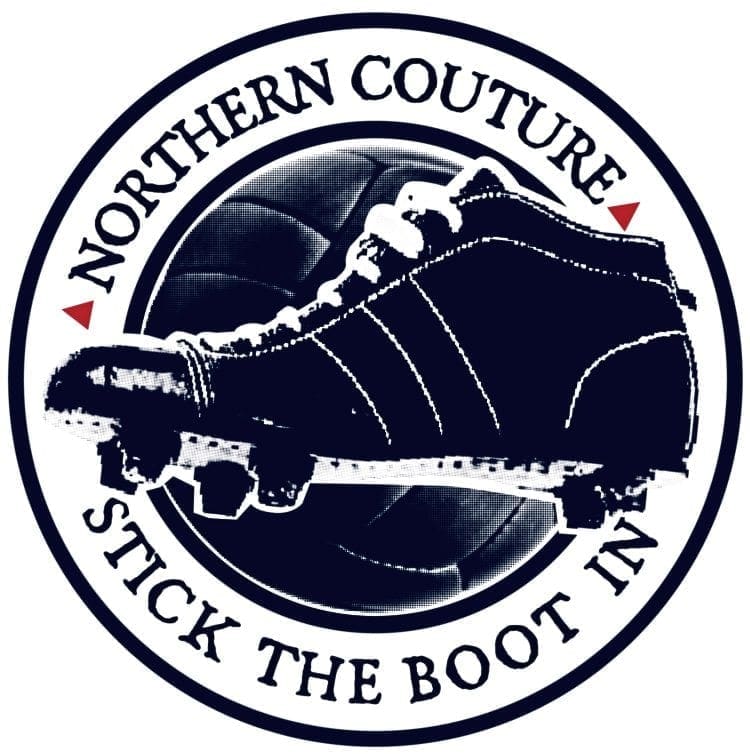 Words & Pics: Rik Bardsley
Historical shots courtesy of Neil Johnson and Steve Bell of the Stockport Crusaders.

Enjoy more Scootering reading in the monthly magazine. Click here to subscribe.