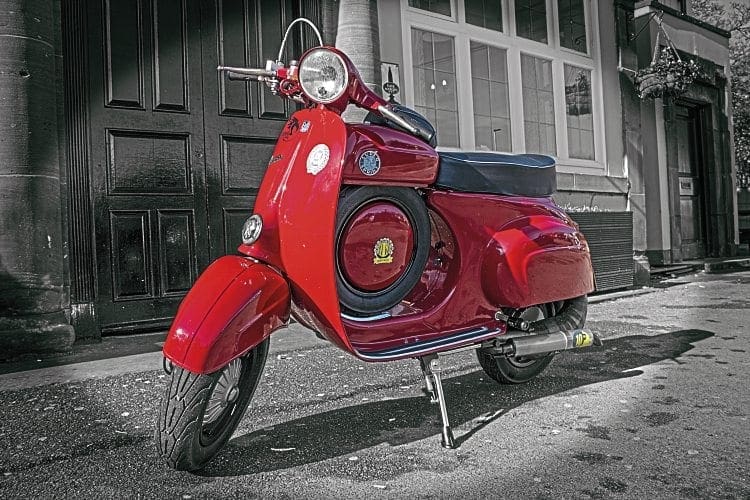 Finding the right time to mention to your partner you'll be buying a new scooter is often an art. Stef has it down to a tee…
SS90 owner Stef is a lucky man: for his 50th birthday his wife Shelley took him away to a log cabin retreat, no scooters, no tinkering, just him, the wife and the dog. Stef had seen something that had caught his eye a few days earlier, a tatty SS90 replica, but more important to him was that it was a 1967 with the square badge on the front, and so like him… it was also 50 years old.
Stef wanted the scooter, but had to find the right words and the best time to announce to his wonderful wife that he wanted yet another scooter. So on this 50th birthday, the words just came out…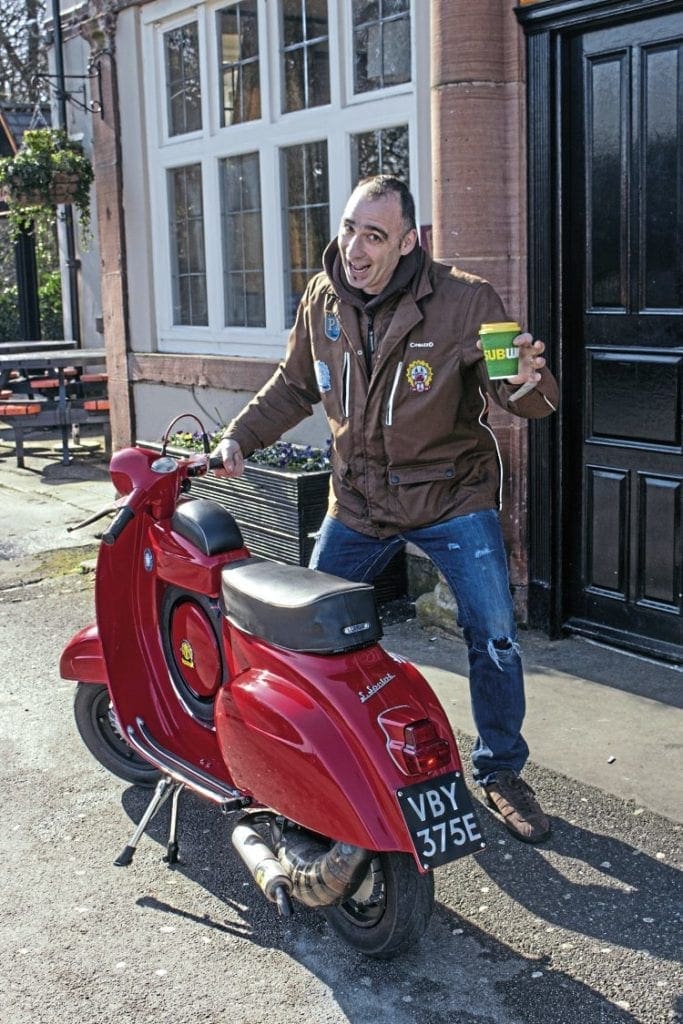 "Erm, Shelley, love, I've seen a very special scooter I fancy."
Silence. Stef pressed on: "It's 50 years old, it'd be a real treat on my 50th to get it." "Well love," she replied, "if you want it… buy it." Within the next 30 seconds the seller phone and the deal was done.
Stef told us: "The Italians love the high powered Vespas and usually go for the small frames, but it would be a sin to alter a genuine SS90, so the SSR was stripped from a tired old worn out grim black paint, and sent for a repaint in Ferrari red. The front end was adorned with chromed-up V-range forks and married up to a Cristian Crimaz front disc, as most disc conversions are PK with a PX disc. Not on my watch.
Article continues below...
Advert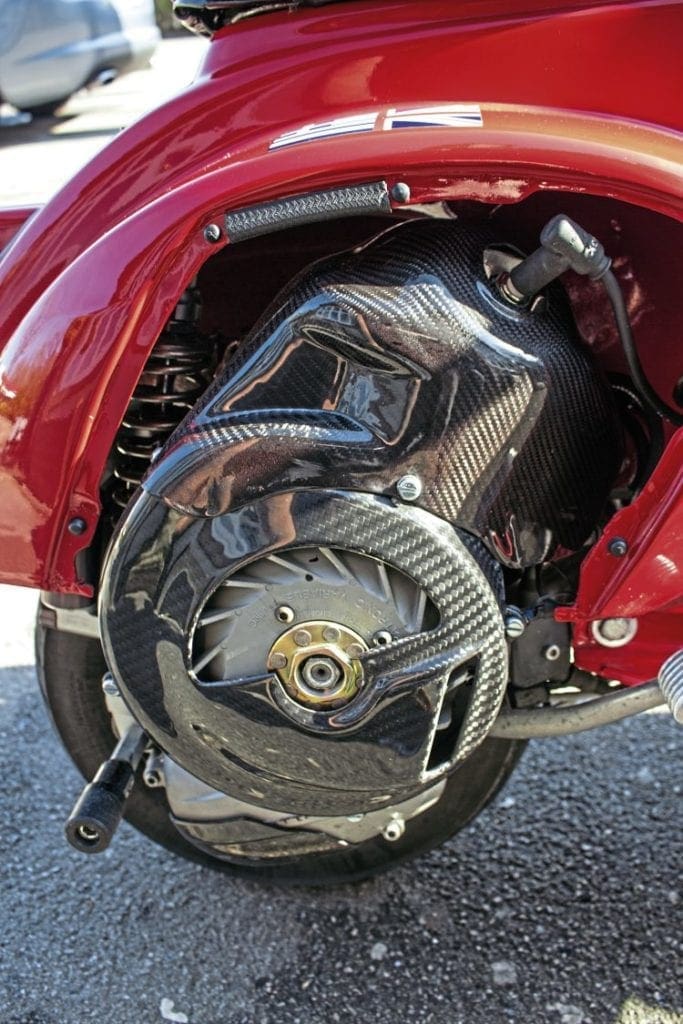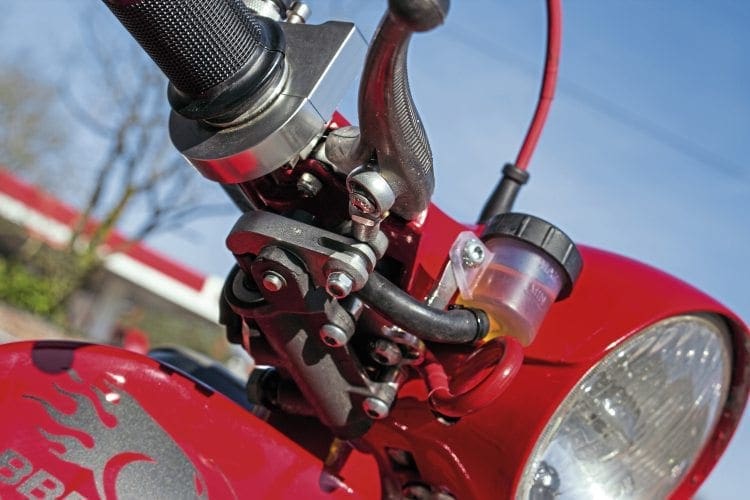 "I then fitted the incognito master cylinder to the SS drops, finished with a red hose and a BGM front shocker. I welded some 6mm bar around the frame and leg shields to stop any flexing and also stripped the seat and designed an eight-litre stainless (sticker bombed) tank, with a marine type cap, and a BGM fast fuel tap. New loom, cables, fast throttle, SIP rims and tyres, and BGM rear shocker with a relocation bracket were all fitted. Happy birthday to me…"
MAN & MACHINE
Name: Stefan Manoli
Age: 50
Scooter club: Manchester Nite Owls.
Job: Self-employed auto locksmith.
Favourite scooter: GS150.
First scooter: Lambretta TV 200.
What do I dislike about scootering: The knockers! Veppy, Lammy, auto, Modena, Scomadi… love 'em or hate 'em, they are all on two wheels. And most important it keeps the scene alive!
Worst part bought: Crap from 'Nam. Can't beat the Italian and German stuff.
Favourite rally: Vespa World Days, love them.
Engine: Quattrini M200, Quattrini crank, Fabri racing clutch, DRT primaries, PLC cush drive, DRT selector, Vespa-tronic ignition, power 32bhp and 22lb-ft… insane.
Article continues below...
Advert
Words: Dan
Photographs: Rik

Enjoy more Scootering reading in the monthly magazine. Click here to subscribe.