There's no denying Moore and Brooking are football legends but they're not the only heroes associated with this scooter.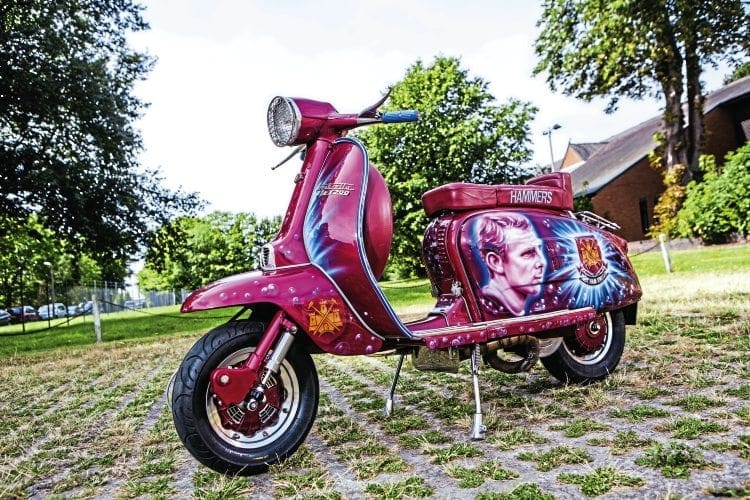 Historically we've shied away from football-themed scooters, after all it's easy enough to be accused of bias in the 'Vespa v Lambretta' stakes without introducing team rivalries into the mix! However, it's now time to break that convention.
Mitch is no stranger to the pages of Scootering and this Jet 200 was originally built as a tribute to his love of the beautiful game. Its Harry Barlow Stage 5 engine and GRP bodywork make it a lightweight, nimble ride and it's seen regularly at rallies up and down the country. Adorning the panels are two of West Ham's all-time greats, a young Trevor Brooking and the legendary Bobby Moore. Neither are the heroes that this machine's become associated with, however.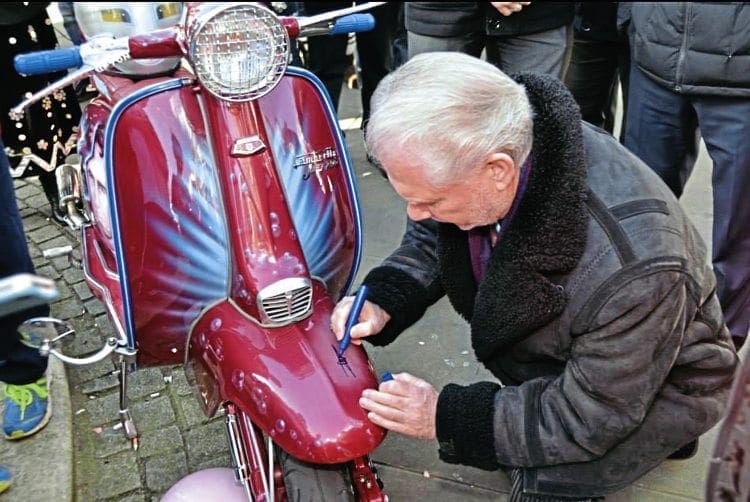 Having led England to World Cup victory in 1966, Moore guaranteed his place in footballing history. Yet as he lifted the World Cup he'd already fought his first battle with cancer. On February 14, 1993, he publicly announced that he was suffering from bowel and liver cancer. Ten days later, at the age of 51 he passed away.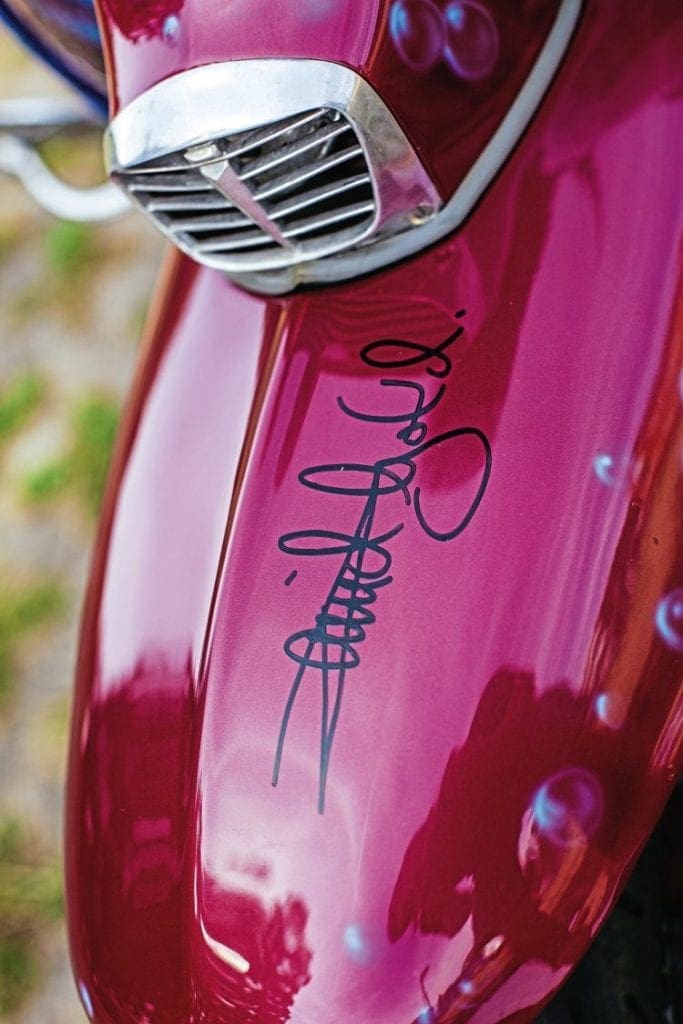 Cancer has no respect for status, class or age and in 2009 it claimed the life of Jonjo Heuerman's grandmother. Aged only seven but an avid West Ham supporter, Jonjo decided to combine his love of football with the desire to help other cancer sufferers. Since then he's raised more than £300,000 in partnership with the Bobby Moore Fund and Cancer Research UK. In 2015, aged 13, he was awarded The British Empire Medal.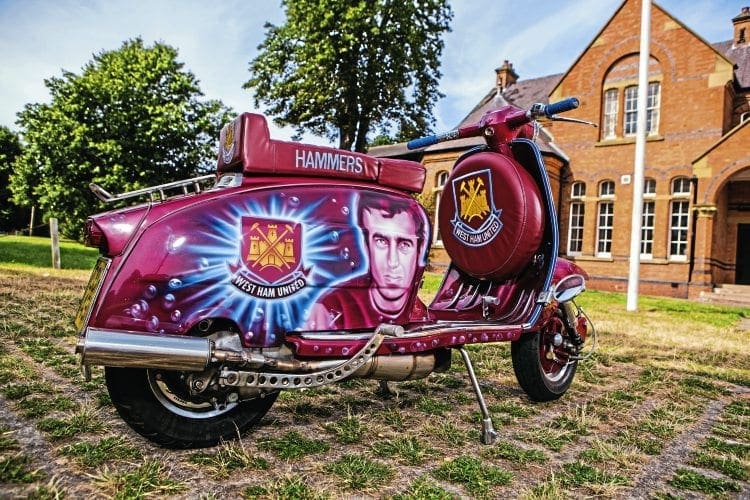 When Mitch commissioned a West Ham tribute, charity fundraising was the last thing on his mind but it's supported several of Jonjo's charity events. It may only have played a small part but it creates a talking point and helps get people to dig into their pockets. Whether or not you're a West Ham fan, if you want to acknowledge a very tidy Lambretta but more importantly pay respects to a modern day hero visit Jonjo's website www.fornannyandbobby.com.
Every little helps.
MAN & MACHINE
Owner: 'Mitch' Aaron Mitchel
Club: Armed Forces Scooter Club, Leicester Phoenix, Vespa Club of Britain.
First interest: 1980s.
Furthest ridden: I did 'Deckchairs at Dawn' one year in a day. Leicester to Catford, then scenic route to Brighton. Had a great day then set off for Leicester early evening arriving home at 1am very saddle sore!
Scooter name: The Hammers
Model: Jet 200.
Engine: Jet 200 lump that's had a Harry Barlow Stage 5 attack! AF Rayspeed 6 plate clutch, 30mm Dellorto.
Paint: Envy Customs of Leicester.
Plating: Midas Touch.
Engraving: Adi Clarke.
Words: Stan
Photographs: Gary Chapman

Enjoy more Scootering reading in the monthly magazine. Click here to subscribe.