SCOOTERING GOES NUCLEAR WITH HARRY BARLOW OF H-BOMB SCOOTERS…
Ever wondered which dealer does what, where they are and who they are? Scootering magazine takes to the road each month to get the low-down for our readers…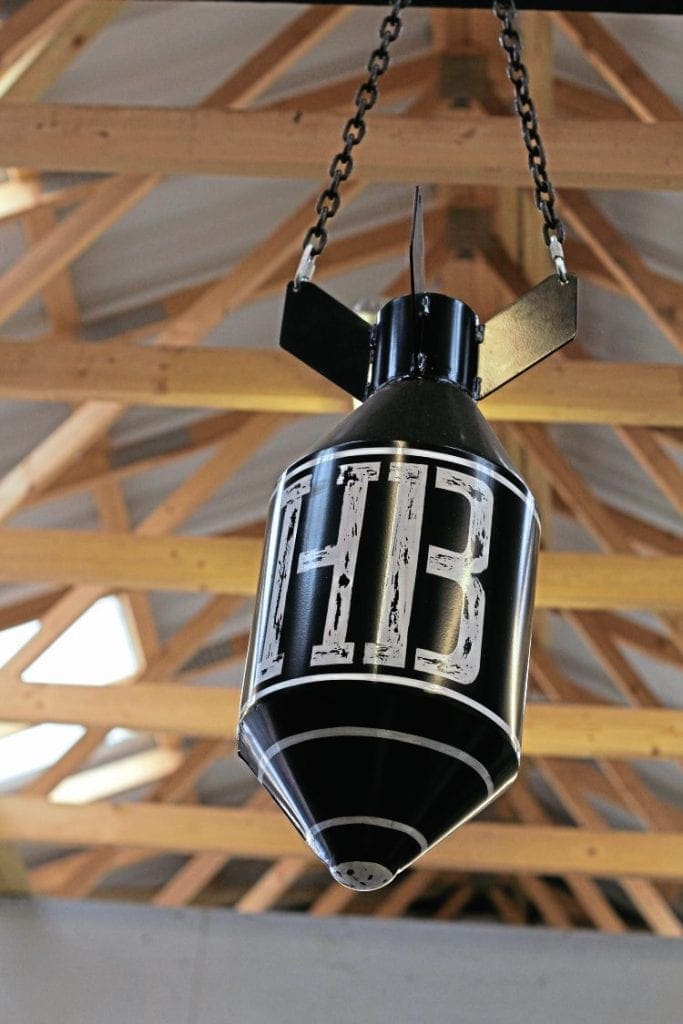 H -Bomb Scooters
In between the Smoky Salford Tops and the Jam Butty Mines of Liverpool, lies the nearly arrow-straight A480, also known as the East Lancs drag strip. It's a road regularly used by riders doing close to licence-losing speeds in order to test out their machines and their grit. Hit one of the roundabouts (which spoil the A480's perfect lines) and turn off to the village of Goldborne; this is where you'll navigate to when heading for Mr Harry Barlow of H-Bomb Scooters (Harry Barlow clarification alert: there are two very well-known gentlemen named Harry Barlow in the scootering world, one operates Pro-Porting in Leicester and the other H-Bomb Scooters in Lancashire. Neither of them sing in Take That).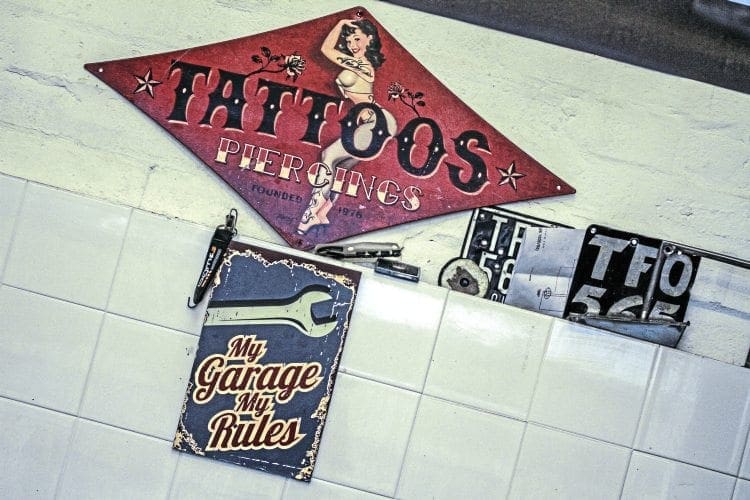 Upon arrival
Tucked away around the back of a Lancastrian industrial estate, like a strategic fire base in a war zone, is Harry's building and the home of H-Bomb Scooters. By arriving early before he was open, I was treated to the low rumbling-mumbling noise of an American V8 powering a 1950s Chevy truck as Harry arrived for work. With the tailgate chains still rattling and Green River wafting out the windows from the eight-track, I was greeted by the big bearded bear that is the man himself. Gates open, shutters up and in we go.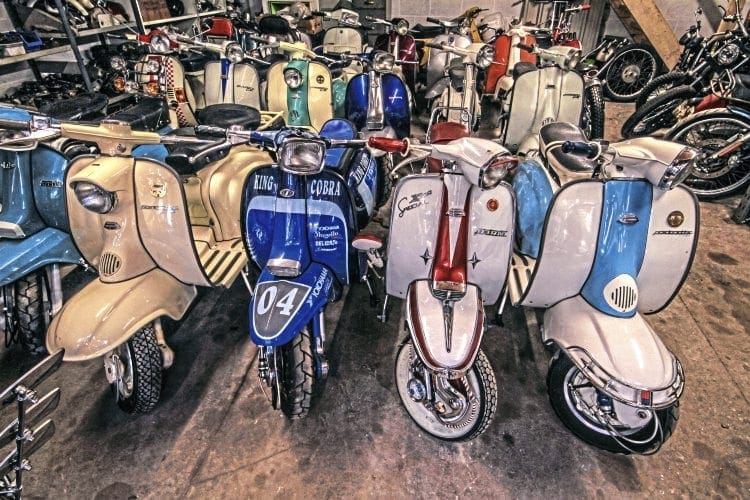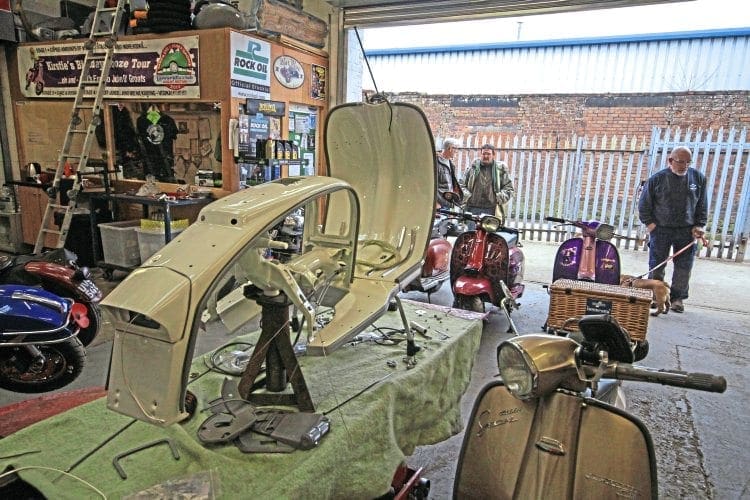 The lowdown
H-Bomb Scooters covers all your geared classics and modern auto needs. Paint, restoration, mechanical repairs and engine builds. A proper good old-fashioned scooter shop including everything from the shiny, sparkly, and glittery, to the dirty, rusty and oily bits and bobs.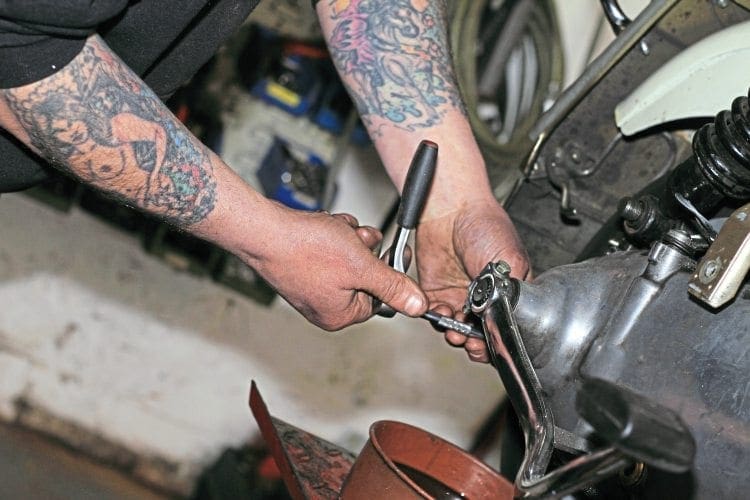 An annex room houses a fleet of brightly coloured classics, customer's rides and in-house projects. You'll find Harry stocking all the usual service items, oils, cables, gaskets, seals etc. But he only buys in the items he needs for the big builds. This ensures you get the spec you want and nothing less.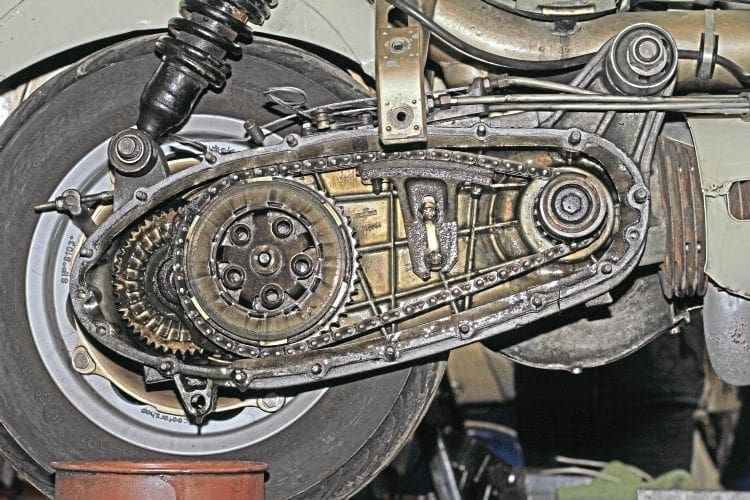 History
H-Bomb Scooters was established in March 2015, Harry being no newcomer to the scootering world. A specialist in building TS1-230 long stroke motors and having previously helped a friend start up and run a local scooter shop for 13 years, the need for flying solo came upon the bearded one with resounding success. Harry's skills extends not only to building bulletproof touring engines, plenty of which are now in their 10th year on the roads, but also to fabrication, welding and machine work. Anyone visiting H-Bomb Scooters can expect good honest, no waffle advice and exemplary service.
Building scooters and engines to do exactly what the customer wants, from cack-your-knickers street racers to mile munching rally steeds is what Harry is all about. Reliability and longevity are his aims for all his work. Harry invites interested readers to drop by, and says brews and biccies are on the house.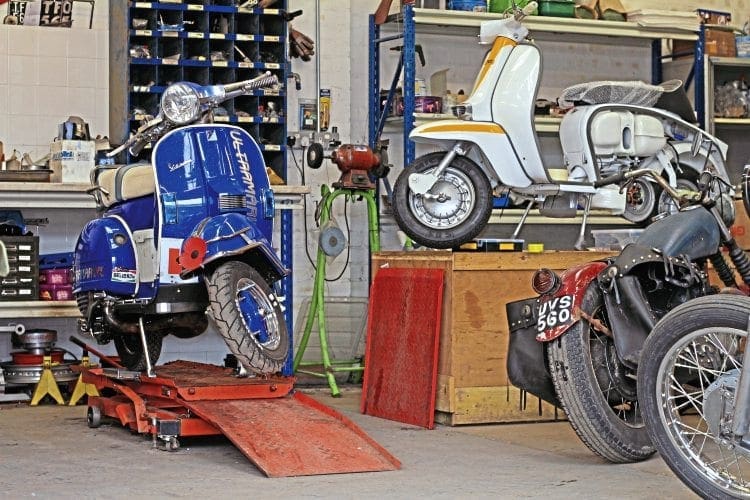 Words: Kris Green
Images: George Ellis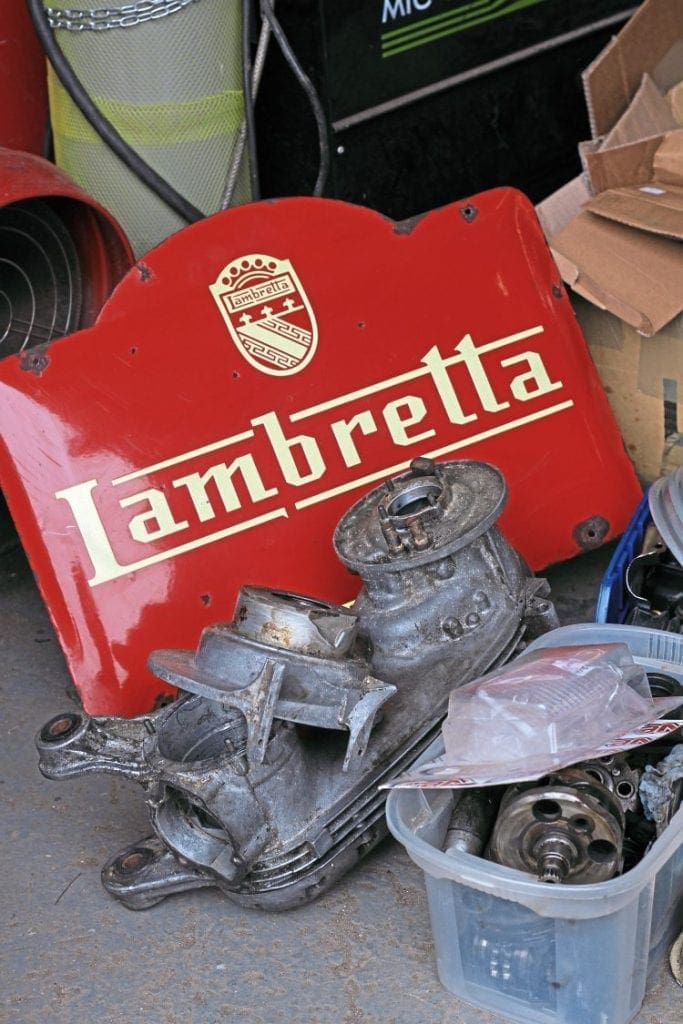 Where…
H-Bomb Scooters
1 Mill Street
Golborne
01942 587122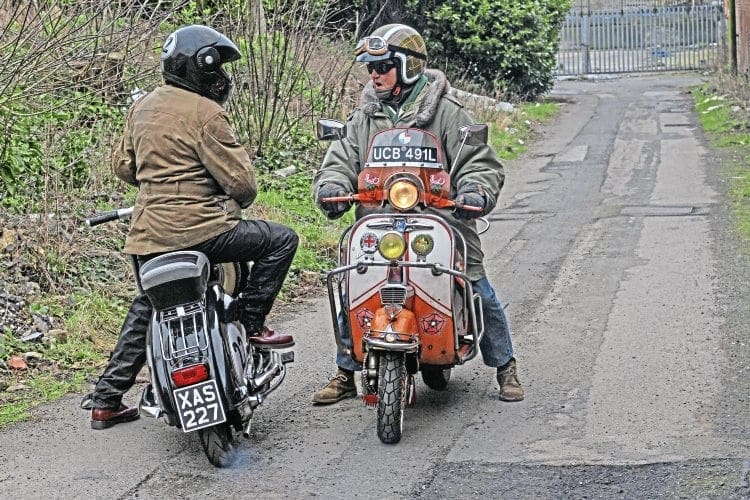 This article was taken from the July 2016 edition of Scootering, back issues available here: www.classicmagazines.co.uk/issue/SCO/year/2016

Enjoy more Scootering reading in the monthly magazine. Click here to subscribe.