Every scooter has a story to tell but not many of them involve daytime TV.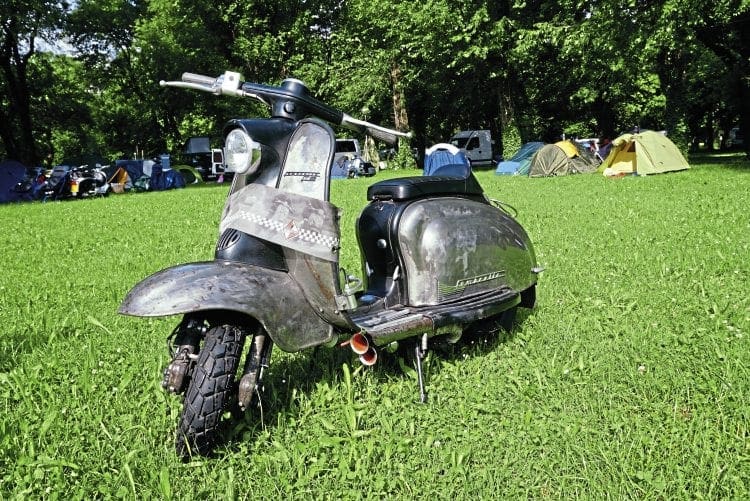 The reality TV show American Pickers follows two men as they travel around the USA seeking out hidden antiques and collectables. It's a format that's created a host of imitators and it's thanks to the German version that this Series 2 Li emerged from the cellar it had been stored in for over 20 years. Owner Blanky said: "In the German show they sell items by auction and when I saw this for sale at the studios near my home I thought I'd take a look. There were five of us interested but I noticed the horn-casting was loose so moved it to one side and said it probably had a bent frame!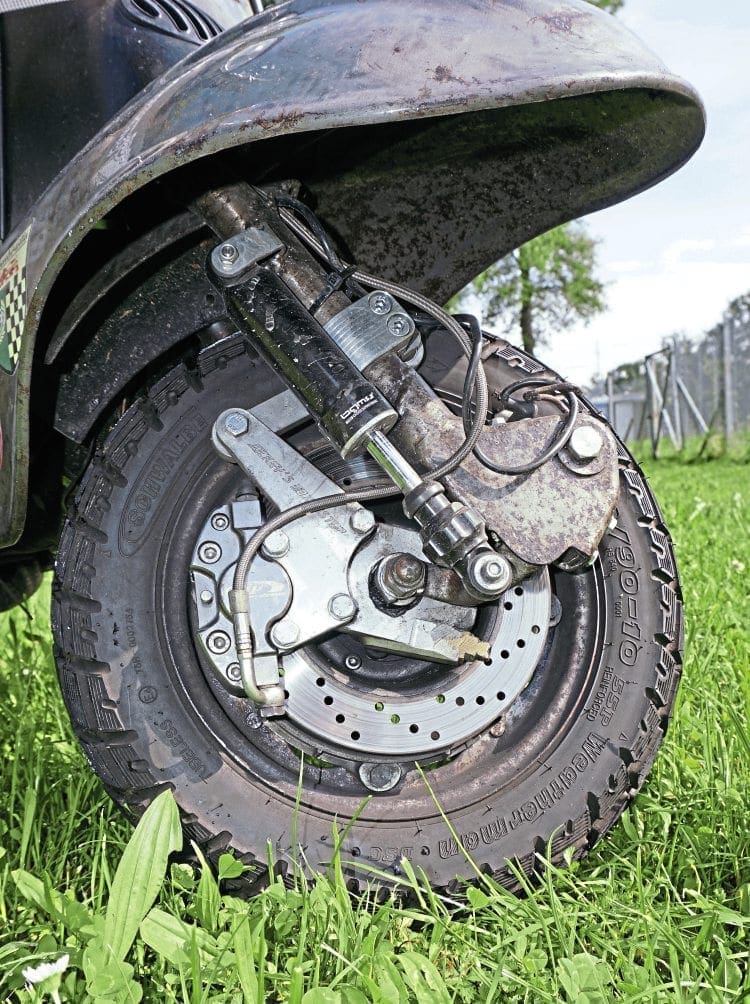 "That left me and a guy who just wanted to be on TV. The bidding was very tense and my rival made several 'final' offers but eventually he backed out." The final hammer price? €350!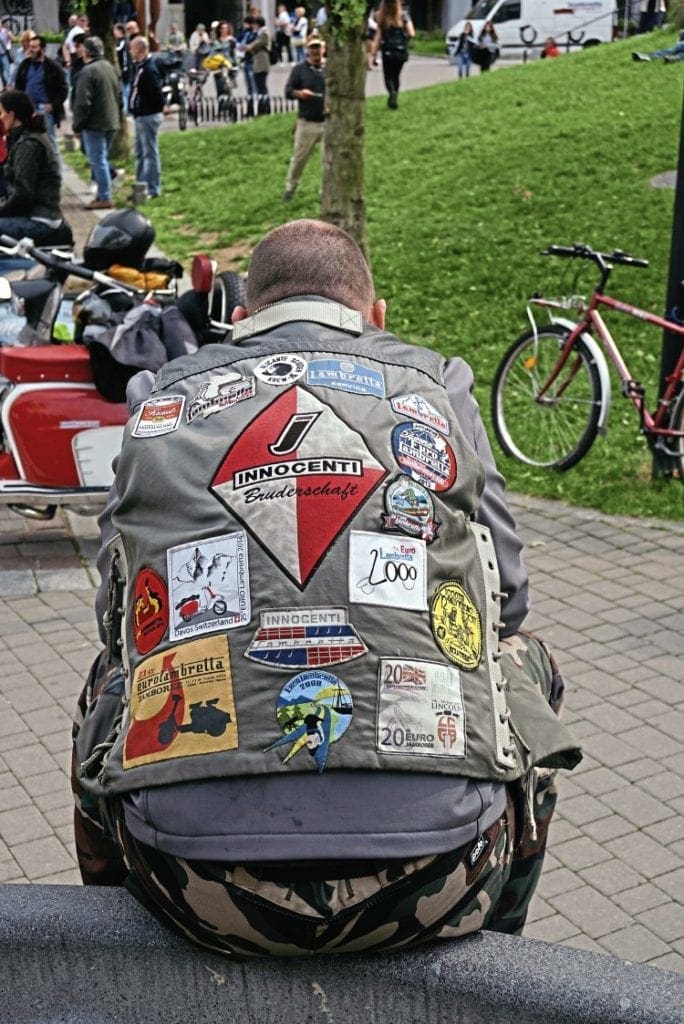 Blanky has put in a lot of work since then. The scooter had been neglected and was finished in radiator paint. A fan of bare metal 'rat' scooters Blanky was fortunate to have friends in the auto paint industry. "I was advised to have it chemically stripped rather than blasted as that would preserve the metal's patina. It was expensive but fortunately under all the paint its panels were in excellent condition."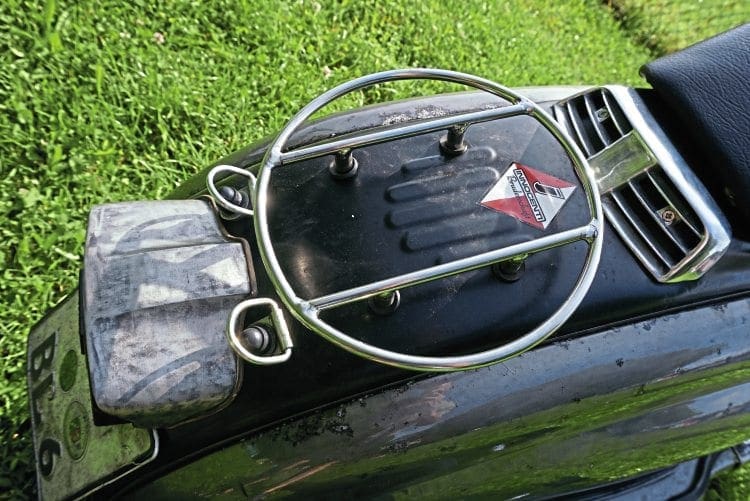 Blanky's secret to keeping the finish? "Its clear powder coat," he said, "Unlike lacquer, the powder coat seals around panel edges, reducing the chances of water seepage." It may be unconventional but it seems to have worked. It's over two years since Blanky put the Li back on the road and in that time its travelled to rallies across Europe, even as far as Majorca. Not only has the finish retained its lustre but the TS1 230 engine has proven to be strong and reliable. As the latest chapter of this LI's story started on the small screen it's only fitting that Blanky's created a scooter with real star quality.
SC
MAN & MACHINE
Owner: Markus 'Blanky' Blankenheim
Town: Dusseldorf.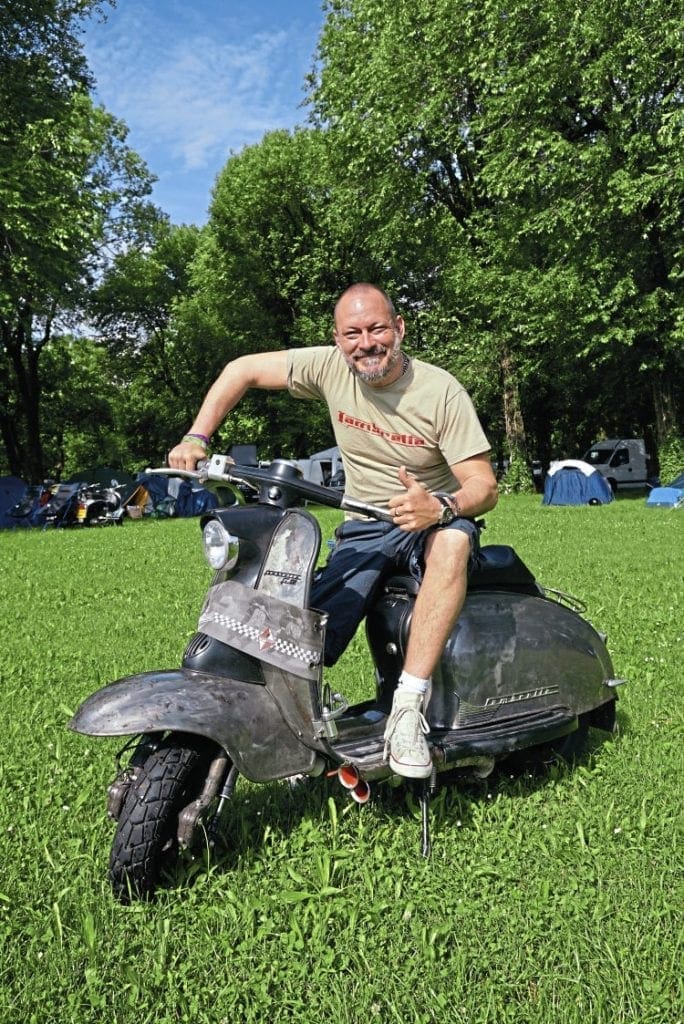 Club: Lambretta Club Deutschland, Innocenti Bruderschaft.
Scooter: Lambretta Li150 Series 1.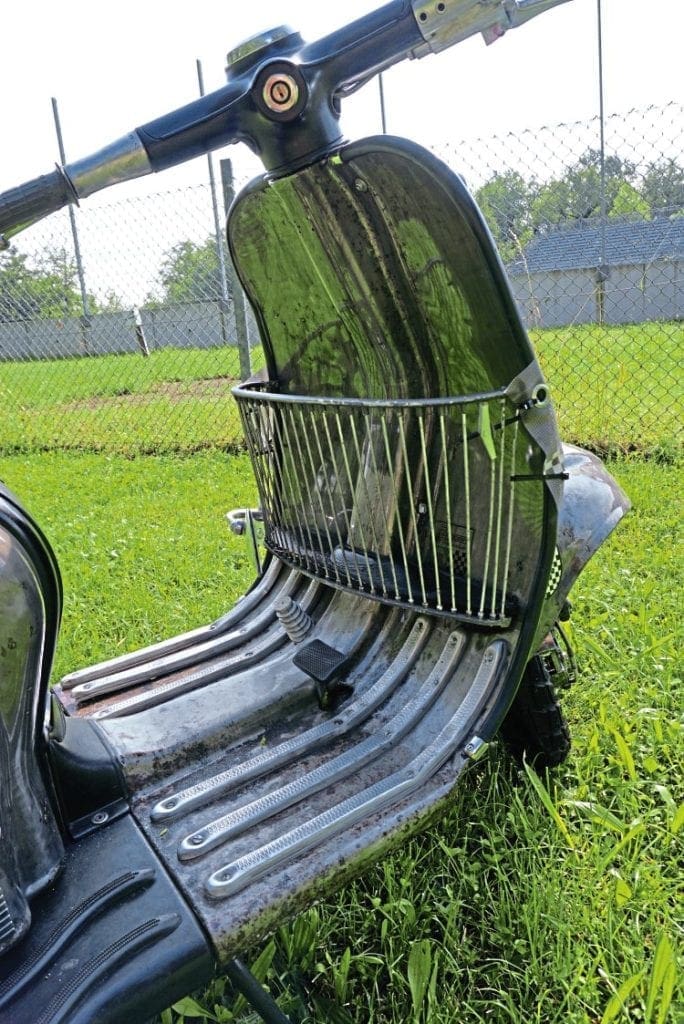 Engine: TS1 230.
Is it reliable: "Very, I could tune the engine for a higher speed but this is the perfect tourer."

Enjoy more Scootering reading in the monthly magazine. Click here to subscribe.