Only a handful of Piaggio's MP5 are known to survive, this isn't one of them.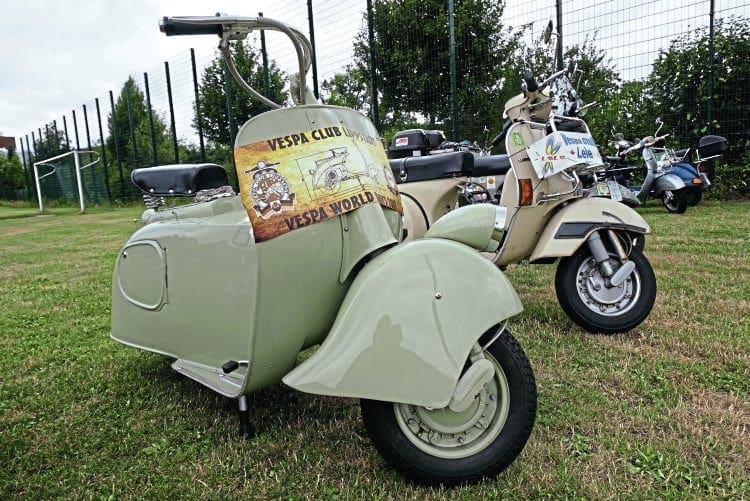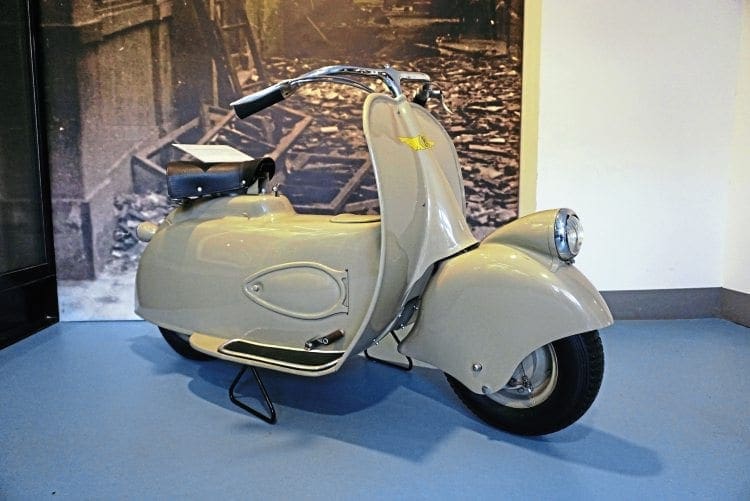 Back in the day
In early 1943, Erico Piaggio was working on plans to create a solution to the transportation needs of the masses in the aftermath of the Second World War. He handed the project to Renzo Spolti who produced the MP5, better known as 'Paperino' (Donald Duck) due to its strange appearance. Enrico was unimpressed but before handing the project to Carradino d'Ascanio around 100 machines were produced. Unsurprisingly, it's rare to see one outside a museum.
Fast forward
The origins of this particular machine are shrouded in mystery. Its owner Dirk Kubenke bought it in Italy and believes it was built there. However after speaking to Pat at Saigon Scooter Centre we're confident that it's one of the excellent copies made in their workshops. These were originally featured in our August 2010 issue and are a triumph of engineering. The biggest giveaway is the machine's sixe as under the all metal panel-work is a Vespa PX and the Paperino's dimensions had to be scaled up to accommodate this. The central area, which housed the original version's engine, is now used as luggage space and maintenance is possible by removing the rear bodywork.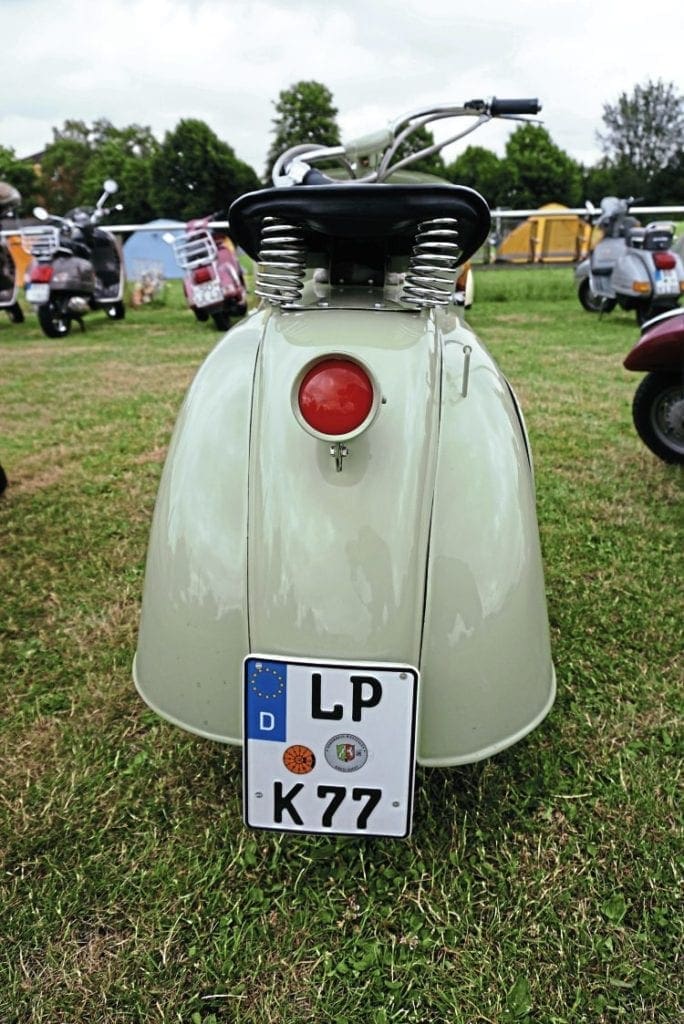 Riding a classic
Although the PX's geometry remains unaffected, Dirk explains that it offers a very different riding experience. "Because of the handlebars and central tunnel it's more like a motorcycle than a scooter. It's not particularly fast because I've changed the engine to standard 125cc specification. This places it in a class of vehicle that doesn't require indicators in Germany, helping to keep the original look."
There's a huge amount of effort involved in creating a Paperino replica and Saigon Scooter Centre planned a run of no more than 10 examples. With seven already completed, time's running out if you fancy owning one of these distinctive machines. They're huge fun to ride and owners can even claim that their copy is rarer than the original! No wonder Dirk looks so happy.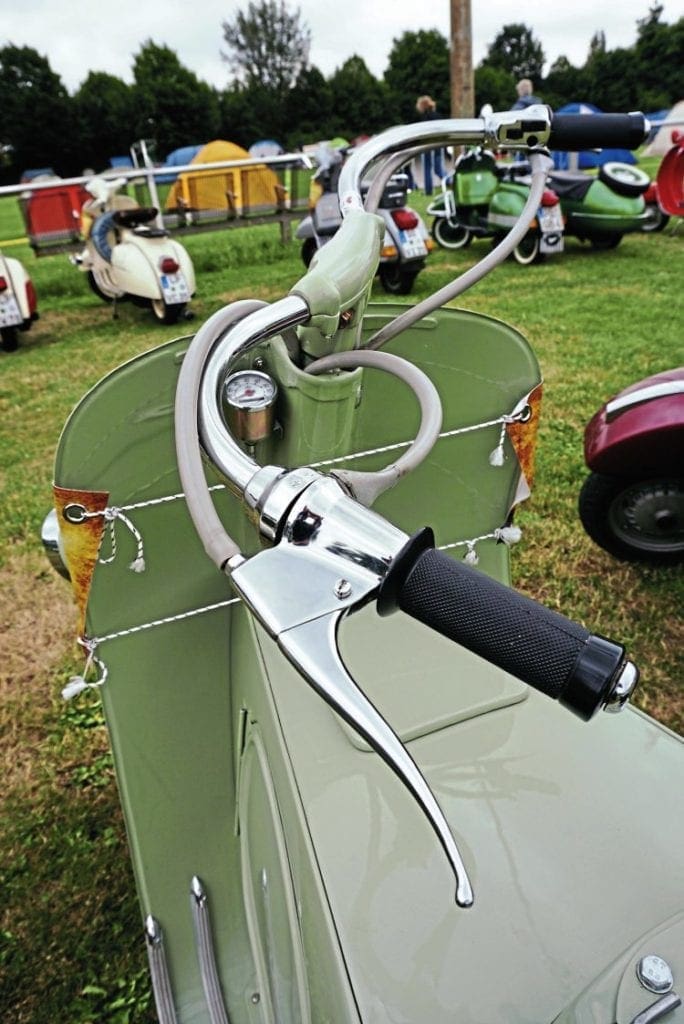 MAN & MACHINE
Name: Dirk Kubenke
Town: Lippstadt, Germany.
Club: Vespa Club Lippstadt.
Favourite scooter: Vespa T4.
Scooter name: Paperino.
Type: Vespa PX 150.
Engine: 125cc, no tuning.
Words & photographs: Stan

Enjoy more Scootering reading in the monthly magazine. Click here to subscribe.