This is Scraid Na Branach 'Streets of Sorrow'. A close companion to Hunter & The Hunted, Dave 0 tracked down this gorgeous classic.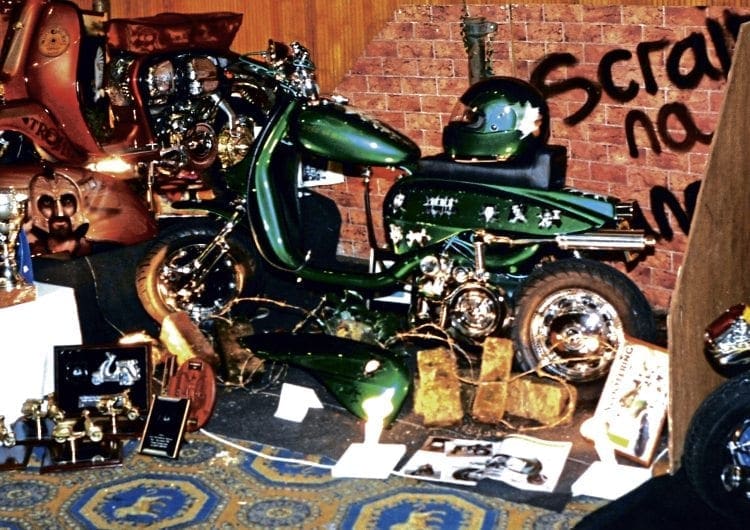 Back again! After some well needed R&R I'm back and ready to track down some of the very best custom scooters from yesteryear. About a year ago I featured one of the most prolific Lambretta chops from the 80s 'Hunter & the Hunted' – built and still owned by John Neal. While in conversation I asked if his brother's Pogues based green cutdown, that always accompanied Hunter & the Hunted at shows and rallies was still around. Yes was the simple answer, but he and it are now about 10,500 miles away in Melbourne, Australia!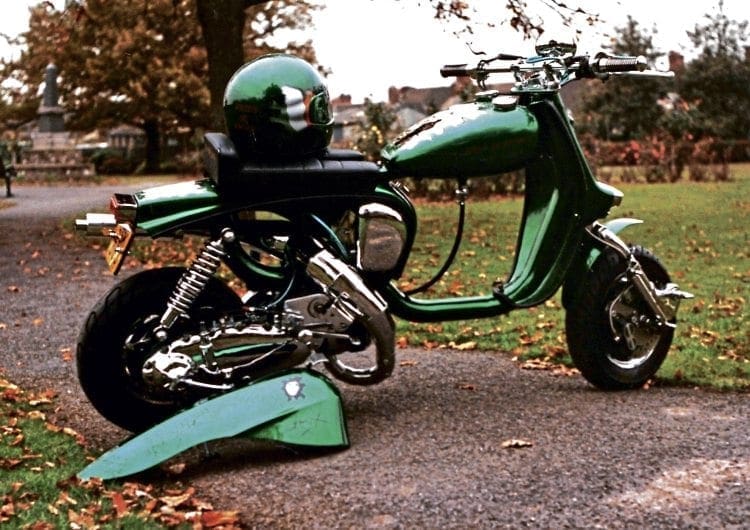 Anyhow, with the help of John, the internet, Facebook and a bit of luck I was able to track down Wayne. Now residing with his family in our Down Under penal colony (sorry), Wayne and his scooter are both doing well. He has planned for several years to bring the cutdown back to show quality and with a bit of luck this catch-up might give him the push! It has already had a full Honda 205 engine rebuild, and the only parts he requires to duplicate its early 90s look are the up and over exhaust, and that 'meaty' twin pot front disc brake it had – both of which were ground-breaking at the time.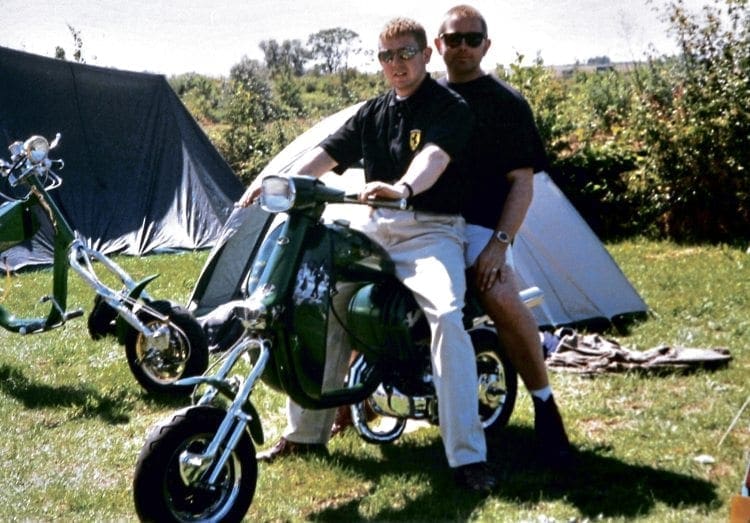 Perhaps somebody knows of the originals' location, or can replicate them at a fair price. I'm sure I can pass your details on? One thing that always comes to mind when I think of Wayne's cutdown is the problem judges had with pronouncing its name when it won its category at custom shows. He tells me that it was chosen so to give a different twist on the Irish folk/punk band The Pogues. So after a bit of research he decided on the 1988 thought provoking song Streets of Sorrow (Birmingham Six) – apparently translated to Scraid na Branach in Gaelic Irish. Infamous and banned by the BBC at the time, the song was based around the wrongful arrests of several Irish born Catholics living in the UK in connections with the 1974 terrorist bombing murders in Birmingham and Guildford.
Owner's name: Wayne Neal
Hometown: Now Melbourne Australia, originally Coleville UK.
Scooter club: We did show under both Cloud Hill SC and Orgasm Addicts, now solo.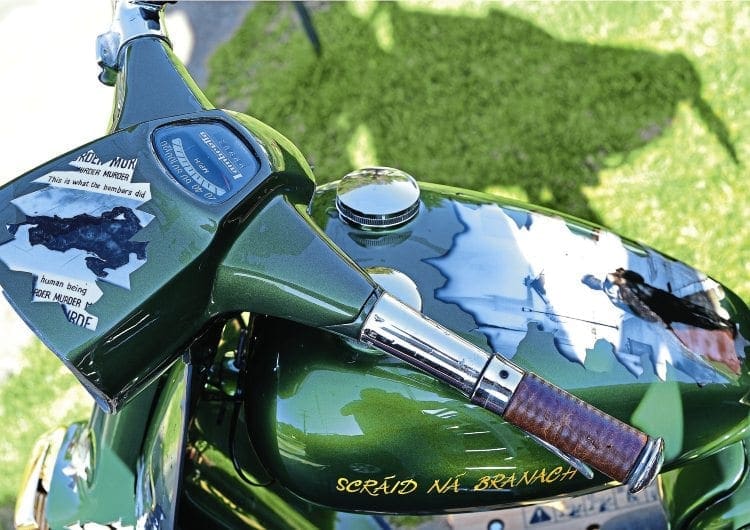 Scooter name: Scraid Na Branach.
Originally built: 1991/1992.
Paint and murals: Nobby.
Engine: Started as a small block 190cc, now 205 Honda.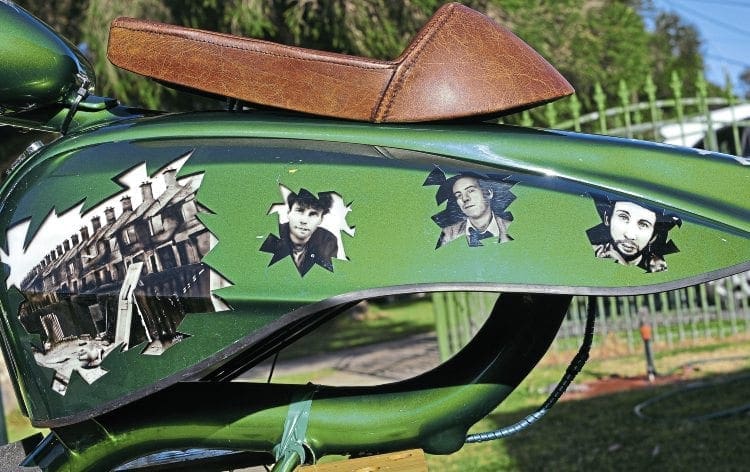 Chrome and engraving: Yes and No, although the late Pete Robinson RIP tried to convince me of the latter on several occasions!
Inspiration: The Pogues and the NI troubles. I didn't want it solely on the band due to their already being a Vespa – Rum, Sodomy & the Lash being already done so well.
What was the base machine you used: Just a bare frame.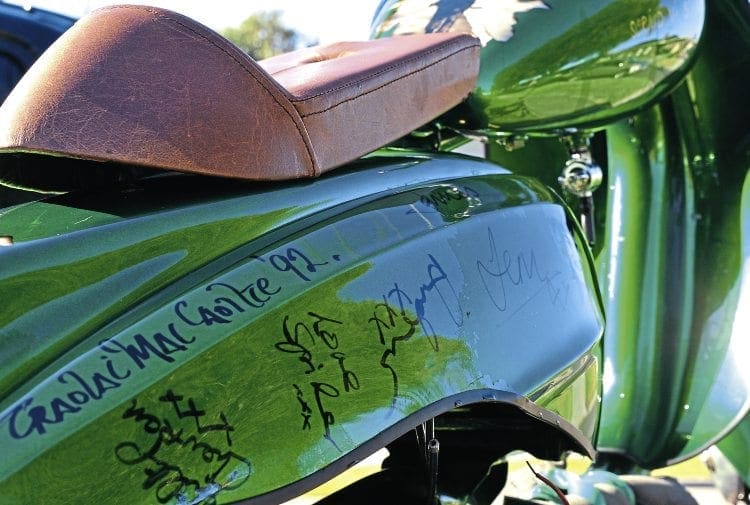 What are your plans for the future with SNB: Eventually a full rebuild, having three kids under six years of age dictates most of my spare time and money. I have completed a fully rebuilt engine and a one-off seat; next on the list is chrome.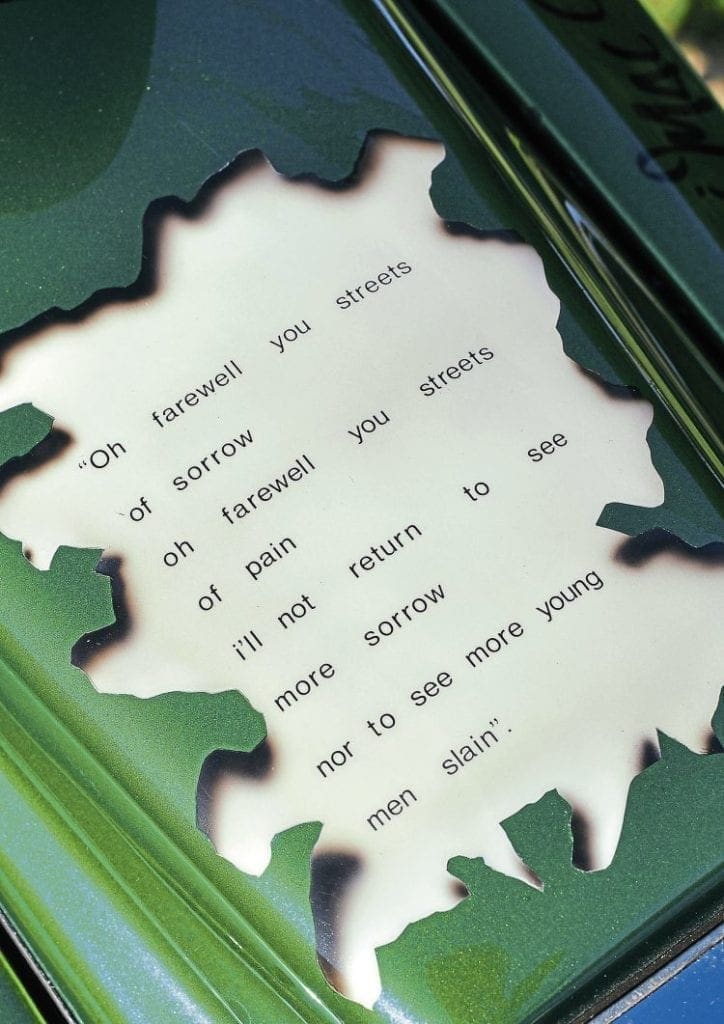 Do you still do the rallies: Sadly no, too far even with AA cover!
Favourite event: Skegness '82, tagging along with my big brother!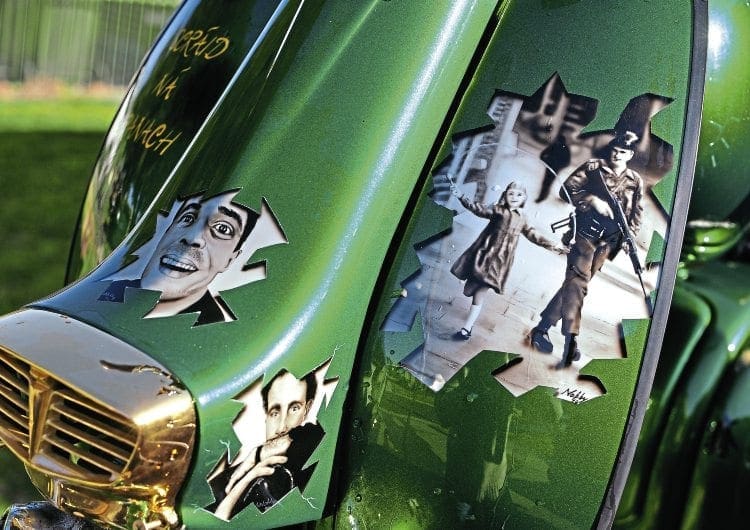 Favourite custom scooters ever: All of Jeremy Howlett's, Headhunter, Satisfaction Guaranteed, The Scream and a little known Lambretta chop called Hunter & The Hunted although it has had its day now!
Favourite dealer: Spent many nights at Kevin Stanyard's back in the day.
Anything else you would like to add: Had some great times over the years, meeting people who I am still friends with today. I really enjoyed the custom scooter scene displaying under the banner of the above clubs – I miss both the scene and the people very much!
Cheers Dave O

Enjoy more Scootering reading in the monthly magazine. Click here to subscribe.