Originally painted back in 1989, this Diana Ross 'Queen of Soul' tribute scooter is literally… Pure Sex & Soul.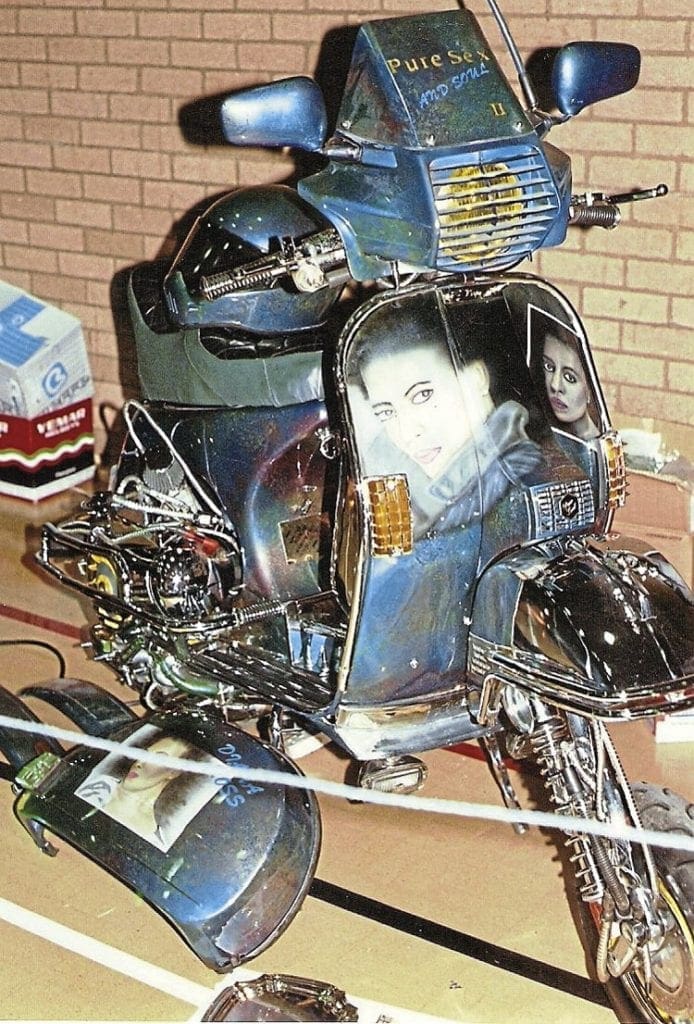 Glen has owned this 'soulful' P-range for over three decades. He built his tribute to singer Diana Ross at the end of the 80s and has spent the last few months giving her a revamp. Diana Ernestine Earle Ross, to give her full name, was the Motown record label's most successful act, and was part of the United States' most successful vocal groups ever – The Supremes.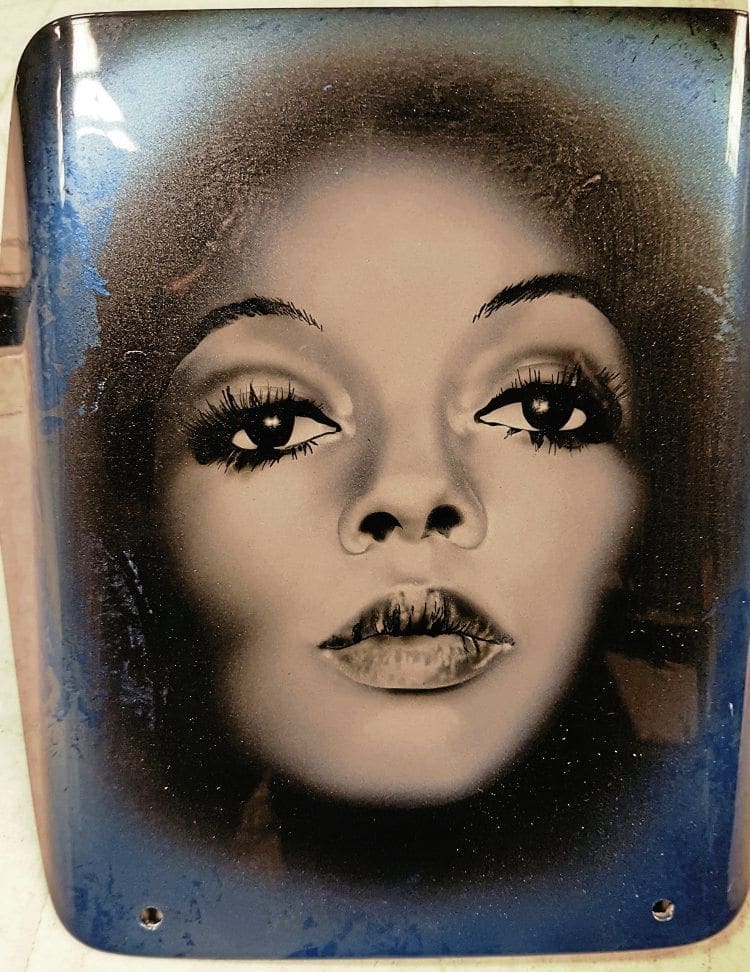 The Supremes released a record 12 number one US hit singles including such classics as Where Did Our Love Go, Baby Love, Come See About Me, Stop! In the Name of Love, You Can't Hurry Love and You Keep Me Hangin' On. The main singer, Diana, left the Supremes in 1970 to embark upon her solo career, and her success continued to soar. She has had numerous solo hits and is considered by many to be the Queen of Soul. As I said, Glen has owned and ridden this scooter for many years and he is hoping this year's facelift will put her back at the top of the scooter charts!
Dave O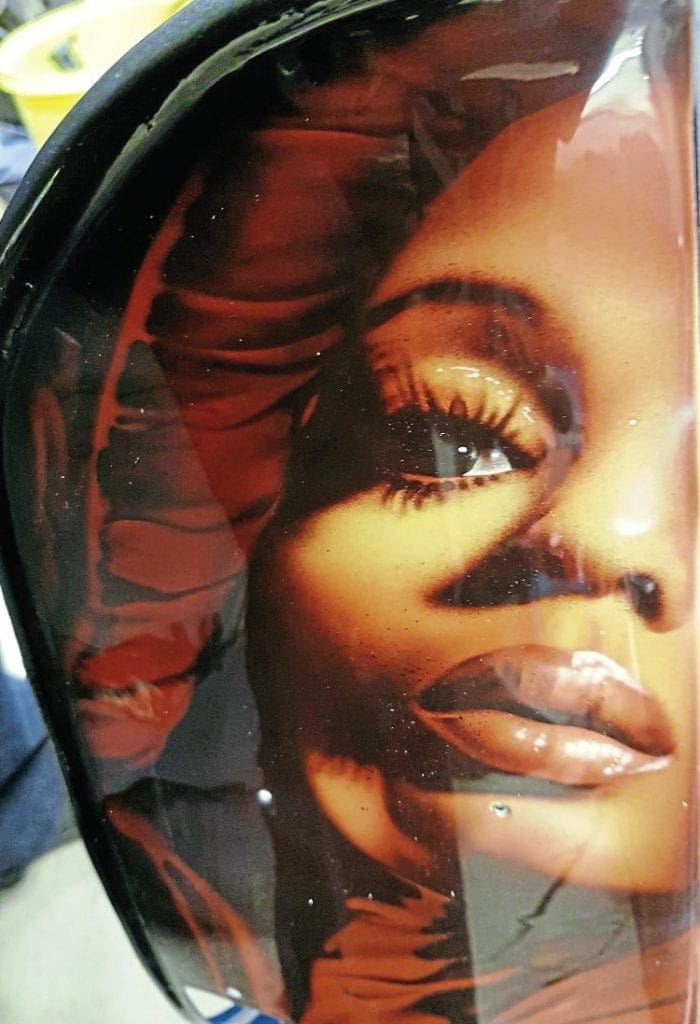 Owner: Glen Jackson
Hometown: Liverpool.
Scooter Club: Previously The Cavaliers Liverpool SC. Now solo.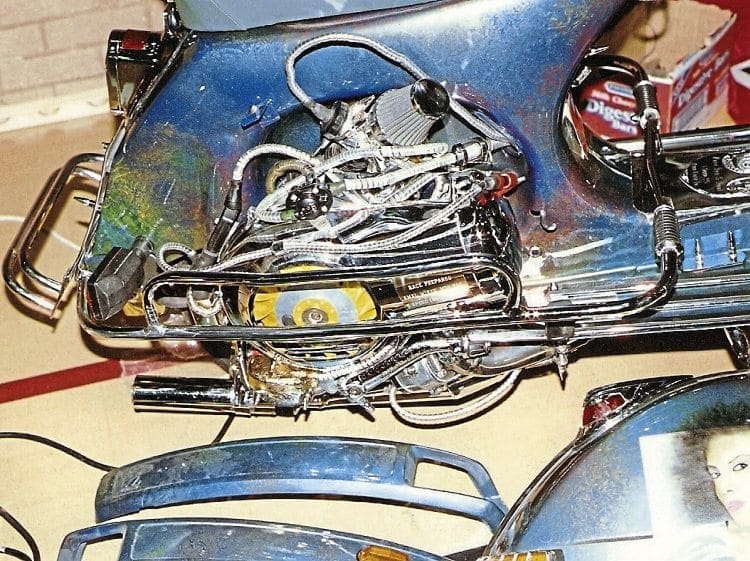 Scooter Name: Diana Ross: Pure Sex and Soul.
Year originally built: 1989.
Paintwork: 1989 Andy Rom of the Cheshire Cats SC, repainted in 2017 by 'Madbrush' from Bootle, Merseyside. Murals by Keith Politt from Southport.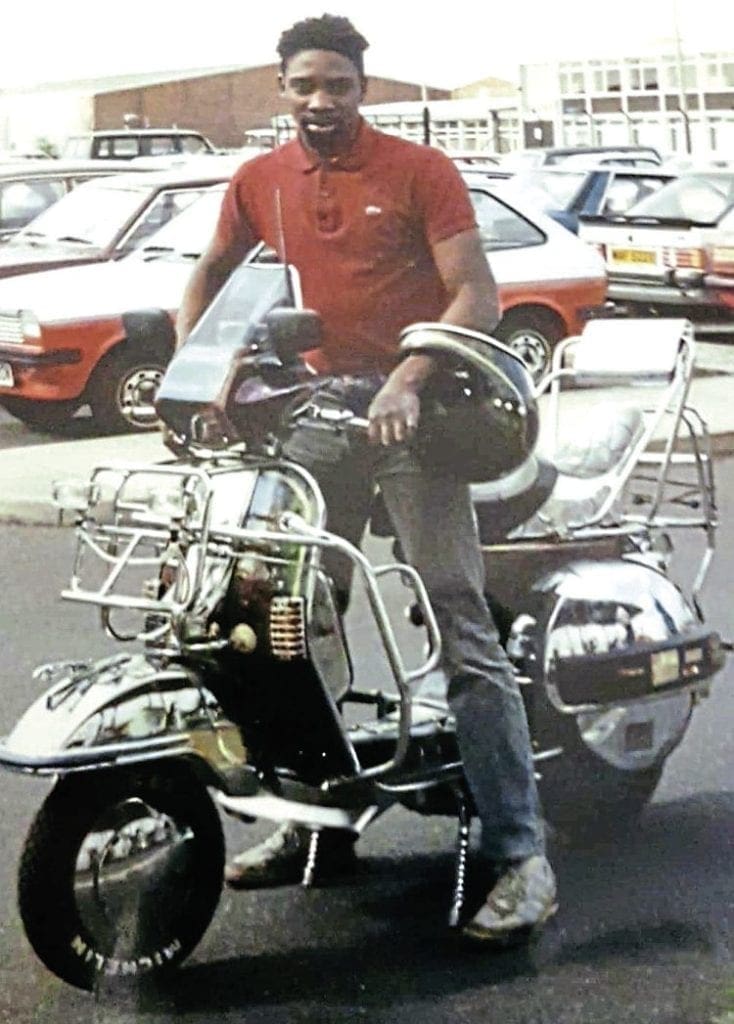 Engine: 'Old skool' Malossi 225cc top end with five-speed gearbox. Full engine rebuild by well-known scooter racer John Woods.
Are you the original owner or when did you become the owner: Yes, I was the original builder and have owned the base model for over 30 years.
What have you had done to it or plan to do since owning: Obviously after 30 or so years, 28 in this 'coating', it was starting to show its age, so at the start of the year I started a full revamp – I'm very happy with the results!
Do you still do rallies: Yes I still do the odd local rally or rideout. I also keep my hand in helping out with mates' custom builds and doing a bit of scooterist/soul DJ'ing.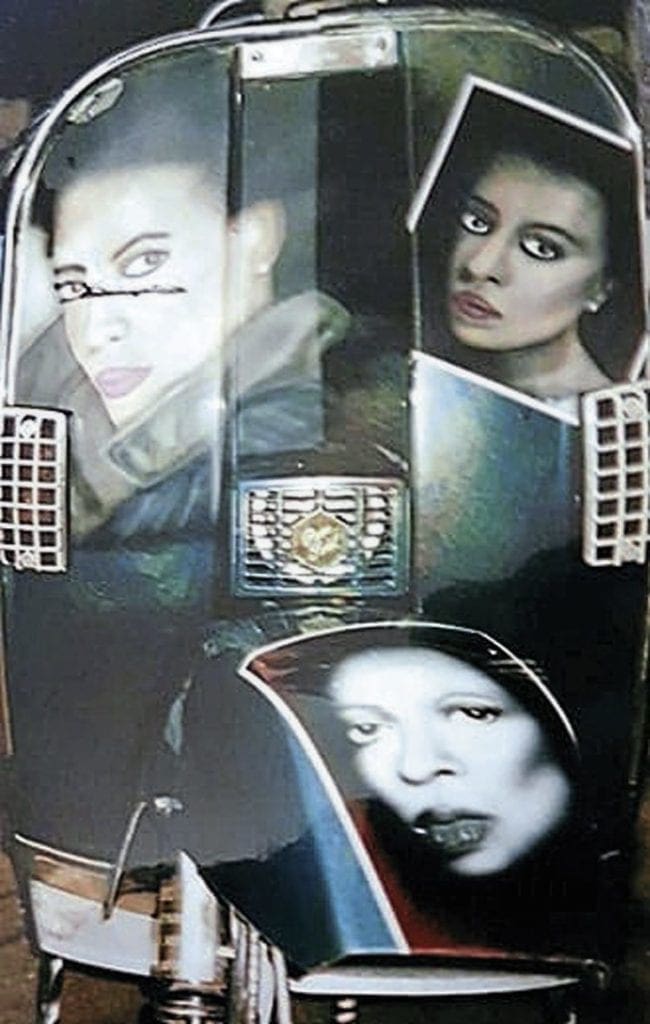 Funny 80s scooter-related story: At an early 80s end of season scooter run to North Wales a load of Liverpool scooterists (myself included) had turned up hoping to get digs on arrival. We soon found out everywhere was booked up, and as the night wore on it got cold – proper cold! Luckily we found a large hotel on the front which was pumping out hot air through its outside vents. So like penguins we all huddled together with the usual scooterist antics! Soon the police arrived and arrested us. Result! we thought, warm cell/food, etc! Sadly after working out what we were up to they just kicked us back out of the van, well away from the heat!
Favourite event ever: DISC 1985.
Favourite custom scooter ever: Dazzle.
Improvements to the scene/scooters: A base model proper geared P-range with an LC engine.

Enjoy more Scootering reading in the monthly magazine. Click here to subscribe.