Originally themed as 'Electric', when Messiah was resurrected in spiritual guise, it certainly raised a few eyebrows…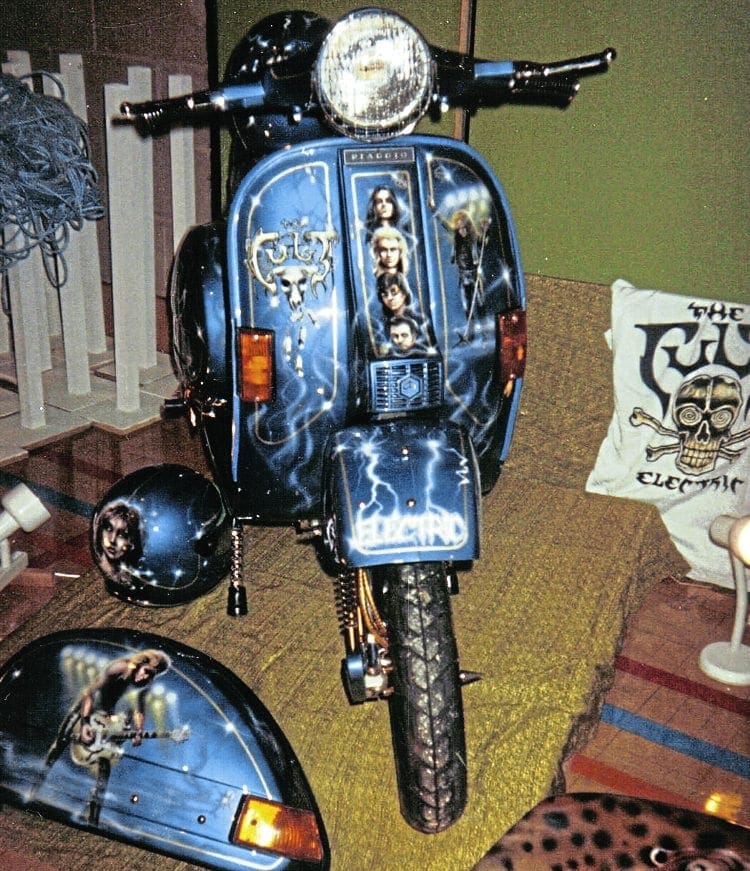 During the 80s and 90s scooter customising branched out from the usual 'safe' themes to a myriad of subjects. Alternative bands and even controversial subjects such as war and religion were soon to adorn the panel-work! Now, when this scooter first appeared, I remember it raising a few eyebrows. A scooter based on God! Why? Was there a deeper meaning? Now, I'm not sure of the answers but that's just it – scooter customising for me is about challenging the status quo, making people think and in some cases actually have an opinion. Personally, I think the subject is an excellent one, and let's be honest you're never going to run out of research material and artwork are you? Another bonus is you're also not going to have some 'expert' roll up and say your murals don't have a good resemblance to the bloke…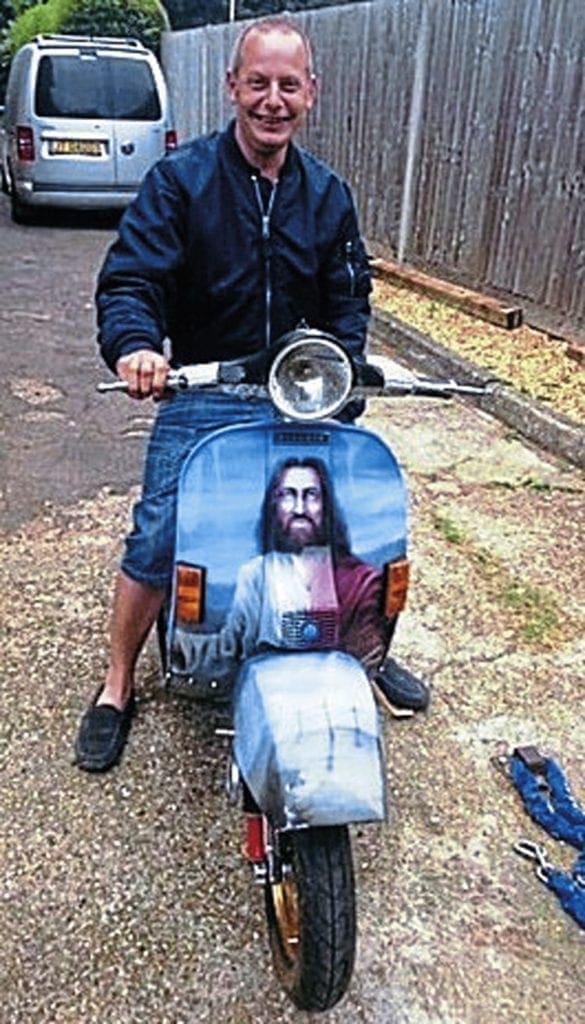 So with the subject matter dealt with, let's take a look at the scooter itself, based on a 1978 Vespa P200E, the original builder was Donald Goodwin, a member of the exclusive Aylsbury Custom Club. It first came under the judges' scrutiny as the Cult-themed 'Electric', before being resurrected as 'Messiah' in 1988. It only appeared on the custom scene in this 'shroud' for a fairly short time. Eventually it was bought by the Reverend Mike Brotherton MBE in '92, where it has stayed in relative storage for the past 25 years! Anyhow when 'The Mad Bish' decided to thin down his collection this year, Jason was on hand to… keep the faith!
Dave O
Name/nickname: Jason Terry/JT or Spin!
Hometown: Portsmouth, Hants.
Scooter club: Gosport SC.
Scooter name: Messiah.
Year originally built: Late 80s.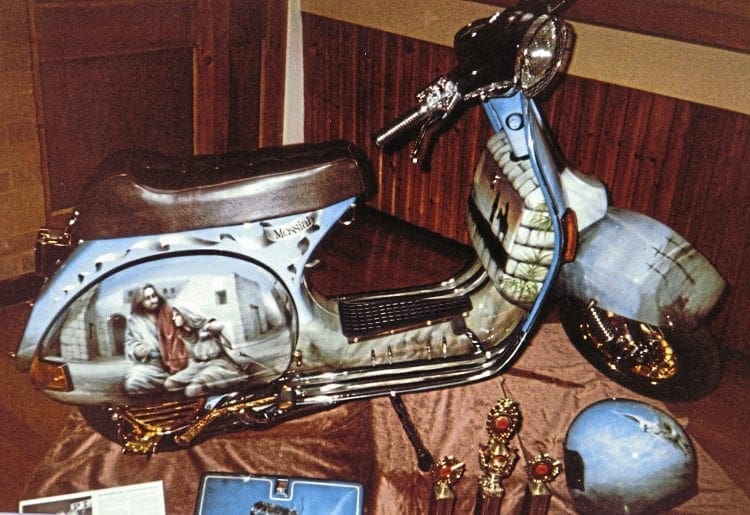 Paint (artist): Paint/murals by Ian King at JGS Customising Dunstable.
Engine: Pinasco 225cc, just been rebuilt by Harry Barlow of Pro Porting, Leicester. I think it's always had a few engine issues; hopefully all sorted now by HB!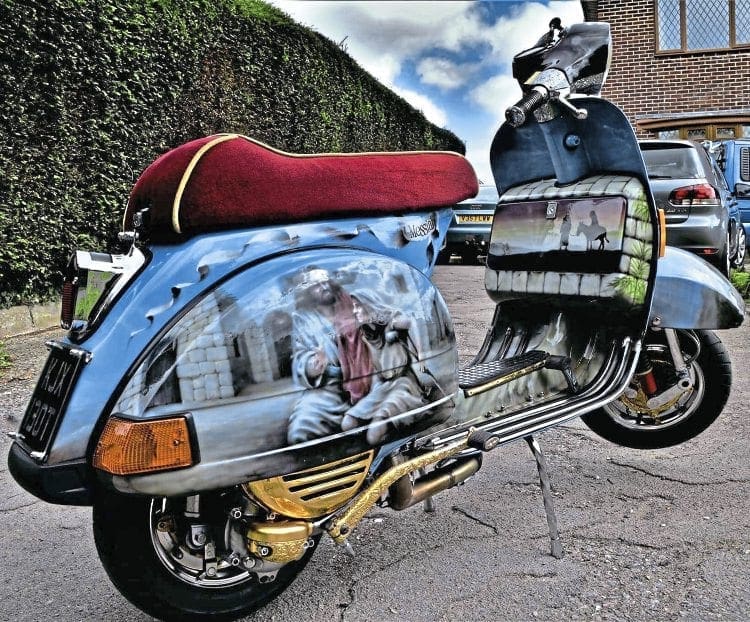 Fabrication: Basically as Piaggio intended.
Chrome/engraving: Desperate Dan's – Leighton Buzzard/Don Blocksidge – Dmitwich.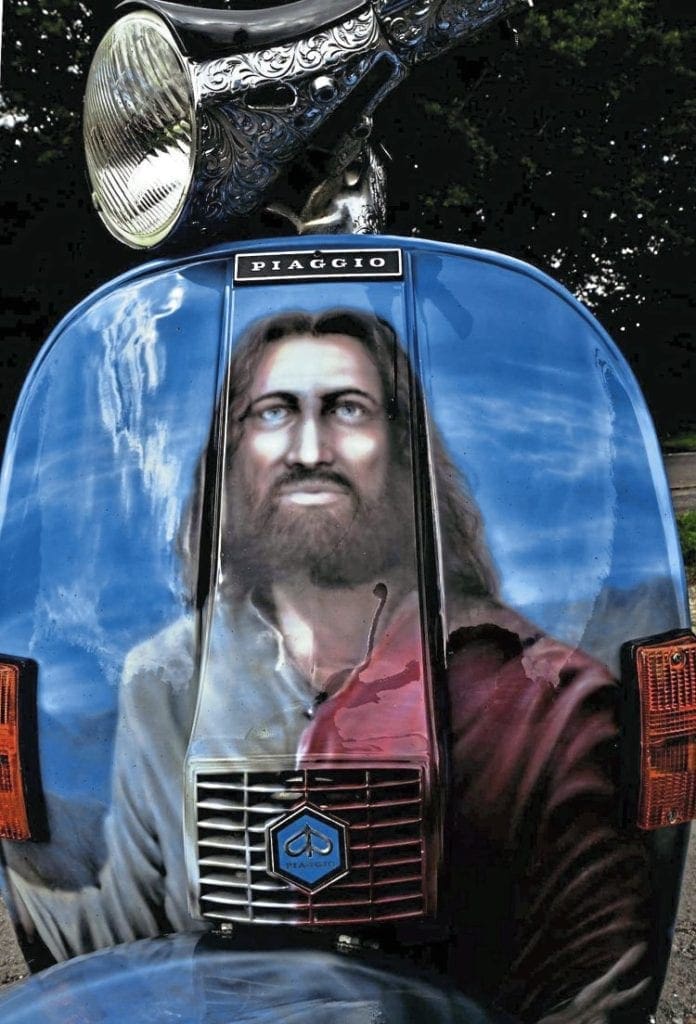 Are you the original owner or when did you become the owner: I bought it June 2017 from a good friend (Mike Brotherton) who got it in '92/'93 from the original builder. He was selling some of his collection (Boy About Town, Messiah, Capt. Pugwash, etc.) and I decided for both sentimental and nostalgic reasons I had to have it.
When you got the scooter what condition was it in: Fair to be honest, it's spent most of its life in garaged dry conditions, covering only about 800 miles since 1992! The chrome and gold needs re-doing and has some marks on the paint but only minor.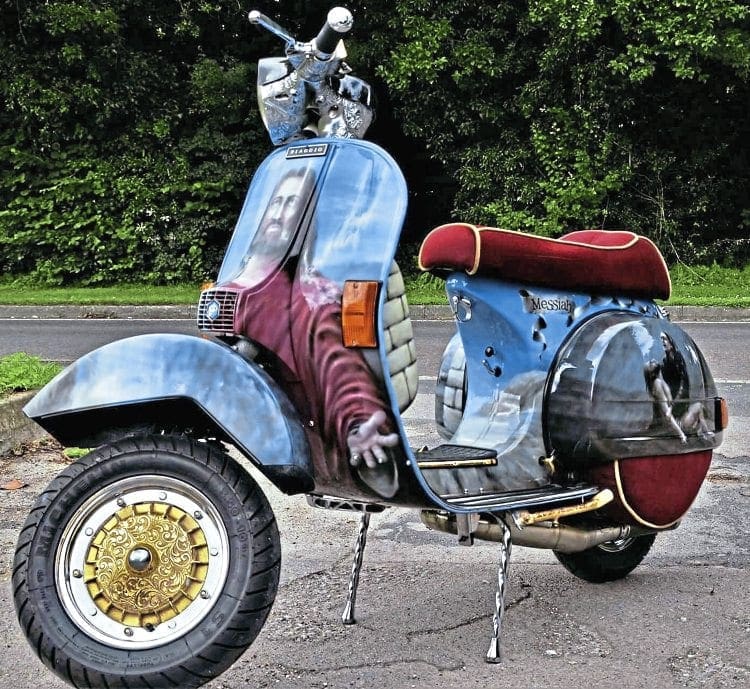 What have you had done to it or plan to do since owning: I've stripped it down and this opened a 'big can of worms'. New cables were fitted all round, new loom as it was a complete mess. There wasn't one grommet anywhere in the frame so everything was frayed and distorted. The engine wasn't running too good and the gearbox/selector was very hit and miss. So I drained the gearbox oil to find loads of metal pieces in it. After opening it up I found no gear selector needles and both bearings and seals very 'gritty', so decided to send it off to HB for a complete rebuild. He has replaced anything that needed doing, including a new race crank and extensive porting work. Over the winter I plan to strip it again and get the paintwork, chrome and gold back up to scratch.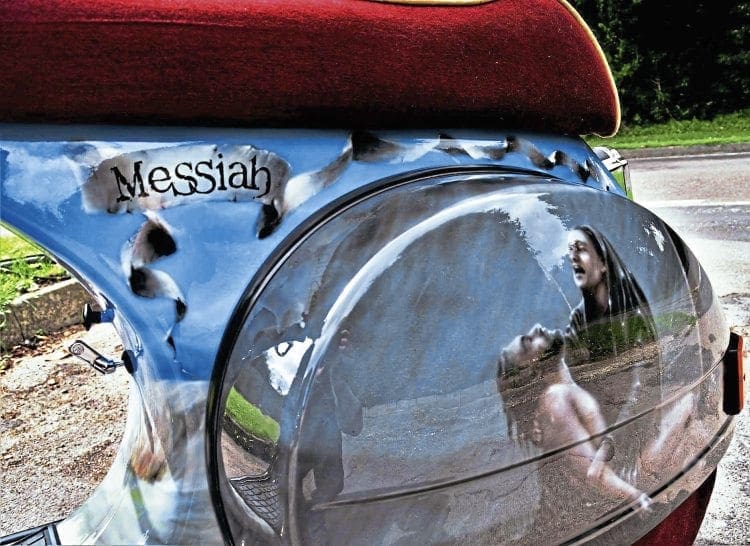 Do you still do rallies: Yes now I'm back into it after a break on motorbikes, but scooters have always been in the blood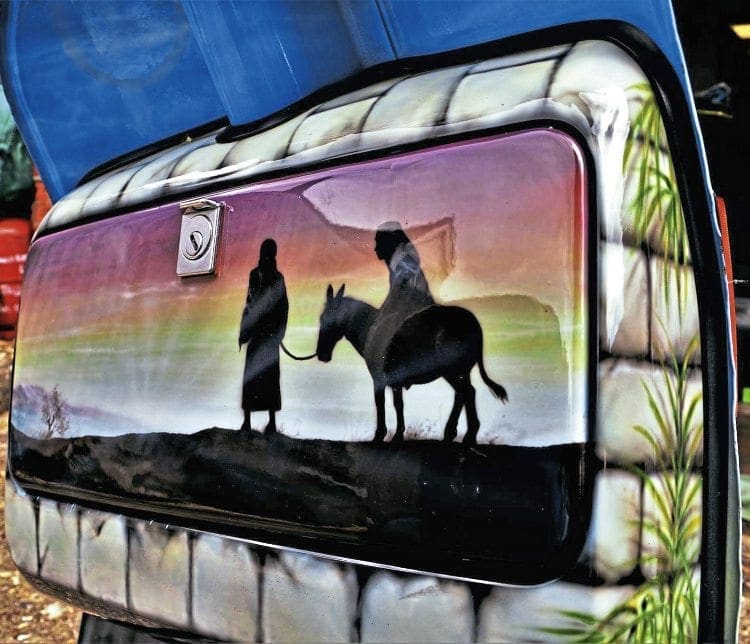 Funny stories from old rallies: Many moons ago on my first rally in 1987 my mate Martin was towing me from Morecambe to Preston train station so I could get my scooter home! When I say towing, he had the rope tied around my legshields directly to his waist – bloody lunatic! I had broke down on the way up and got the AA to take me to the site after 'mates' said it was an easy fix! They went on a bender, forgot the scoot and therefore the AA refused to take me home.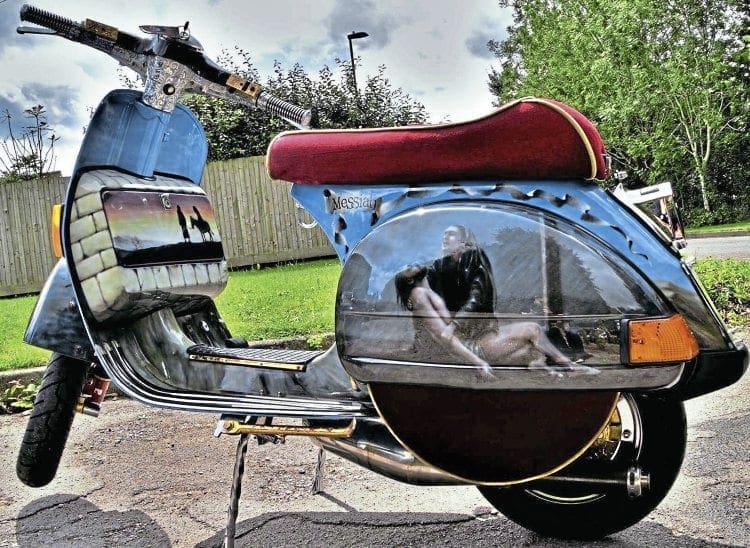 Favourite event ever: Any late 80s-90s rallies.
Favourite custom scooter ever: The usual suspects! (Vespas) Worlds Apart, Enchanted Dream, Revenge; (Lambrettas) Rhapsody & Blues, Majestic Realms.
Favourite dealer: Anywhere that does quality parts at decent prices.

Enjoy more Scootering reading in the monthly magazine. Click here to subscribe.