Dave stumbled across two of his all-time favourite cover scooters recently, so it's time for this one to hit the spotlight..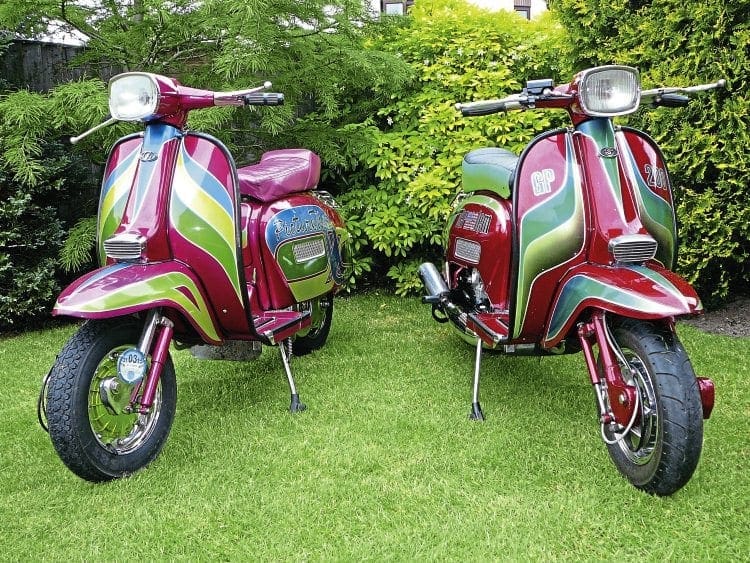 As mentioned in the last issue I recently came across two of the three scooters that were featured on my favourite Scootering front page at the recent Cleethorpes National. The front page in question was that which featured the 'Wakefield Wood's Custom Collection' –JerUSAlem, Revenge & Picture This. Paul's, Mark's & Anthea's scooters may not be up to today's art exhibition quality and be adorned with lashings of engraving, but for me they sum up the best era of our scene. They were scooters that actually did the miles and could be spotted on both the open road and muddy campsites throughout that time. A while ago I featured big brother Woody's (Mark) iconic Revenge, so I think it's only fair that brother Paul's equally as eye-catching Lambretta gets the spotlight. For those that have been doing the rallies since the mid-Eighties they probably remember this machine in two very similar garbs. Firstly as Temptation – I can only assume this was after Sheffield synthpop band Heaven 17's 1982 hit, and then as JerUSAlem, a tribute to Paul Weller's Style Council. The Jerusalem video is infamous, as at one stage Weller dons a kilt and Second World War stormtrooper helmet and fakes a northern accent! So, by reek, here's Paul's beauty!
Dave O
Owner: Paul Wood
Home town & scooter club: Wakefield Knights.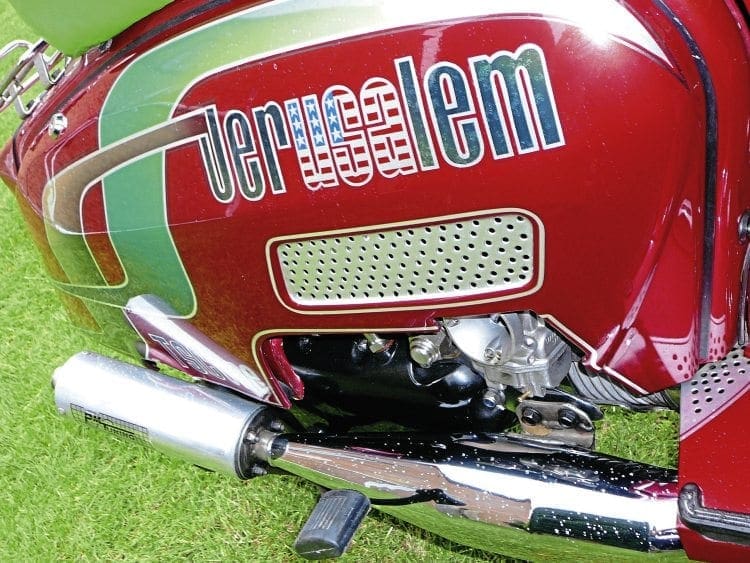 Scooter name & why: JerUSAlem – I am a massive Paul Weller fan. While with The Style Council he released a live footage VHS in 1987 of this name.
Model: Indian GP200.
Year customized: As Temptation in 1985, as JerUSAlem 1989.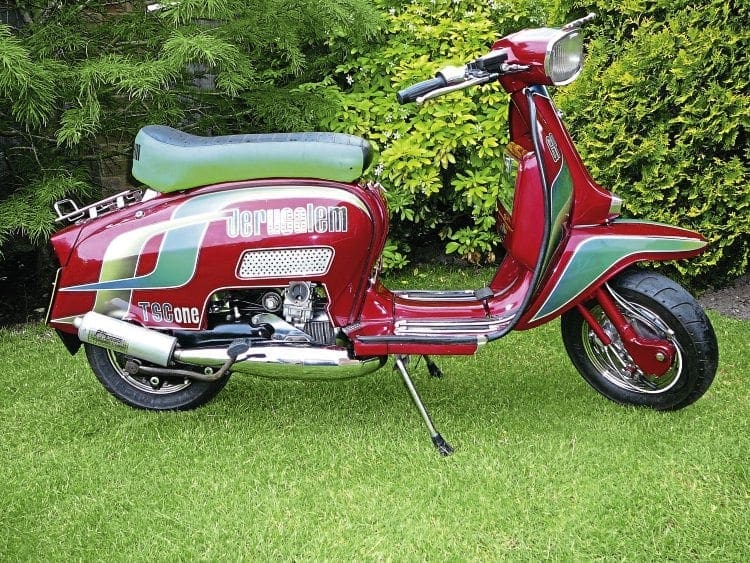 How long have you owned it, condition when you got it: Bog standard orange GP200 in 1984.
Paint (artist): Stuart Marshall of Jason Frost's Jade Scooters.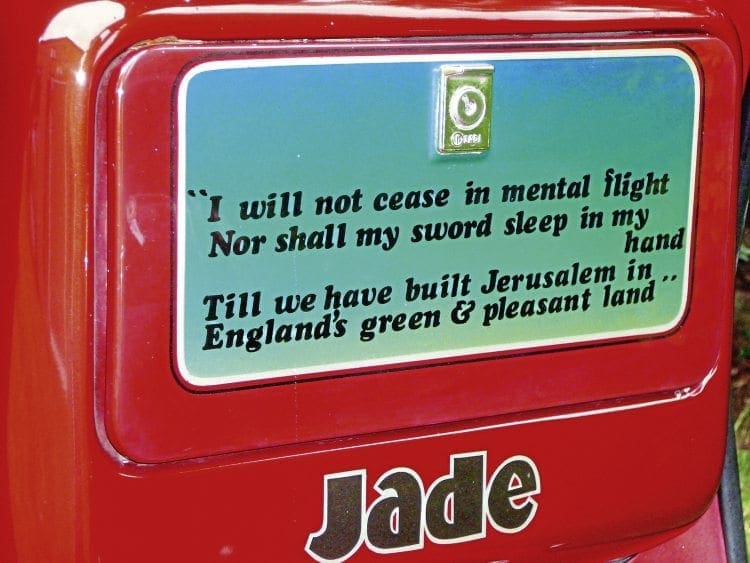 Engine: TS1 225, usual upgrades, PM pipe.
Fabrication: Basically standard apart from short rear runners and trimmed panels by myself.
Chrome/engraving: Quality Chrome.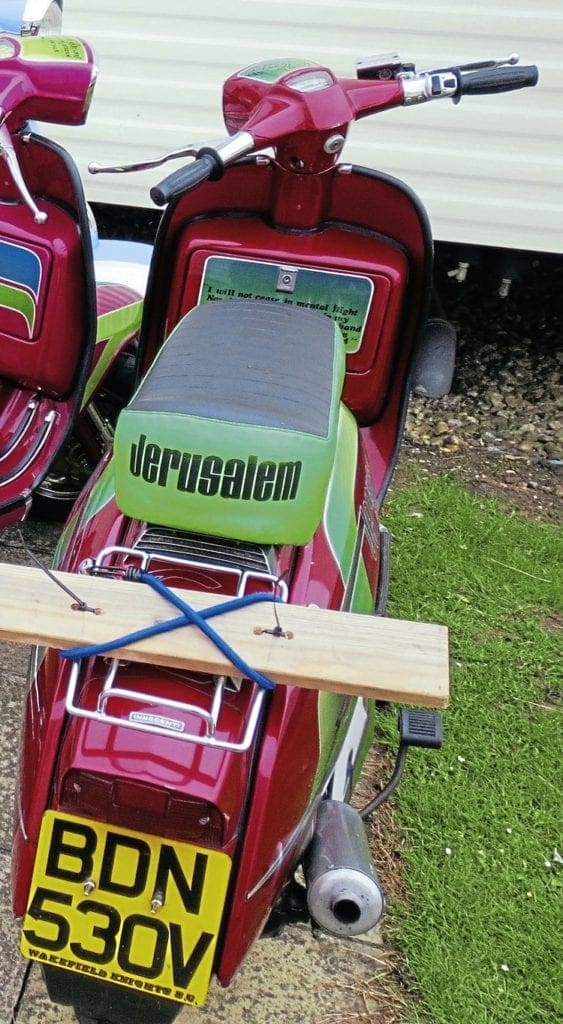 Do you still do rallies: Yes.
Funny story either about the scooter or yourself at rallies (80s-90s): There are too many to mention.
Favourite event: Bridlington Trade & Custom.
Article continues below...
Advert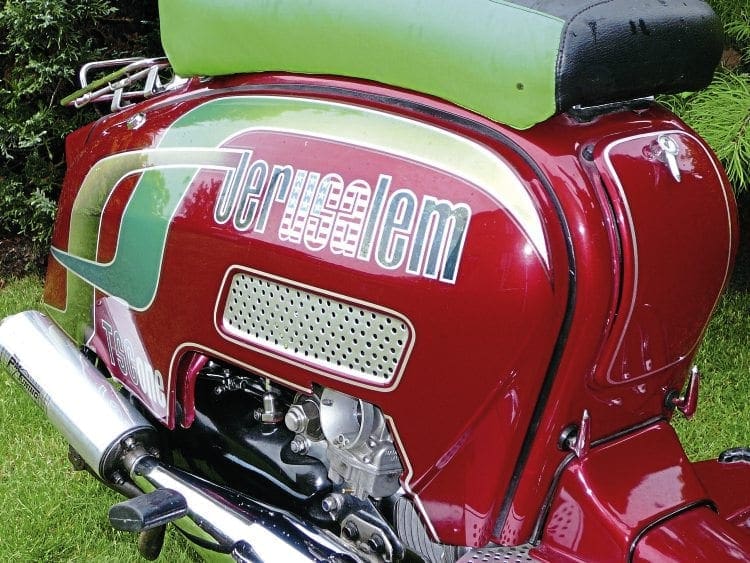 Favourite scootering tune (music): Anything by the Modfather!
Favourite custom scooter: I have to say it – Revenge.
Favourite dealer: Mossy – Doncaster Hunters SC.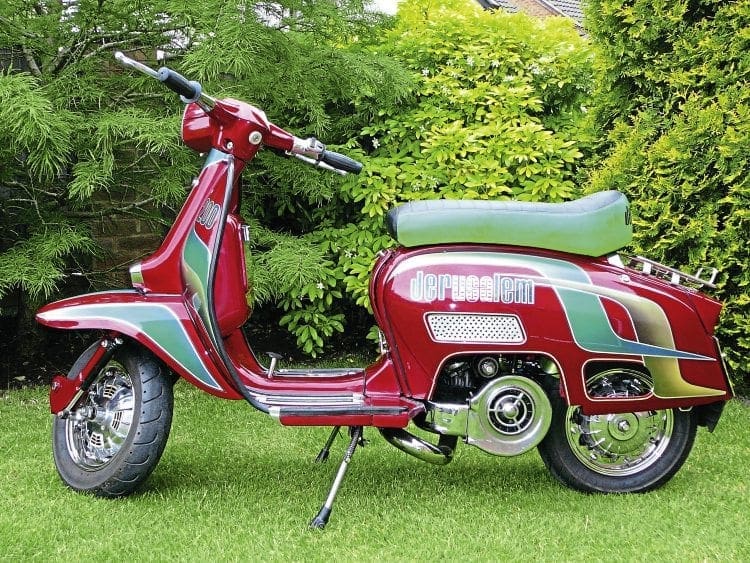 Enjoy more Scootering reading in the monthly magazine. Click here to subscribe.
Article continues below...
Advert