Caranaby Scooters is probably best known for its LML specials but as Stan found out there's much more to this Berkshire dealership.
Operating as an Independent dealership, Carnaby is able to offer a wide product range including LML, Scomadi, Sym, Peugeot and more recently Lambretta. "My ethos is very simple," begins Richard Cooney, founder and owner of Carnaby Scooters, "customers deserve the broadest choice possible and it's our job to help them find the perfect match for their needs."
Formed in 2013, Carnaby is a relatively new dealership but its growth has been meteoric. "My bias is towards Mod but I've loved, ridden and maintained all styles of scooter for as long as I can remember," says Richard. "I'd been operating a building-related business for decades, particularly high value projects in the States. When the recession started to bite folding the business became a reality, without me having any real idea of what I should do next." As the saying goes, 'behind every great man is a great woman' and it was Richard's partner Christel who suggested that he turn his hobby into a business. "I started out with three LMLs, a PX Mk1 and a Lambretta which I'd restored myself," he says. "Last year we became the number one LML dealer in the country and I'm incredibly proud of that."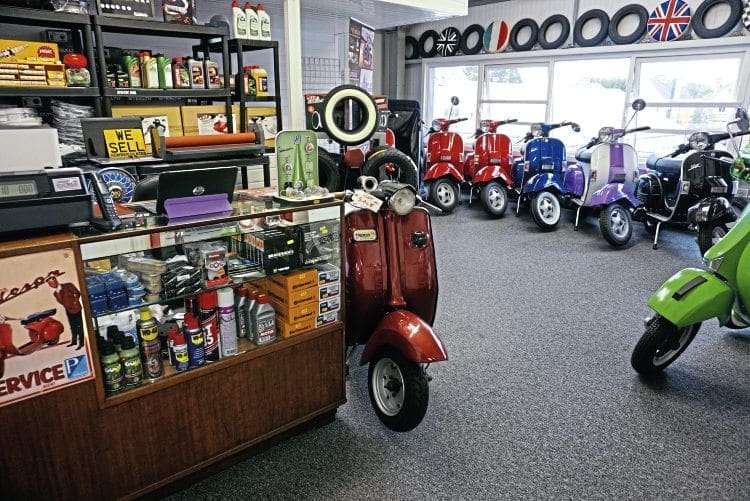 A critical factor in Carnaby's success is Richard's vision of his ideal dealership. "I wanted to create something unique, a dealership that encompassed scooters as a way of life." Very early on he decided to concentrate on the supply of new machines. "I love classic scooters but restoring them is a specialist operation and there are plenty of people doing it very well." He wanted to create a 'destination dealership', somewhere scooterists would want to visit and be welcomed even if they weren't buying a scooter. The result is part showroom, part cafe, part fashion store and part music venue.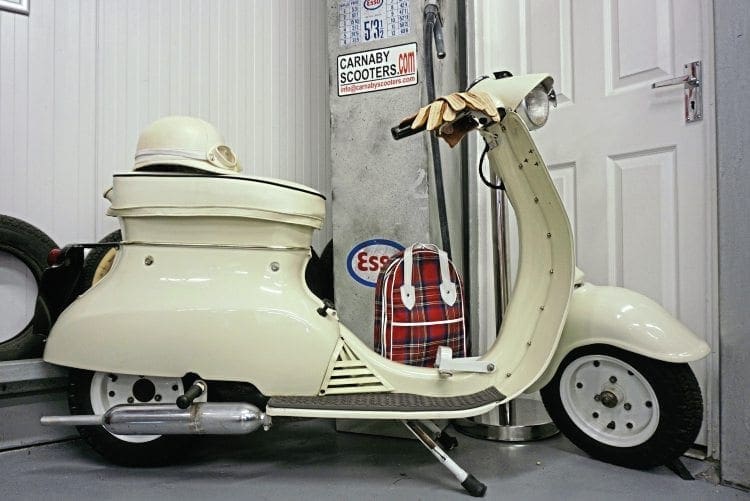 Richard recently purchased the importer's entire stock of LMLs and on the day of my visit the showroom was full (Carnaby currently holds the largest stock of LM Ls in the UK). Normally there's a set of record decks set up and local DJs regularly perform for the benefit of visitors. The showroom's atmosphere is both welcoming and relaxed. "I don't believe in hard sales techniques. People can browse, have a coffee and make up their own mind. If they're interested in buying or need advice we're here to help."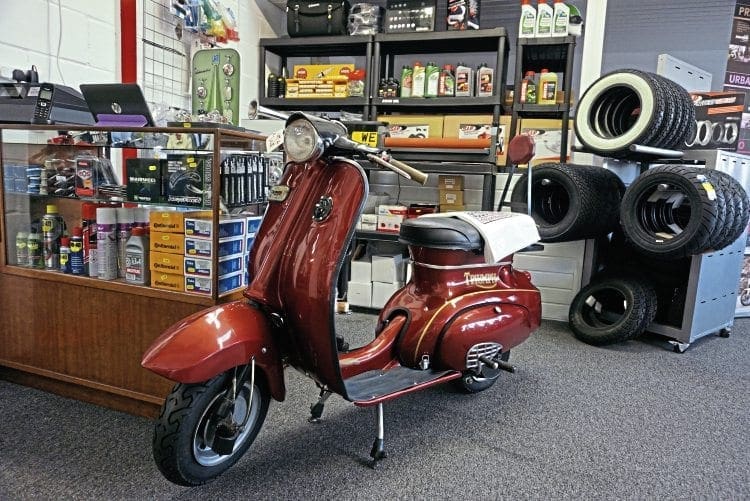 Adding to Carnaby's appeal is the second floor showroom where a range of riding and fashion clothing is available. Continuing the theme of offering the widest choice possible, Carnaby stocks items from Relco, Lambretta, Weise, Draggin and Bell, among many others.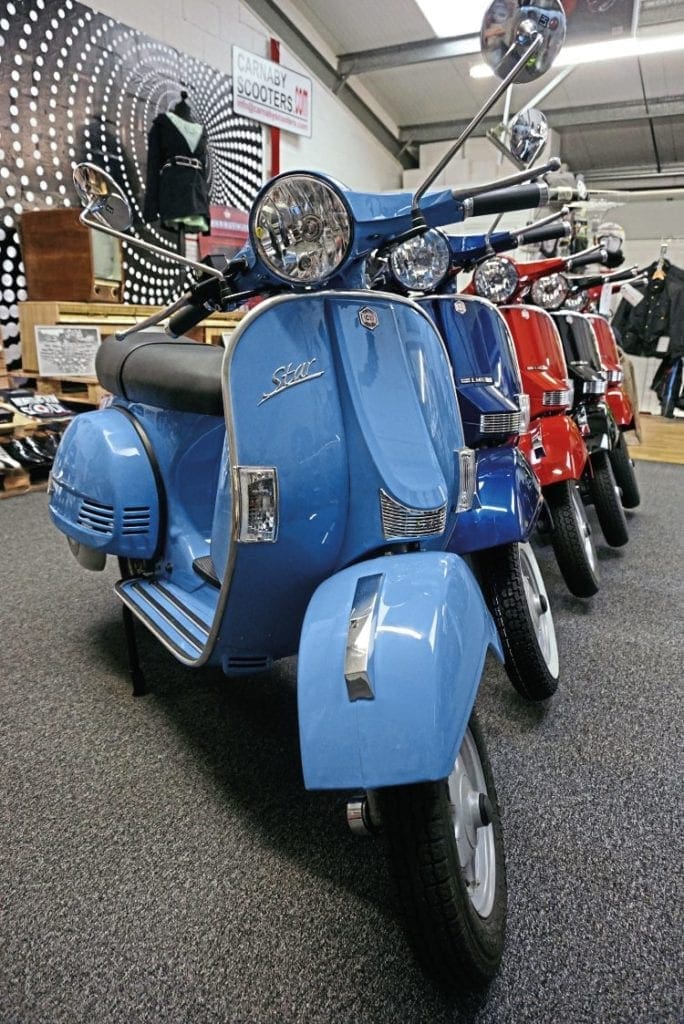 Although it's refreshing to see such a wide choice, it's the after-sales service which marks out a good dealer. "We've a fully equipped workshop and our in house mechanic Chris can deal with everything from classics to autos," said Richard. "We don't do full-blown tuning but can offer everything else a customer needs."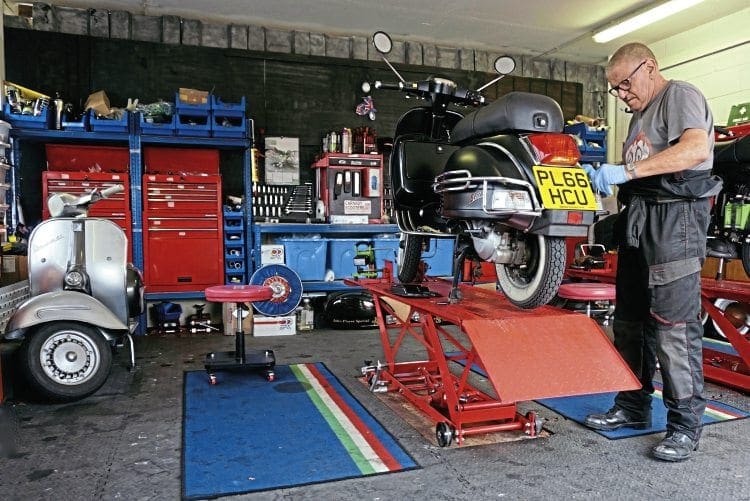 Carnaby Scooters is a forward looking dealership, Richard's determination to offer the widest possible choice seems to be a recipe for success. By the time these words go into print he will have sold his 500th scooter — what type depends entirely on the customer.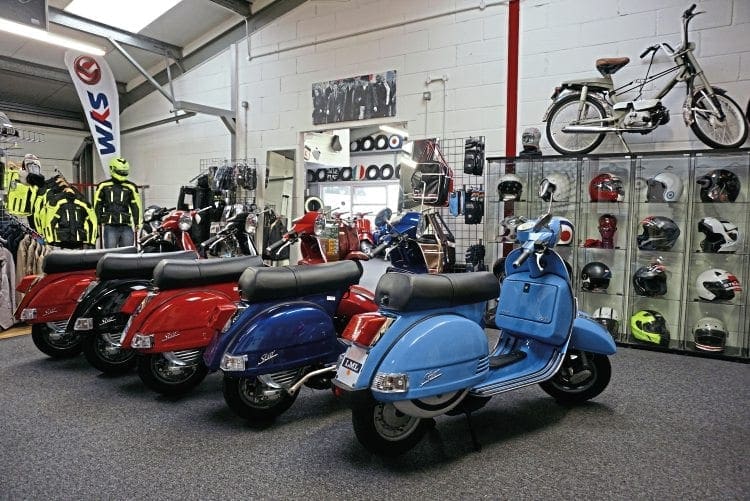 COMMUTOR BELT
As enthusiasts we tend to see ourselves and our chosen marques as the beginning and end of scootering in the UK, but as Richard explains the truth is more complicated: "Carnaby was established to fulfil my vision of what an enthusiast's ideal scooter dealership would look like, yet I've been surprised at how many commuters we attract. I think the rising cost of public transport, fuel and parking have made people think again about two wheelers as a viable alternative. With scooters such as Peugeot and Sym they can recoup their investment very quickly."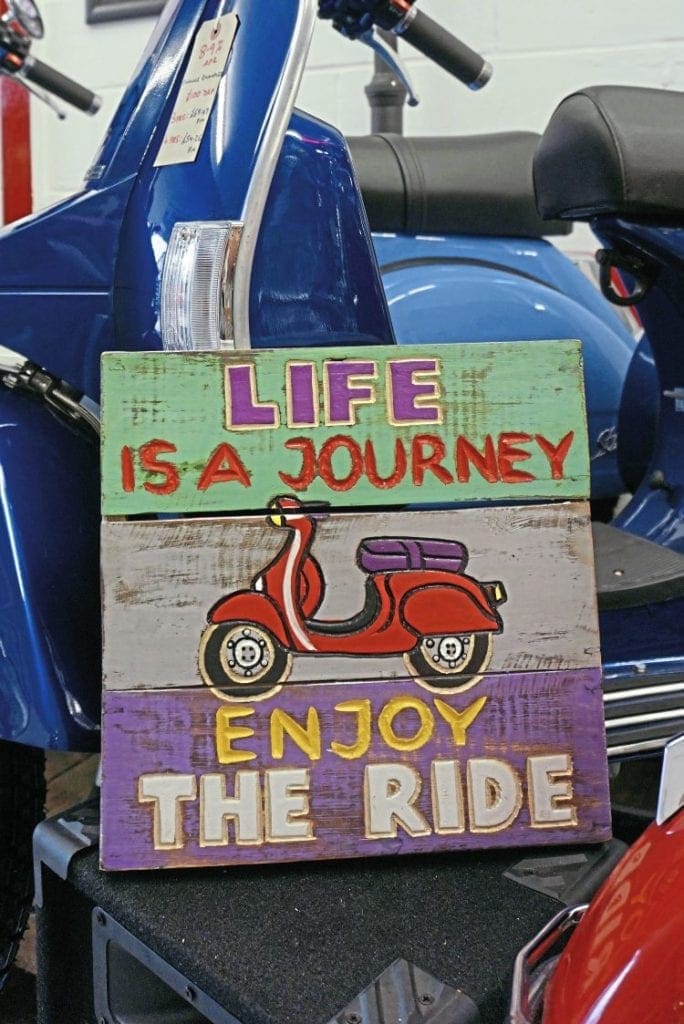 LAMBRETTA – THE NEXT GENERATION
The appointment of Carnaby as the first Lambretta dealer of the 'new era' cemented its reputation both in the trade and for customer service. "We're very excited about the V Special as I think it could bring out a new generation of scooterists," says Richard. When asked how he feels it will be received by enthusiasts he pauses for thought and answers: "First and foremost I'm an enthusiast. I understand how passionate people are about the classic scene. The fact is that there'll be some really exciting developments in two wheeled technology over the next few years and I want to embrace that. One of my daily rides is a TV175 while my partner rides an auto and we seem to get on okay!"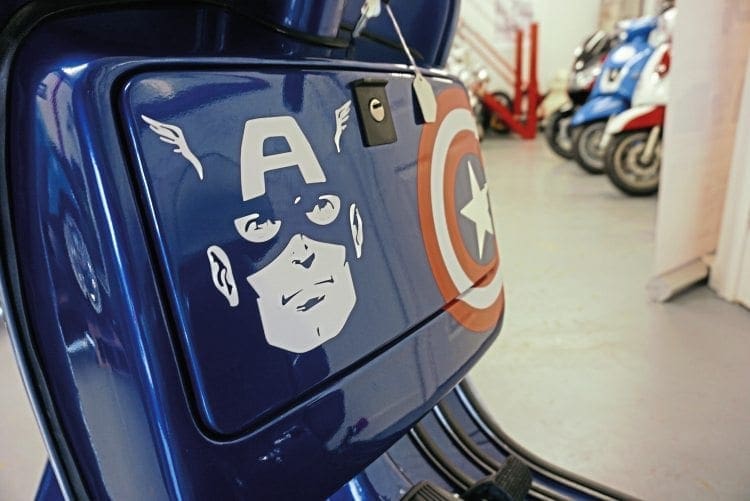 It seems that customers agree. "Advance sales are healthy and we've launched the '47 Club' as a reward to those supporting this exciting development." Named in tribute to Lambretta's launch year, admission to the 47 Club is restricted to the first 47 customers to place a deposit on any of the V Special range. In addition to exclusive merchandise, members will also be entitled to discounts against future purchases. "We're expecting deliveries towards the end of this year so if anyone wants to own one of the first V Specials now's the time to get in touch."
HOME OF LML
Part of Carnaby's reputation was built on its LML specials and although supplies are now limited there's still a selection of limited editions to choose from. Alternatively there's still an opportunity to commission a bespoke machine.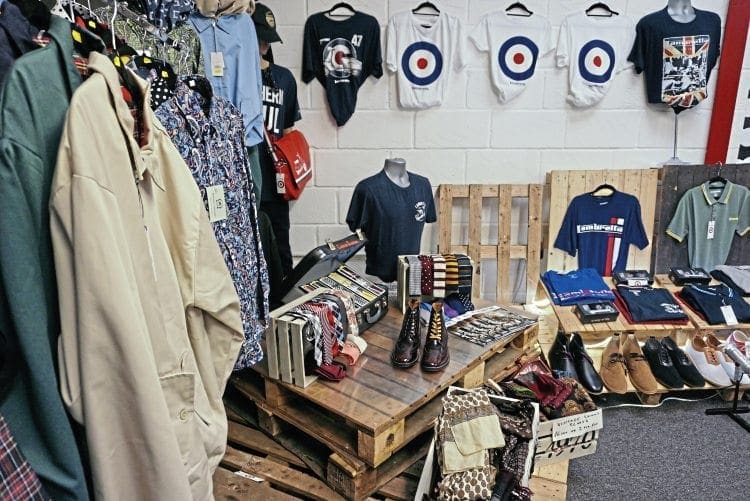 As LML's premier dealer, Richard is the obvious man to ask about the brand's future. "I'm optimistic," he answers. "The era of geared scooters, particularly two-strokes is probably over. I'd like to reassure owners that at Carnaby we've built up a huge amount of expertise in repairing and servicing all LML models. I don't think there's anyone in the country better placed to keep LML owners happy."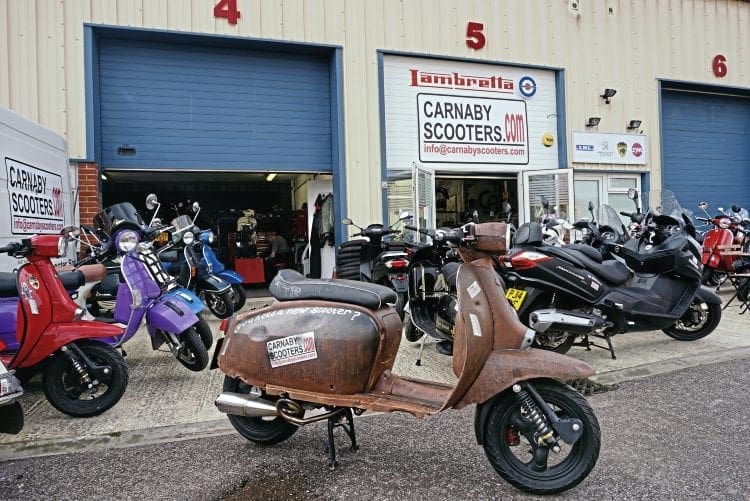 Words & Photographs: Stan

Enjoy more Scootering reading in the monthly magazine. Click here to subscribe.