It took years for the curves of the Series 2 Lambretta to gain popularity and Jez Ainley's 92L2 Vespa is a stunning example of another underrated machine.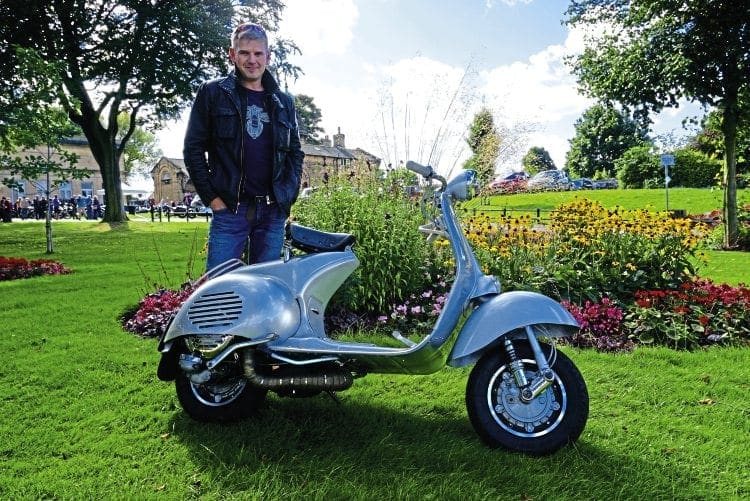 Built between 1956 and 1959 at Douglas' Bristol factory, the humble 92' came from a line of basic machines that formed the backbone of 1950s scootering but never attracted the glamour of their GS stablemates. Despite the fact that examples can still be obtained relatively inexpensively, the beautiful curves of the 92' are rarely seen on current rallies, making this 1958 specimen stand out from the crowd.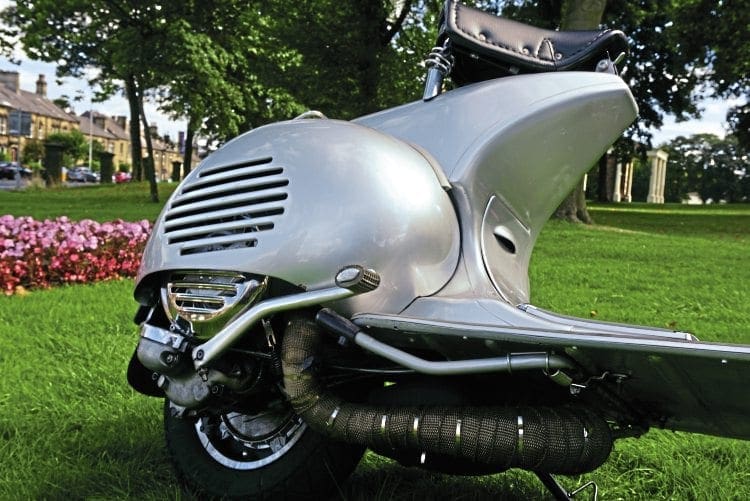 Jez discovered his 92' seven years ago while looking for a 200cc engine on eBay: "I saw a photo of the rear end and fell in love. It was in pretty much the condition you see it in today. Most of the engineering had already been done but I added the finishing touches." A lesson in subtlety, this machine deserves to be savoured. The Volvo silver paint glistens on its curves, its lean front profile contrasts starkly with the rounded rear end and the 10in wheel conversion not only assists with handling but also creates a clean street racer look. Having attended rallies across the UK and Europe Jez proves that, although unappreciated, the 92' need not be a wall flower.
MAN & MACHINE
Owner: Jez Ainley
Club: Huddersfield SC
First interest in scooters: It was 1979. My stepfather had been a 1960s London Mod and he was always listening to music – I got into Toots & the Maytals and Geno Washington.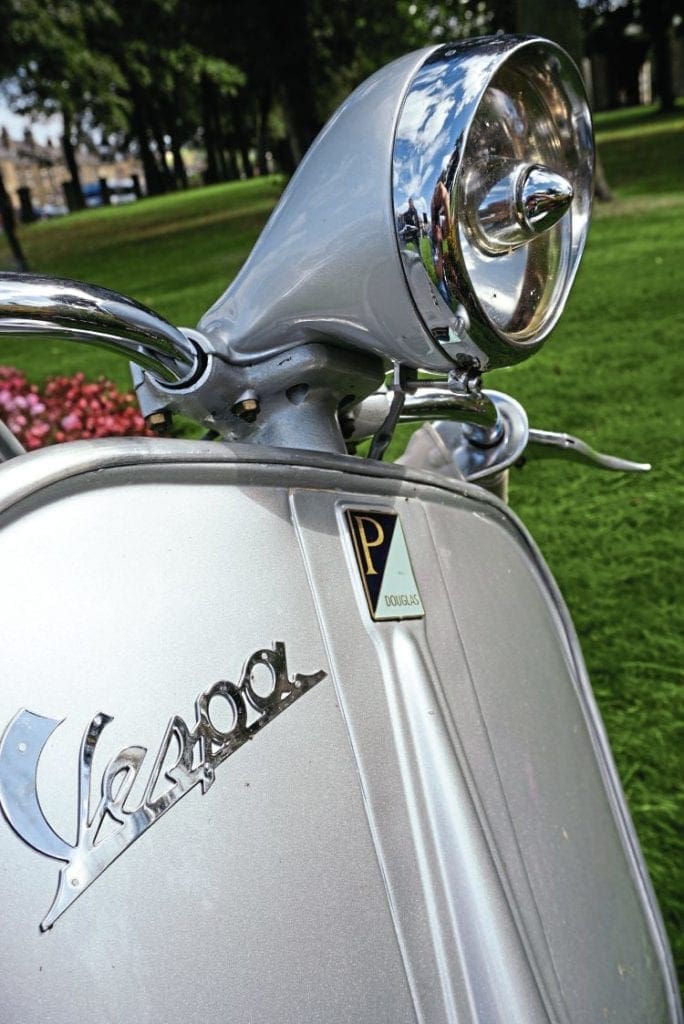 Favourite model: To ride would be an Italjet Dragster, all-time favourite pre fuel gauge P range Vespas and GP Lambretta.
Scooter: 1958 Douglas Vespa 92L2.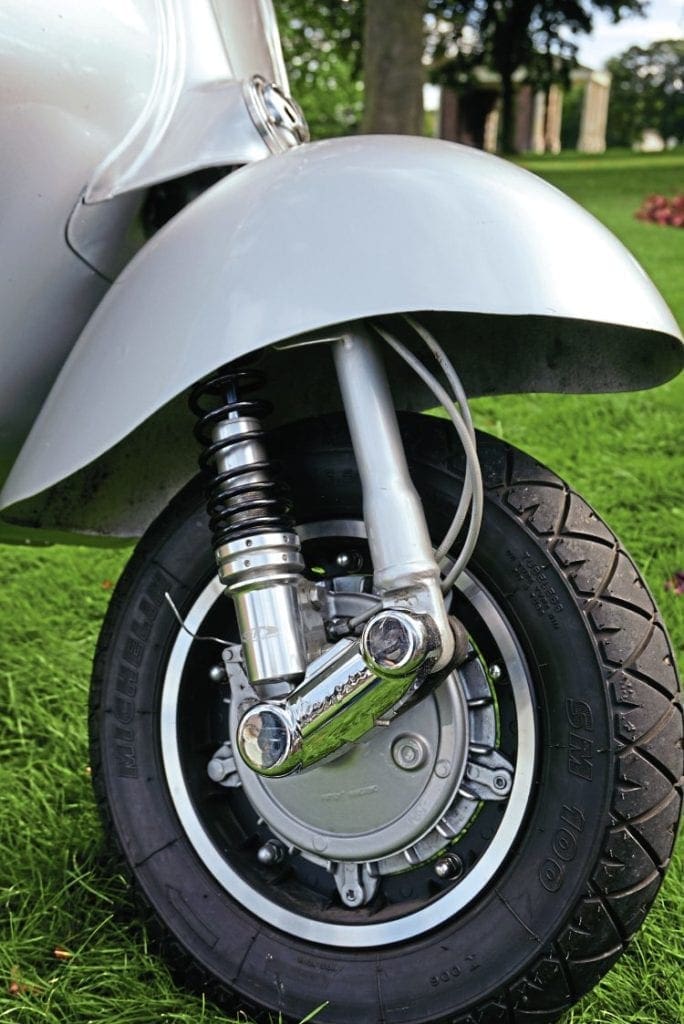 Engine: P200E with FL gearbox, Cosa clutch 26mm carb and fast flow tap, BGM big box exhaust. It pulls really well considering the weight – these bikes were made from heavy gauge steel.
Specialised parts: Chassis modified to take later model engine with 10in rather than 8in wheel, front fork leg modified to take 10in wheel and one piece spring and damper for improved performance, braking and handling. It also looks better on bigger wheels in my opinion.
Words & photographs: Stan

Enjoy more Scootering reading in the monthly magazine. Click here to subscribe.