The final scooter in Graham's Vespa Trilogy is a beautiful Rally 200. Unlike his other Vespa creations, there's no 30+hbp motor, no wide-wheel conversion and no lowrider front end…just a beautiful machine, which is ridden not hidden.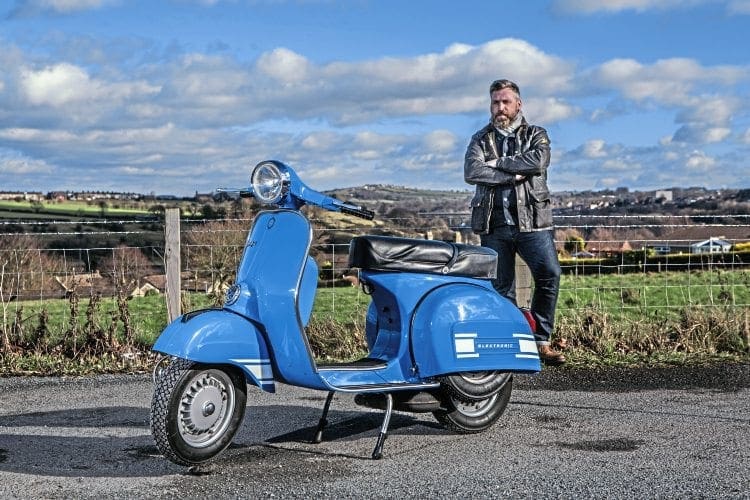 In the uplifting words of Jeff Lynne and his Light Orchestra: "Sun is shinin' in the sky, There ain't a cloud in sight. It's stopped rainin', everybody's in the play, and don't you, it's a beautiful new day, hey!" Certain things make us happy, the Vespa Rally being one such object. Even as an ardent Lambretta fan I have always had a strange affection for the bulbous lines and impressive motor of the 70s Piaggio flagship.
The Rally first appeared in 1968 as a replacement for the ageing Super Sport; it came in two versions, the major difference being the size of the engine. The first models were 180cc (1968-1973), then in 1974 the iconic 200cc appeared. This latter model also featured electronic ignition and gave a 'heady' output of 9.7hp giving a top speed of over 70mph!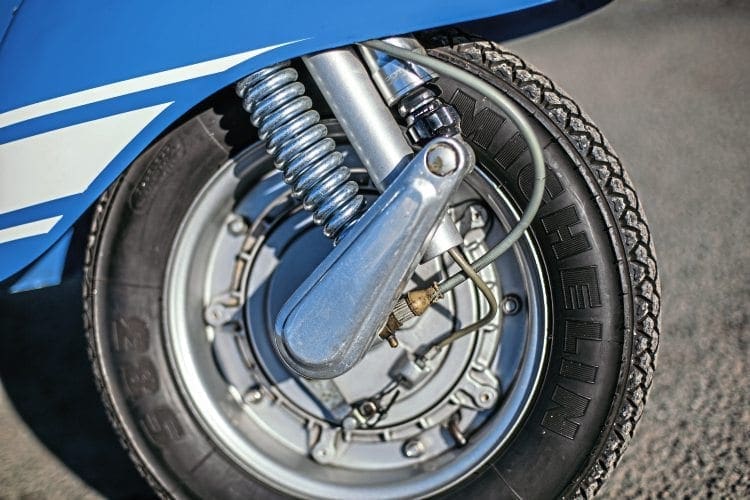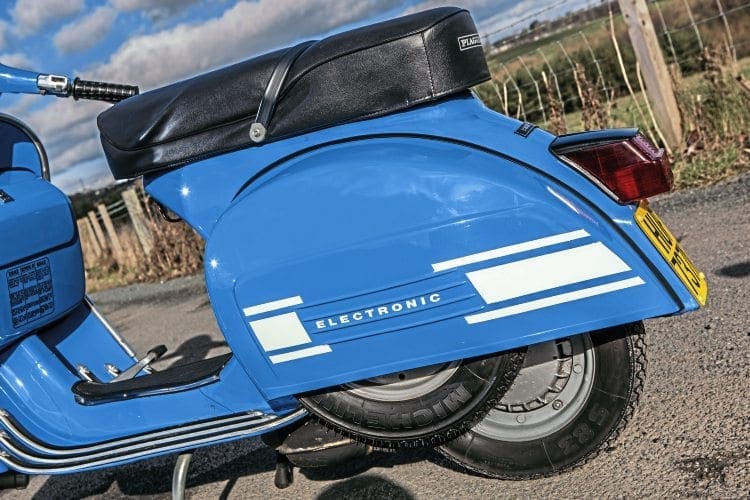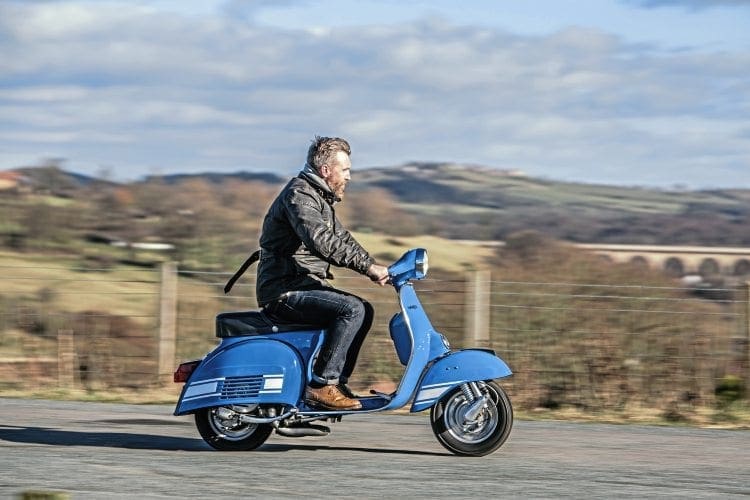 Coming in a range of colours from bright orange to vivid blue as you see here, it was definitely a statement product of the era. That said it was also a machine to ride — large dual seat, adequate storage, improved range because of a bigger fuel tank, decent suspension, good lighting, reliability and a smooth and powerful engine.
It even had an optional extra of an autolube system to simplify travel. In all more than 67,500 Rallies were produced in its 11-year run (26,500 180s and 41,000 200s), and they are still considered by many to be the pinnacle of the Piaggio brand.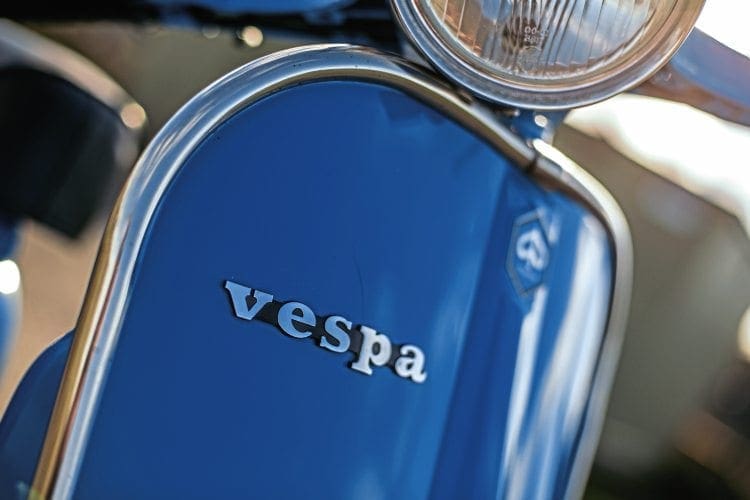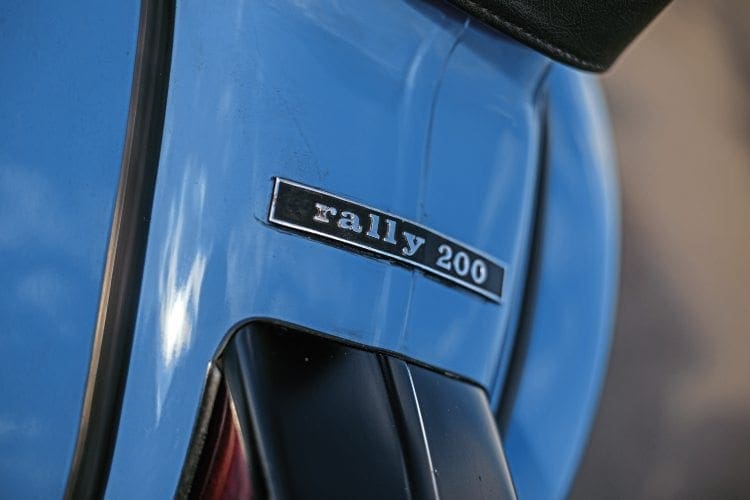 The machine you see here is owned by Graham from County Durham. He bought it in 2012 for a very reasonable £2800, especially when you consider it had already been restored by the previous owner to this standard.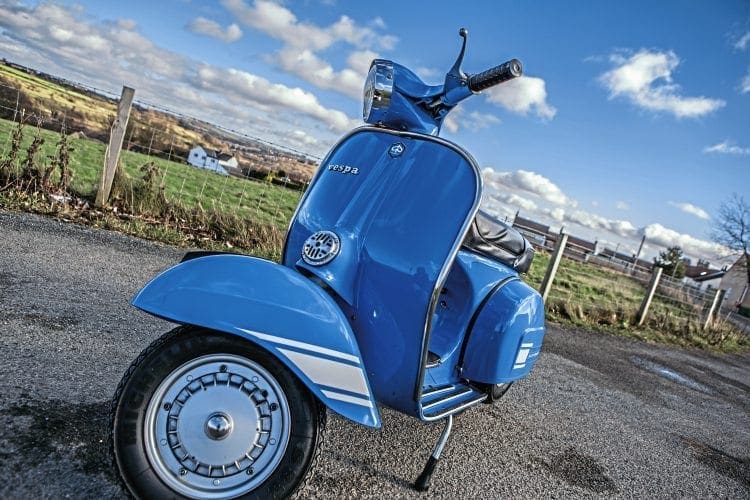 Engine-wise it is basically just as it was when it left the factory complete with original Femsatronic 6v ignition. However to give it a bit more 'grunt' it now has a SIP 'Road 2' exhaust, larger main jet (120) and has had the air filter drilled to improve airflow.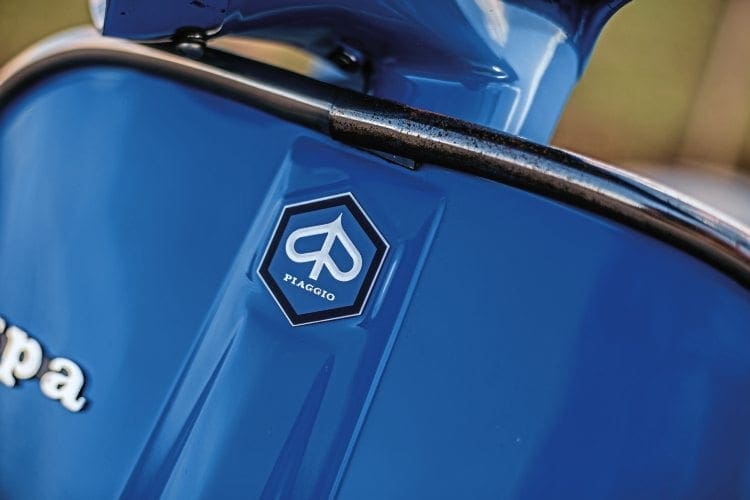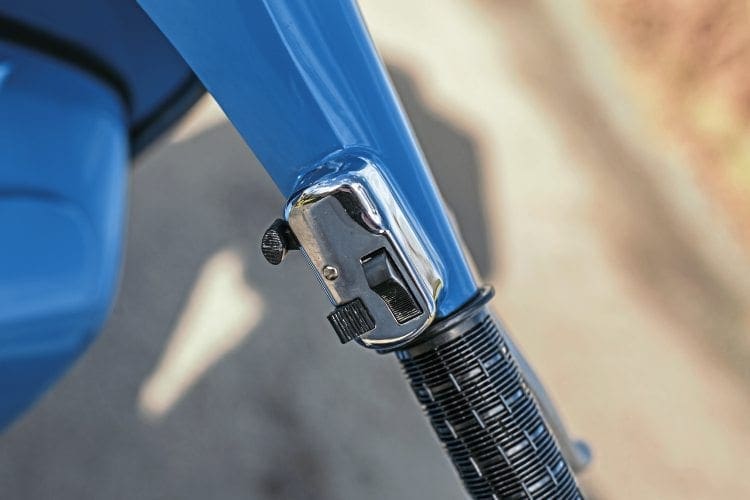 The only other changes are to the suspension, a BGM Pro damper on the rear and a 'Stoffi' stiffer spring on the front gives it a bit more feel and cornering faith! The resulting machine is, I'm sure you'll agree, a thing of beauty.
Now I accept the work-horse P200, and even the up to date GTS300 are both perfect for their tasks but I really don't think Piaggio or Vespa have produced anything quite as 'tasty' as the mid-Seventies Rally.
Words: Dave O
Photography: Gary Chapman
This article was taken from the May 2016 edition of Scootering, back issues available here: www.classicmagazines.co.uk/issue/SCO/year/2016

Enjoy more Scootering reading in the monthly magazine. Click here to subscribe.